A 17th birthday isn't any milestone to the say the least. But at that age, everyone wants to do something out of the box on their birthdays. The enthusiasm in the teens is always at its peak when it comes to parties.
And believe us, none of the people at that age like the boring mundane parties with a casual dinner followed by the regular cake cutting ceremony. Thus, every teen craves for a party that is exciting, full of fun, and unique in a way for their special occasion.
Teens at that age love being little rebellious while hosting their parties. They are just one year far from being a full-fledged adult. Therefore, everyone wants to be their birthday parties to be enticing.
Not all have a clear picture in mind of how their parties would fair like. Therefore, to get away with their confusion, we decided to shed light on some brilliant 17th birthday party ideas that would start your year with a bang.
1. Immerse in the blooming blues with the Pool Party
Pool party might've got common in the recent days, but it hasn't lost its charm even a bit. The routine drill of hosting a party by the swimming pool still excites a lot of young souls.
Chilling in the pristine blue waters, sipping on some nervy cocktails, and enjoying your favorite finger food along with some great music is what one desires from the pool party.
It is very easy to host as all it requires is a residence with a pool and some eatables. In case any of you or your friend doesn't have a pool to host a party, you can opt for small resorts or hotels with swimming pools. One can take your friends along to such place and have a blast by the pool.
Away from the shadows of the parents, teens can have a great blast at the pool parties along with their friends. Also, one doesn't have to worry about the arrangements as all it requires is a pool and some party eatables to host an amazing party.
2. Jump Till Your Feet Hurt in the Trampoline Park
Trampoline Park, in general, has been a fascinating 17th birthday planning that has attracted young people towards it, at least in the big cities.
For those who don't know what a Trampoline park is, it is a massive area with large rooms covered with wall-to-wall trampolines and cushions for one's safety.
One can play a variety of games in it including dodge ball or can have an epic time just flipping on the mattresses the way you want.
We are sure that people in their teens are going to enjoy their time in the park. Its one of the amazing place to have the birthday party.
Just find a park nearest to you and confirm your bookings as these parks need prior bookings before you step in the dome of awesomeness.
You'll find a dose of refreshment in these parks and one can spend the entire day jumping and hopping on the giant trampolines.
3. Dancing With the Stars Party
If you are a person very much addicted to dancing and have a crew which is similar to one of the groups in the Step Up series, then the dance class party theme is going to add a dash of entertainment to you and your friends alike.
You can take your friends to a dance class or session where you'll be instructed by the professionals to move like Jagger. Otherwise, you can hire a dance professional to your house and learn from the master.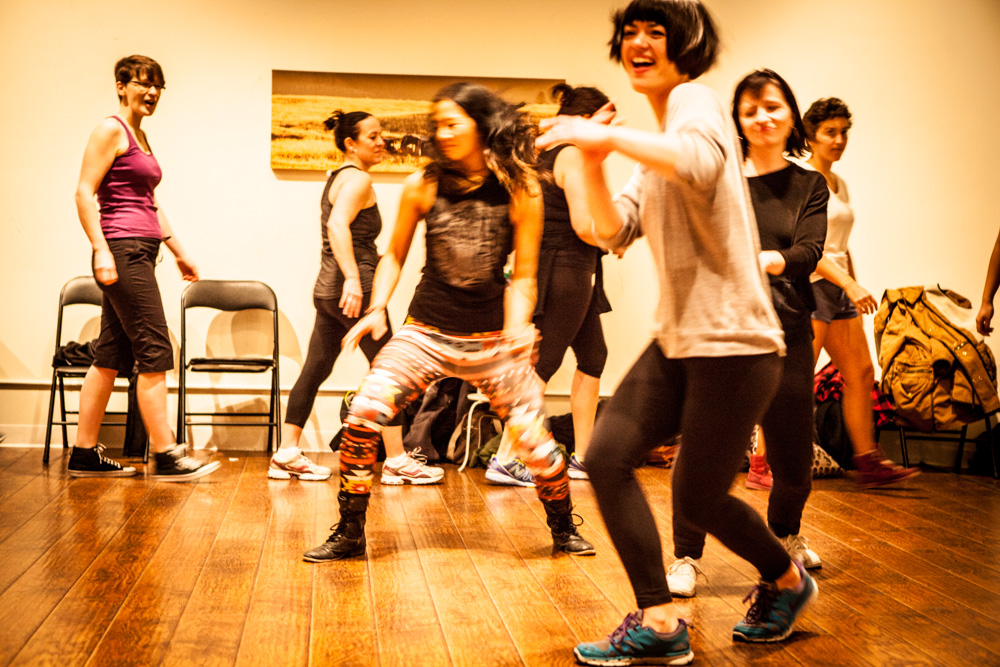 The fact that you and your friends' share the same passion for dancing will make that dance session even more fruitful.
Also, your friends are going to remember your birthday party for the longest of time as they learned some awesome moves while celebrating your 17th birthday.
In case, you find it over the budget to hire a dance professional, you can create a list of dance tutorials from the internet and play it till the night grows old.
4. Grills and Steaks at the Party Night
However common it may sound, it's one of the most awesome birthday party theme to plan for anyone. No one gets bored of the bonfire parties, do they? An out and out BBQ party or a night lit with the bonfire is going to be remembered for months to come.
We all love taking our bites at the saucy steaks or pork chops. Along with the awesomeness of food, the entire atmosphere will lit up when you gather around the bonfire and share some interesting stories.
A party with lip-smacking food cannot be forgotten, so you need to pay a little more attention towards the food being served.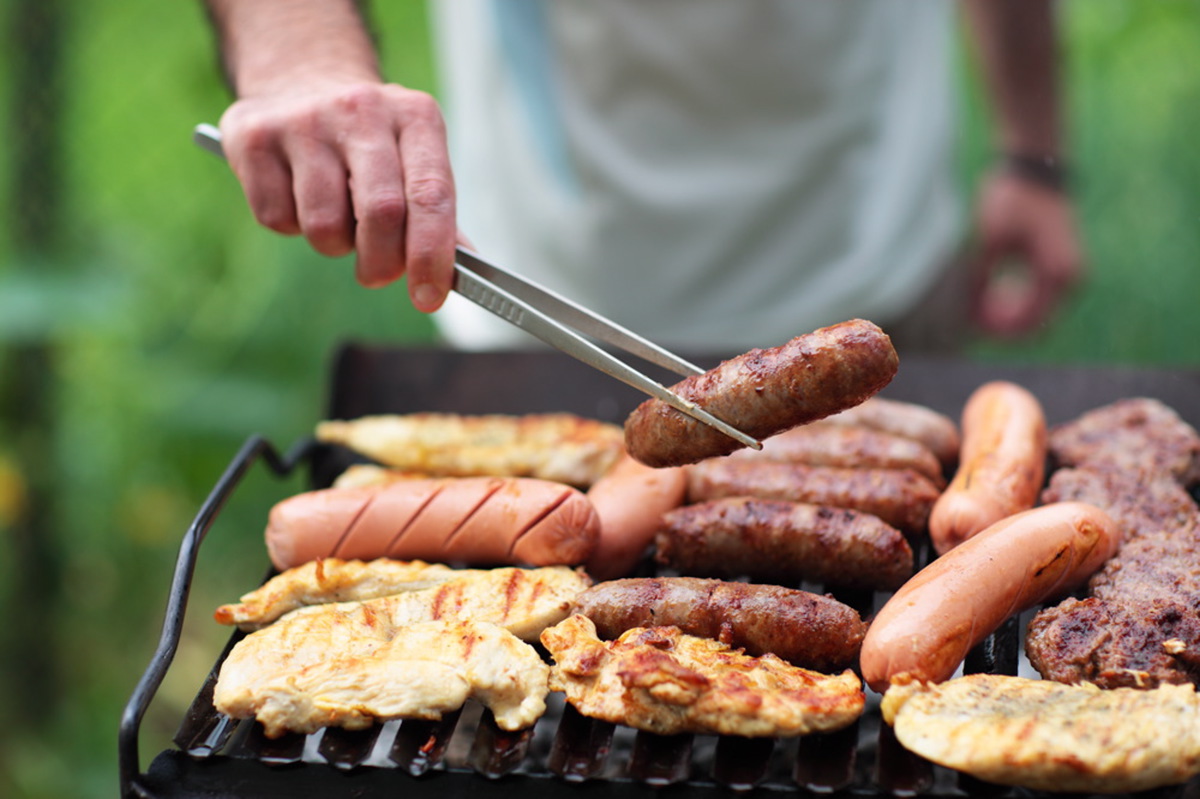 If you want to add a dash of excitement to the party, you can throw a theme to your guests. The bohemian theme will get your friends dressed like the people from Hawaii.
Also, the grills and barbeque sets will add to the ambiance of the Bohemian styled party. You can set this party in your backyard or can book a beachside shack if you can afford.
5. Dive on the Day
Most of the teens are rebellious in their own way. If adventure is what you dream of, skydiving will be the best way to suffice your adrenaline rush. Take your friends along who share the same passion.
If you think the real skydiving is way too extreme for your age, you can opt for places who organize mock drills for skydiving indoor. Indoor skydiving is real and doesn't involve any risk at all.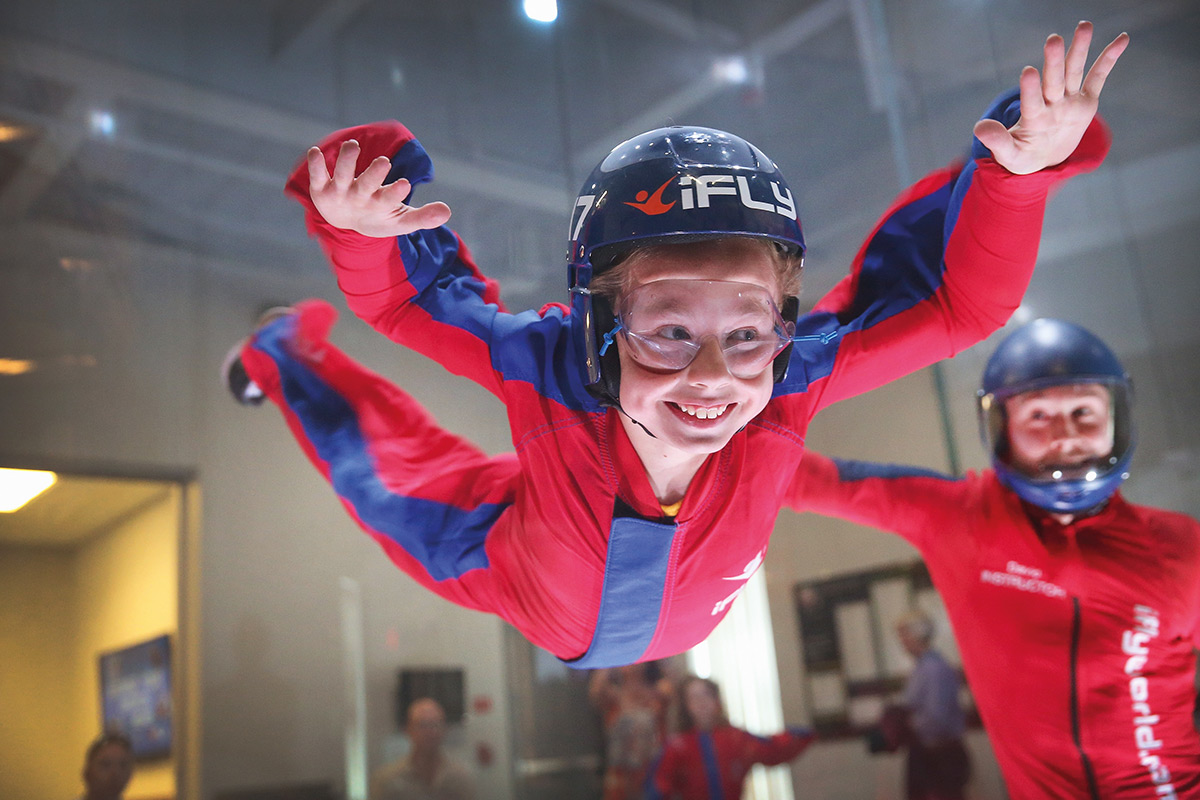 Once you are done with your dives, you and your friends can celebrate your dives by feasting on some delicacies and soothing yourself to the calmness of the drinks.
It is the best way to snub your regular parties and go outdoors for some exciting adventures. If at all you manage to pull off the real skydiving experience, I kid you not, you are going to cherish your 17th birthday until the end of your life.
6. The Movie Marathon
If you are an ardent fan of the moving pictures, as we call it as films, then hosting a movie marathon on your 17th birthday celebration will be a great deal of entertainment and a good substitute for the regular birthday party.
You can watch a series of films which you will have to download so that you don't run out of movies for the night. Or you can tell the group to get the movies of their choices and then play it continuously.
If you manage to get a big projector screen in your backyard, the event will go to the next level of fun.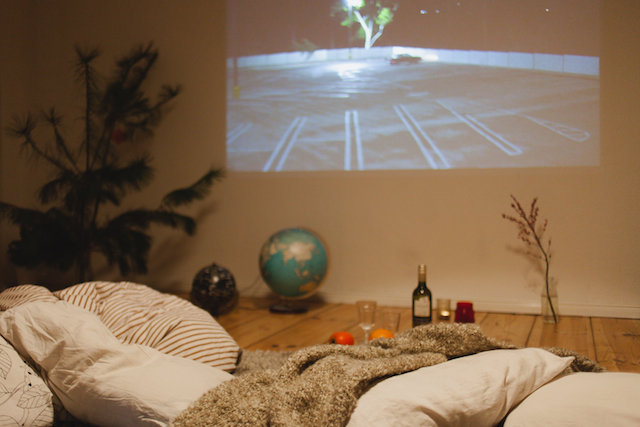 As a host, you have to take care of the food and drinks. You have to include popcorns and some scrumptious finger food to get the party going. Without popcorns, no movie marathon has been ever so successful.
Also, make sure you get ample stock drinks and flavored sodas as there are high chances of them running out during such event. It is a great and affordable option if you don't want to celebrate your 17th birthday in a regular way.
7. Scream and Shout in the Amusement Park
If roller coasters, huge giant wheels, and freak out rides don't amuse you, I don't know what will. If you don't want to be homesick and want to have a 17th birthday with friends then, going to an amusement park will be a great substitute.
Taking your friends to breath-taking rides and scaring the crap out of everyone will be a great deal of experience. Water parks are another alternatives to the regular amusement parks.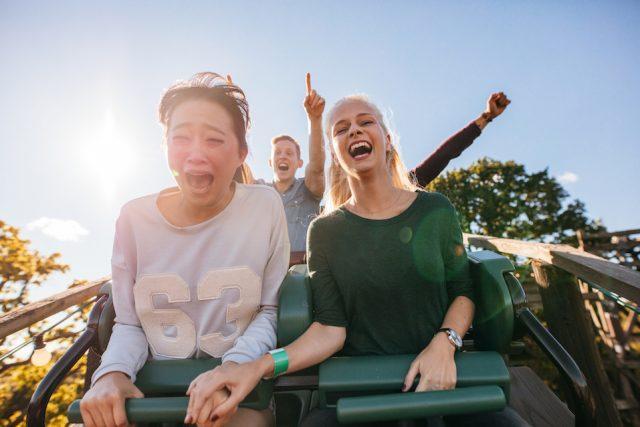 As a host, either you can take care of everyone's entry into the park or can sponsor the meals in the park. The call is on you.
Or if you afford to, you can take charge of both things and give your friends very less to worry about. It can be a big pinch to your pocket.
But now that you have chosen to spend your birthday unlike the regular ones, you have to bear with the expenses. Or you can always go with cheaper alternatives.
8. The Party on a Private Yacht
Yes, just from the very first look at it, the entire set up sounds expensive. And it is likely so. But if you or your parents are willing to spend heavy on your 17th birthday party, nothing can replace a party on a private yacht.
It is one heaven of an experience, and if one manages to host a party on the yacht, it is going to be an unbelievable experience. You got to do nothing to make the party going.
Just invite your friends and family, and see yourself cruise through a water body while you celebrate your special day.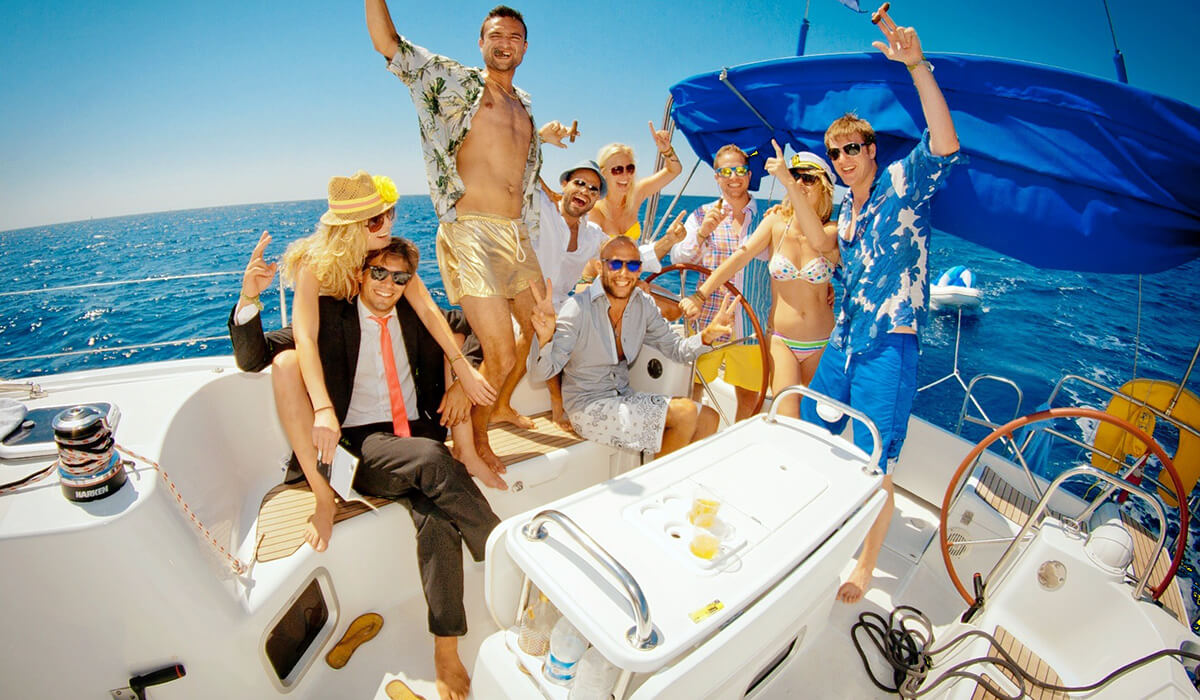 You will have a lot of options to choose from when you decide to host a party on a yacht. It can either be a rented completely private one or it can be the regular one with other passengers in it.
Well, nothing is going to spoil the fun on the board. The food served on such party boats is exquisite and the ambiance just adds little more stars to your party.
9. Woo yourself with some wilderness of whales
Just as I wrote about the party on the yacht, I thought of including some adventures related to oceans and seas. One such exciting adventure I recently witnessed was to observe the mammoth whales doing their usual routines under the ocean.
I kid you not, these giant creatures are a delight to watch, and especially when you see them roaming freely in the oceans instead of closed glass cabins.
As whales are a traveling species, you have to recheck the timings with such organizers well before in advance. You cannot just rise on the day, hit the ocean, and expect the whales to come and entertain you.
These organizers record the behavior of the whales and set the event timings accordingly. You can take your friends and family along to witness some nature's magic. It would be an exciting way to celebrate your 17th birthday.
10. Race to Glory
Birthdays can be a fun if celebrated in a different way. Therefore, here is yet another adventure in the list of exciting birthday party ideas.
You can alternatively spend your money by taking all your friends on a go-karting circuit and have a head to head race amongst you. This would be done with more or less the same amount of money you spend on a regular birthday party at your home.
You and your friends can ride your way past glory and live the day on the fast lane. It would be an exciting way to celebrate your birthday on a go-karting circuit.
It would be a day to remember for years if you manage to win the race amongst the friends. Convincing the parents can be a daunting task so you can invite your dad too if at all he thinks it should be done under their supervision.
11. Treat Yourself to Watch your Favorite Ball Game
This is the best thing to do on your birthday at least according to me. I'd love to watch Manchester United play at Old Trafford on any of my birthdays. You can take one or two of your closest friends to a sports event that has your favorite team participating in it.
As a birthday boy or girl, you can either sponsor their tickets to the stadium or you can take charge of the meals on the ground.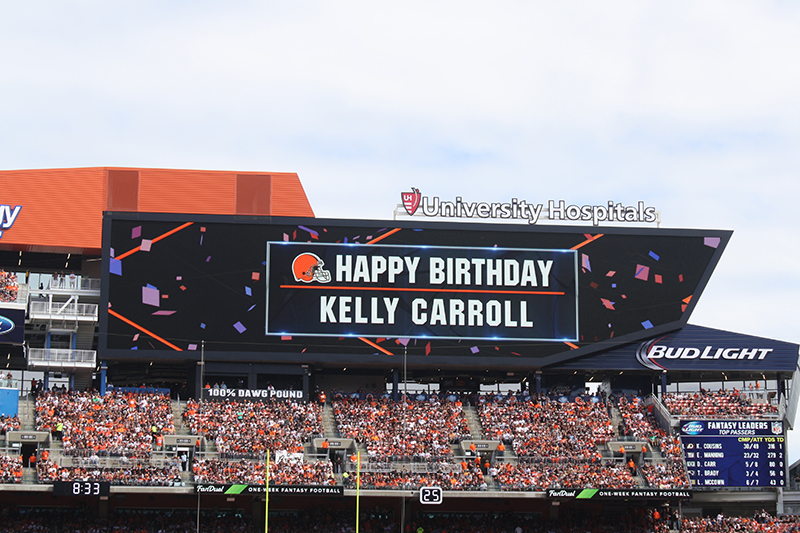 In case, you are hosting it for someone else, you can put the happy birthday message on the giant scoreboard like they do these days in the baseball games. It would be a great surprise for the birthday person and he or she will cherish it for years to come.
Even as parents, you can secretly book the tickets to the ground and take him to a match where his favorite sports team is playing. I kid you not, the birthday boy is never going to forget this unimaginable experience.
12. Camping, Cola, and Cuisine
If you don't want to celebrate your birthday in the routine style, go camping in the nearby woods, and have blast in the wilderness.
Trek to a hill or in the forests, and set up your camps, collect the firewood and make a bonfire where you can sit and talk around or dance when the spirits are high.
And bless yourself with amazing shades of nature when the sun sinks or rises, according to your chosen location.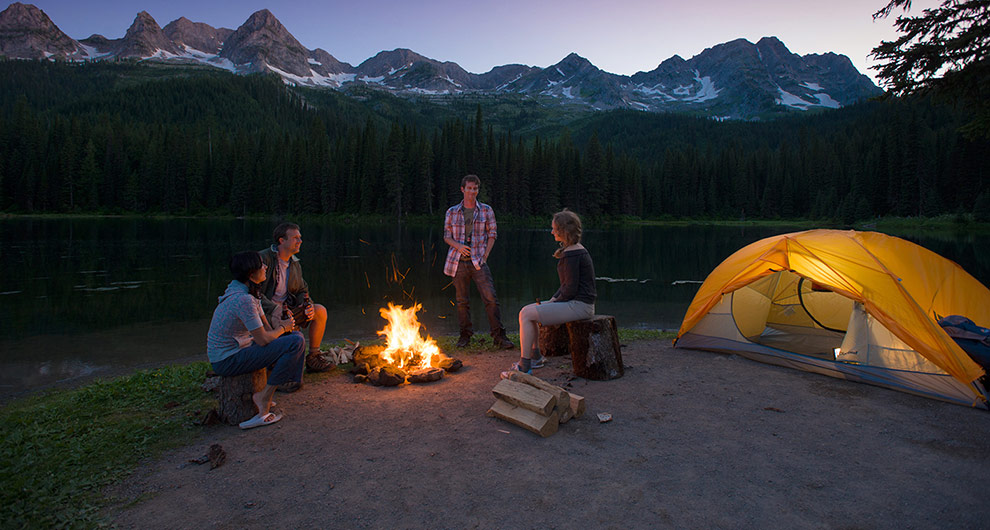 You can consider it as one of the construction themed birthday party idea. As a host, you have to make sure that you carry plenty of aerated drinks, snacks, and finger foods to keep the party going up all night.
As you are away from the city's hustle and bustle, you need to take everything extra in order to be self-sufficient about the food items. Campfire is a must if the weather allows you the opportunity.
You can take some marinated meats and veggies so that you can grill them on the bonfires and grace yourself with amazing delicacies. Camping on the birthdays is a great idea for the nature enthusiasts to spend their 17th birthday in utmost peace amidst the lap of nature.
13. Put Your Hands Up in the Air in a Concert
Concerts are exciting to witness, and taking a person to a concert of his favorite singer or an artist can be an intriguing affair.
Or else, as a birthday boy or girl, you can treat your friends by taking them to a musical concert. It would be a birthday to remember to suffice your fanboy dreams.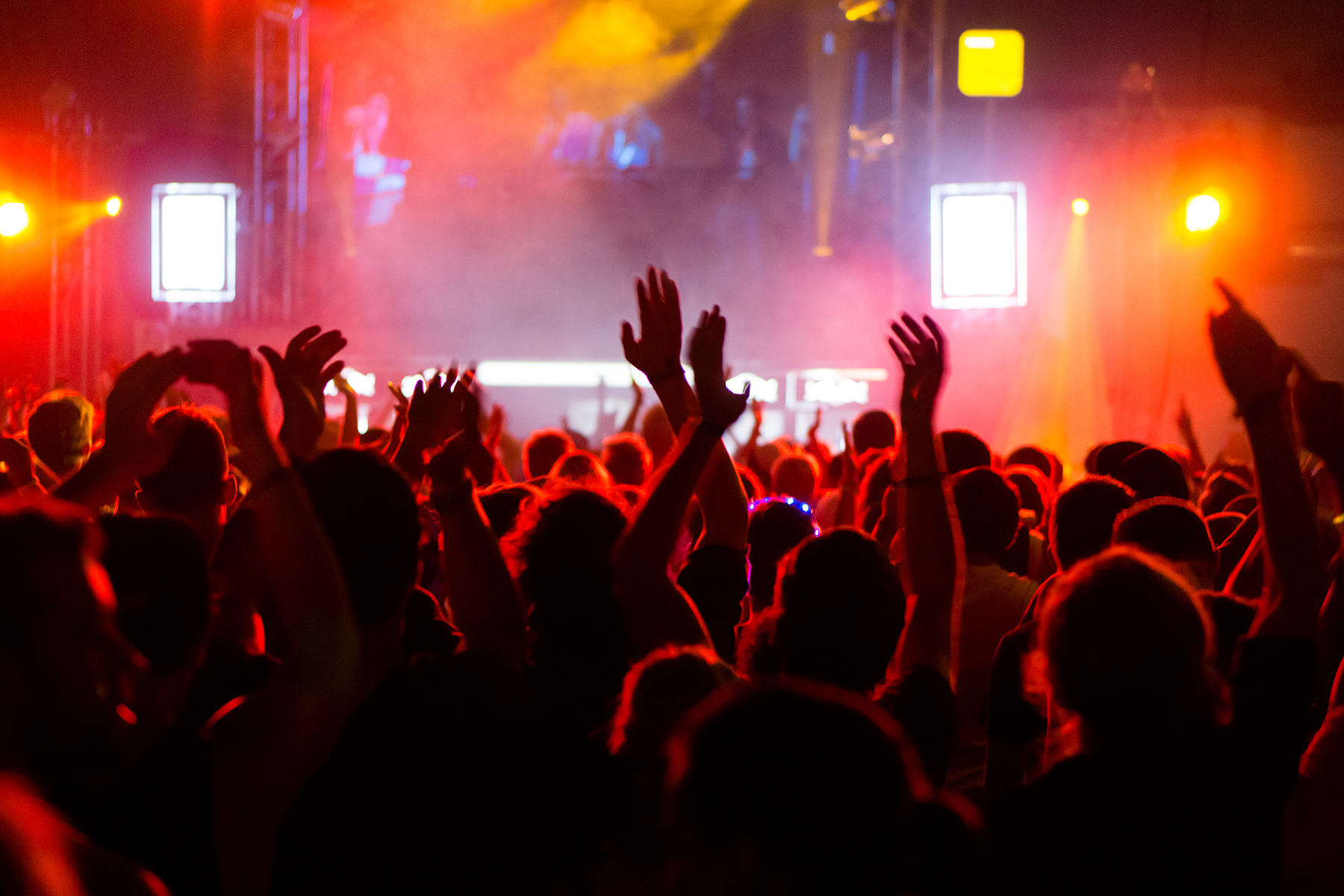 All you need to do is do some online research about the concerts happening around you during the concerning dates. You will have to book the passes to the concert well before they get sold out.
It is unlikely for the most of the times that your favorite artist is going to play in your city on your birthday. So in case, the singer is playing few days prior to your birthday, you can settle on it and term it as your birthday party.
14. Soak up in the Sand
A day out on one of the most pristine beaches will be a decent set up to celebrate anyone's 17th birthday party. Enjoying the white sandy beaches, playing with the waves, and having all that fun along with the friends will be a wonderful experience to witness on the birthday.
Now that one decides to celebrate the birthday party on the sea-shore, one needs to take care of the food to be carried. Also, you need a lot of fluids to take along with you so that your party doesn't end mid-way.
Ask your friends to carry a lot of sun screen and sun glasses to keep themselves protected. Carrying out fun activities on beaches will be once in a life experience.
15. The Costume Party Comedy
Well, costume parties are always fun and just require a regular theme to get them going. To be précised, it is just a regular party with a twist of costumes. Thus, it is a great substitute for the regular parties.
One can have a variety of options for the costume party, and we have a whole lot of ideas mentioned in a separate blog. You can check all the other options here.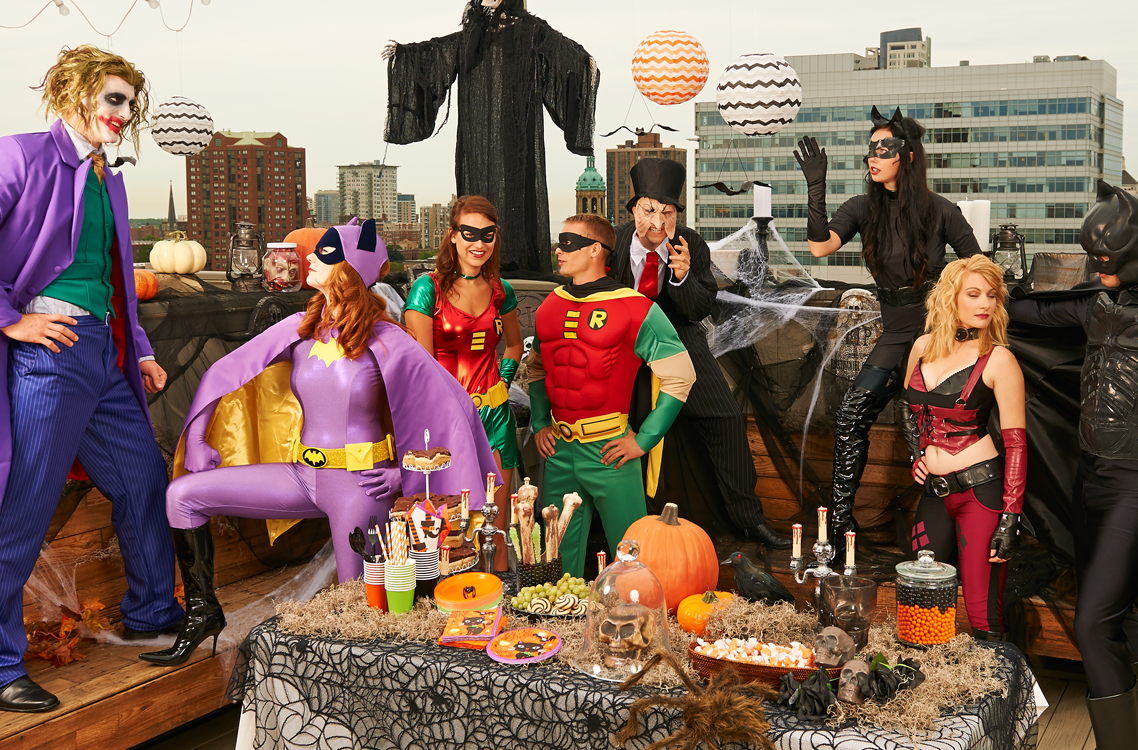 You can search through your imagination and seek for birthday party themes like a spy theme, a retro theme, Hollywood theme, emoji theme, or a Pokémon theme. There are n number of 17th birthday party themes one can execute on a birthday party.
The images of the theme parties are always fun to watch long after the birthday is over. It is an exciting affair to see the Superman's rolling on the floor in case you decide to host a theme party with the superhero theme.
16. Party Bash in a Limousine
Well, if you and your parents are willing to spend big on your party bash, you can hire a king size limousine and take your friends for a night out inside the luxurious car.
The party can carry on until the wee hours of the night while you and your friends enjoy the exuberant ambiance of the ultra-luxurious car.
Don't be surprised to see a lot of pictures of you and your friends doing rounds on social media from inside and outside the car.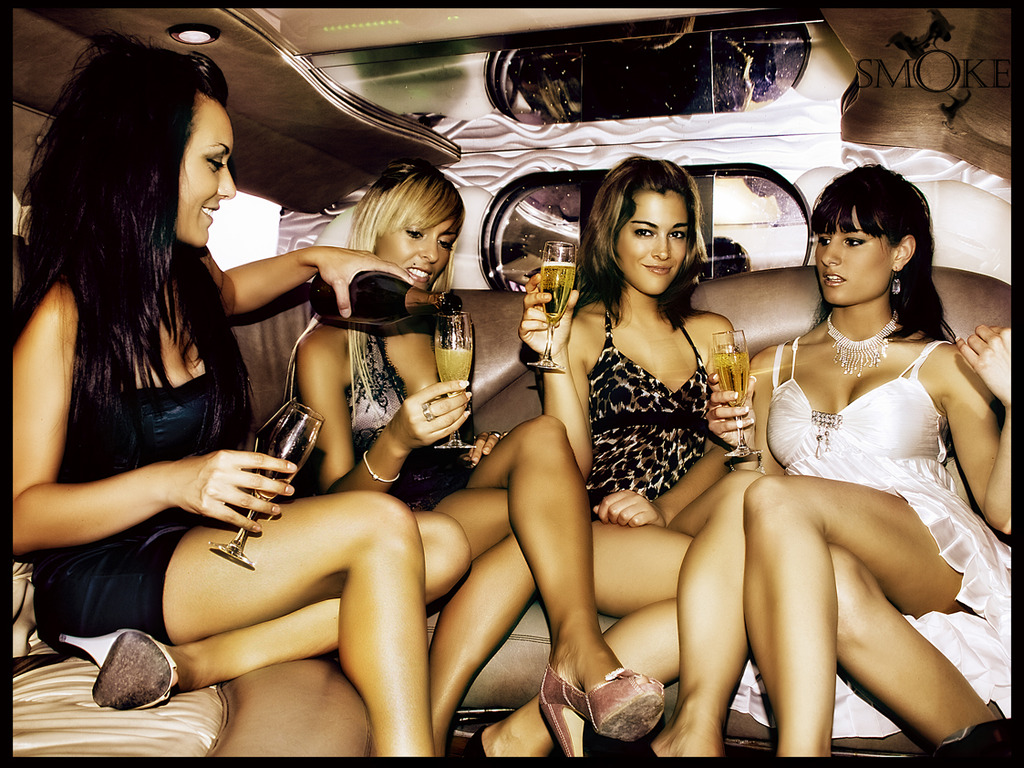 It would certainly be that kind of party every person involved in it would like to brag about it. Therefore, it has to stay your memories for years to come. For your 17th birthday party idea, it is one of the most rebellious party ideas that you will ever witness.
17. Hours and Hours of Video Games
A video game marathon would be a perfect theme for a 17th-year-Old person's birthday bash, especially if he is a boy. Boys love video games to the core, and hosting a party that revolves around gaming would be loved by the most of the people involved. This is one of the best 17th birthday party ideas for guys.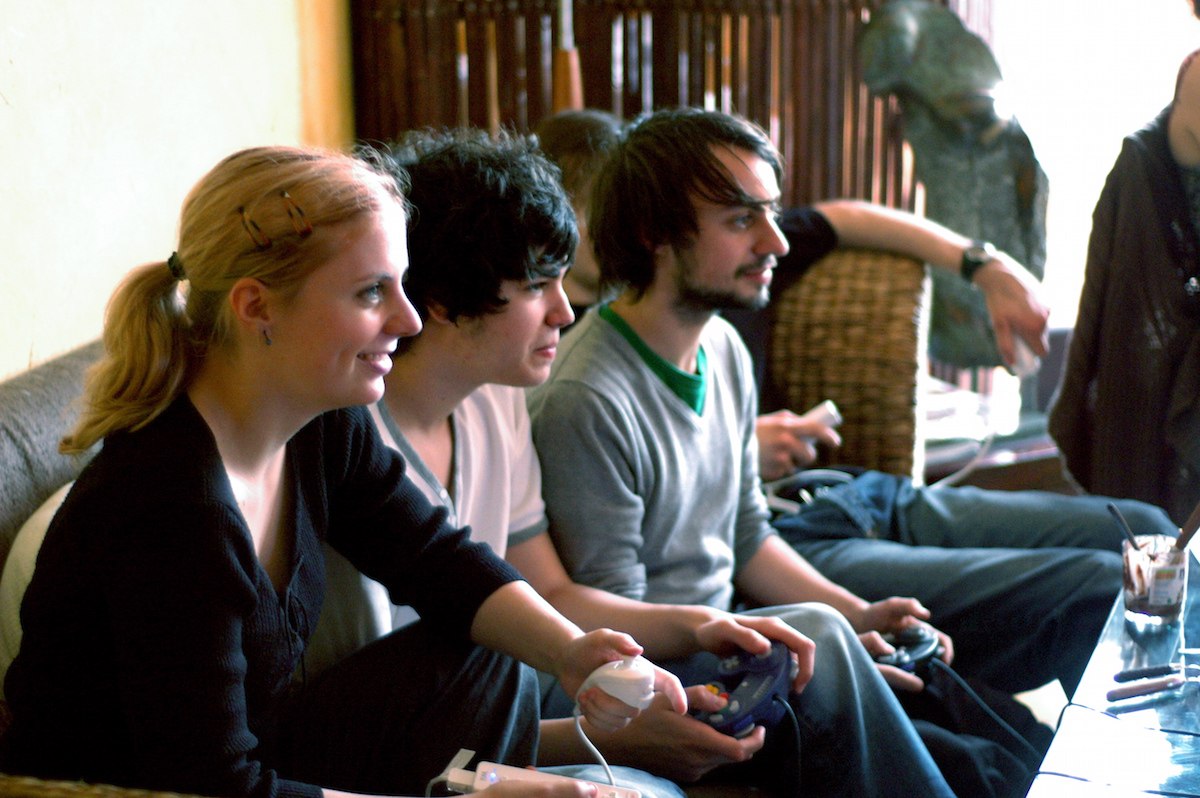 As a host, all you have to arrange is a gaming console with multiplayer joysticks, snacks, flavored sodas, finger foods, etc. It can be arranged in a room with a TV set, and a decent sound system. Rest all the fun will automatically step in ones the gaming night begins.
For a person who is addicted to gaming, it would be an excellent party idea. As parents, all you can do is arrange everything for them, and leave it to their friends and the birthday boy to enjoy the night.
We covered a plenty of 17th birthday ideas that can be executed by a 17-year-old person's birthday party. Although a 17-year-old behaves like a grown up, he has few months or may be a year or two to attain the official adulthood.
Therefore, while listing down the party ideas, we made sure there is nothing that involves going to a night club or has consumption of prohibited drinks.
In case, you have other ideas that can beat the original ideas mentioned above, you can leave your experiences in the comment section. We'd love to hear from you about how your 17th birthday party ideas panned out.