18 Best Non-Tech Toys for the 2017 Holiday Season
We pulled together a list of the best tech-free toys for kids. You don't hear that very often. We all know there are lots of tech toys these days, but what happened with getting dirty, with blowing stuff up (within reason) and learning by playing. Despite the increase in tech-toys there are still lots of toys that remain tech-free and a tremendous amount of entertainment for kids.
From science kits to physical games the list we created is pretty broad. We hope you can be inspired to spend some time finding non-tech toys this holiday season and not simply load your kids iPads with more apps.
Note: All products are recommended because we love them, but please know that BestAppsforKids may make a commission if you click on our links and purchase products on this list on Amazon. 

A terrarium is a miniature garden in a simulated natural environment. The Grow N' Glow Terrarium is a complete kit for helping kids to create their very own miniature eco-system. It's so easy! You just assemble, decorate, water and watch it grow! It's a fun way to teach kids about botany, eco-systems and the life cycle of plants. Kids love to see how things work and especially how the magic of seeds, soil, sun and water will blossom into green plants! This is a great lesson in cause-and-effect, responsible stewardship and delayed gratification, since the terrarium needs to be misted each day for the seeds to sprout and grow. Like keeping a pet, the plants will only thrive if they're given water each day – but no worries – if they forget to water it they learn the importance of water to the life cycle! And when they do water it, the seeds begin to shoot up in three to four days. Creativity for Kids Grow N' Glow Terrarium is fun for both boys and girls – all year long! Kids will experience the accomplishment of growing their own little habitat. The Grow N' Glow Terrarium fits the 'S' in STEAM (Science, Technology, Engineering, ART, Math).
Get the price and more product details here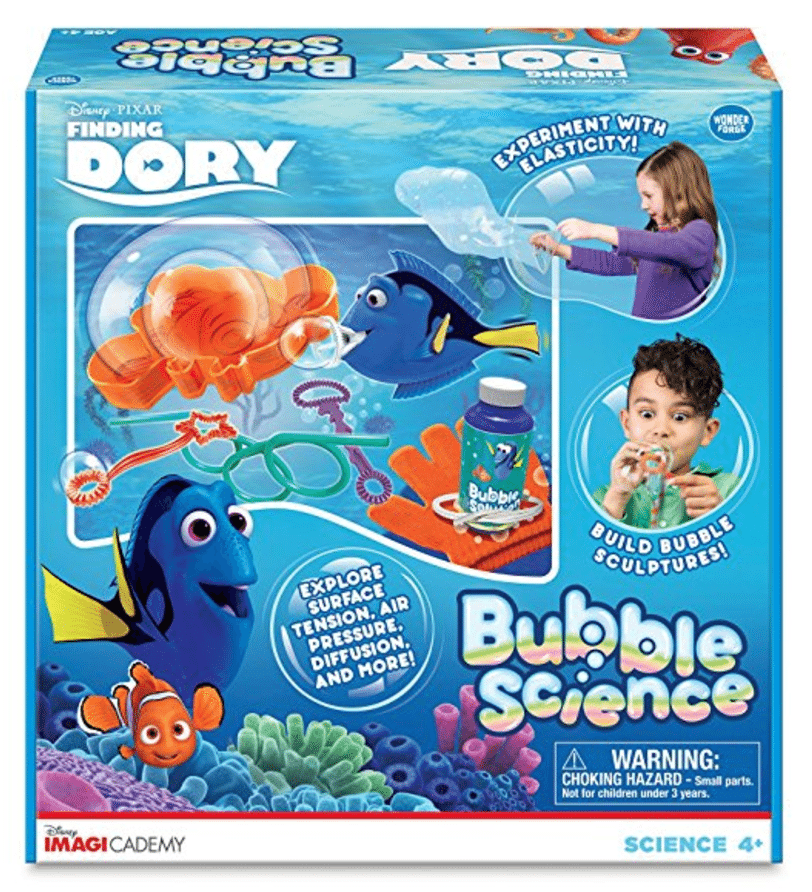 Discover bubble science with seven bouncy experiments! Learn about surface tension by blowing a bubble inside of a bubble! Juggle a bubble with a woven bubble glove, create towering 3D bubble sculptures, and more!.
Get the price and more product details here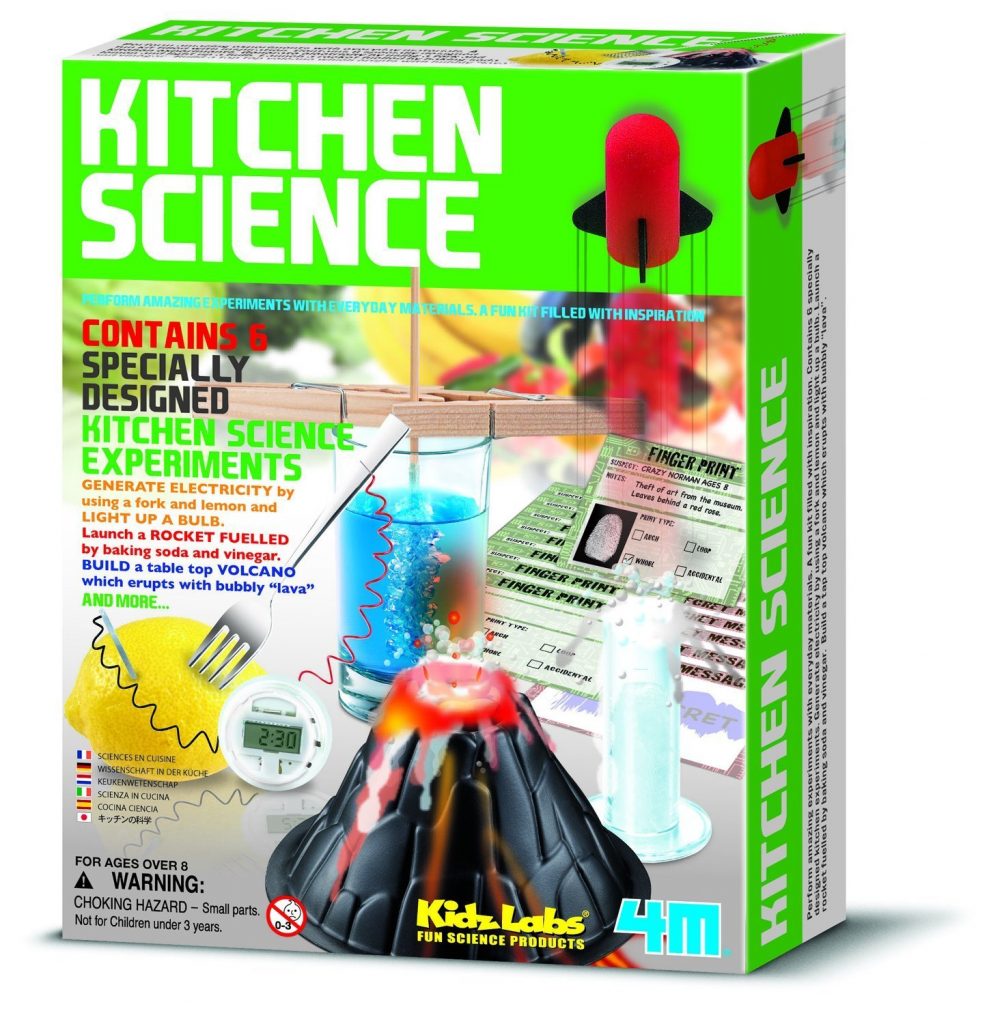 Convert your kitchen into a science lab with this fun and educational science kit. Create a working volcano, generate electricity with a lemon, launch a vinegar-powered rocket and much more. Introduce your young science enthusiast to basic concepts of electricity, chemical reactions, propulsion, and more. The 4M Kitchen Science Kit includes materials for performing six classic home science experiments.
Get the price and more product details here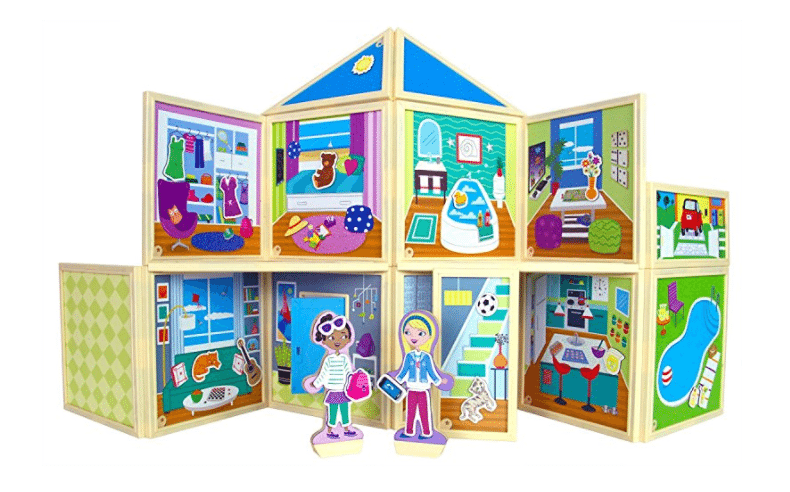 Watch your child become a designer, builder, and storyteller right before your eyes. Build & Imagine's colorful illustrated StoryWalls connect magnetically to build a world where dress-up characters work and play. It's the fun of a dollhouse with the enrichment of a building set. A magnetic dollhouse that you design yourself. Winner of Dr. Toy's Best Classic Award, Parents' Choice Gold Award, The National Parenting Center Seal of Approval, and PAL's Top Ten Toys of 2014. Includes Malia and Skyler wooden dress-up dolls, 16 dual-sided StoryWall building panels (10 squares, 2 rectangles, 2 right-angle triangles, and 2 roof triangles), and 43 magnetic accessories. Feature a pool, functional door that opens, living room, kitchen, 2 bedrooms, outfits, pets and much more!
Get the price and more product details here
With this guided arts-and-crafts activity, young artists can easily create a luminous 'stained glass' work of art by simply peeling and pressing textured stickers onto the butterfly frame. The result is a gorgeous work of art kids will be proud to display or give as a truly special gift. Young artists will gain confidence and self-esteem as they see instant, impressive results.
This fun and simple-to-do project has immediate high-impact results. But it also helps kids develop important skills. While creating art, they are also improving fine motor skills, building concentration, and learning to follow directions. Artistic exploration is a great way to encourage young crafters to get creative and use their imaginations.
Get the price and more product details here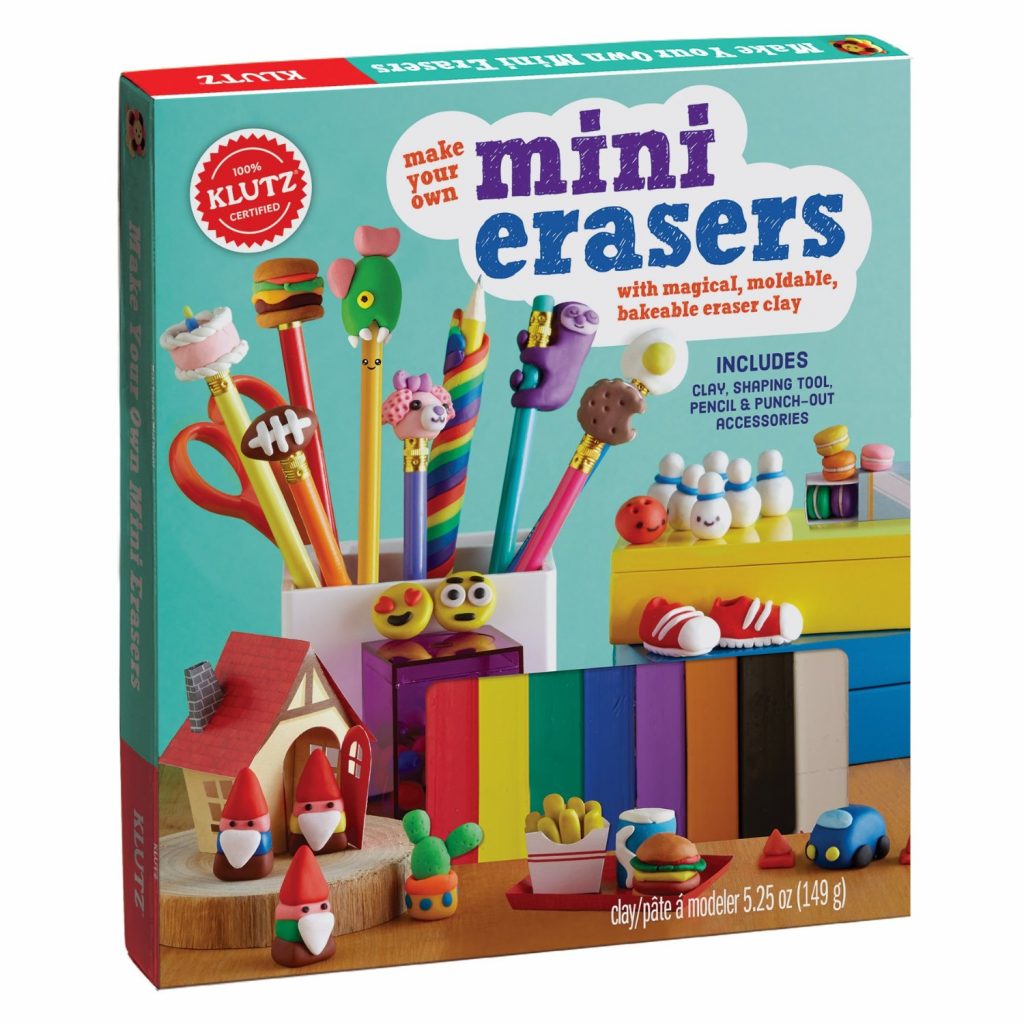 Making mistakes has never been this much fun! Sculpt your very own creations with eraser clay, and then bake them in the oven to make absolutely adorable, slightly squishy erasers that really work. With 8 bright colors of clay and 35 eraser designs to choose from, you'll never have to worry about making an error again. Make no mistake, this kit is fun for the whole family!
Get the price and more product details here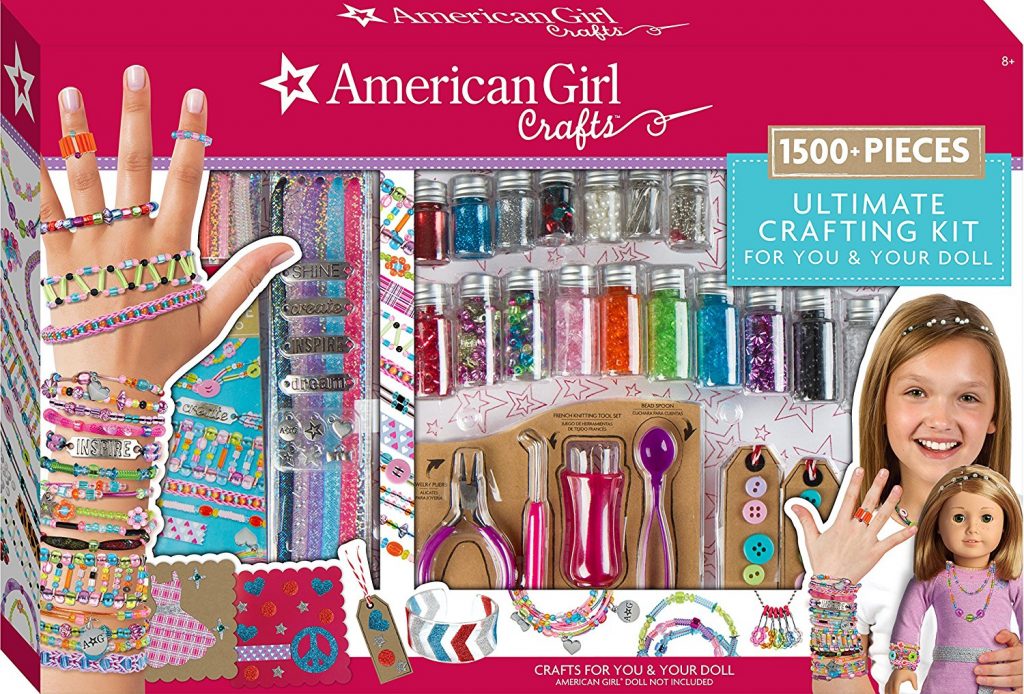 Be the ultimate crafter with the American Girl Ultimate Crafting Kit by Fashion Angels! This kit has all essentials items to create and design jewelry and other craft projects for you and your doll! Includes mini bottles, large bottle, spools, twine, elastic cord, embroidery floss, mini clothespins, round beads, iridescent donut beads, wooden beads, pearls, cube beads, buttons, mini start beads, cylinder beads, earring hooks, jump rings, and design guide and instructional design guide. Recommended ages 8+.
Get the price and more product details here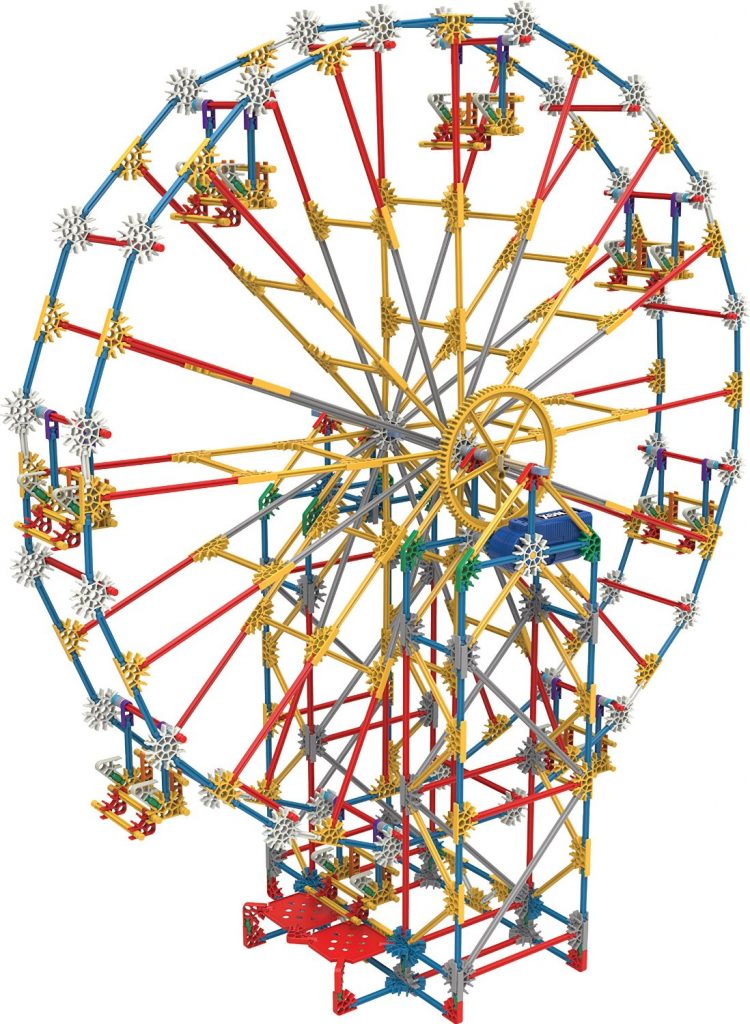 Operate an amusement park right in your home as you build thrilling rides with K'NEX 3-in-1 Classic Amusement Park Building Set. This building set consists of colorful classic parts and pieces that allow you and your children to create 3 different models, one at a time. Create a majestic Ferris wheel that stands almost 3 feet tall, a heart-pounding boom ride, or an exciting swing ride with this versatile set. All models can be built one at a time.
The K'NEX 3-in-1 Classic Amusement Park Building Set features a battery-powered motor that gives life to connected K'NEX rods and pieces to create a model ride. Each thrilling ride can perform a particular movement. It can either spin or rotate in an authentic, rail-driven motion, just like a real amusement park ride!
Get the price and more product details here
The Zootopia Police Station is the headquarters for all ZPD officers. It's where Judy Hopps gets her assignments, where Chief Bogo's office is, and where Clawhauser eats his donuts. This large playset comes with 3 inch Clawhauser Figure that features poseable arms, neck, and legs, a 1 inch safety squirrel that fits into the included mouse helicopter. A projector simulates a computer monitor with three images, and the Police Station comes to life with lights and sounds of sirens and dispatch announcements while the sliding elevators create multi-level play.
Get the price and more product details here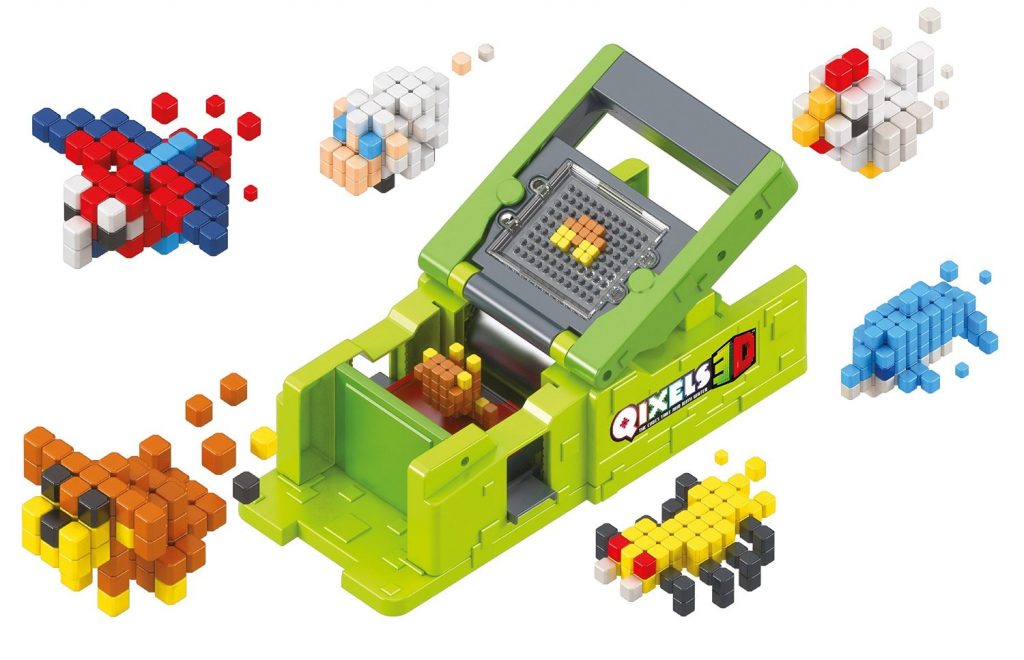 The Qixels 3D Maker gives you the power to shape and create Qixels in 3D! Use the 3D Maker's unique 'layer by layer' technology to add another dimension to your creations and make them stand out from the rest. Build them up and build them out and start building a 3D Qixel World! Build up your design and brush with water and they magically stick together! When they dry, they stay and you're ready to play! There are tonnes of cool themes to choose from in the 3D range!
Get the price and more product details here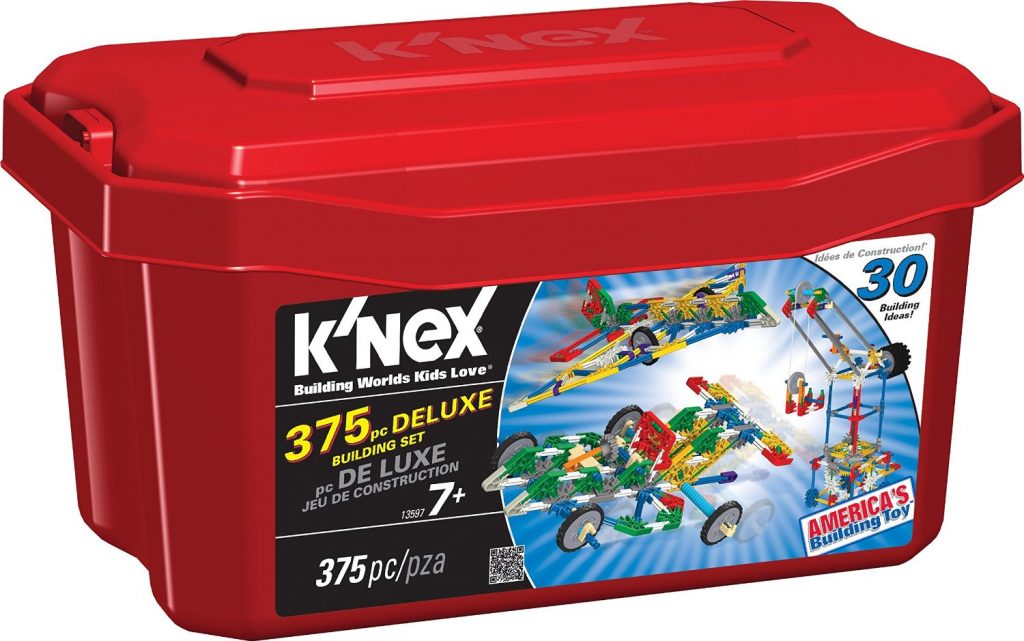 K'NEX's unique rod & connector building system inspires young builders to make anything they can imagine. This set provides hours upon hours of building and re-building fun! Includes 375 full-scale, or 'classic', K'NEX parts to build a variety of models for all skill levels. Use the easy-to-follow, color-coded building instructions to create a helicopter, truck, elephant, antique car, Ferris wheel and much more. Or design your own models! With K'NEX, the only limit is your imagination. Parts can be kept in the convenient storage tub. Perfect for builders ages 7+.
Get the price and more product details here
My First Mind Blowing Science Kit is your junior chemist's introduction to the world of scientific exploration. Learn the basics of science from chemical reactions to the use of science tools. With mind blowing experiments such as creating a sunset in a test tube and making a color-changing volcano, children will love learning fascinating facts about their natural world and this kit will keep them engrossed with interactive experiments. Includes Red cabbage powder, citric acid, baking soda, 3 color tablets, crosslinked polyacrylate copolymer, vegetable oil, corn starch, 2 cotton swabs, 3 test tubes with stand, 3 plastic cups, pipette, 2 sticks, 2 measuring scoops and activity guide. Recommended for children 6 years of age and older with adult supervision.
Get the price and more product details here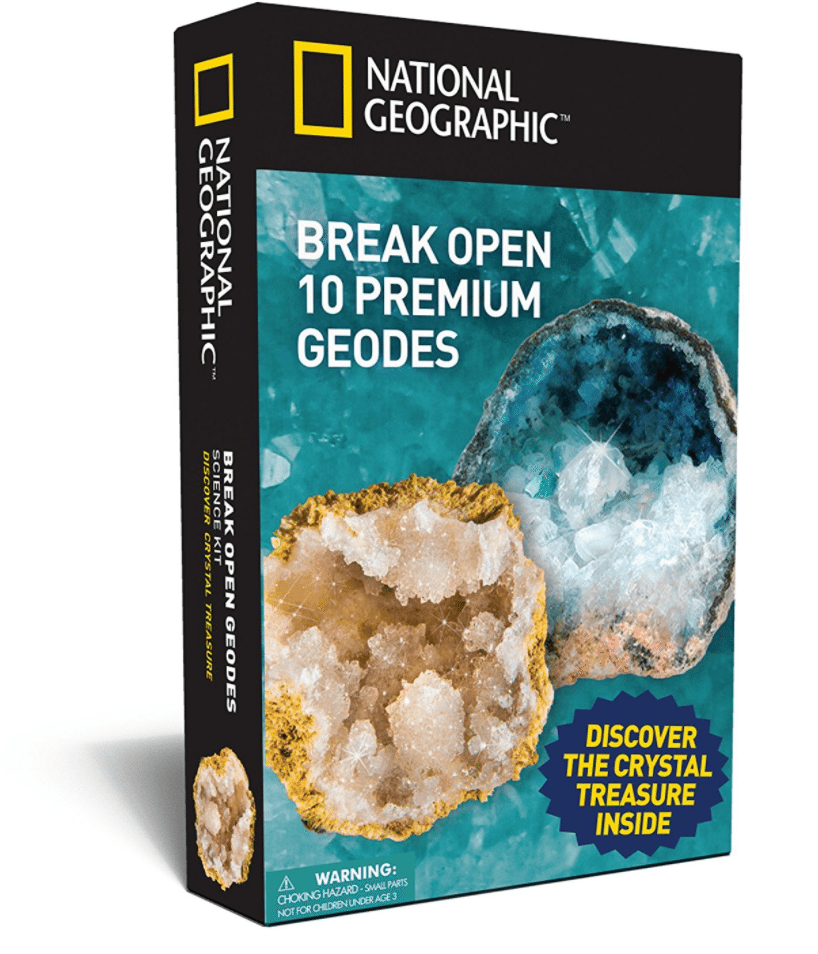 Everyone will enjoy cracking open geodes with this exciting earth science kit. With 10 geodes of supreme quality, the whole family can take part in discovering the amazing crystal treasures inside. Geodes are incredible hollow rocks that are formed by volcanic eruptions. The included learning guide will teach you all about these unbelievable natural wonders and the crystals you'll discover when you break them open.
Get the price and more product details here
Developing creativity to craft timeless toys, valuing contemporary design with a graphic edge, inventing new features… these are all challenges Janod takes on when creating its new collections.
Janod's playful, sturdy and joyous creations forge unique connections between children and their toys… as well as between the brand and its consumers. The not so easily defined soulful component drives our designers and the "French Touch" disregards borders and has enabled us to hold a special place in toy chests around the world!
Get the price and more product details here
A fun stacking game for 1 or more people. Remove the stack and blocks, but don't be the one to knock it over! Instructions included. Product is made with Pailownia wood. Designed by Chris Collicott.
Get the price and more product details here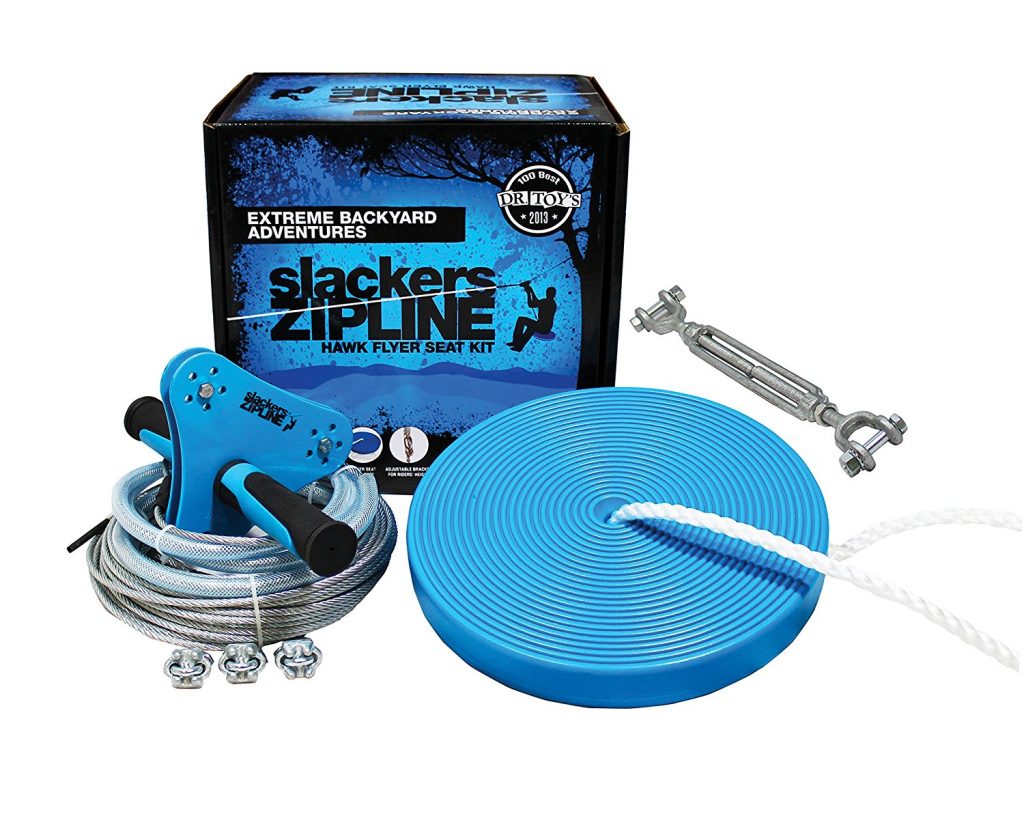 Turn your backyard into an adventure park! Most people agree that zip line kits are one of the most exciting items that you can put in your backyard for hours and hours of enjoyment. The Eagle series zip line kit includes a seat attached by a rope making it easier and more fun to enjoy the ride! Slackers ziplines help improve strength, athletic skills, and balance all while riding a just a few feet off the ground. The fully assembled steel trolley has sealed ball bearings to maximize speed and strength and includes exceptional rubber grip handles for non-slip and comfortable grip. This zipline kit provides great outdoor fun for ages 8+. Includes 65' long 3/16" galvanized steel and 5' long 3/16" sling cable, fully assembled steel trolley w/ rubber grips, seat w/ 10' rope with adjustable bracket for rider's height, turnbuckle, 3 u-clamps, and instructions. Follow our thorough directions for 30 minute assembly.
Get the price and more product details here
Discover the crazy and fun world of Perplexus. Can you make it through a labyrinth of over 125 barriers. Flip, twist and spin Perplexus to move the ball along the numbered path. When you fall off the track (Yes, it will happen.) head back to the start and try again. It is a bendy, trendy, can not put it down challenge. There are multiple levels of difficulty to master. Also challenge yourself with Perplexus Rookie, Perplexus Original and Perplexus Twist. They are all easy to play, but hard to master.
Get the price and more product details here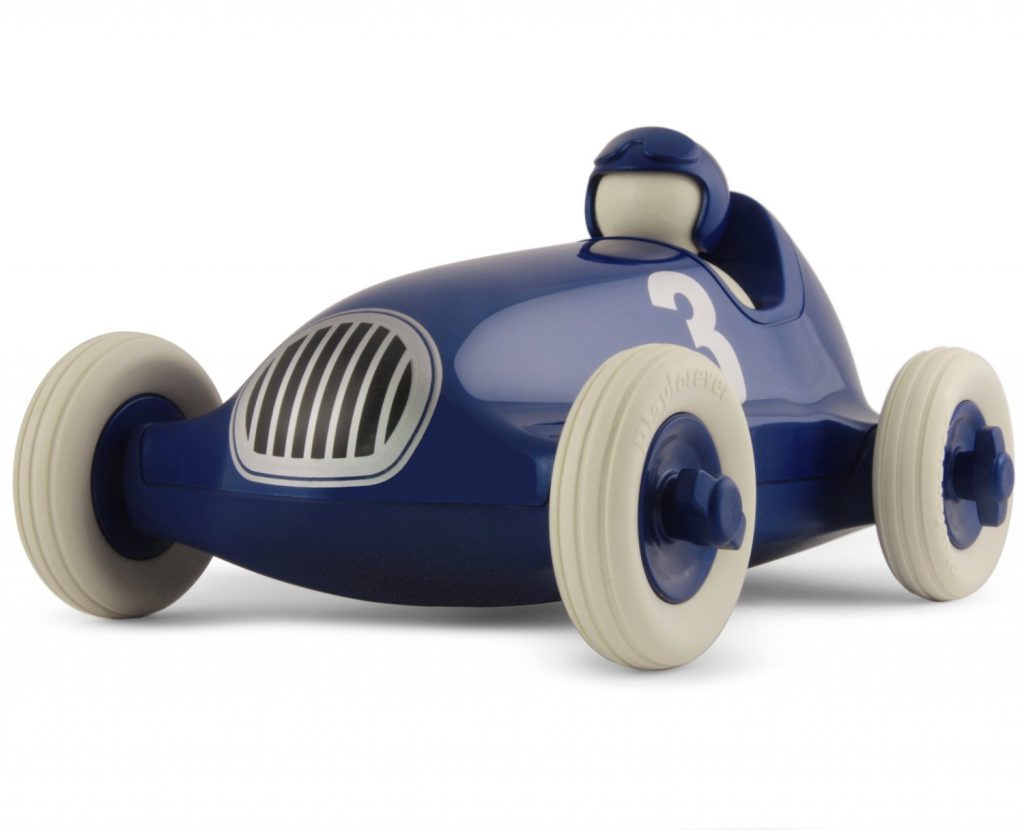 This race car from Playforever belongs to the vintage road yet it is contemporary in its look. Thick moldings give the car weight and quality parts give it gloss. The scale is beautiful to behold. ABS plastic and rubber. Approx. 11 inches length. No removable parts. Age 3+. US CPSIA tested.
Get the price and more product details here