Making that monotonous commute to your job every day just got a bit easier. These apps will make your daily drive to work fun and faster. Avoid traffic jams and fender benders, find the fastest route available, get the best gas mileage, and choose the best transit option to get you to your destination faster.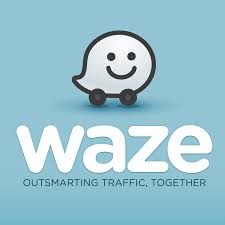 WAZE
This app will deliver traffic updates to you in celebrity voices such as Stephen Colbert or Arnold Schwarzenegger. Find out real-time traffic situations that other drivers report so you can avoid an accident, traffic jam, or construction issues.

CITYMAPPER
Citymapper is excellent for mass transit. It will give you the best bus, train, or cab options that will get you to your destination as quickly as possible. You can save your most traveled routes, making it easy to find the fastest way home. It will even tell you how many calories you would burn if you chose to skip the transit, and choose to walk or bike instead.

ETA
This app automatically calculates the length of time required to get to someplace. Save your most frequent stops such as your workplace, the gym, or the grocery store and it will tell you how long it will take you to arrive. It even works if you choose to walk instead of driving.

AUTOMATIC
Automatic is an app that turns almost any car into a connected car. It teaches you driving habits that will save you hundreds on fuel each year. You can also connect to your car and diagnose a check engine light. You can track your fuel level, and even set your own low fuel warning. This app has a parking locator so you never forget where you park again. You also have access to free emergency help in the event of a crash.
Your commute no longer has to be long and boring. With these apps, you can arrive at your destination quicker, feeling relaxed, and ready to tackle anything.