Is Baby Oil Safe For Your Baby?
Can Baby Oil Be Safely Used For Your Baby?
A lot of parents want to know if they can use baby oil for their baby's skin. There are many moms and dads who want to use this product so that they can give their baby smooth and supple skin.Unfortunately, there are those who say that baby oil is harmful to your baby. This article is written to help parents find out if they can use baby oil on their baby's skin. I want mom sand dads to know if baby oil is truly safe, and if it can be used for any health benefits. I also want parents to find out if some baby oil products can trigger adverse reactions on your baby's skin.
What Is Baby Oil Made Of?
Knowing the ingredients in the baby oil is important because this factor will help determine whether it safe for the baby. Baby oil is typically made from mineral oil. Mineral oil is actually a byproduct of petroleum refining and many use it to make baby oil simply because it is readily available and cheap. Another common ingredient that can be found in baby oil is its fragrance. In most cases, the fragrance is synthetic. This means that it is made from artificial chemicals and mineral oil in order to create a pleasing aroma.​ Another type of baby oil is one that is made from nutritive oils. These are oils that come from cold-pressed, natural botanical sources that are typically from select plants or vegetables. These product shave their own delicate fragrance and they are also known to help soothe baby's skin.​
The 4 Health Benefits Of Baby Oil Made From Nutritive Botanical Oils​
You need to understand the fact that if you are using a mineral oil-based baby oil, then you will most likely not be able to enjoy any health benefits at all. As a matter of fact, it might even cause irritations on your baby's delicate skin. If you are using products made from nutritive oils on the other hand, your baby might be able to enjoy different health benefits depending on what oil is being used. You can use products like the Burts Bees Baby Nourishing Oil if you want to soothe and nourish your baby's skin.​
You can also use the Cetaphil Baby Moisturizing Oil with Organic Calendula, Sweet Almond Oil &Sunflower Oil if you want to make sure that your baby will no longer have dry skin. Depending on the natural oils used, the baby oil can give your baby the following benefits:
It can help soften the baby's skin
It can be used to help improve his or her complexion
It can be used for massage
And it can also be used to soothe baby's sensitive skin
Why Should You Never Use Baby Oil Products That Contain Mineral Oil?
Since mineral oil is a byproduct of the distillation of petroleum in order to produce gasoline, you cannot expect it to provide any health benefits. It was used in the past to help the skin retain water, but today,many experts highly discourage its use because of the following:
First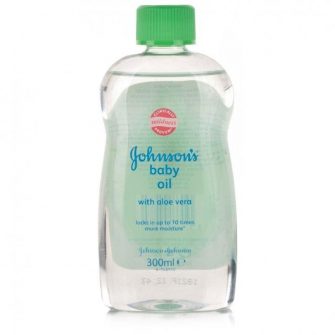 Some products may contain technical grade mineral oil. This means that the oil is only meant to be used for lubricating engines. Mineral oil that has not been purified may also contain toxins and carcinogens. Even pure mineral oil has been known to contain hydrocarbons that contaminate the body.
Secondly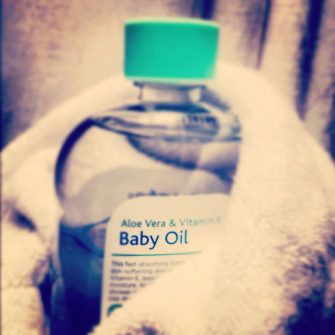 It is comedogenic. It simply means that when it is applied topically, it can block your baby'spores. This can lead to the development of acne or skin irritations. This will prevent your baby's skin from "breathing" and this may result in rashes. Mineral oil can also cause allergic reactions or hives.
Thirdly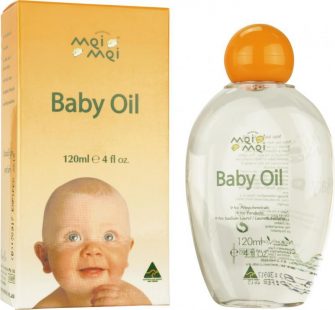 it does not actually provide any useful benefits. This is the real down side of using baby oil that contains mineral oil. This is because if you use it on your child, you are not going to get anything out of it other than risking your child's health. The best way for parents to know more about the baby oil product that they want to use is to try to see its ingredients. You can also opt to buy them at shops that will only sell natural and organic products for the baby. Avoid using products that contain mineral oil even if it is pure, and even if it only uses a little.
---
Conclusion​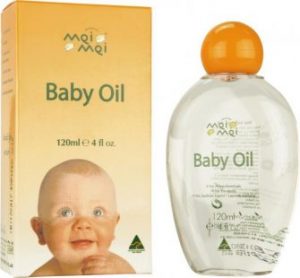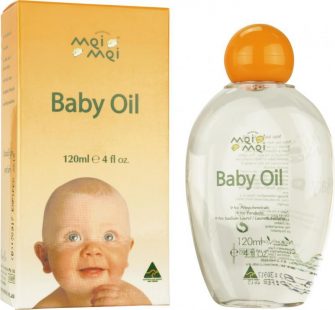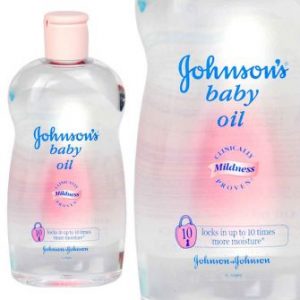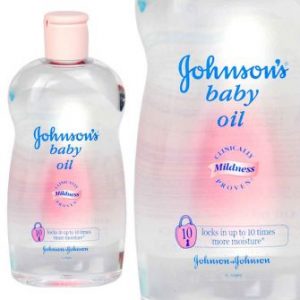 Baby oil is safe for babies for as long as you are using a product that does not contain any mineral oil.Stay away from products that contain harsh chemicals and use products like the Burts Bees Baby Nourishing Oil or the Cetaphil Baby Moisturizing Oil instead. You need to keep in mind that baby oil that contains mineral oil may cause irritations on your baby's skin. While products that contain nutritive oils may provide your baby's skin with different benefits depending on what the product contains. Here are some nutritive oils that you can use:
You can use products that contain coconut oil if you want to give moisture to your baby's skin
Use products with plant-based or vegetable oils if you want to have a safe, readily absorbed oil for your baby's skin
Use products with sunflower, safflower, and grapeseed oil for dry and sensitive skin
You should also avoid using products that contain high oleic acids. This can come from olive oil, sesame oil and cocoa butter. This is because it can also block your baby'spores and cause skin irritations.
If you have any questions, please feel free to let us know all about it at the comments section.​