We Reviewed Dozens Of The Best Reading Apps for 1st Grade So You Don't Have To. Here Are Our Top Picks.
The early elementary years are a magical time! Kids are discovering the secrets of becoming literate, and there's a lot you can do to help them in school. Here are some of the best apps to help your first grader along the road to reading, no matter what stage your child is at.
Free Learn to Read Apps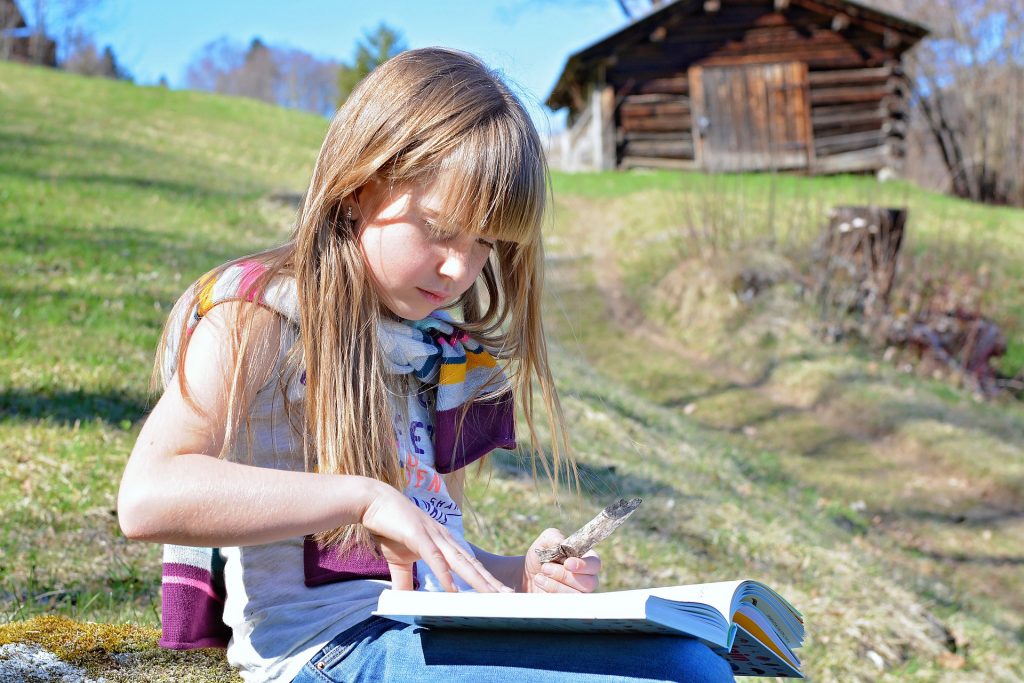 Read & Spell Game First Grade
Fun Learning Kids – Free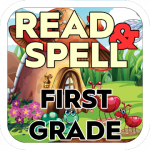 Kids can play with four different kinds of games to learn how to read and spell Dolch words in this fun app. It will build vocabulary, sight word knowledge, and reading confidence.
Some users have felt there are too many advertisements, so parents should preview the app before turning the kids loose with it. But if you are looking for a free app that will help your child master basic sight words in a fun environment, this will fill the bill.
Online Reading Lessons
Mrs. Karle's Sight and Sound Reading Education – Free
Check out this app for 120 FREE reading lessons. The lessons are video-driven, but there are plenty of activities and exercises to keep kids learning. It starts off teaching critical sight words, then uses a controlled vocabulary, beginning phonics, and word families to move children forward with their skills. The app includes lots of chances to read stories and answer comprehension questions.
The app has a whopping 4.6 overall rating on Google Play. The developer also has a helpful website where you can grab more information and tips for early readers.
Starfall Learn to Read
Starfall Education – Free
Starfall is perhaps one of the best known free reading apps in cyberspace. It's offered for free from a non-profit company whose mission is to make reading education accessible to all. It's been around for decades, growing and changing with the times. Users will get a hefty dose of phonics and spelling practice, which are crucial to early reading skills. Best of all, there is a whole family of Starfall apps! If you enjoy this one, be sure to check them out.
The app focuses on teaching vowel sounds, which are among the most challenging concepts for emergent readers. There are games, movies, and other multi-sensory experiences in a relaxed, flexible play environment.
ICDL – Free Books for Children – International Children's Digital Library
ICDL Foundation – Free
The ICDL app puts thousands of stories from around the world into your child's hands. Books are in dozens of different languages, but many have translations into English. And even if the language is unfamiliar, it can be fun and educational to page through the stories to see the illustrations.
LIterature from over 60 countries is a huge resource, and it's especially valuable to kids who do not have ready access to a public library. Check it out!
Mastering Sight Words
Sight Words List – Learn to Read Flashcards Game
Innovative Mobil Apps – Ninety-Nine Cents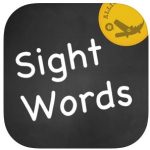 Enjoy five unique game modes as kids learn the Dolch sight words. Dolch words are probably the most commonly used set of words in schools today, and kids need to learn these words so they recognize them automatically. You can change the font, the size of the letters, and more on the flashcards to add a personal touch or to accommodate various kinds of special needs.
It's also hugely helpful that users can set up their own personalized lists, and even add words with audio clips of the spoken version. This makes this app one of the best flashcard apps out there.
Sight Words Ninja – Slicing Game to Learn to Read
Innovative Investments Limited – $1.99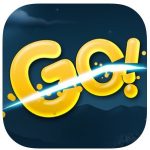 Ever since the Fruit Ninja game appeared on the scene, kids have clamored to play slicing games. Now they can slice while they master basic sight words! The app moves through three levels of difficulty, increasing speed and challenge at each level. This will help young readers get really, really good at these words that must be memorized so they are recognized automatically.
The app allows for adjustment and changes to the word lists, presenting them in ABC or random order, adding your own voice overs, and removing sight words from lists if you wish.
Find the Words
No Woo K Young – Free with in-app purchases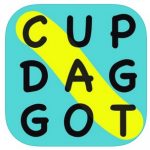 For some children, word search puzzles are an astoundingly good way to learn to recognize new words and vocabulary. This app puts common sight words, like "out" and "cup," into digital word search puzzles for them to highlight.
Find the Words hides words horizontally, vertically, diagonally, and backward, which may be challenging to some early readers. The free version of the app includes advertisements, but you can eliminate them with the $2.99 upgrade available as an in-app purchase.
Sight Words Learning Games and Reading Flashcards
CFC s.r.o – Free with in-app purchases on iOS/ $2.99 on Google Play
The full version of this app includes six learning games designed to help children in early grades master all 220 Dolch words, the most common list of sight words used in school programs. Kids can play Memory, Bingo, and other engaging games as they learn.
This app is free to try on iOS platforms, and the full version that unlocks all of the games costs $2.99. It's simple to use and provides built-in motivational tools like earning points for performance.
Getting Good at Phonemic Awareness, Phonics, & Spelling

Word Wizard for Kids
L'Escapado – $4.99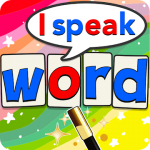 A talking movable alphabet allows children to experiment with word building in a positive and stress-free way. It's a great way for emergent readers to gather information about how words "work." The app encourages spelling skills, includes over 1800 built-in words, and allows users to enter their own lists.
Developers have included the capability to monitor progress for multiple children, which teachers and parents with more than one child will really appreciate. They have also covered the bases with multiple keyboard options (alphabetic or QWERTY) and high contrast to aid students with visual impairments.
Reading Raven HD
Early Ascent, LLC – $3.99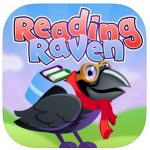 Reading Raven provides excellent phonics and letter practice for nearly any level of first-grade reading. There are 11 different types of games, and skills range from letter skills to beginning reading. The app uses multi-sensory activities to teach and is perfect for special needs students as well as typically-achieving first graders.
Developers have given the app capability to monitor progress and to set up multiple player profiles so you can see how students are learning. There are hundreds of activities included. Perhaps the most unique feature is the capability for readers to record their own voices.
Bob Books Reading Magic #1
Bob Books Publications LLC – $2.99
Now the kids' favorite series of print books has made it into the digital world. Let me introduce you to Bob and his friends. They live in a simple, line-drawing world where everything is narrated in phonetically regular sentences that can help even struggling readers gain confidence and skill.
Bob and his friend Sam have cats and dogs, they sleep on mats, and they run a lot. The books start out very simply and progress as children learn more about phonics. If your child does will with Bob Books Magic #1, there is also a #2 version available.
Hooked on Phonics
Hooked on Phonics – Free with in-app purchases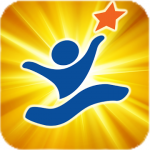 This is the digital version of the popular program that has been around for decades. Children will watch videos and sing songs to learn skills, then practice them using fun games and reading real stories that nurture the exact same skills.
The program boasts a digital library of over 100 ebooks that are specially designed to support the lessons. There is a free trial, where you can check out lessons 1-3 from the main program, and the first activity in the supplemental system. In-app purchases range from ninety-nine cents for extra ebooks to $49.99 for a lifetime subscription.
Reading Comprehension for Beginners
Question Builder for iPad
Mobile Education Store LLC – $5.99
Help young readers make the jump from literal level comprehension, where the answers are printed in the text, to more abstract understandings, like inferences. Help kids get more comfortable with the "why" and "how" questions, which are tricky for early readers.
The app is intuitive to use and includes over 1200 audio clips of questions and answers. There are three levels of abstraction, so users can gradually improve skills
Professor Garfield Fact or Opinion
Paws Incorporated – Free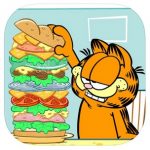 Check out this interactive "story" featuring Garfield the Cat and friends. The story is presented in comic-strip fashion, which even young children will find accessible, and centers around Nermal's struggles with discerning fact and opinion. There are places where users are able to put their new learning to work, making the app educational as well as just plain fun.
The app is primarily focused on being a cautious consumer of information from the internet, making it the perfect companion for beginning research. And how much more motivating can you get than to use a familiar character like Garfield in the process?
Inference Ace
Janine Toole – Free with in-app purchases
If your first grader has moved right along with the basics of phonics and sight word recognition, it's time for focus on comprehension. This app is perfect for children who can recognize the words but who seem to have trouble uncovering the meaning of the text. This app does a good job of teaching how to make inferences – uncovering information not directly stated in the text.
The free version of the app includes 4 levels and one player. Upgrade to the full version for $2.99 and unlock all ten levels and capability to manage multiple player profiles.
Super Why! Power to Read
PBS Kids – $3.99
This app is themed around the popular PBS children's show, which is perfect for nurturing reading comprehension. The interactive games and activities build comprehension and also develop critical thinking skills. And the characters are familiar, with interesting stories.
One of the favorite activities is filling in missing words from sentences. Children need to understand the author's intended message and choose the correct word to match it. Your emergent reader will have hours of fun with this app.
Book Collections, Games, & Fun
Hoopla Digital
Midwest Tape, LLC – Free
Many local libraries have partnered with Hoopla to offer digital books that can be borrowed with your library card and Hoopla. It's actually quite phenomenal- unlock some of the treasures of the public library by borrowing books on your favorite device. There are tons of kid books for accessing, including many audiobooks. And best of all, it's FREE!
And not only books but all sorts of digital content is available. You can borrow music, movies and more. Best of all, there's no need to "return" your items to the physical library. The simply expire and disappear at the end of your time with them. *Check to see if your library participates with Hoopla (or a similar service) today!
EPIC! – Kids' Books and Videos
EPIC Creations, Inc. – Free with in-app purchases
EPIC is one of the largest digital collections of children's books around anywhere with over 35,000 titles to choose from. There are also movies and instructional videos. The app can support up to four profiles, and profiles allow you to set limitations on age and content to make sure everything available to your child is at just the right level in every way.
There is a free 30-day trial, and then a subscription costs $7.99 per month. Teachers and librarians will be interested to note that they can get free access, so be sure to explore that if you work in those fields.
Homer Reading: Learn to Read
Homer – Free with in-app purchases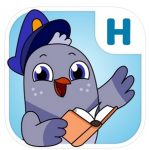 Homer offers a balanced and complete reading program. There is a free trial, then the subscription version offers both reading skills instruction on things like phonics, sight words, and reading comprehension.
A monthly subscription costs just $7.99. Developers encourage daily use of the app for at least fifteen minutes daily, and claim phenomenal test score performance.
Reading Eggs – Learning to Read (iOS)
Blake eLearning – Free with in-app purchases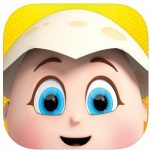 This all-around reading program offers content for children from 2 to 13, with an age-appropriate focus in each age group. For first graders, the app concentrates on emergent reading skills like beginning phonics, sight words, and comprehension. It includes interactive games, guided lessons, and over 2,000 digital storybooks.
The app is free to try for one month, and then users must subscribe for $9.99 per month. Up to 3 additional children can be subscribed for $4.99 monthly. The app even includes printable supplemental worksheets and a record-keeping/progress monitoring system.