iPhone 6 Camera Tips And Tricks
The iPhone 6 has an 8 mexapixel resolution camera. It actually isn't that much better than the old camera spec wise, but that doesn't mean Apple has been taking it easy because they have added some cool new camera features that give you a lot more functionality. First off they have added what they call Focus Pixels, which means the camera is capable of focusing at twice the speed of the previous iPhone. Another new features is the ability to change the exposure of a photo manually – we'll talk about that more later. There's also improved face detection, to include blink and smile detection for best shots in burst mode.
In this article we'll take a look at some of the cool new technology and features on the iPhone 6 camera as well as give you some tips on how best to leverage all this cool tech to take amazing photos.
Explore the iPhone 6 Camera Features
The big hardware change for the iPhone 6 camera was the addition of the 8MP iSight camera like a new sensor with Focus Pixels, improved face detection, and exposure control. Basically, you can now let the iPhone 6 do all the fancy footwork on the backend once you have snapped the photo. T
Focus Pixels. Focus Pixels uses the iPhone 6s new image signal processor to add more information about your image. It is a hidden thing to be honest, but lets you do much more with your photos.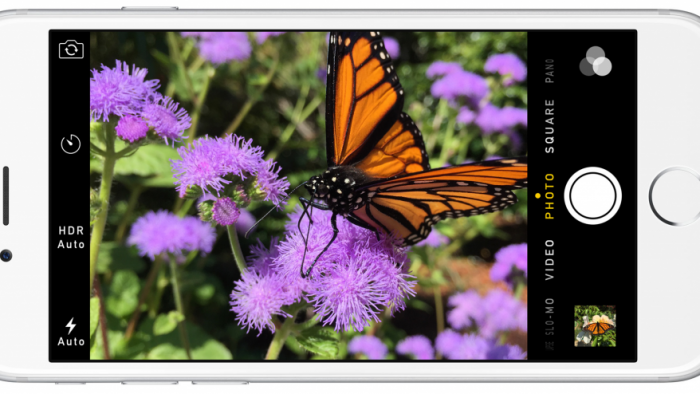 Better face detection. The camera is way better at finding faces. Faster and more accurate than before it makes group photos a breeze. Apple also added some enhancements to blink and smile detection, a feature many of the Samsung phones had mastered recently.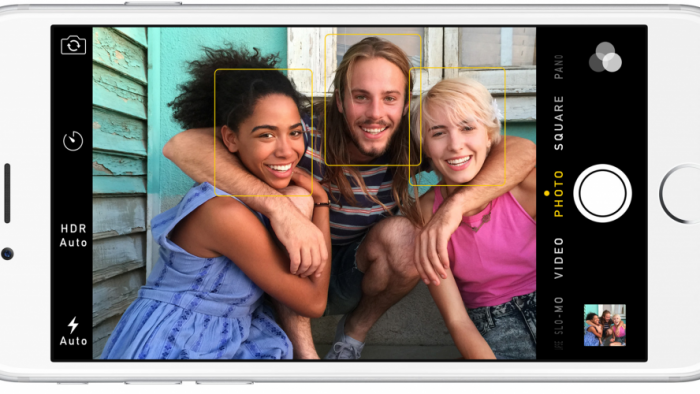 Exposure control. Lighten or darken a photo or video in the preview pane with a simple slide.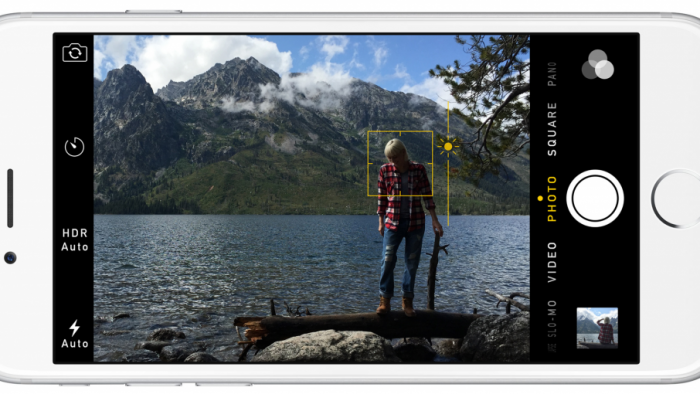 Auto image stabilization. Auto image stabilization makes up for motion blur and hand shakiness by taking four photos with a short exposure time. Then the best parts of those photos are combined into one image with as little noise, subject motion, and hand shake as possible.
Photos app. Once you take your photo you can now immediately edit the image on the spot. Composition tools, adjustments, cropping and photo filters make light work of the on the go edits to make your photos awesome.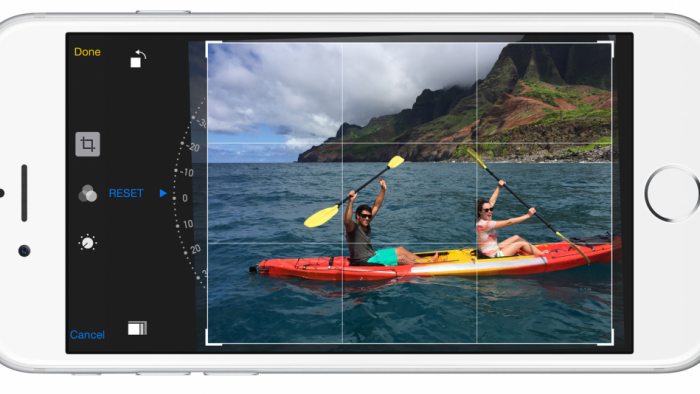 High-resolution panorama. Panorama photos finally get an upgrade. It was one of our favorite features on the previous iPhone. Now you can take higher-resolution panoramic photos at up to 43MP.
Explore the iPhone 6 Video Camera Features
The iPhone 6 camera has had some major improvements on the video side of things. You can now shoot 1080p HD video at 60 frames per second. Fun features like slow motion and time lapse videos can also be shot on the iPhone 6. Under the hood, things like continuous autofocus and cinematic video stabilization round out the offering.Time-lapse video. Now you can create incredible time-lapse videos automatically. Select Time-lapse mode, tap the Record button, and let Camera record.1080p HD at 60 fps. When you're shooting HD video on iPhone 6, you have the option of recording 1080p at 60 fps. These faster frame rates capture more action each second to create sharper images for smoother, more true-to-life video.
Continuous autofocus. iPhone 6 now includes continuous autofocus in video. This means your videos stays sharp while you're filming, even if you or your subjects are on the move.
240-fps slow motion. Slow down feature on iPhone 6 lets you shoot video at either 120 fps or 240 fps in 720p. You can even record and then select the portion you want to slow down, or change which section of your film is in slow motion at any time.Cinematic video stabilization. Cinematic video stabilization helps to keep your shots steady. So even if you're doing something like filming while hanging off the side of a moving motorbike.
6 Ways to Get The Most from Your iPhone 6 Camera.
1. Use Burst Mode To Capture The Moment
Ever wanted to get the perfect photos at a sports event or when your child is doing something active? Never been able to get the exact moment right, you just miss it and curse the delay on your camera phone. That's where burst mode comes in to save you. It does exactly what it says, takes a burst of photos in rapid succession so you capture the perfect moment. To use it simply hold down the shutter icon on screen, or either of the volume buttons, to take a burst. A number will appear on screen showing you how many shots you've taken. Once you're done, click the picture in the corner of the screen. The iPhone 6 automatically chooses the best photo (will have a grey circle).
2. Manually Change Exposure
The iPhone 6 finally has manual exposure control options, much like your fancy standalone camera. To use them, click on the photo that you want to be the main subject and therefore base the exposure on. If the camera doesn't accurately guess the exposure, use the slider to make adjustments by dragging your finger up and down the screen. You can use it to creative effect by producing high key or low key looks too.
2. Better Group Shots with Timer Mode
Co-ordinate your friends with three or ten seconds notice from the new timer mode or just use it to set up awkward shots, angles or even selfies. What's more the camera will fire off a burst when the countdown timer reaches zero, giving you the opportunity to choose the best photo from the bunch – great for weeding out blinkers and grumpy faces.
3. Edit Photos Directly
Apple has added enough new editing functionality to the iPhone 6 that we have found the need to use third party editing apps much less necessary. Being able to make changes without leaving the camera app definitely saves time and frustration. The iPhone 6 lets you edit saturation, exposure, highlights and contrast.
4. Add Filters Photos
For those used to Instagram and the old iPhone, filters is nothing too new. For newbies, adding filters can take rather ordinary photos and glam them up in an instant with one click. To use this feature you can choose a photo, press edit and click the filters icon on the bottom of the screen. You will see lots of filter options to choose from. You can always try a few out and then save the one you like the most.
5. Time Lapse Mode
This is a fun. Simply select this and the camera will take a new photo every few seconds. When you're ready, press stop and a video will be created showing a time lapse of the event you've just photographed. It's great for sports, sunsets, or just your dog fooling around.
6. Crop and rotate for better compositions
The instant editing feature on the iPhone 6 means you have no more excuses for lousy images. Click the edit icon and select the crop icon. Scroll the dial to rotate images. Crop your images too, removing any distracting elements and focusing on the core of the image.