There's no doubt about it – kids just LOVE their devices. In fact, they love them so much that parents often worry about how to protect their children from concerns ranging from too much screen time, the wrong kinds of apps, content that is too mature or inappropriate, or from strangers with unsavory intentions.
Thankfully, there are a host of parental control apps that parents can use to help themselves with the job of keeping kids safe in many different ways. Here are few to choose from.
Physical Tracking, Monitoring, Location, & SOS Apps
Mobile Tracker Official Site – Phone Parent
PhoneParent.com – Spy Phone Labs LLC – Free with in-app purchases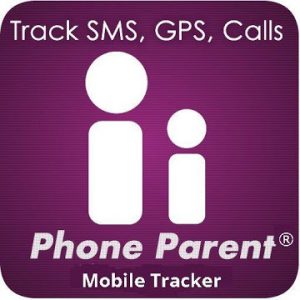 The free version of this app is powerful – it can send reports about calls, texts, internet usage, GPS location, and more to the parent's phone. There is an icon on the monitored phone to remind users that their usage is being monitored.
The free version allows parents to monitor up to five phones and receive regular reports about usage. The developers remind users that it is illegal to monitor phones in this way without the user's knowledge, though.
GPS Phone Tracker
Family Safety Production – Free with in-app purchases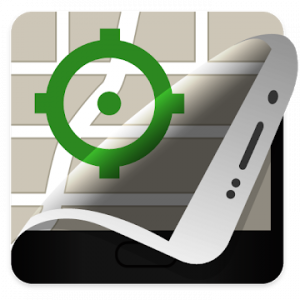 Know where your child's phone is at all times and you probably know where your child is as well. This app is designed to track the phone and if that's your goal, it might be the one that meets your needs.
There are some in-app purchases available ranging from $1.49 to $69.99. Reviews for this application are positive on the whole, and the parents in them report being pleased with the capability of checking their children's whereabouts.
Family Locator GPS Tracker
Life360 – Free with in-app purchases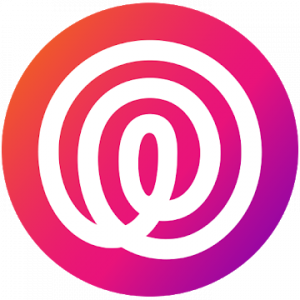 Here's an app that will provide peace of mind for parents – track the locations of the devices of everyone you care about. You can get notifications when loved ones leave where they are and when they arrive at their destinations. There's even an option for connecting to a live representative if there's a problem when someone is driving.
This app has a range of subscription options with varying levels of service. Your fees will range from $1.49 to $69.99 depending on the length and type of subscription.
Filters and Content Controls
Net Nanny
ContentWatch, Inc. – Free with in-app purchases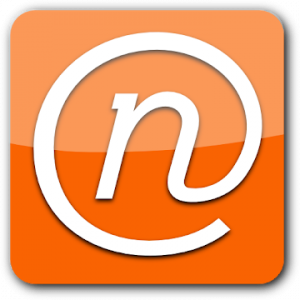 Net Nanny provides parents with tools to control the content their children can access. Annual subscriptions can protect multiple mobile devices for prices ranging from $74.99 per device to $119 annually.
Net Nanny has filters to weed out inappropriate content, app blocking, and usage monitoring features, and more. It can be set up to protect computers as well as mobile devices. One unusual feature is that it claims to prevent creative kids from circumventing it, though it is likely still possible.
Safe Browser Parental Control
Kiddoware – Free with in-app purchases
Safe Browser Parental Control gives parents a range of options to monitor and protect children of different ages. The app can block porn, inappropriate websites, and even detect some forms of cyberbullying.
Use this specially-designed web browser to create white-listed and blacklisted sites to improve your control over what your child sees and does on the internet. It can even block a range of troublesome sites, including online gambling and more.
The app offers a 15-day free trial so you can find out if it's right for you. You won't have to enter payment information to try it out. If you choose to subscribe, expect payments ranging from ninety-nine cents to $39.99 for the level and length of service you choose.
Kids' Place Parental Control
Kiddoware – Free with in-app purchases
Kids' Place offers even more protection for younger children than the companion Safe Browser Parental Control from the same developers. With this app, you can block or limit access to specific apps and websites.
It also can be turned on and off on your own phone so you can activate it when you hand your phone over to your child. The app can also block access to the Play Store and other online purchases.
Perhaps best of all is that your children aren't likely to be able to bypass this system. When you set it up, you set a PIN that needs to be entered to turn it off. The developers offer limited services, such as app blocking, for free. There are also various levels of premium services ranging from ninety-nine cents to $9.99 per purchase.
Parental Control and Screen Time by Kidslox
Kidslox, Inc. – Free with in-app purchases
Manage screen time, block apps and inappropriate websites, create schedules of when devices can and cannot be used and more with this app. It's even got a feature where you can switch between unrestricted usage, child protection, or lockdown modes at the touch of a button. It can block social media apps, the camera, and more, at your discretion.
In-app purchases for premium feature subscriptions range from ninety-nine cents to $79.99. There is a 15-day free trial period, and subscription customers can "earn" discounts on the bill by referring new users to the app. There is also a basic free plan with limited features that may do what you need it to do.
All-In-One Apps Designed to Protect Kids
ESET Parental Control
ESET – Free with in-app purchases
ESET has a free version that offers limited features, including time limits and a budgeting system for games and apps, application guard, and some reports of activity. Users can also access a free trial of premium features.
The subscription version of ESET offers quite a few additional features, including filters, a dedicated parental messaging system, and a child locator system. Subscribers can also access more comprehensive reports about children's activities. Subscriptions cost $29.99.
Family Time Parental Controls and Screen Time App
YumyApps – Free with in-app purchases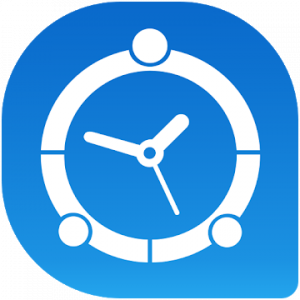 Family Time is a trusted name in all-around parental control apps. The system lets parents schedule screen time, control which apps are available, offers filters on internet content and sets limits on screen time. It also offers physical safety features, such as an SOS button, unsafe driving notifications, and more.
This app is free to download. There is a free three-day trial period of their premium, full-featured service, then parents must choose a subscription plan that meets their needs and budget. There are varying prices depending on how many child devices and how many parental control devices are used, and they range from $1.15 to $2.25 per month.
Qustodio Parental Control
Qustodio LLC – Free with in-app purchases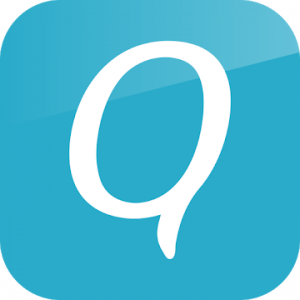 Qustodio is an all-in-one protection app that covers a lot of bases. The free version protects one child's device with filtering, screen time limits, and monitoring features. Paid subscription options allow parents to block specific apps, monitor SMS and text messages, access an SOS button, and more.
Fees range from ninety-nine cents to $137.95 for varying lengths of subscriptions and various features included. The comprehensive nature of this app puts peace of mind at the top of the list.
Norton Family Parental Control
NortonMobile – Free with in-app purchases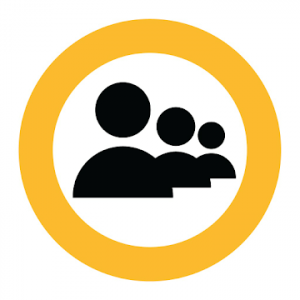 This app from the makers of the antivirus systems used to protect many computers offers a selection of monitoring and control options for your kids' mobile devices. It supervises search functions, web browsing, game selection and usage time, and more. Parents can monitor texts, photos, uploads and downloads, and even the device's physical location.
A subscription will cost $49.99 for the first year and includes reporting as well as protection. There is an option to bundle with your family's antivirus system from Norton that might save some money if you use both.
Shield My Teen Parental Control
Wantage Tech Solutions LTD – Free with in-app purchases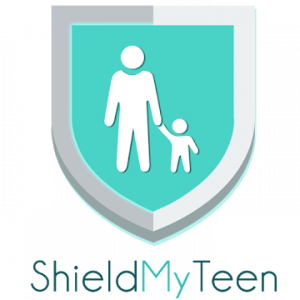 As the kids grow up, so does the types of trouble they are likely to get into on the internet. This app helps you keep them protected from gambling, pornography, crime, drug – and alcohol-related websites. It also lets you track their location, monitor text messages and calls, and more.
The app is password-protected, so your teen will have the challenge to bypass it. Developers also claim that it is very simple to use and works well for teens with special needs, like ADHD, autism, and so forth.
The Bottom Line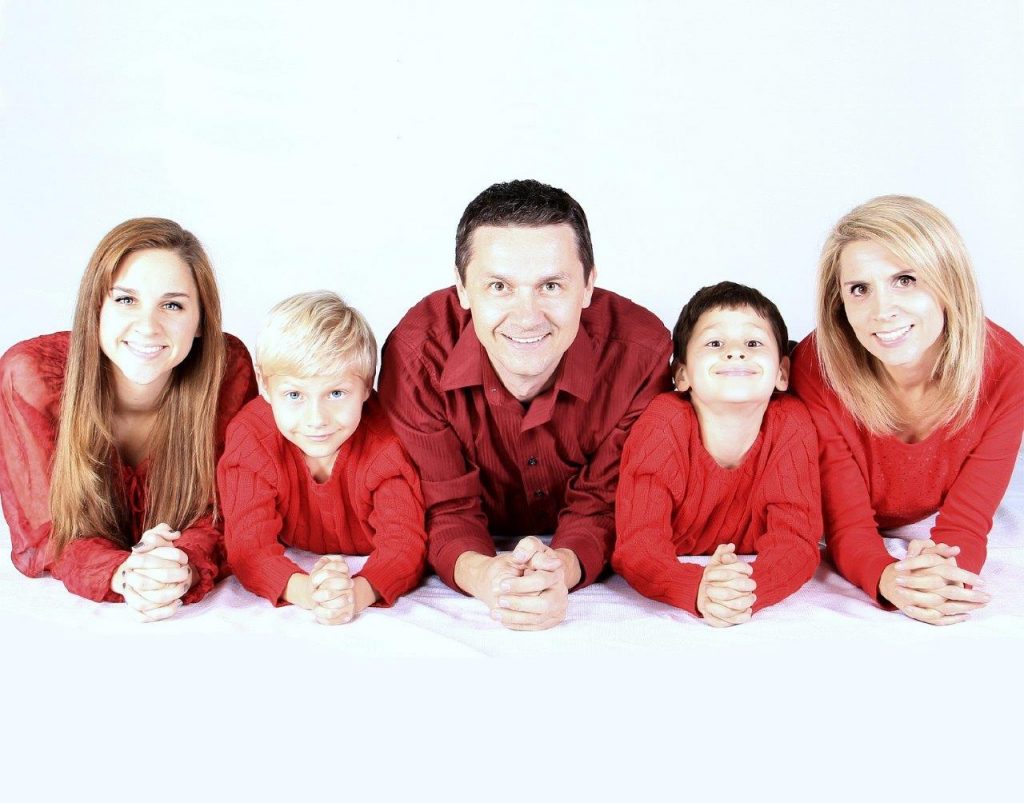 There are some wonderful apps out there that will make the job of monitoring and controlling your child's access to unsavory content, unsafe situations, and easier for parents. There are also creative kids who work hard to circumvent any system parents put into place.
The bottom line is that there is no substitute for a close, personal monitoring of your child's online activities and clear rules and boundaries that you continually enforce.
Keep the kids safe by knowing what they do online, when and where they do it, and who they are doing it with. It's the only way you can be sure that you are "controlling" your child's digital world.