Here's something different from what I usually see in alphabet flashcard apps. AR Flashcards – Animal Alphabet uses "augmented reality" to make alphabet flashcards come to life. If you're not familiar with that term, augmented reality is when graphics and audio are superimposed over a real world environment, in real time. So if you have an app that uses augmented reality it will show you the "real world" (what's around you via your camera) on your screen and it will add in graphics, making those extras appear to be part of your reality. Hopefully I explained that well enough.
So how does the augmented reality come into play in a flashcard app? First you'll download AR Flashcards – Animal Alphabet and next you'll go to their website and print out a free PDF file of alphabet flashcards. There is one for each letter. Cut the flashcards out, open up the app and you're ready to play. Make sure you're in a well lit area without shadows and then point your iDevice at a flashcard. When you do this a 3D animal pops out of the flashcard and appears on the screen. You can tilt your device to see it from different angles. If you move it too far the animal will disappear so you'll want to experiment with how you point and hold. The animals are also interactive. If you tap on them (on the screen) you'll hear their name.
The set of flashcards is also available in the app so if you have two iOS devices you can point one at the flashcards on the other to activate the 3D animal that way, no need for a printout. I think it would be a nice touch if you could tap the flashcards within the app when you are not using them for 3D and still hear the name of the animal there, since they're already available. That way children can have access to the plain set of flashcards with audio and the fun, interactive, 3D set. I've no doubt they'll want to try out the augmented reality set regardless. It's definitely unique and a very clever way to get children involved in learning the alphabet and animal names.
Price when Reviewed: $.99 – This is 50% off through Sunday
Requirements: Compatible with iPhone, iPod touch, and iPad.Requires iOS 3.1.3 or later. This app is designed for both iPhone and iPad.
Seller: Mitchlehan Media LLC
Disclosure: I received a free copy of this app for review purposes.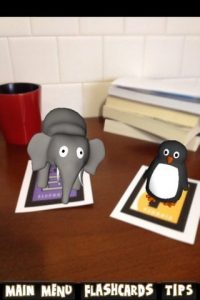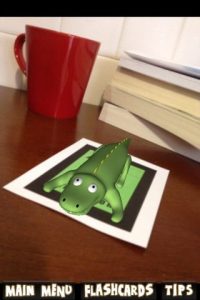 Related content: