Best Baby Monitor App Review
App Info
Price: $3.99
Overview
We have four children and we've gone through three different baby monitors. I always bought the inexpensive version and then always regretted it. They just never lasted. My husband dreamed of getting a fancy video setup but it always seemed like a frivolous expense when it came time to replace the monitor. All I really wanted was a way to hear my babies when they woke up. With what we paid for all three monitors we could have bought a quality one to begin with. Let me tell you, this app – Best Baby Monitor – could have satisfied us both years ago. It would have given Zack his video and kept me happy about the price. It uses two of your iDevices, connects them over a wireless network and presto! You have video baby monitor.
We've tested the app out throughout our house, on our own wireless network, and it works great. The setup is simple. You install the app on both devices and then open them up. Choose device to be the parent unit and the other is the child. Once the units are turned "on" they'll automatically discover each other. The child unit then begins sending a video feed that plays on the parent unit's screen. Set the child unit up next to your baby's crib and you'll be able to see and hear what's going on in their room.
In addition to sending out video Best Baby Monitor has a few other tricks up it's sleeve. Using the parent unit you can turn on lullabies that will play over the child device. You can also turn on a moon and stars display that will show on their screen. There's even a way for you to speak over the microphone so your baby hears your voice. We moved from room to room in our house and the feed always worked. The video quality wasn't HD but I could always see what my kid testers were doing.
If you'd rather not use the video monitor then you can try Best Baby Monitor's alert call feature. This allows you to enter in a phone number and then leave your device next to your baby's crib. When the baby makes noise the phone number is called, letting you know baby is awake. This is a handy option if you've only got one iDevice available.
Our last baby monitor quit working about six months ago and I never replaced it because my two year old has moved beyond the need for a baby monitor. She now simply hollers (and hollers!) for us when she wants out of her crib and I can hear her throughout the house. However, we've often wondered what she does in her bed when we put her down for a nap. Well, she shares a room with her big sister and a few weeks ago she got a hold of a rainbow of Sharpies off the bedroom desk. Check out the screenshot to see how she spent her nap time. If I'd been using Best Baby Monitor I would have been able to stop my little graffiti artist. So apparently she needs a baby monitor now more than ever and my husband is finally going to get his wish for video surveillance. This app is a keeper!
*Update 11/16 – Best Baby Monitor was recently updated with new features that users have been asking for.
• Works everywhere thanks to Wi-Fi and Bluetooth connectivity options.• Browse the web, check emails, or read books while Best Baby Monitor stays running in the background.• Use iPhone's camera flash to enable night vision and watch your baby during the dark nights.• Make sure you have the best reception using the built in signal quality indicator.
This is the baby monitor app I return to when I need something to monitor my two year old. The feature I use most is the "Alert Call". Miss J is old enough that I don't need to run the monitor the entire time but when she makes a certain amount of noise the iPad app will call my phone and I have it set up to make that a FaceTime call.
Price when Reviewed: $4.99
Seller: Martin Man
Disclosure: I received a free copy of this app for review purposes.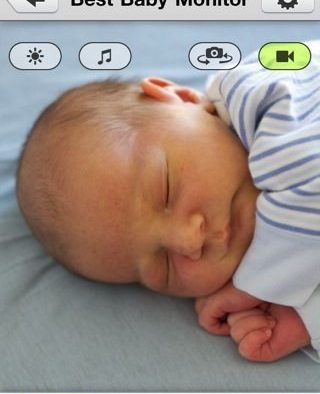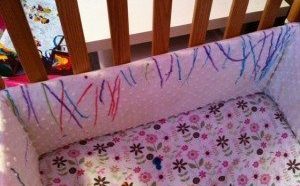 No related content found.

Best Baby Monitor