The Best Black Friday Deals in Toys & Games
I'll admit that I am a bit of a planner. I like to have all my holiday shopping done by early December, including all my kids Christmas presents. It is a tall task.
I'll also admit that I don't love going out to the mall to fight for parking and deal with herds of people at this time of year. I am really excited that more and more of my Christmas shopping can be done from home on Black Friday with sites like Toys R Us and Amazon offering great deals and tons of choices for finding the perfect kids gifts.
After you enjoy Thanksgiving with your family, I'd recommend shopping the best Black Friday deals, the low prices on your favorite toys, board games, video games, electronics and more are just too hard to resist. I scoured the web and found the 
best deals and discounts on Black Friday specifically on children's toys that I know are popular.
On Amazon for example you can get up to 60% off Disney favorites, with Barbie, Hot Wheels, Fisher-Price toys and more offering great deals on some pretty awesome kids toys. I focused on popular and well-known toys versus just the best deals. If you're looking for straight-up big savings, definitely check out Amazon as I saw some epic deals on kids toys. Check out their amazing holiday toy deal section and also check out their Black Friday Deals in Toys & Games.
Note: All products are recommended because we love them, but please know that BestAppsforKids may make a commission if you click on our links and purchase products on this list on Amazon.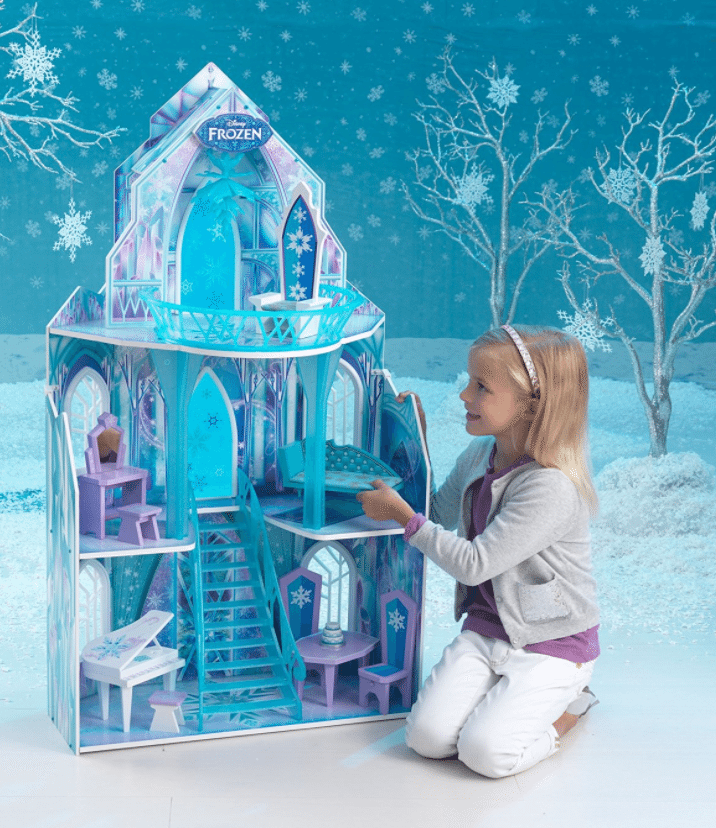 Price: $74.99 & FREE Shipping. You Save: $45.00 (38%)
The Disney Ice Castle Dollhouse by KidKraft is perfect for children who want to re-live the exciting scenes from Frozen with Ana, Elsa, Olaf, and the rest of their favorite characters.
Is there more than one princess in the family? The Disney Ice Castle Dollhouse is large enough for multiple children to share in the fun and let their imaginations run wild. Everyone has plenty of space to recreate their favorite scenes with four rooms of play, all crafted with beautifully themed artwork from their favorite movie.
This dollhouse has more than beautifully designed rooms of magic, the Ice Castle includes 11 pieces of custom furniture that fit perfectly into this magical world of make-believe! All furniture is crafted with beautiful, regal detail taken right from the magical kingdom!
Get the price and more product details here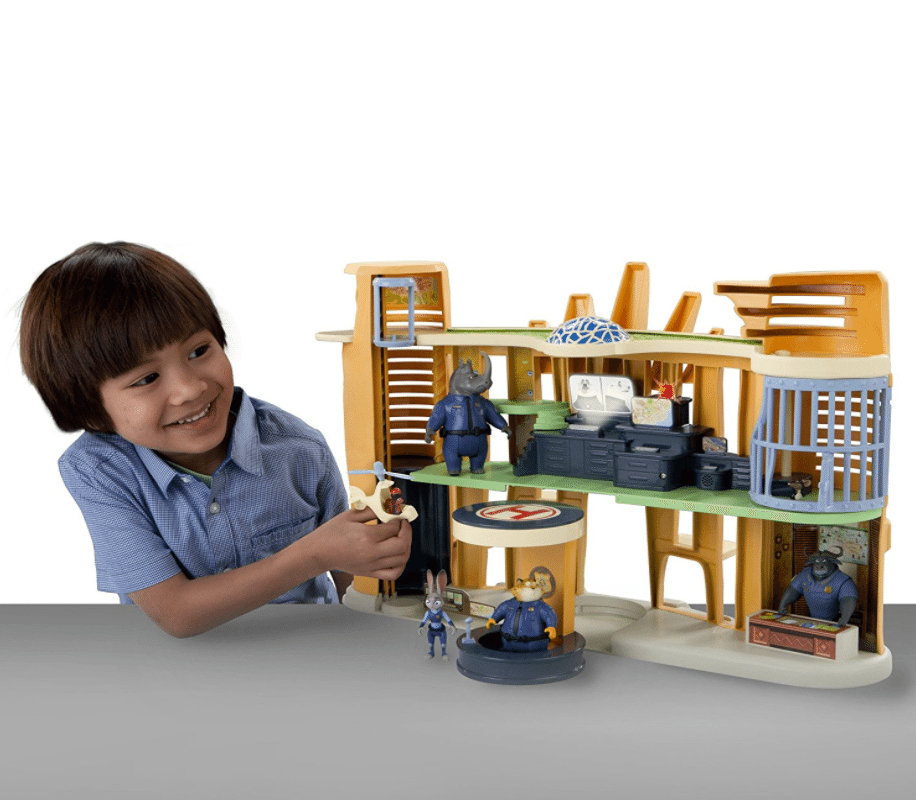 $29.92 & FREE Shipping on orders over $49. You Save: $20.07 (40%)
The Zootopia Police Station is the headquarters for all ZPD officers. It's where Judy Hopps gets her assignments, where Chief Bogo's office is, and where Clawhauser eats his donuts. This large playset comes with 3 inch Clawhauser Figure that features poseable arms, neck, and legs, a 1 inch safety squirrel that fits into the included mouse helicopter. A projector simulates a computer monitor with three images, and the Police Station comes to life with lights and sounds of sirens and dispatch announcements while the sliding elevators create multi-level play.
Get the price and more product details here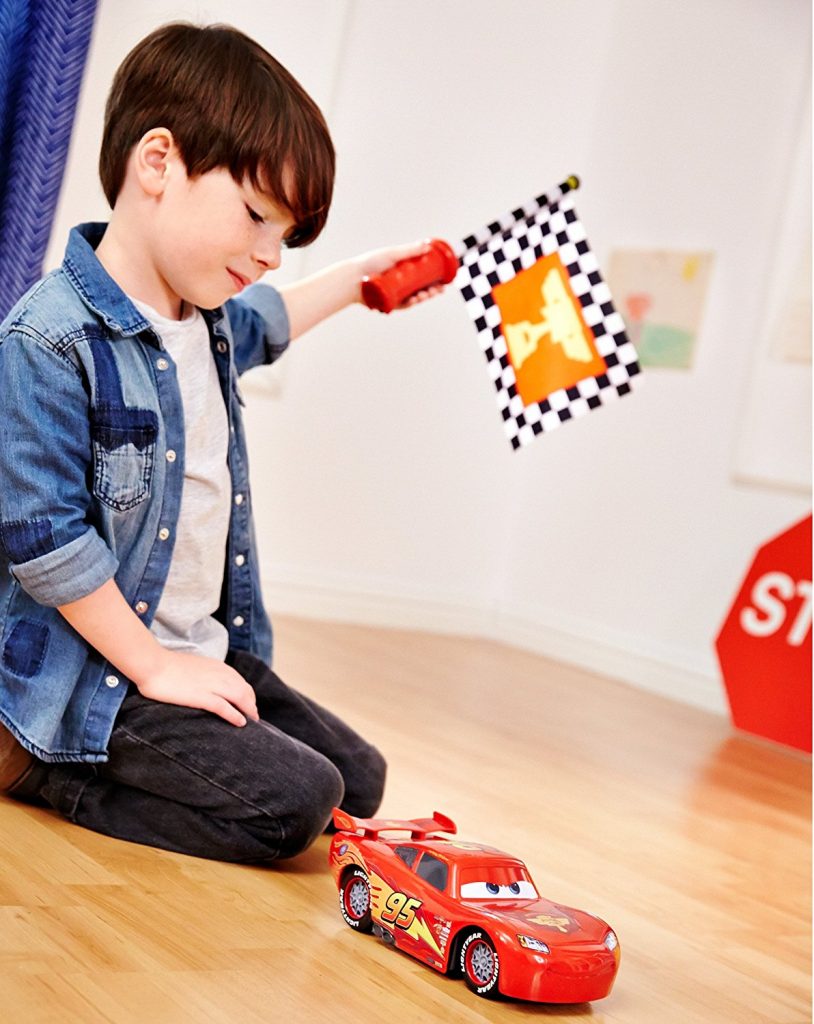 $24.24 & FREE Shipping. You Save: $20.75 (46%)
Disney/Pixar Cars movies entertain and warm fans' hearts. These compelling, comedy-adventures center on teamwork, courage and dreams come true, and inspire audiences to go for it! Vehicles and playsets bring the bold and visually exciting animation to life. Each toy in our line is carefully crafted to evoke the personality, style and action seen in the Disney/Pixar Cars movies! With a wide range of character vehicles, play sets and stunts, we give fans and collectors something to cheer about! ​The Flag Finish Lightning McQueen vehicle puts you at the center of the competitive fun. Launch the racing action with the iconic flag controller, and bring the movie thrills to life as you shout, "Ready, set, go!".
Get the price and more product details here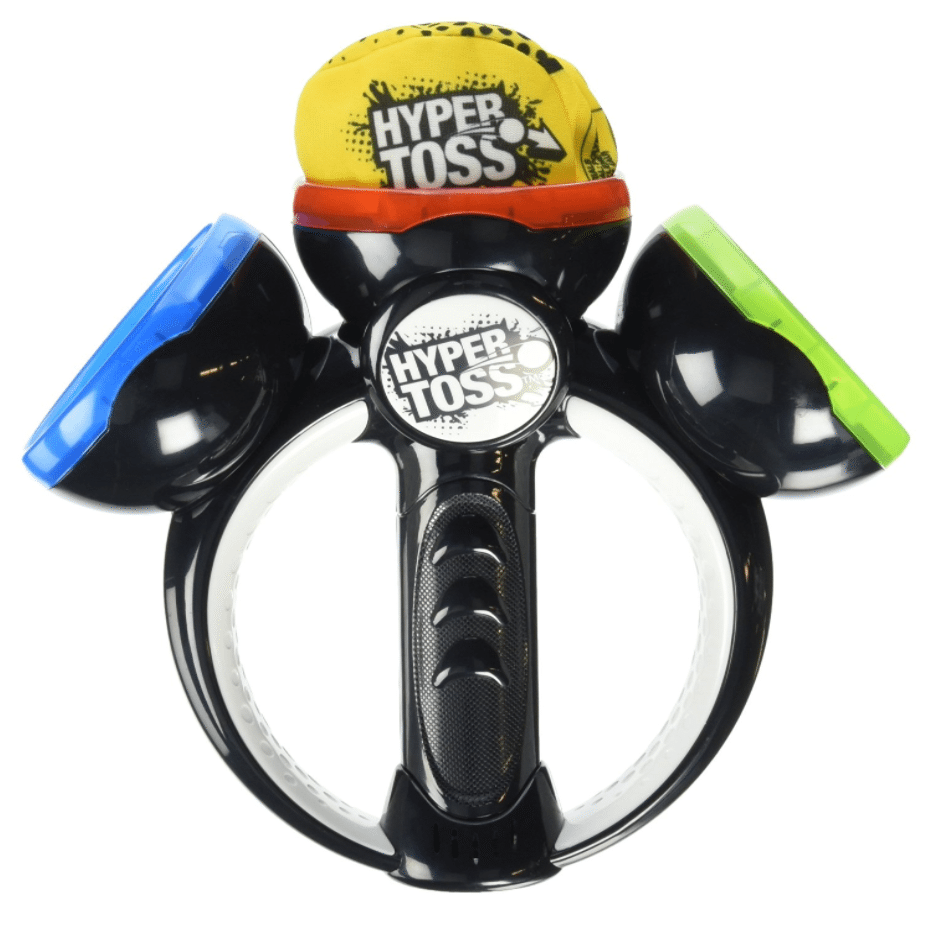 Price: $14.66 & FREE Shipping. You Save: $5.33 (27%)
Put your skills to the test with Hyper Toss. The ultimate toy for fast, fun interactive play that really gets you moving. Kids will love trying to beat their scores by catching the ball quickly in one of the three colored cups- all by following audio instructions! Hyper Toss includes 4 game modes: Hyper Toss, Memory Toss, Free Style and Super Toss!.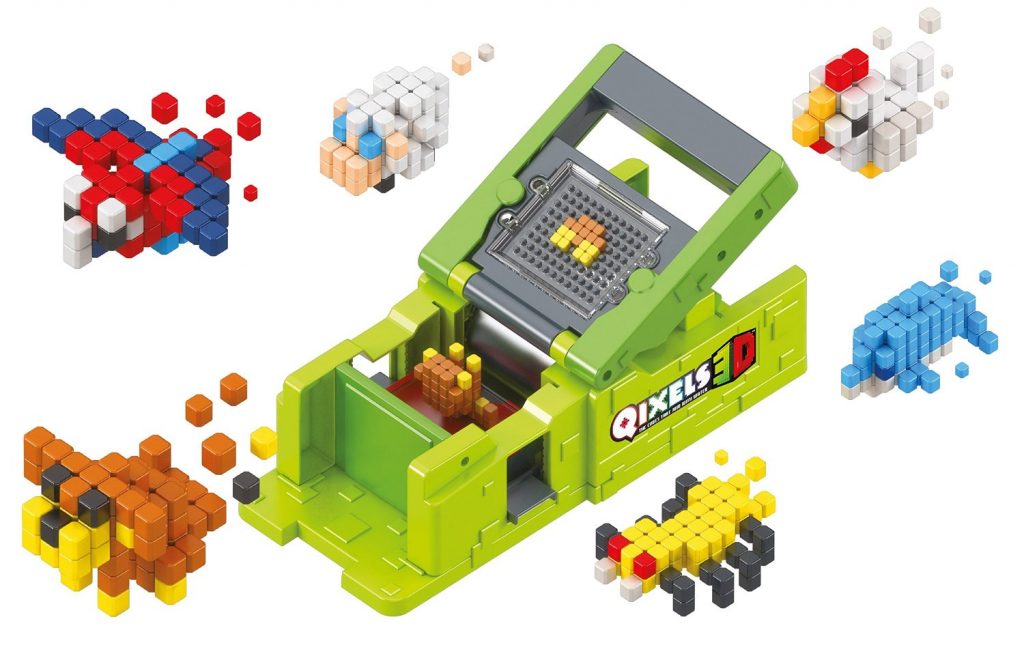 Price: $15.99 & FREE Shipping. You Save: $14.00 (47%)
The Qixels 3D Maker gives you the power to shape and create Qixels in 3D! Use the 3D Maker's unique 'layer by layer' technology to add another dimension to your creations and make them stand out from the rest. Build them up and build them out and start building a 3D Qixel World! Build up your design and brush with water and they magically stick together! When they dry, they stay and you're ready to play! There are tonnes of cool themes to choose from in the 3D range!
Get the price and more product details here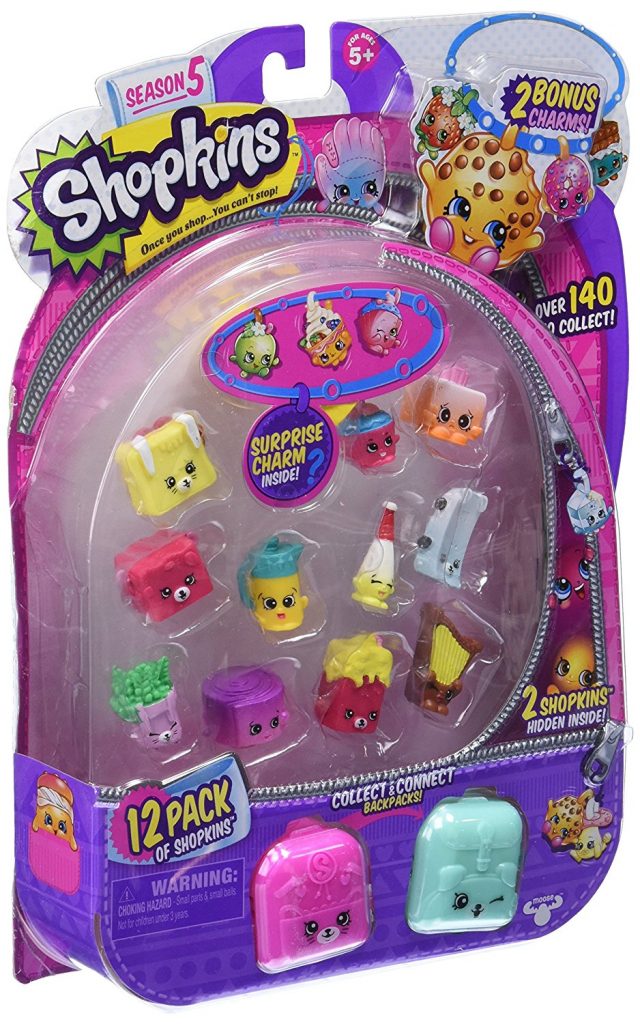 Price: $7.99 & FREE Shipping. You Save: $3.00 (27%)
Look who's arrived for Season 5! Musical Miniatures, Sporty Allsorts, Tiny Toys and more! So many new Shopkins for you to adore! Check out the Shopkins Charms you can wear on your arms! Collect and connect the Petkins Backpacks. They're super fun to hang out with! And put on a show with Shopkins that Glow! The Special Edition Electric Glow Shopkins are so Switched On! The 12 pack comes with 10 visible Shopkins and 2 Shopkins hidden inside 2 backpacks, plus 2 bonus Shopkins charms!
Price: $119.99 & FREE Shipping. You Save: $30.00 (20%)
What makes Anki OVERDRIVE the world's most intelligent battle racing system? Tech so advanced, it feels like the future.
Each Supercar is a self-aware robot, driven by powerful artificial intelligence (A.I.) and equipped with deadly strategy. Whatever track you build, they'll learn it. Wherever you drive, they'll hunt you down. The better you play, the better they become. Whether you battle A.I. opponents or friends, your tactical options are unlimited. And with continuous software updates, the gameplay always stays fresh. Customize weapons. Swap out cars. Build new tracks. It's easy to pick up, and nearly impossible to put down.
Get the price and more product details here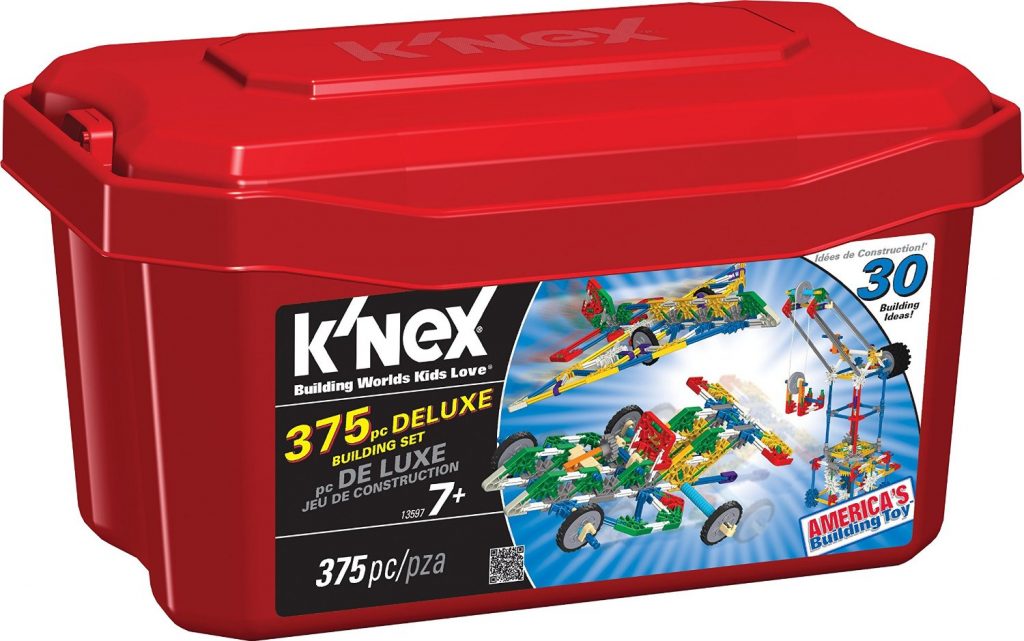 Price: $19.30 & FREE Shipping on orders over $49. Details. You Save: $7.86 (29%)
K'NEX's unique rod & connector building system inspires young builders to make anything they can imagine. This set provides hours upon hours of building and re-building fun! Includes 375 full-scale, or 'classic', K'NEX parts to build a variety of models for all skill levels. Use the easy-to-follow, color-coded building instructions to create a helicopter, truck, elephant, antique car, Ferris wheel and much more. Or design your own models! With K'NEX, the only limit is your imagination. Parts can be kept in the convenient storage tub. Perfect for builders ages 7+.
Get the price and more product details here