We Reviewed Dozens Of The Best Learning Games for 1st Grade So You Don't Have To. Here Are Our Top Picks.
Sometimes you just want to know that your first grader is getting some tangible benefits from tech. That's when you to turn to these fun learning games for young students so that they can learn invaluable life skills faster and apply them more effectively. Skills they can take with them from 1st grade to adulthood.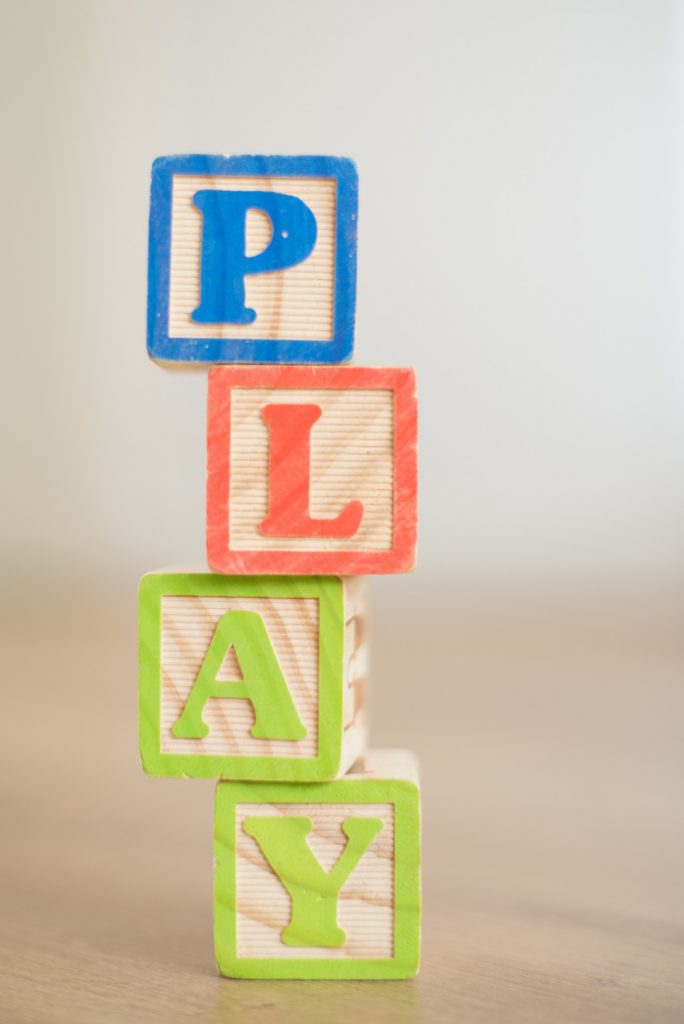 Free Learning Games for 1st Grade
Unblock Me
Kiragames Co., Ltd. – Free with in-app purchases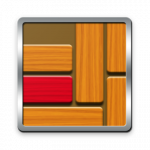 Unblock Me is a sliding puzzle game that is similar to real-world sliding games. The challenge is to slide the blocks around enough to open a path for the red block to be taken off of the board. There are over 18,000 puzzles, and users have choices about how challenging as well as whether or not to play with a timer.
In-app purchases on this game will remove the advertisements. Users can also pay for hints when the game gets challenging.
Issa's Edible Adventures
ALK Ventures, LLC – Free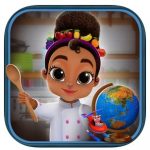 First graders can go on a geographical, cultural, and culinary adventure with Issa as she gathers ingredients for ethnic dishes from around the world. Along the way, young users will get a feel for some other cultures, how a restaurant kitchen works, and discover recipes for favorite dishes from other countries.
This app encourages lots of kinds of learning in a fun and experiential way. There's no pressure, no time limits or other stressors, just plain old-fashioned and relaxed fun.
First Grade Learning Games
RosiMosi LLC – Free with in-app purchases
This app provides 2 learning games for free and a total of 18 with the in-app purchase. Skills covered in the complete set include sequencing, beginning reading, basic math, fractions, sight words, and various science and social studies topics.
This app is included in this list because the first 2 games are completely free. The in-app purchase is completely optional (as opposed to a limited-time free trial followed by a mandatory purchase or subscription). The additional games can be unlocked for a one-time purchase of $3.99.
Guess the Code
Optime Software LLC – Free
This endless stream of puzzles will challenge children's sequencing and logic skills. The device chooses a sequence of colors and players must guess the sequence in a limited number of attempts. The game gives clues that allow users to come ever closer to the goal.
In addition to teaching kids about sequencing and code-breaking, this game will also hone traits like persistence and reasoning. The developers have included a leveling system that can be set by adult users, too.
Games for Logic & Coding
Cargo-Bot
Two Lives Left – Free
Children learn coding concepts as they teach their robot to move a crate past lots of types of obstacles. Learning about coding helps students prepare for many types of academic challenges, and is so much more than simply learning to give directions to a computer.
In our increasingly technological world, it is increasingly important to help children learn how to problem-solve, how to be persistent, how to approach challenges logically, and more. This app is a fun way to nurture these skills and build upon others.
Daisy the Dinosaur
Hopscotch Technologies – Free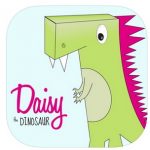 How about that – a cool coding app suitable for the very young, AND it's got dinosaurs. Hard to miss with that combination. This app allows children to animate the star dino, Daisy, and along the way, learn about basic coding concepts such as objects, sequencing, and loops. The interface is simple-just drag and drop! 
The one possible drawback with this app is that kids need to be relatively proficient readers to use it on their own. If your child is still at the emergent stage, you might want to be on standby to lend a hand now and then. Otherwise, it's a wonderful tool to get even non-techie kids interested in coding. And best of all, if your child's interest takes off, there's a whole new level of fun in the next app in the series: Hopscotch.
Move the Turtle. Learn to Code.
Next is Great – $3.99
It's been a while, but this app will take adults back to when THEY were young and learned a bit about how to code using the simple language called LOGO. In this app, a friendly turtle takes users' directions to complete complex tasks using simple steps.
Along the way, kids learn about loops, variables, conditionals, and more. In addition, they will learn about solving problems in a step-by-step fashion using persistence, creativity, and building on previous discoveries. All of these things will help them learn to code as well as helping them learn to get along in the real world.
Thinkrolls Space
Avokiddo – 99 cents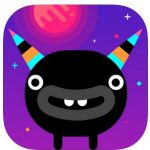 Thinkrolls Space is the latest in a series of great apps that promote logical thinking, persistence, problem-solving, and more. Players solve physics puzzles to reach a goal in each level and will need to use previous experiences to come up with new solutions at every turn.
There are at least 3 other Thinkrolls apps to explore if your young player enjoys this one. You'll want to check them all out!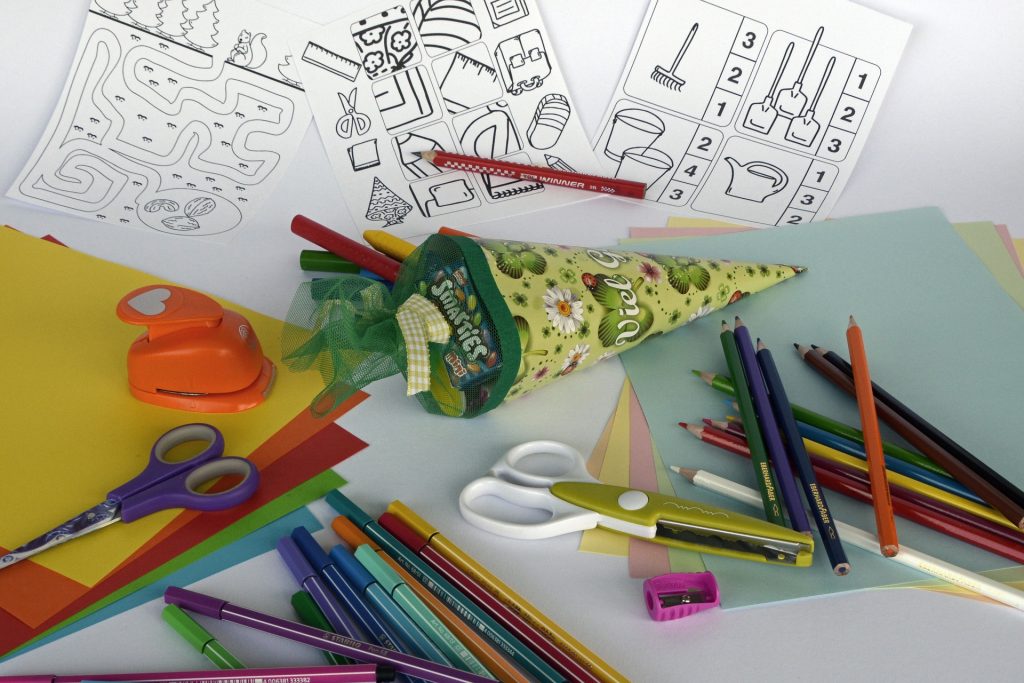 Games to Strengthen Academics
Dino 1st Grade Learning Games
Family Play ltd – Free with in-app purchases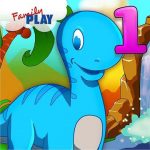 This app covers all the basics, like beginning phonics and spelling, fractions, adding, subtracting, reading, and counting to start. It covers all the bases for learning in reading, math, sorting, and more. There are 12 different games in the paid version.
Dino 1st Grade Learning Games can be downloaded for free. A few games are available for you to check out. The other games are available as in-app purchases for 99 cents each.
ABCMouse.com
Age of Learning, Inc. – Free with in-app purchases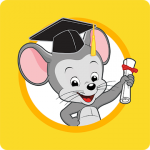 This app offers standards-based learning activities for young children in reading and math. It's a great supplement to whatever is going on in the classroom and will help children get needed additional practice across the curriculum.
ABCMouse is hugely helpful in ensuring that children are ready to hit critical educational milestones, such as kindergarten entry or being ready for grade 3 reading. Subscriptions are available for $9.99 per month or $79.99 for the year.
BrainPOP Jr. Movie of the Week
BrainPOP – Free with in-app purchases
Check out the weekly animated movies designed for young elementary kids, complete with quizzes and other educational activities! Kids will love them! They cover the entire curriculum, too, so kids will get regular doses of math, reading, science, social studies at minimum.
The app also connects with the huge BrainPOP website so there's even more to explore. After you've had a look around, there are two subscription options: the Explorer subscription for $2.99 and the Full Access Subscription for $6.99, both monthly payments.
TeachMe: 1st Grade
24×7 LLC – $1.99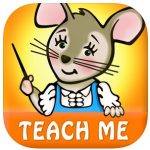 TeachMe: 1st Grade is part of a larger family of apps. This one covers sight words, addition, subtraction, and spelling, all very important core subjects in grade 1. The app features a unique motivational system where kids can earn coins when they complete educational activities. Some unique features of the app include the Virtual Aquarium and the technology to read (and correct) children's letter formation.
Teachers and parents with several children will be glad to hear that the app can keep records for up to 40 students and that it can be personalized for each user. In this way, every child gets exactly what he or she needs to move forward with learning.
Games to Build Creativity
Let's Learn How to Draw
Playtend Apps LLC – Free with in-app purchases
The interactive drawing lessons in this app are great for helping youngsters create simple sketches. Each one is broken into simple shapes and the step-by-step directions are perfect for the age group. Animations demonstrate how and where to draw. One of the unique features that put this app a cut above other drawing apps is the "assist" feature, which will correct misplaced strokes.
There are currently 4 modules available, each with a theme. The modules each have 5 lessons that increase in difficulty. If you wish to remove the ads from the app, you can do so with an in-app purchase of 99 cents.
Block Craft 3D: Building Games
Fun Games for Free – Free with in-app purchases
Kids can build out their very own world limited only by their imaginations in this cool app. They can make structures, add characters, put in animals, and essentially create their own worlds. There is always more to create and more to explore in this virtual world. Think about a younger-kid version of favorites like Minecraft.
The game is free to play, and there are lots of options for in-app purchases to enhance the game experience. Users can purchase new abilities or varying amounts of gems, which are useful in gameplay for between $2.99 and $99.99.
The DAILY MONSTER Monster Maker
DailyMonster.com – Free with in-app purchases
Inspire young artists to create their very own monsters with this app. Users can spread inkblots around with their fingers, then add eyes, noses, mouths, and other features to bring their creations to life. There are speech bubbles, clothes, and over 500 other bits and pieces to add to the monster to give it all the personality desired.
This app does allow users to share their creations on social media and to print them out. The developer's only request is that users do not sell their creations or use them to make a profit in any way. In-app purchases range from 99 cents to $1.99 for various categories of extras, like noses or arms, as well as an $11.99 option to "go premium."
Crayola Create and Play
Crayola – Free with in-app purchases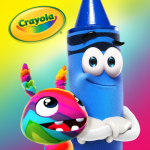 Kids can enjoy 5 different types of creative activities in this neat app. There are ways to color and to explore visual art, sure, but there is also a section where users create and care for virtual pets, a lab where kids can experiment with color, and an arcade where they can rack up a high score.
This app is free to try for 7 days and then reverts to a subscription. A single month costs $2.99 and a full year is $24.99. It inspires creativity and originality within a safe and colorful environment.
Games Just For Fun
Flow Free
Big Duck Games LLC – Free with in-app purchases
This brain game goes from relaxing and fun to challenging and frantic. There are timed and untimed modes. The goal is to connect the colors with pipes, but be careful not to let the pipes cross over or touch one another.
The app includes over 2500 free levels and a free daily puzzle. You can change the size and complexity of the board, too. In-app purchases to unlock more content or to remove ads range from 99 cents to $3.99.
Mancala
Sergey Skosyrev – Free
Mancala and other ancient games from various cultures have staying power for a reason. Usually, the gameplay is simple to pick up, which means your first grader can learn the rules, and the games are exciting and interesting enough that people of all ages enjoy playing. The games teach logic, problem-solving and other critical school-success skills, so give them a try!
This particular game is free and boasts several variations in graphics, built-in hint system, and more. Check it out!
Checkers
Optime Software – Free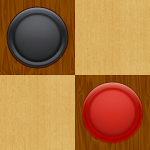 Checkers, another classic game, is practically a life skill. Nearly everyone knows how to play checkers, and it's high time your child learns, too. Like most classic games, the rules are very simple, and the strategy can become exceedingly complex. Best of all, though, if your child can play checkers, he or she can find a game and an opponent nearly anywhere.
The free version of the app supports solitary play or play against a nearby opponent. You can change the difficulty level for a single player, and the game has a mode with a save option when your child needs to put the phone or tablet away.
Minion Rush
Gameloft – Free with in-app purchases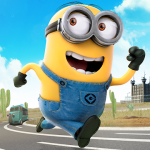 First graders will love this running Minion game! It has all the ingredients to become a hands-down favorite: running adventures and missions, collectible cards, unlockable characters, rooms filled with challenges, and more.
If your first grader is dying to play video games as the big kids do, this app has it all. And Minions are so wildly popular that who knows? Even the big kids might join your first grader in the fun.