We Reviewed Dozens Of The Best Science Apps for 1st Grade So You Don't Have To. Here Are Our Top Picks.
Science takes many forms but in all of its guises, it teaches children problem-solving, scientific process, logical thinking, and reasoning. It also nurtures curiosity, wonder, and respect for the world around us. With the technology we have today, your children can be up and running with their very own experiments by accessing YouTube and utilizing apps!
Check out some of these great apps that make up one of our best-of lists! You'll find hands-on experiments (real and simulated), virtual tours of inaccessible things and places, and much more.
Physics, Chemistry, & How the World Works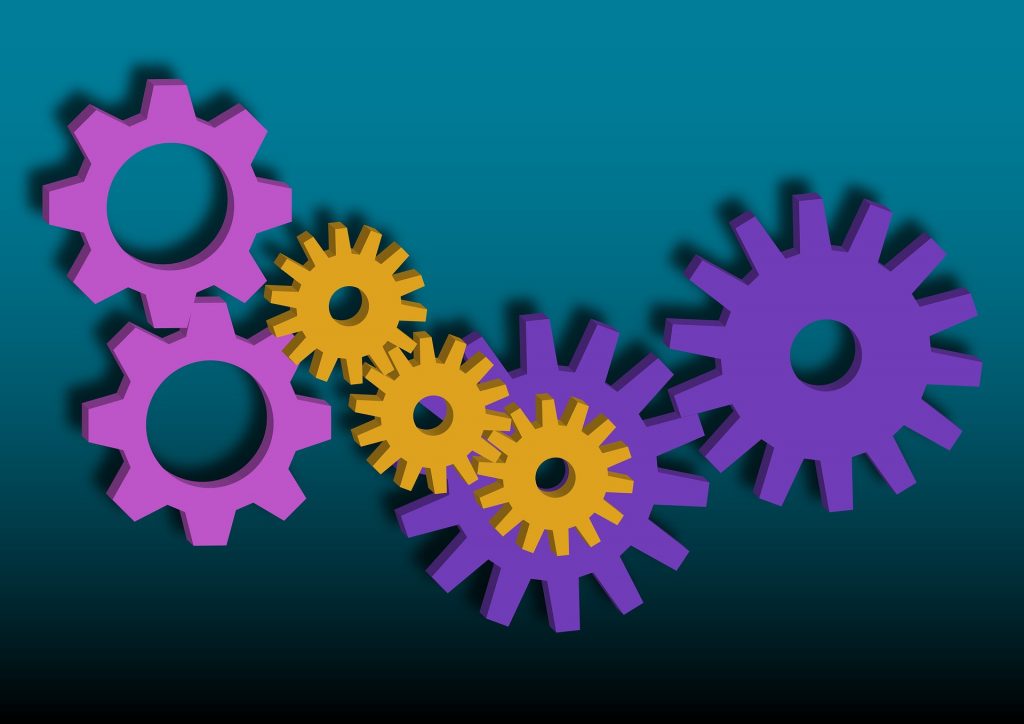 Bobo Explores Light
Game College, LLC – $4.99
This collection of light-related topics, experiments, and tools is like visiting a museum in your own home. Kids can learn about subjects such as bioluminescence, lasers, and more. The app includes 21 topics, hands-on and virtual activities, and high-quality videos and animations to aid understanding.
The vast majority of user ratings are five-star, and with good reason. Not only is the app educational and engaging, but it's also very child safe. You can rest assured that your child won't be able to access online content without your assistance.
Toca Labs: Elements
Toca Boca AB – $3.99
Introduce very young children to concepts about elements by letting them play in the Toca Lab. All 118 elements from the periodic table are represented, and kids can experiment with them in several ways to learn about their properties. Try heating them up, cooling them down, or even spinning them around in a virtual centrifuge. Each element has its own unique characteristics (and personality!) in this fanciful introduction to the wonders of chemistry.
This app is perfect for children just beginning to explore the idea of elements and properties. Developers hope that it will inspire kids and excite them enough to go on to do real science exploration as they get older.
Thinkrolls 2
AVOKIDDO – $3.99
The kids will be positive they are simply solving puzzles as they work through this engaging set of 270 activities, but you and I know they are also learning about many properties of physics. Chapters include expansion and contraction, sink and float, acceleration, gravity, and aerodynamics, to name a few. Each puzzle is a maze that has obstacles between the adorable Thinkrolls character and its goal, and it's up to your child to figure out how to overcome each one.
The levels are divided evenly into "easy" and "challenging," with the breaking point right around grade 1. That means that no matter what stage of development your child is in, there's content in here that he or she will enjoy without frustration. The app can manage up to six player profiles. It's also COPPA compliant, which means you can rest assured that it's child-safe with no surprise advertisements or links.
Coaster Physics
Ziconic – $1.99
Does your youngster dream of being tall enough to ride the "big kids rides" at the amusement park? This app may satisfy some of that need. Kids explore the physics of acceleration, motion, and speed by creating their own unique coaster tracks and trying them out virtually.
This app has an added feature of being "3-D" using common 3-D glasses used for films and the like. It's child-safe and can be played without an active connection to the internet.
Ecology, Plants, Animals, & Nature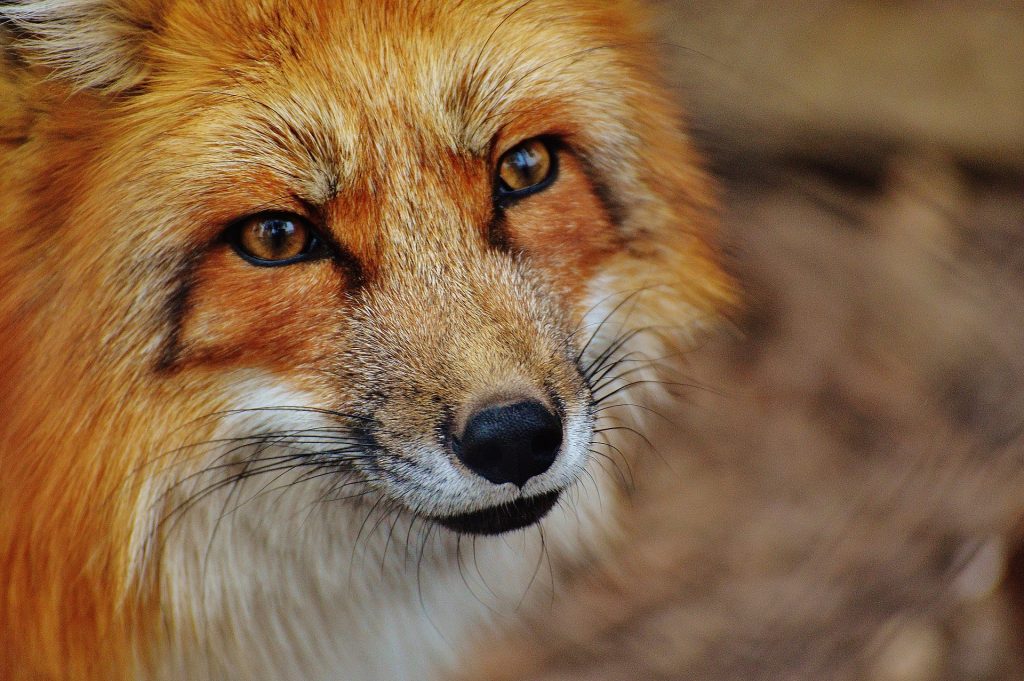 Meet the Insects: Forest Edition
NCSOFT – $4.99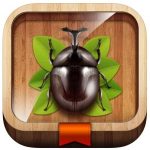 What young child doesn't love bugs? Especially the kind that come to life when you tap them on the screen. Kids get to watch close up videos with narration as they learn about bugs in the forest. Each video is fully narrated so children don't have to struggle with reading.
The app also includes a fun activity to test knowledge. There's no time like the present to learn about these fascinating creatures.
MarcoPolo Ocean
MarcoPolo Learning, Inc. – Free with in-app purchases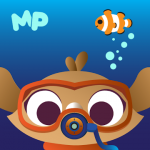 This app is perfect for young learners – it supports learning about ocean creatures and concepts while strengthening ocean vocabulary. Six different activities and a free play option await your young oceanographer.
Kids will get to build and operate a virtual submarine, discover coral reefs and octopuses, and perform all kinds of experiments to learn about animal habitats and interactions.
The Human Body by TinyBop
TinyBop, Inc., – $3.99 iOS/ Free with in-app purchases Android
The Human Body will introduce young scientists to the wonders of the human body with an interactive model complete with sound effects. And because of the age group, expect loads of giggles along the way. What first grader can keep a straight face when hearing gurgles and squeaks from the digestive system?
8 basic human systems are included with the basic app, including circulatory, skeletal, respiratory, and digestive systems. Other systems, such as the urogenital system and the immune system, are available for ninety-nine cents each as in-app purchases.
Happy Little Farmer
GiggleUp Kids Apps and Educational Toys Pty Ltd – $2.99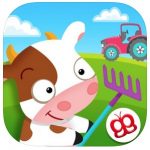 Teach your young child about what it takes to grow food on the farm by engaging with 15 exciting activities for working together. From planting to caring for crops, from protecting plants from pests to timing the harvest, kids can learn first hand about how farmers get the job done. Choose from 12 different crops and enjoy favorite classic children's tunes in the background.
Parents can rest easy – this app is very child-safe. There are no in-app purchases or outside advertisements, just good, wholesome down-on-the-farm fun. Kids can simulate everything from clearing land to raking to planting to harvesting.
ZooMoo
ZooMoo Networks – Free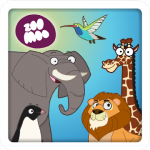 Kids will learn about animals, habitats, feeding habits, and much more in this fun app. The gamified interface gets kids working to help the main character who is lost on ZooMoo Island. Along the way, they can collect 160 different animals, learn about animal babies, discover which are endangered, and watch videos to explore various species.
ZooMoo is a great game on its own, but there are additional resources for parents and teachers on the website and on the ZooMoo Channel. Be sure to check them out and let them augment the fun and learning.
Astronomy, Stars, & Outer Space
Stellarium Mobile Sky Map
Noctua Software – $3.49 Android/ $2.99 iOS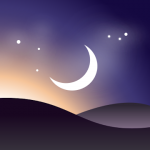 Point your phone's camera to the sky and you'll be treated to a stellar quality planetarium experience. Stellarium can help users identify stars and planets, provide illustrations of constellations from many cultures, and show realistic representations of galaxies and nebulae.
The map is available on both Android and iOS platforms. It is zoomable and a fabulous resource for stargazers no matter what their age.
Solar Family: Planets for Kids
Dweek Studios – $4.99 iOS/ Free with in-app purchases on Android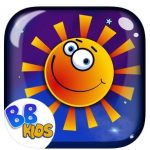 Now you can "gamify" study of the solar system in a way that will excite first graders. This app is an interactive story and game that teaches facts about the planets along the way. Kids can complete challenges, play mini-games, and more.
This app is based on the book "Comet Meets The Solar Family." Kids will learn as they play, and should really enjoy this engaging app.
My Spacecraft- Rocket Science for Kids
Urbn; pockets – $2.99
There's no reading required to play this game. Kids will take on 20 challenges in outer space. The app is designed to teach coding concepts as well as space ideas, and kids will find answers to some of the most pressing questions like "How old is the universe?" and "What do astronauts eat and how do they sleep?"
This kid-friendly app rewards and encourages curiosity and exploration. There are no rules and no expectations, just great information in an accessible format. Have fun!
What's in Space?
Learny Land – $2.99
There's something for everyone in this simple and easy-to-use app. Find out about the moon, the planets, the International Space Station and much more by enjoying the interactive activities and playing games.
Games include building a space rocket, dressing an astronaut, learning the names of the planets, and more. The app is perfect for pre-readers and children just beginning to read because it is completely narrated.
Solar Walk and Planet Explorer
Vito Technology, Inc. – $4.99 with in-app purchases
Remember how fascinating it was when your young self first saw one of the 3D models of the solar system? The little balls represented the planets, and you could see their color and relative size and your imagination went wild. Give that experience to your children today with this interactive app. It's like visiting a museum anytime you wish! Solar Walk and Planet Explorer will not only show every planet in its proper place and distance, but also all of the other wonders of our solar system, like moons, asteroids, comets, and more. Just jump in your imaginary spaceship, and take advantage of the information in this app.
In-app purchases can unlock gorgeous video explanations of many processes and phenomena around the solar system. The available library includes videos about the tides, the phases of the moon, and much more. The full app with all of the videos is available for $7.99. Individual videos are also available for purchase.
Starlight – Explore the Stars
Gyrocade – 99c on iOS/ Free with in-app purchases on Google Play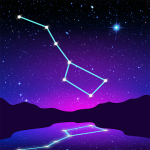 Through the magic of augmented reality, your iOS device can become a virtual planetarium. Load this app and point your device's camera to the sky and you'll be able to see a detailed map of the heavens. Tap any object, and get loads more information. You can see constellations, planets, and more, as well as track planet movements, the phases of the moon, and so forth.
The cool part is that this app works even during the daytime! Imagine seeing what's going on in the sky at high noon. It's a view not many of us have had, but it will help your young explorer understand the nature of the stars and sun as well as the relationship.
DIY Real-World & Virtual Experiments
Classify It!
American Association for the Advancement of Science – Free
Play through over 30 levels in this fast-paced classification game. Figure out how animals and plants are similar and how they can be grouped to earn rewards as well as to unlock more information and tidbits about each one.
There are three levels of difficulty, and the app supports records for multiple players. This means it can satisfy all of the kids in your family and help all of them learn. The interface is simple enough for youngsters and the game is complex and varied enough to keep older students engaged.
DIY Sun Science
The Lawrence Hall of Science – Free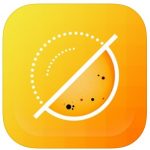 Learn all about the sun with the tools in this app. It encourages real-world exploration with family/classroom-friendly experiments and activities that can be completed using readily-available and inexpensive supplies. Users can also check in to NASA's SDO satellite to observe the sun in real-time on the live video feed. There is also a collection of still photographs and videos explaining various features of the sun.
This app is completely free, which is a real blessing! Big thank you's to the University of California, Berkley for this great addition to science fun for budding astronomers.
Piiig Labs: Science Experiments for Kids
Piiig Labs – $2.99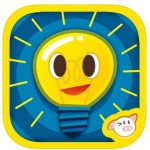 Now kids can experiment with common household chemical reactions on their own and without the mess! These experiments are all of the classic kitchen experiments, like mixing baking soda and vinegar, only in a safe, virtual environment. Kids won't run out of ingredients or mess up the kitchen while they concoct and mix things up to their hearts' content. The experiments and activities run the gamut, including setting up a circuit that lights a bulb, building a radio that really tunes to 5 stations, using a microscope to magnify common household items, and more.
Of course, it's no substitute for really experimenting with real supplies, but this app could keep your young scientists busy and satisfied during those times when you'd really rather not have vinegar and baking soda bubbling all over your kitchen.
Science Lab for Kids
Juan B and Juan H Android Development – Free
Here is a large collection of simple science experiment ideas that are perfect for kids to do at home under supervision. They use common household ingredients, so chances are good that you won't need to buy much if anything. It's a great way to get kids intrigued about science and get them away from their devices and interacting with the real world.
If you are looking for a list of experiments to try in your kitchen or around your house, then this might be the app for you. One user did comment that it needs more how-to pictures, but most have been pleased with the directions. The experiments aren't flashy, but they are engaging.