The 5 Amazing Travel Food For Babies
When it comes to travel food for babies, parents understand how important it is for them to prepare something that is both nutritious and delicious. Unfortunately, it can be very difficult for moms and dads to prepare food for the baby especially when it comes to long travels.
It can be difficult for parents to prepare the food simply because they have to go through great lengths to make sure that the food is palatable. Aside from that, the food should also be nutritious enough to meet the baby's daily needs, and it should also be fresh or properly stored.​
This article focuses mainly on giving parents unique ideas that they can try when it comes to preparing travel food for their little ones. I want to help moms and dads to discover how easy it can be to prepare a wide array of foods for their babies through these tips.​
1. Dried Foods For Long Travels​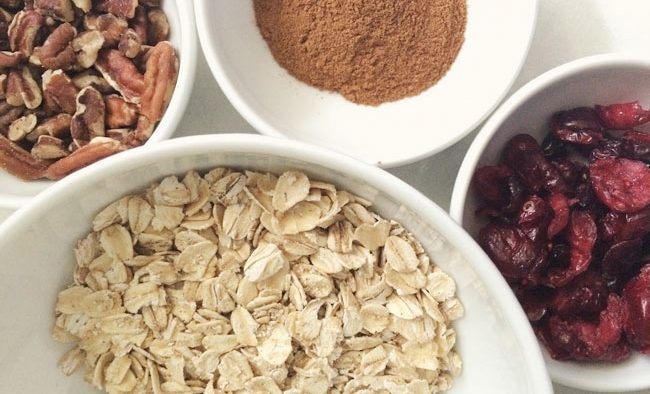 Dried foods are perfect for long travels simply because they do not spoil easily. Dried foods like cereal scan be easily stored in small plastic containers and the parents can easily prepare it within a few minutes so that the baby can have the sustenance that he or she needs.​
Aside from cereals, you can also bring dried fruits for your baby. Dried fruits can provide your baby with a lot of benefits simply because these food items contain a lot of vitamins and minerals especially when they have been dried properly. Cereals and dried fruits can also provide your baby with a lot of fiber.​
You can even pack something as light as high fiber biscuits or crackers. This can help your baby avoid constipation and it can also help support your baby's digestive system. Parents however, should make sure that the dried fruits have been finely chopped so that the baby will not choke on it.​
2. Homemade Food​
By far, the most recommended way for parents to provide food for their babies during travel is to make homemade baby food. Homemade baby food is the most nutritious simply because it is made from fresh ingredients without the addition of preservatives. You can even make boiled eggs at home.​
Homemade food should be focused on nutrition and on making sure that that the food will not spoil.This is why it is very important for parents to use heat in the preparation of homemade baby food.Parents can make apple sauce, mashed potatoes, and even jams and jellies for their babies ahead of time.​
For short travels, there is actually no need for parents to do pressure canning methods. You just have to make sure that the food is properly preserved or stored in sterile plastic containers and that it is allowed to cool properly before putting the lid to avoid moisture and spoilage.​
3. Preserved Food For Storage And For Unexpected Travels​
As one of the best travel food for babies, parents can provide their children with something nutritious and delicious through preserved food. There are products like Gerber and Earth Organics baby food which are readily available in the market. These are ready to eat and ideal for travel.​
Although you can make your own canned food for your baby, there are health agencies that do not recommend this so that you can avoid food poisoning. Botulism is a major concern when it comes to home canning, this is why parents should never do it unless they know how to can food properly.​
When travelling, parents can grab a few jars of commercial or homemade baby food from the pantry so that the baby can have something to eat for the journey ahead. This allows the parents to focus more onthe travel itself rather than spending a lot of time for food preparations for the baby.​
4. Frozen Treats For Short Travels
Who says babies can't have a cold, nutritious treat while he or she is on the go? Parents can actually prepare frozen food cubes for their little ones. Moms and dads can prepare baby foods made from fruits and vegetables and freeze them overnight in order to make frozen food cubes or popsicles the next day.​
You can also use pre-made baby food in order to make frozen treats for your baby. You can buy ones that are in jars, or make the ones that are in powder form ahead of time so that you will be able to freeze them properly for your baby's enjoyment.​
When it comes to preparing frozen food for babies, you need to take note that the food cubes should taste good frozen or thawed. Also, if the baby is too young, he or she might not be able to properly consume food that is frozen solid. This is why you might want to aim for something slightly thawed.​
Frozen food cubes are ideal only for short travels as you will have to bring a cooler with you on your journey. Parents however, should not worry about the food thawing over time, this is because there are parents who intentionally let the baby food thaw so that the baby can easily eat his or her chilled food.​
5. Food On The Go!​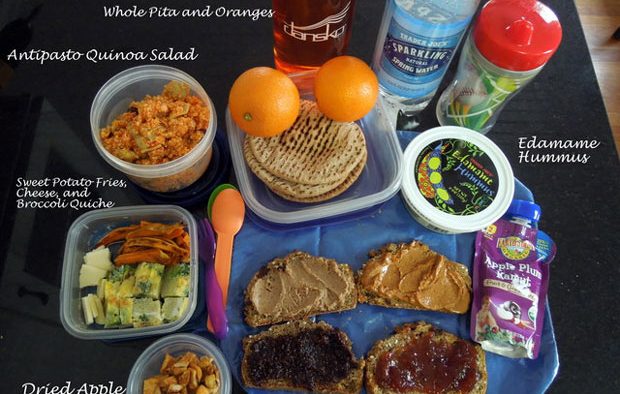 Parents who are very familiar with the travel route and destination can actually opt to prepare baby's food on the go. There is actually no need for you to prepare food ahead of time for as long as you know where you are going and for as long as you are sure that you can easily find food along the way.
​You can just bring food preparation utensils with you like plastic containers, forks, and even a food processor so you can make baby food that is very fresh. You can buy fresh fruits like ripe avocados and bananas in one of your stops, so you can mash it for your baby to eat while travelling.
What you need to consider however, is the fact that your baby has to eat on time. This is why you can only choose this option if you are absolutely sure that you can pass through farmer's markets, or grocery stores as you go from point A to point B.
Buying food on the go should be your last option. You should only do this when you need to travel with your baby unexpectedly. You can choose to buy fresh fruits along the way, and you can even buy meats and vegetables if you have cooking tools with you or if you know you can use them upon arrival.​
Otherwise, you will have to stick with ready to eat products that you can buy at the store.
Conclusion
Babies love to go on adventures too! This is why they should never be a hindrance when it comes toyour travel plans. Even though you will have to do a bit more planning especially when it comes to their food, you can actually make it a fun and enjoyable process with the help of these amazing ideas.
This list is very important simply because parents need to know that they do not have to worry when it comes to food preparation for their baby during their travels. There are a lot of options to choose from,and there are so many ways for you to give your baby a healthy and delicious meal while you travel.​