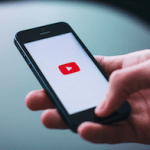 Poor cellular or Wi-Fi connections and Apple Store issues can cause downloads from the App Store to stall, where they'll live in limbo forever on your iPhone until you manually get rid of them. Here's the step-by-step process to do just that.
What does a "stuck" app look like
If you've tried downloading an app and it stays shaded-looking and cannot be opened, it's likely "stuck." Apps that have been paused during the download process look like the image above. As you can see, they appear almost grayed out.
The quick fix
Thankfully, apps that pause mid-download are pretty rare, and the problem is also easy to fix.
Step one: Restart your iPhone
Your app is currently paused and there is no way to manually undo that, aside from restarting your iPhone. To do this, press and hold the Home button (the round button at the bottom of your iPhone) and the power button (located on the side of your device) until you see the Apple logo. Your phone should automatically restart after a moment or so.
Step two: Press and hold the app icon in question
Don't tap the the icon like you were trying to open it, but hold your finger on the app until you see an animated, shaking X appear in the upper-left corner of the app.
Step three: Tap the X
Tap on the X at the corner of your app and the app will delete itself.
Step four: Download the app again
If you're still interested in installing the app you just deleted, go back to the App Store and download it again.
Tip: If you find that you cannot delete the problem app, try restarting your device again by simultaneously holding the Home and power buttons. This quick fix also works on the iPod and iPad.