We Reviewed Dozens Of The Best Free Apps Young Boys Will Love So You Don't Have To. Here Are Our Top Picks.
If you have young boys in your household, then you know that they have a style all their own. There are probably more cars and construction toys in your household collection, and you likely hear a lot more "zoom, zoom" and "vroom, vroom" sound effects.
If you can't beat 'em,  you might as well join 'em. Here's a great list of free apps that boys from preschool through early elementary grades will absolutely love!
Racing & Driving Apps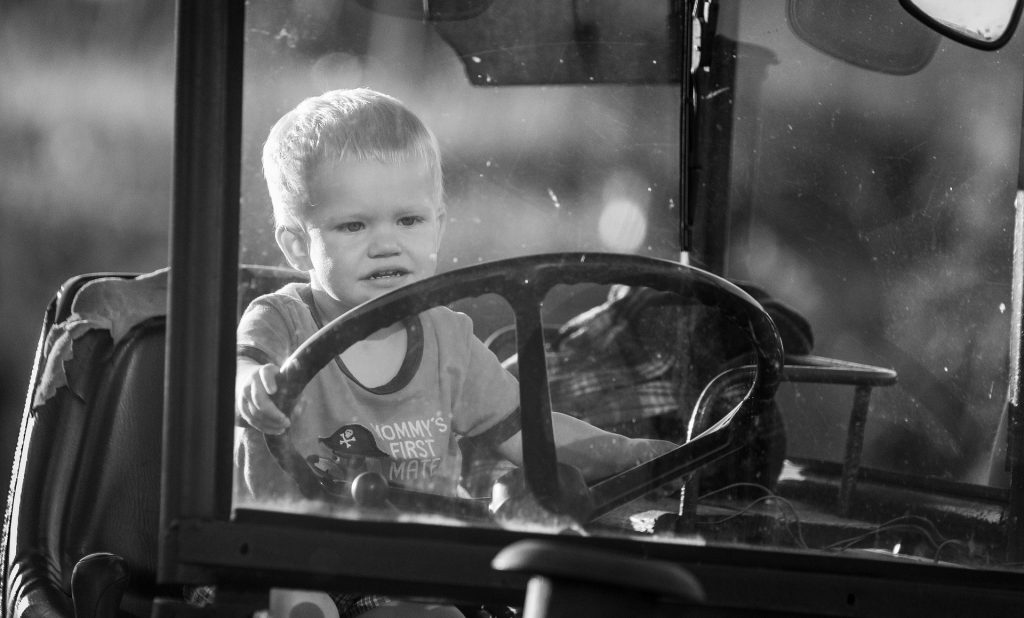 Kids Car Racers
iOS App Store / Google Play Store
With controls designed to be intuitive for kids as young as 18 months, this app will get your little guy racing like the big kids. Racers can go for speed or they can "bump" other cars and obstacles, which can be fun in and of itself. With 18 car types and 5 environments, there's no shortage of fun.
Slightly older guys will enjoy the point system and work to grab that high score. This game has something for every racer, and it will entertain the young men for hours. It does serve advertisements, so parents may wish to preview.
Kids Racing Islands, Race for Kids
Race karts using the device as the steering wheel. Guys will have a great time tearing around the island in toy cars. Best of all, there are realistic crash sounds, skid marks, and tire smoke-all the things that make racing worthwhile!
As you race, you can earn coins to use for improving your ride. This will make it even more satisfying to cross the finish line in record time. The app is free to download, and in-app purchases cost $2.49 each.
Beach Buggy Racing
iOS App Store / Google Play Store
Options are the name of the game in this off-road kart-racing app. Customize the cars, and roll off in anything from a monster truck to a lunar rover. The game offers 25 power-ups and 15 different tracks with a whole range of obstacles, including dinosaurs and lava.
The app has options to modify the way you control the cars, too, making it ideal for young men who need to tilt the entire device or use a touchscreen. The game is free with in-app purchases options ranging from $1.99 to $19.99. The purchases are mostly for game coins or gems.
Car Game for Kids and Toddler
iOS App Store / Google Play Store
Kids will love decorating their high-speed cars with special paint and stickers, then driving from one destination to the next. It's engaging and fun, and suitable for children from 12 months upward. There are dozens of vehicle types to choose (some via in-app purchase), so kids will not get bored. They can also wash their car and choose its wheels.
This app is free to download, and includes some in-app purchase options. You can purchase more groups of cars for $2.99 each, or unlock them all for $9.99.
Dinosaur & Monster Apps
Dinosaur Games – Jurassic Dino Simulator for Kids
Preschool boys and up will enjoy these 12 mini-games themed around dinosaurs. All are adaptive, meaning that they will adjust the level of difficulty to your guy's abilities so things don't get too frustrating.
Kids can play a memory game, excavate dinosaur fossils, bring a baby pterodactyl to life and more as they play. There's even a whack-a-mole-like game where you get to bop dinos! What could be more fun than that? The app is free, but you'll need to unlock some of the games for $2.99.
Kids Dinosaur Puzzle Games: Toddlers Free Puzzles
Little boys will adore this collection of dinosaur jigsaw puzzles designed just for them! The simple shape puzzles will promote logical thinking and matching skills. The dinosaurs will capture the imagination!
This app features brightly-colored and simply-drawn dinosaur pictures. There are even sound effects that will tickle your boy to pieces. The app is free and recommended for children ages 2 to 4.
Highlights Monster Day
iOS App Store / Google Play Store
These monsters aren't so very monstrous – they will help your young guy develop kindness, compassion, and several other positive traits. The app also builds skills with daily routines, self-confidence, and many other important things.
Help the monsters through the school day, a visit to a farm, and more. The familiar environments will only add to the fun. The app is free to download and includes in-app purchase options. Unlock both the museum and the farm for $3.99.
More Fun for Boys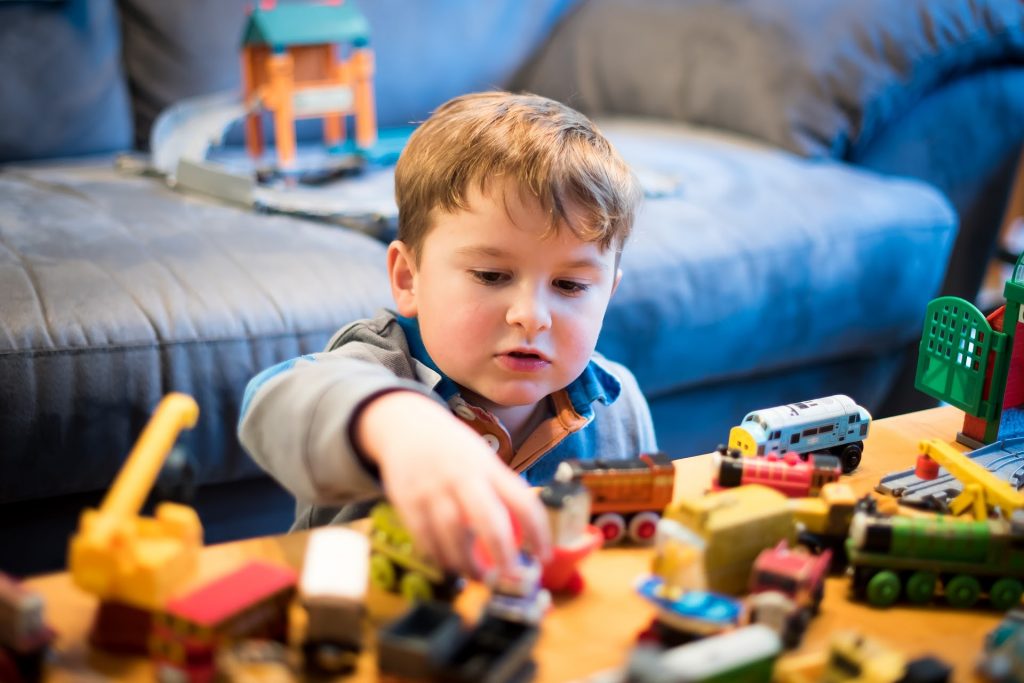 Lego Duplo Train
Build the tracks and bridges, load the cargo, and drive the train in this hands-on app from Lego Systems. Your young man will love this virtual train set that mimics the Duplo First Train. Preschoolers will develop thinking and planning skills as they navigate the train around obstacles and work their way around the virtual world.
It's also great for helping young minds grasp shapes, colors, and other important concepts. The app is free, so enjoy!
Transformers Rescue Bots: Hero
iOS App Store / Google Play Store
Young guys will love taking each of 4 rescue bots on five missions through fires and floods. Everyone loves to be a hero! The app encourages teamwork and other positive values.
Transformers Rescue Bots: Hero is free to download. There is an assortment of packs to buy for $6.99 each, or you can unlock everything at once for $13.99. This app will appeal to the imaginative guys as they save the day again and again, just like the Transformers in the movies and on TV. And what kid doesn't love Transformers??
Trucks – By Duck Duck Moose
iOS App Store / Google Play Store
Do all the big-boy things with the trucks in this app-take them to the car wash, put on a parade, use the big machines like dump trucks, and take out the garbage. The app is designed for little fingers, with intuitive, colorful controls.
Each of the games teaches some important concepts, too. Kids will do sorting, sequencing, and problem-solving, to name a few. The app is completely free to download, and the developers are well-known experts in making high quality apps for young children.
The Cat in the Hat Builds That
iOS App Store / Google Play Store
Introduce your inquisitive boy to engineering concepts in this great app from PBS Kids! Build bridges, explore friction, and much, much more in this free app that's designed to push limits of curiosity.
Young engineers also earn rewards to decorate their tree houses. There are mini-games to unlock, too. Budding engineers will find tons of fun with this app that offers hours of constructive play. This app is free from PBS Kids.
Sonic Dash
iOS App Store / Google Play Store
Sonic is a favorite character for obvious reasons-what's not to love about the hedgehog who goes full bore all the time? I'm not sure I've ever seen Sonic walk anywhere. This game has all of the appeal of the classic video game series, in a format that most preschoolers and up can manage. Collect the rings, go for the power ups, and more.
The app is free and offers in-app purchases ranging from ninety-nine cents to $29.99.