There are so many amazing facts and facets of the human body, we thought it might be nice to compile a list of interesting and insightful human anatomy apps for kids. The apps below will help children better understand what an amazing gift the human body really is covering everything from body systems and structure to form and function. Informative and fun, there is something for everyone!
Some apps contain content that may not be appropriate for all children.
Fun and Games Apps for Younger Kids
Skeleton Dance by Busy Brain Media
Roberta Da Re / $0.99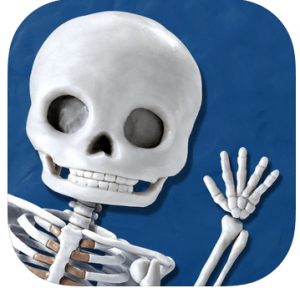 Skeleton Dance is a great app to help the very young learn more about the framework for the body-the skeleton. Little ones can learn names of bones and groups of bones, find out a bit about their functions, and see how the bones move.
The game starts with a blank skeleton, and players are challenged to add bones and learn fun facts. As each bone is put into place, the skeleton does a bit of a dance, which young children will find quite engaging.
Benny Bones
Lizz Campbell / $1.99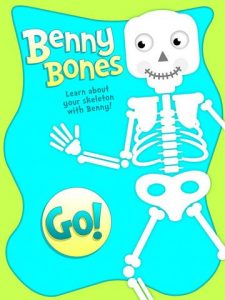 Here's an app that will help young learners learn the names and placements of the human skeleton bones. The app features three levels of difficulty, so start out simple and add complexity as you go.
Benny Bones offers animations, sound effects, and more to engage young learners. Kids will be able to learn about the names of bones in the human skeleton in an interactive fashion.
Parts of the Body for Kids
Mashal Abdullah / Ninety-nine cents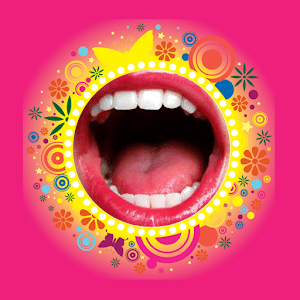 Toddlers and preschoolers can begin to learn the names of body parts with this fun little app. The app includes great graphics that fully utilize iOS's capabilities and also has quizzes and interactive elements.
Best of all, parents will find that this app is flexible and can be used on all of your devices. So kids can play on the tablet at home, then play on the phone when out and about.
Toca Doctor HD
Toca Boca AB / $2.99
Introduce young children to the medical professions and help them learn about the human body at the same time! The app includes many activities, including 21 minigames, that kids can enjoy at different ages and stages.
The app encourages free play within the realm of anatomy, which is often the best way for young children to learn. Games always continue as long as the kids want, and there is absolutely no way to get "stuck." Everyone will have an outstanding experience.
Anatomy Ebooks
The Visible Body Series
Visible Body Series / Prices from $9.99 – $19.99 (bundles available)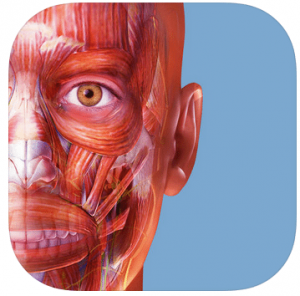 The Visible Body series is a group of ebooks that function as an atlas of anatomy suitable for students and even medical professionals. Titles include the Human Anatomy Atlas, Brain and Nervous System Anatomy, Skeleton Premium and more.
This detailed and extremely graphic series of ebooks make great study guides for high school and college students. They are definitely worth a look for anyone considering a medical career or related areas, as well as users who are very interested in anatomy.
Learning About Anatomy
The Human Body by Tinybop
Tinybop, Inc. / $3.99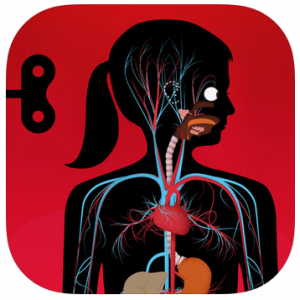 This app will help kids explore the systems and parts of the human body with interactive pictures and videos. The young scientists can even introduce stimuli onto the digital body and see how the various systems react.
The Human Body is a great way for kids to explore their interest in anatomy just because they are interested. It's also a fun supplement to classwork in science, biology, and health class.
Build a Body: Biology Systems
InViVo Communications, Inc. / Free with in-app purchases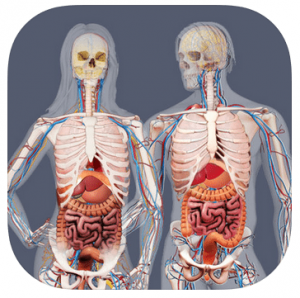 Get a little competitive with this game app that lets players use parts to build cells and systems from humans and other types of life. The game developers describe it as "gutsy," and that's no understatement!
This game is great, especially for biology students and health students. It offers a nice game-like touch that many students will find quite engaging.
My Body – Anatomy for Kids
urbn ; pockets / $1.99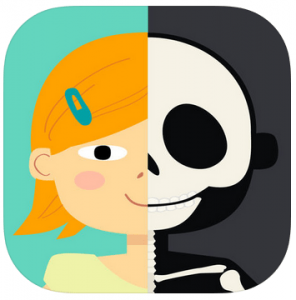 Here's a great and informative anatomy app that is wonderful for even younger children. Let them explore and satisfy their curiosity without fear in this child-friendly app. The app does not require reading, and the narration is done with children's voices.
This app is great to help children to get answers to common questions such as "Why do we need skin?" and "How do we see?" Developers took special pains to help bridge the gap between school science class, educational standards, and real-world interests.
Powers of Minus 10
Dynamoid Apps / $1.99
Learn basic concepts about human biology and biochemistry with this app. Students can use the zoom mechanism to discover structures and interconnections. It's designed to help them learn concepts about biology and genetics in a visual and hands-on way.
Teachers and parents will find that this app is a great supplement to middle and high school human sciences classes. Learn about mitosis, genetics and more with great visuals and mini-games.
The Miracle of Life
Imaxina Novas Tecnoloxias SL / $3.99
The Miracle of Life offers clear and animated explanations of the human life cycle, including conception, gestation, birth, and more. Games, animated clips, and more will engage users as they learn about human reproduction.
This app is designed for use by teens and adults, but it has features that will make it extraordinarily helpful for special needs students, too. It's available in both English and Spanish and has intuitive controls.
Check out our review of Motion Body, too.