inCharge is an app that's different from those that I usually review on the site because the purpose of inCharge is to help you NOT use your iPhone. The tagline for the app reads: "Do you or your loved ones spend too much time using their smartphone instead of sharing time with the people who you really care about? Take charge of your time with inCharge and use your time wisely." Okay!
Here's how it works. inCharge has you set up a timer for how long you want to stay off your device. The session length can vary from five minutes up to twenty-three hours. As long as that timer runs inCharge will remain open and no other apps can appear on the screen. Not to worry though, if you do have to use your phone before the timer is up it's possible to shut down the app. However, you'll receive friendly reminder notifications that you didn't quite make your goal. The frequency of these reminders can be adjusted. You can also set up a "grace period without notifications" if you take a phone call. inCharge tracks the timers and records the sessions you stay off your phone. The data is available in graph form so you can see how well (or not) you're doing. There is also a calendar view that will display the session information.
inCharge describes itself as "the ultimate productivity app" and I can understand the thought behind that statement. I definitely need time for relaxing but there have been times when I've spent too long playing a word game or browsing Facebook on my iPhone. That was time I could have spent on something productive around the house. Having a way to lock down my phone would help me help myself resist the temptation to idle away time I don't really have to begin with.
I've been given two promo codes to give away for inCharge. Leave a comment below if you'd like a chance to win a code. JoDee will be drawing the winners on the 24th.
Price when Reviewed: $.99
inCharge Lite is also available in iTunes
Requirements: Compatible with iPhone, iPod touch, and iPad.Requires iOS 4.0 or later.
Seller: Enddiction Ltd.
Disclosure: I received a free copy of this app for review purposes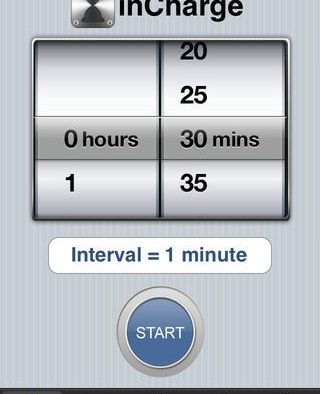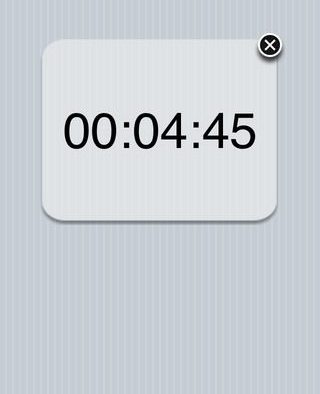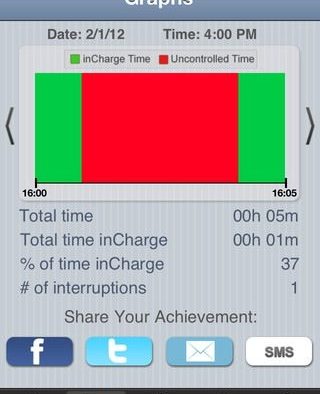 No related content found.