I have no idea why I haven't reviewed the app Intuition before. It's a free app and I had it in my library already when I received an email requesting a review. I remember taking a look at it awhile back but I don't know why I never went any further. Something probably came up and distracted me. That happens more often than I'd like. I'm so glad they contacted me and reminded me of their app because it appears to be a very nice "to do" app.
Intuition is free but it is supported by small advertisements that will appear at teh bottom of your screen. The app gives you the ability to sort and view your tasks in several different ways. You can view them in a traditional calendar form, either monthly, daily or listed out. Your Intuition calendar can be synced up with your iPhone, Google or iCal calendars. You can view your tasks by categories. Several categories are already installed for you but they can be edited or added to in order to fit your needs. Intuition will allow you to see tasks by location. I liked this feature because it could help me keep my errands efficient and organized. Again, they provide a list of locations for you but you can customize this list to suit you. Adding in tasks is very easy, no matter which section you do it in. The app opens up a simple form that you fill in with details, designating where you want the task saved. It's really that simple.
In addition to the tasks Intuition also features a Community section. This section includes tips and plans for planning different activities, recipes, projects, etc. They will include the tasks or items you need to complete the activity and you can save the template.
When it comes to task organization and to-do lists everyone is different. I like the way Intuition breaks things down and provides a way for you to keep everything managed in it's own way. It might not be the best approach for everyone but it could work for me. I especially like the Location tasks. One feature that is noticeably missing is the ability to sync directly with other phones. You can share your lists with others but not directly, only through Twitter, Facebook or email.
If you still haven't found THE organizational app that you've been searching for I encourage you to give Intuition a try. It's free and just might be the one for you.
Price when Reviewed: FREE
Seller: Icon Apps Inc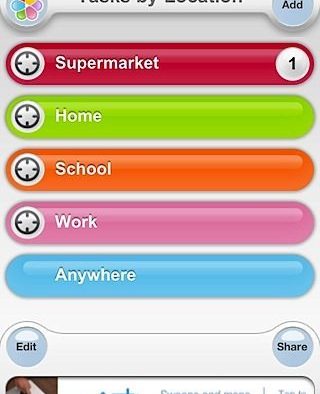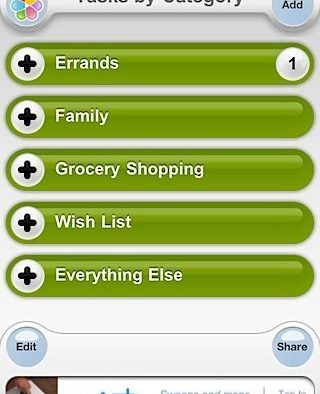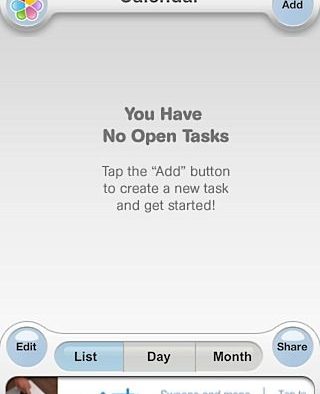 Related content: