Keeping Your Little One Safe in the Water
Let's face it, children love water. And even if they are as young as a few months old, they will be happily splashing whenever you put them in a tub of water. However, you are likely more than aware of the various dangers that are waiting for your young one there. So, how do you ensure that he will be safe while still letting him enjoy some water fun? Let this little guide help you out.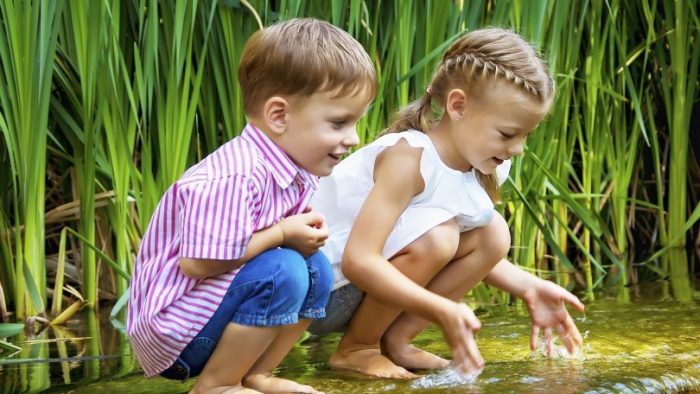 What are the water dangers awaiting your baby?
Drowning is arguably the biggest threat that you have to watch out for. According to the Centers for Disease Control and Prevention, an average of 800 children die annually of drowning, it being the leading cause of fatality for kids aged 1 to 4.
According to experts, what makes drowning even more dangerous is that it can happen without it being noticed by people. As it turns out, children most often fall into the water head first, without making a splash and thus won't be able to scream. They will also sink rather quickly, and ultimately lose consciousness within just two minutes of being underwater, and can suffer irreversible brain damage within the next few minutes.
Large bodies of water such as rivers, the beach, and even the pool are the most common location where  drowning can occur. However, even small ones as shallow as 3 centimeters can lead to drowning for babies. Here, they usually fall face first into the pool, and as they can't still lift their bodies up, they may end up drowning.
However, it is not only drowning that you have to worry about whenever your kids are near bodies of water. Since your little one will be running around a lot, she may slip on wet surfaces. This can lead to a variety of injuries like cuts and bruises or, worse, head trauma.
So, how do you keep him safe?
As is with any safety concerns, precautions against water dangers would have to begin right at your home. Make sure that you know where your young one is at a given time. Also, always accompanies him whenever he.
If you have a fixed pool, it would be wise to set up a so-called isolation fence around it. This one is a fence around 4 to 5 feet high that is intended to keep access to the pool. Make sure that the latch is high enough so that it won't be easily reached by the little ones. As an added protection, install more roadblocks like alarms and a retractable pool cover to be used when no one is swimming.
One particular thing that you might want to pay extra attention to is the pool's drain. It is not uncommon for little ones to get their hands, feet, or hair sucked into the drain, which can cause injuries. To protect from this, make sure that your pool's drain has an anti-entrapment cover. It would also be helpful to have two drains to a pool pump to reduce the power of the suction.
On the other hand, you need to be wary when using inflatable pools. Large pools, in particular, are heavy and thus very difficult to drain, thus are often left as it is with the water still there. This can be a big hazard since you don't have a safety fence surrounding it. For toddlers and babies, it would best to use an appropriately-sized pool. However, even with this, you still need to be aware of the dangers.
Getting your young one into the water
Before letting your tot jump into the water, make sure he is wearing the proper gear. To start off, you want to have your child wearing a brightly colored swimsuit so that you can easily spot him from a distance. On the other hand, be wary of store-bought arm floaters and air-filled tubes, as these are not buoyant enough to support your child in the water. Instead, opt for a Coast Guard approved life preserver if you can get one.
At this point, you might be wondering whether it would be a good idea to teach your tot to swim this early. The answer is actual yes (Baby Insider has an in-depth article on how to teach your young one to swim). However, do note that he is not yet developmentally ready for formal swimming lessons until he reaches the age of four. Thus, until then, it would be best to consider him a non-swimmer and stay close to him at all times.
Next, we will look on how you can teach your little one safety rules and practices.