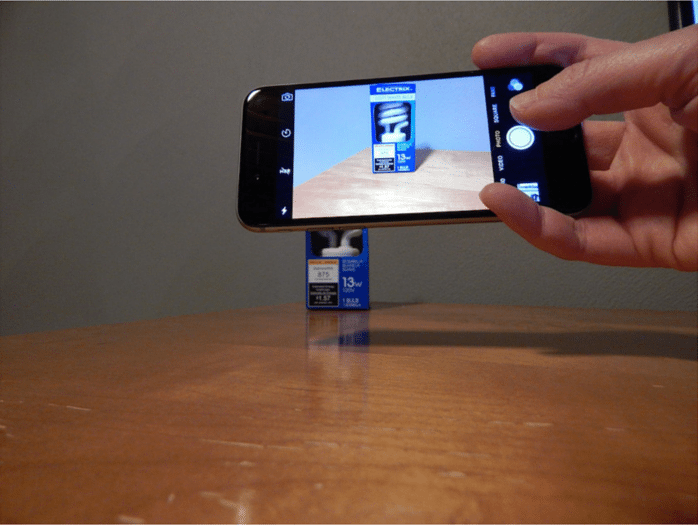 Have you ever forgotten your license plate number as your family checked into a hotel and had to run out to the parking lot and write it down just so you could get a room? When was the last time you went shopping for new colored pencils only to space out which brand or colors you were supposed to pick up? Frustrating, isn't it?
Your iPhone's built-in camera is a fantastic tool for capturing still shots and video of friends, family and events. It's also an easy way to commit things to (digital) memory. You can use your smartphone's camera to take quick shots of just about anything that you may need to reference later.
Here are 50 things we frequently take pictures of with our iPhone:
Titles of books we want to buy or get from the library

Prescription medication labels

Student identification cards

Our pets' registration and rabies vaccination tags

Unique sized light bulbs

Insurance cards

Clothing sizes

Our vehicle's location in a parking lot

Bike registration numbers

The car's license plates

Watch and toy battery sizes

Restaurant takeout and delivery menus

Printer cartridge refill model numbers

Shoe sizes and styles

Air filter sizes

Recipes from magazines and books

Registration number on children's computers, tablets and phones

Driver's license

Grocery lists

Things that need to be memorized for school assignments

Shopping rewards membership numbers and cards

Library cards

Mechanical pencil lead refill sizes

Price tags for comparison shopping purposes

Our favorite stores' business hours signs

Maps to use when no wifi or 4G is available

Valuables in our homes for insurance purposes

Toys and games children like so we can add them to wish lists

Coat check ticket stubs

Business cards for the plumber, electrician, music teacher, tutor, etc.

Tire sizes for the household's cars and bikes

Pictures of school band instruments and registration numbers in case of theft

Book page numbers that mark where we've left off reading bedtime stories

Which Lego kits the family already owns, and which we'd like to purchase

Homework assignments written on a chalkboard or whiteboard

Membership cards for the gym

Locker numbers and combinations

Lunch boxes, backpacks and other items of value in case they get lost

Water purifier filter cartridge

Report cards

Pen cartridge refill and model numbers

Receipts that need to be saved for tax purposes or other reasons

Things that are on sale in various newspaper flyers

Paint colors or paint can labels

Labels of foods or beverages we want to try or buy again

Store loyalty cards

Credit cards

Travel itineraries, tickets, reservations and passports

Birthday party invitations, wish lists and directions

Dry cleaning tickets
Slip all these photos into a folder in iPhotos called "remember," or whatever you like. That way, they're right at your fingertips when needed, and you can delete when they've served their usefulness.