Whether you are smack in the middle of the Christmas season or want to celebrate Christmas in July as a change of pace, these Christmas-y apps will provide loads of fun and entertainment for your kids. Sometimes a dose of Christmas cheer can brighten your day any time of the year!
Christmas Fun for Younger Kids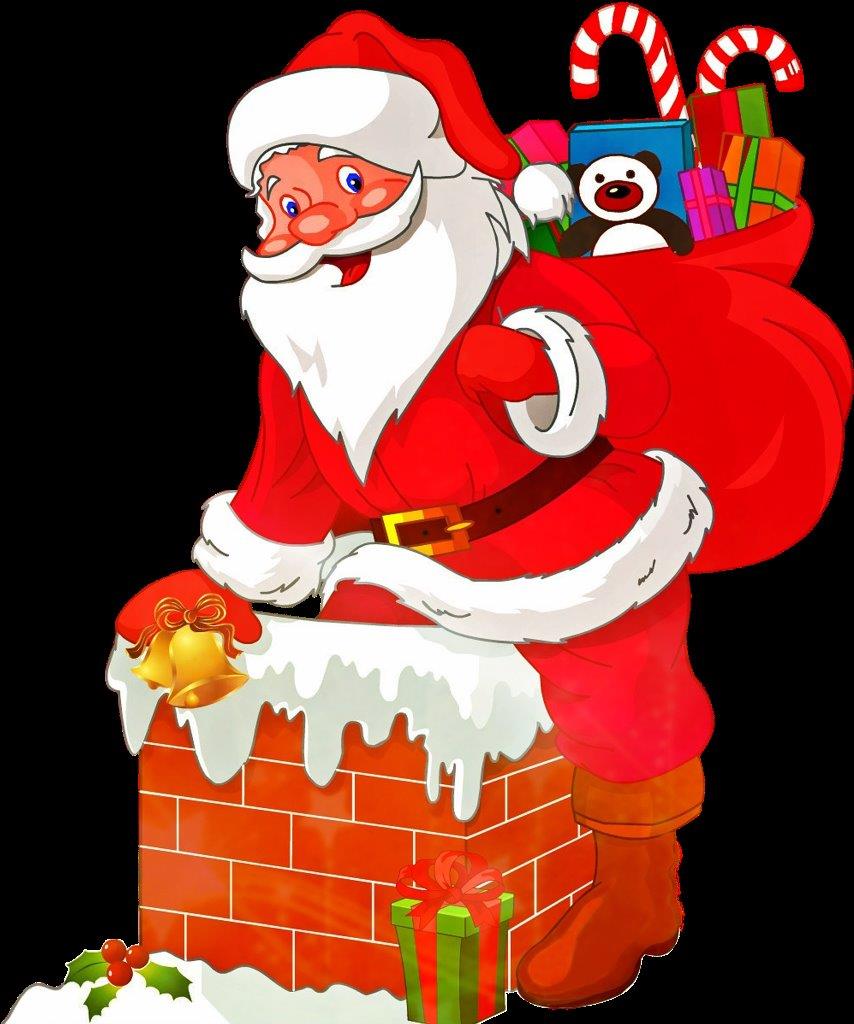 Baby Shark Christmas Games
Global Digital Artha – Free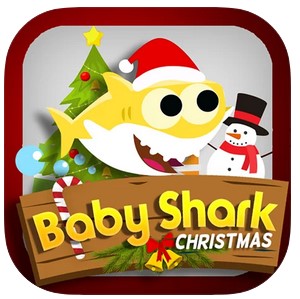 Just when you thought it was safe to go swimming again, along comes Baby Shark to delight your children for Christmas. This free app will make your young ones feel a part of the gaming craze- they can help Baby Shark swim through some holiday obstacles and collect coins along the way. How many levels can they master?
This app is free to download and play. It includes music that is likely exactly what you think it is, which will definitely please kids. It's a great pastime for when the little ones are bored and tired of waiting for the excitement of the season.
Sago Mini Holiday Trucks and Diggers
Sago Mini – $3.99 on iOS and free on Google Play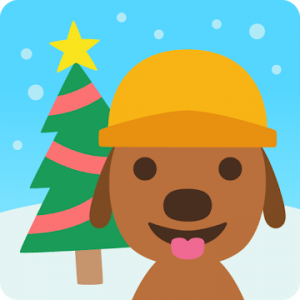 Toddlers and preschoolers will love using the Big Machines to pile up snow, make snow forts, and decorate everything with holiday magic. There are 6 pieces of equipment to choose from, and loads of snowy fun for everyone to enjoy.
This app costs $3.99 to download on iOS (free on Android), but there are no other in-app purchases or outside advertisements. Kids can play safely any time and any place because no internet is required after download.
Dr. Panda AR Christmas Tree
Dr. Panda Ltd. – Free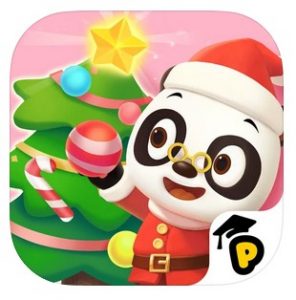 Bring the magic of augmented reality to your child's Christmas celebration with this fabulous AR Christmas tree. Kids can add 27 different decorations, place the tree anywhere in the house that they'd like, then snap a Christmas picture to share.
One of the neatest features of this free app is the Advent Calendar- each day, kids can discover a new ornament for their tree. What a great way to count down until Christmas finally arrives!
Christmas Games for Toddlers
Family Play PTE.Ltd. – Free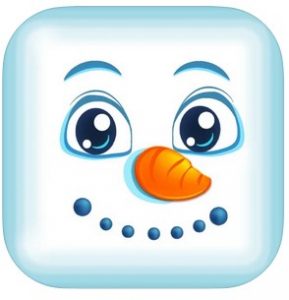 Here are five great toddler games, like big and little, ABC recognition, counting, and more, all dressed up for Christmas. Little ones can learn and stay engaged with seasonal fun when they use this app. There are even 12 levels to keep the fun challenging, yet enjoyable.
This app is free to download. It features intuitive controls that will allow even the youngest players to get the fun started all by themselves. Correct responses are rewarded with animations, and incorrect responses are gently corrected so kids won't get discouraged.
Super Christmas Game Christmas Match Three Game
Match 3 Puzzle Games – Free with in-app purchases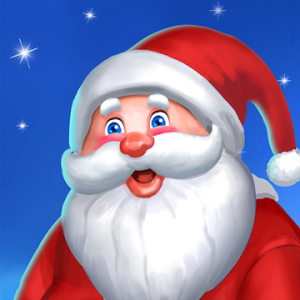 Older young kids will get in on the fun of a "grown-up" game with this classic match-three game that features favorite Christmas characters like Santa and snowmen. There are hundreds of levels to keep the challenges fresh and interesting, too.
The game is free to download and play and even will continue to work when your device is offline. There are some optional in-app purchases, ranging in price from ninety-nine cents to $99.99.
Christmas Fun for Older Kids
Magic Mirror LLC – Free with in-app purchases
This magical app allows users to add up to five faces of friends and family onto the bodies of dancing elves, pops in the background music, and creates a holiday video just like that. These are perfect for sharing on social media or for sending personalized digital holiday greetings to friends and family.
A few dances are included in the free download of this app, but most are available for purchase individually or as a subscription-based program. Individual dances cost ninety-nine cents each. Unlock all options for $7.99. A subscription unlocks all dances for 12 months and removes ads.
Festive People AR
Llistu Ltd. – Free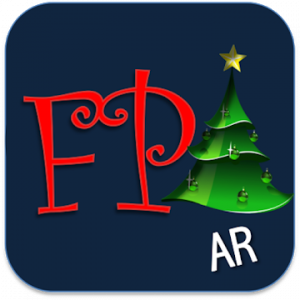 Festive People is a fun holiday game that allows users to decorate their homes using augmented reality. It includes decorations and activities for a multitude of holidays, like Christmas, Easter, and even Diwali! Kids can make it snow in the living room, set up a holiday village, and much more.
The app is free to download and use. The enhanced pictures can be shared with friends or over social media, and developers are working on adding the capability to film short videos to share as well.
Christmas Stories: The Gift of the Magi (Full)
Big Fish Games, Inc. – $2.99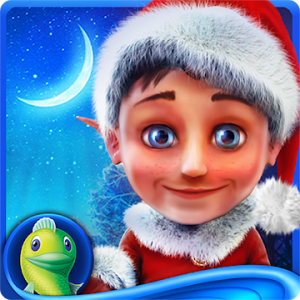 Check out this Christmas adventure game app! It's designed as a role-playing game and the goal is to rescue your sister while you save Christmas. Make the right choices and solve the puzzles to progress.
This app costs $2.99 to download, but that is the full cost. There are no in-app purchases or outside advertisements. Kids can play securely and have loads of fun at the same time. The game is rated 9 and up for mild fantasy cartoon violence, so parents may want to screen it for sensitive kids.
Word Crush – Christmas Brain Puzzles Free by Mediaflex Games
Mediaflex Games – Free with in-app purchases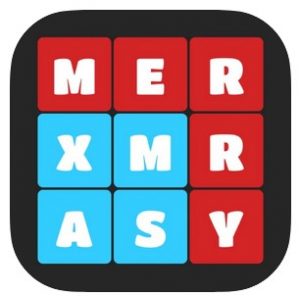 This brain teaser puzzle will have kids scratching their heads as they progress to ever-higher levels. Letters are presented in a grid, and players must find the two words in the correct order to move forward, just like in the original Word Crush game. The holiday theme makes it festive and timely, and nearly everyone can play!
The game is free to download. There are hundreds of levels that get progressively more difficult. Stuck? You can purchase packages of hints as in-app purchases for prices of ninety-nine cents to $12.99.
Find the Scout Elves
Elf on a Shelf CCA & B LLC – Free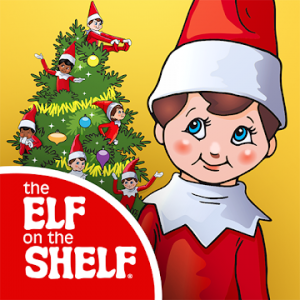 Elf on the Shelf has gone digital in this engaging game for kids. This cross between Elf on a Shelf, Where's Waldo, and Whack-a-Mole is fast-paced and fun. See how fast you can find and tap the missing elves to "catch" them. Find bonuses and earn rewards for efficient elf-spotting, too.
The game is free to download and to play. It's a great way to occupy kids of all ages in a fun and friendly holiday game.
Check Out These Bonus App Lists!
Of course, there are tons more Christmas apps out there for the taking! If you need more kid-friendly holiday activities, you'll want to check out these handy app lists, too!
The Best Christmas Apps for Kids