Baby's here! Discover how you can use your mobile device to help you and your family get a handle on this parenting gig. Why not check out some of these apps to get answers to your questions, organize your world, take care of the little one, and generally make your life a bit easier?
Baby Monitors
Cloud Baby Monitor ~ Video, Audio, Unlimited Range
Martin Man / $3.99
Use two mobile devices to set up safe and secure video and audio monitoring anywhere you need it. No need to carry your regular monitor to grandma's house or as you go on vacation. This award-winning app is easy to use and inexpensive, yet it gets the job done with ease.
It features noise and motion alerts, perfect for finding out when baby is waking up in the next room. You can set it up to work with multiple parents and multiple children, and best of all, it's very secure (unlike some commercial monitors).
And for baby's comfort and well-being, the app includes features that are quite popular. There is capability for two-way communication so you can talk to the little one, and the app also has a selection of lullabies and white noises that can help lull baby to sleep.
Baby Monitor & Alarm
TappyTaps s.r.o. / $3.99
This easy-to-use app offers reliability and monitoring for baby noises, similar to others in its class, but adds a few nice features that might tip the balance this way.
Baby Monitor & Alarm will notify you with a phone call when baby's noises are past the threshold level. You can customize it by setting the level where it contacts you.
Best of all, the app offers a few additional features, including the capability to play recordings of your voice when baby is fussing, or to access your music library to play a favorite lullabye.  It also records the sounds baby makes so you can review later and find out what went on all night while you (hopefully) slept.
Baby Monitor
faebir / Free
Need a simple baby monitoring option? Baby Monitor by Faebir may fit the bill. This app works well with older phones and just transmits sounds (in the way of old-fashioned radio monitors). The app alerts users when baby's noises pass a threshold.
It can call you, set up a Skype call or even text when baby is stirring. The app can be set up to call multiple phones, if needed, when baby is getting loud.
Baby Monitor will definitely get the job done, especially for people using older phones, or in places that have wi-fi by little cell signal. Sometimes simpler really is better.
Developmental Milestones
Sprout Baby (Feeding, Health, and Sleep Tracker)
Med ART Studios / Free 2 week trial of premium version, limited free forever version
Keep tabs on baby's growth, development, appointments, health records, and CDC developmental milestones all in one spot with this easy-to-use app. Plus, the app includes a great calendar feature where you can capture baby's important moments forever.
You can keep track of all the important details of your baby's daily well-being, like feeding times and amounts, diaper changes, sleep segments, and more, complete with a charting feature to help you pick out patterns and trends. Plus, you'll have baby's complete records at your fingertips-a huge help later on when you need shot records or the date of the last physical for a camping trip or sports tryout.
And the app also includes some of the best resources for baby-related information, like growth charts and recommendations from the like of the World Health Organization and the Center for Disease Control. Check it daily for handy tips that arrive just when you need them, based on your child's age. Try it out, and if it's right for you, you just may want to stay upgraded by purchasing the premium version.
Ovia Baby: First Milestones & Development Tracker
Ovuline, Inc. / Free
This comprehensive baby app is a great resource for parents. It offers personalized content in over 15 different areas, daily tips, and more, as well as growth tracking and developmental milestones.
Customize your feed to get the information you want when you want it. You can even use the app to share photos and updates via social media.
Ovia Baby allows users to create a personal timeline to save those precious memories of important events and firsts, as well. Create your very own journal of thoughts and pictures to share or for yourself.
Best Baby Photos
Baby Pics-Pregnancy & Baby Milestone Photos
Baby Pics / $2.99
New families soon find they are taking lots and LOTS of photographs. Now you can easily dress those pictures up to be real keepsakes, and share them with friends and loved ones.
Baby Pics includes beautiful artwork and text that allow you to personalize your best shots of baby. Choose from milestone-themed artwork, filters and more.
This app includes over 500 overlays, as well as in-app purchase to unlock 400 more. There are contests, sharing features, and print options, as well.
Snapseed
Google, Inc. / Free
Now that baby's here, you'll be taking loads of photos, and you need a great photo editor to get the best shots ready for primetime, whether that's sharing to social media, storing on your computer, or printing to send to grandma and grandpa. This app may be just what you are looking for.
Snapseed combines the power of a professional photo editing program with the ease of use that new parents need for efficiency (babies only nap so long!). The app includes 26 tools to make your photos stand out, and it works with both JPG and RAW files. You can choose from all of the common photo tools, such as crop and rotate, and a few not-so-common options, such as "grunge" and "healing."
The app also includes some fun filters, and even photography advice in its "Insights" section. Make your photos shine with speed and ease, and you just may discover your inner photographer.
Baby's Schedule
Eat Sleep: Simple Baby Tracking
Make Sail, Inc. / Free
No need to mess and fuss with tracking baby's eating, sleeping, and diaper habits with this app. Quickly and easily record the important details with one tap, rather than typing and searching to find the right place to keep the information organized.
This bare-bones app is great for keeping track of all that detailed information that every parent needs to know, like when baby was last changed, how much was eaten at the last meal, and how long baby slept yesterday. The app can keep tabs on multiple children, so it works well for families and small daycare settings.
The app does offer in-app purchases and uses third-party advertising to support itself, but you are in control of purchase and ad-removal options. If you are searching for a free app that gets the job done, this just might be the right one.
Total Baby Pro
Absolute Mobile Company Limited / $4.99
This all-in-one app lets you track every aspect of baby's days, including sleep habits, feedings, diaper changes, growth, and much, much more. Sync and share with a spouse or caregiver, too.
Built in tools like summaries and interactive charts help you have baby's info right at your fingertips. Keep tabs on doctor appointments, vaccines, and other details with ease.
Moms can even track the details of breastfeeding, like when to pump and how long the milk has been in the freezer. The app easily syncs not only with other mobile devices like phones and tablets, you can make entries and see data with Apple Watch, as well.
Montage
Programmatic Magic Kft. / $3.99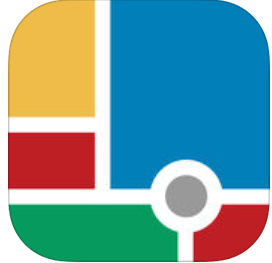 As new parents, you will quickly amass a collection of amazing photos of your baby. Now, what can you DO with them? This app lets you cut loose with your creative mind and create fabulous montages and collages.
Group and combine photos in ways you never before imagined. Use emojis, background patterns, filters, custom text, and more to put your own stamp on your creations. Rotate, scale, blend, and even change the final shape of the project (no more boring rectangles!). Let your creativity shine.
Once you are finished, save your masterpiece, share on social media, and even use their optimized Instagram templates. Your picture collection will never be the same as you unlock the possibilities of montage.
Help for Sleep
White Noise Baby
TMSoft / 99 cents on iOS, Free on Google Play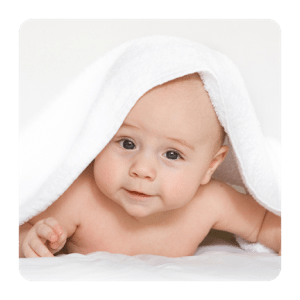 New parents find out quickly that babies seem to like a little sound when they sleep. Now, you don't need to take the vacuum cleaner with you when you travel! This app provides an assortment of background sounds and you're sure to find just the right one for your child.
The app is sensitive to baby's crying, and will start playing on cue to soothe a fussy little one. The sounds can play even while you are using other apps if you wish. It can monitor your child's sleep/wake cycles using noise detection to help you get a better sense of your little one's natural rhythms.
White Noise Baby even offers advice in the form of sleep tips as well as safety information from the US Consumer Product Safety Commission. It features ad-free use, but does include some in-app purchases.
Baby Sleep Site
Baby Shusher, LLC / Free
Feeling overwhelmed by the sheer amount of information out there about babies and sleep? Now you don't have to wade through dozens of books and websites to get the advice and information you need. Baby Sleep Site puts it all at your fingertips, in easy-to-use form.
Get answers to questions like "What is the best sleep schedule for my baby?" and "How can I help my toddler stay in bed at night?" Tips are sorted by age, too, so you can go straight to advice geared for your situation. The app includes ideas for infants through children ages 3+.
Find out how other parents deal with the mind-numbing exhaustion that goes with parenting a new baby, get some support when you need it, and find answers to your sleep-related concerns at your fingertips within this app.
Sleep Baby Sleep
Pirate Monkey Studios LLC / Free
If you are looking for a simple app to get the job done, Sleep Baby Sleep might be just what you are looking for. This app doesn't have a lot of choices or features, just pure and simple sleepy noises designed to help your child fall asleep. It's quick and simple to use.
The app features six of the most common sleepy-time sounds, including a fan, a hairdryer, and running water. Best of all, womb noises are on the list as well, which is a favorite of many newborns.
Sleep Baby Sleep makes your life easier with one-click startup, a built-in timer, and battery-saving features. The app is simple and to the point, without a lot of extra frills, which might be just what the sleep doctor ordered for your household.
Fun for Baby
Baby's Playful Hands
Streaming Colour Studios / 99 cents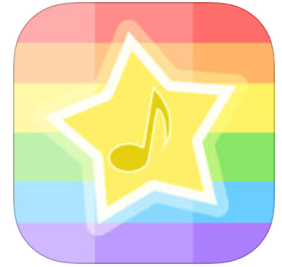 Reality is that babies love phones and tablets, in spite of doctors' recommendations to the contrary, so if you feel the need for a "game" app for your infant, this one might fit the bill. Baby's Playful Hands provides age-appropriate stimulation for infants and toddlers right on your iOS mobile device.
Choose from six musical instruments, and let your child touch the device's screen. He or she will hear matching sounds, and see a colorful burst of stars from their fingertips. It's the ultimate feedback for physical action that will make baby want to reach and touch again and again.
The app represents some of the best of mobile technology designed to fascinate and attract your little one's attention. With bright colors, instant interaction, animations, and the sounds of different instruments, baby is sure to be entertained in a positive and delightful way.
Baby Stimulation: High Contrast Patterns & Shapes
Concappt media / 99 cents
Science has shown that babies have a strong preference for high-contrast geometric shapes and patterns (as well as faces!) in early infancy. Their eyes don't quite work as those of older children, so they tend to focus on these things. Now you can provide your baby with just what he or she wants to look at right on your mobile iOS device.
These black, white, and red designs are made to stimulate little eyes as they learn to focus. The app offers a huge array of forms that will keep baby stimulated during play times.
Set the app up to run a slide show. The app also includes sound effects that will help baby pay attention. This app is great for developing focus and sustained attention, which all children need to do.