New parents are inundated with so much information, fear, stress, anxiety, questions, worries, and wishes. Those overwhelmed feelings may start when the pregnancy test comes back positive or the moment that tiny bundle of joy is held in their arms for the first time. Thankfully, there are more resources than ever for getting quick advice, instant tips and tricks, and tons of inspiration for providing little ones the best of the best in every facet of their life.
We've compiled a list of 50 great Websites that new parents will want to bookmark and take a peek at when one of their questions or concerns comes to call. From how to organize the playroom to the best recipes for teething babies, you can find it below within the click of a mouse.
Parenting
Momtastic

Momtastic offers up a plethora of need-to-know advice and tips for parents. From first-hand experiences and funny stories to information about pregnancy and the first few months of life with a newborn baby, there's so much to learn from and explore here.
PhD In Parenting

So, Annie of PhD In Parenting isn't an actual doctor, but she's working on her "proverbial" PhD in parenting – and it's working for her readers too. You'll read about everything from co-sleeping to raising children with good values, morals, and social graces, there's so much to take note of when visiting this blog on the daily.
CafeMom

The parenting section of CafeMom is a must-view for all new parents out there. Including uplifting advice on how to get through your pregnancy without emotions getting the best of you to practical advice, there's something for all kinds of moms to enjoy when sifting through the site.
Huffington Post Parenting

Huffington Post Parenting has a lot of great information as well. Breastfeeding, autism, pregnancy, and more, there's a lot covered on the trusted Huffpost site. Thankfully, they also provide a lot of entertainment pieces as well for when moms and dads  just need a good laugh.
Aha! Parenting

Learn something special from Dr. Laura Markham over at Aha! Parenting. With positive reinforcement, comes children that want to behave rather than kids who are scared into it. And that's the kind of focus and knowledge you'll learn with a little exploration on this site and through the doctor's teachings.
Rookie Moms

Now what? It's a common question among new moms and dads. You've gotten your little bundle of joy into the house – now what do you do? Well, Rookie Moms guides you through it all with smiles and giggles galore. But you'll not only get hints on what to do with your new baby, you'll get help on what to do with yourself!
Parent Hacks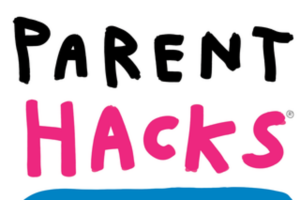 Parent Hacks is a blog turned book filled with shortcuts to get you through the toughest of times as a parent. There's a little bit of everything for struggling newbies. Potty-training tips and even getting dressed in the mornings, there's more than one thing that you'll find useful while browsing.
Mom.me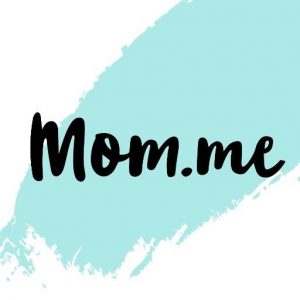 Mom.me is a community of, well, moms! Tips and advice, exclusive giveaways, and even information on local events can all be found within the link. Sleep gurus, pediatricians, real-life feature stories that will give insight on other families, there's tons here to stay tuned into as well.
Scary Mommy
Scary Mommy started as a blog by Jill Smokler hoping to capture her trials and tribulations as a stay-at-home mom. It has since grown into a massive community of parents. Featuring a lot of great advice, tips, tricks, and no sugar-coated stories, it's a wonderful way to look in on real-life, raw accounts of parenting.
Nameberry

New parents are more obsessed with names than most. And Nameberry fuels the craving for new parents and their constant thoughts surrounding the perfect name. Name lists, articles, advice, meanings, and more will have you on this site everyday.
Health & Child Care
Bundoo

Bundoo is the only physician-driven resource where parents can interact directly with doctors and other healthcare experts. There are articles, a social community, and a direct link to ask doctors questions that you need the answers to.
Ask Dr. Sears
Created to help better inform parents of their children's health care, Ask Dr. Sears presents information and advice specifically in the realm of parenting. Get your questions answered in regards to pregnancy, your child's health, breastfeeding, discipline, and more.
Care
Care is the best way to find a caregiver for your child. There may be a time that comes where you need an extra set of helping hands and this is the spot where you go to find someone nearby who is qualified, safe, and trusted.
Kids Health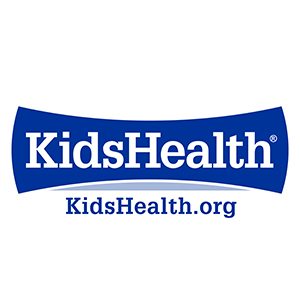 If you're looking for easy-to-read and quick info about your child's health, then Kids Health is the spot to visit. It's the most-visited site on the web for info concerning the health, behavior, and development of our kiddos from birth to their teenage years.
Zero to Three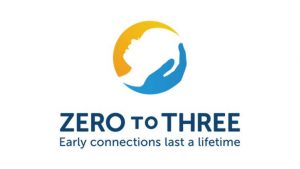 Zero To Three focuses on those crucial first three years of a child's life. Their goal is to support the adults caring for those infants and toddlers by helping to lay a foundation of emotionally nourishing relationships.
What To Expect

Coming from the well-known book of the same name, What To Expect is a site dedicated to preparing new parents. From the first weeks of pregnancy to the first weeks at home with your new baby, they're the most trusted parenting brand and source for information and advice.
UrbanSitter

UrbanSitter helps you find babysitters fast. With just a tap, busy parents can hire sitters that are already trusted by their local communities. Payment and the like all happens within the process, so it's a hassle-free and safe way to go!
The Baby Sleep Site

Sleep will easily become your most prized value once you become a parent and The Baby Sleep Site will help you get the best and most you can. Within the site, you'll find a number of sleep consultants and experts offering up advice, tips, and tricks on how both you and your child can "sleep like a baby."
Baby Pibu

Baby Pibu focuses on your baby's skin. The site is run by a certified dermatologist and will help you with all of the questions that are sure to arise in accordance with your infant's ever-so-delicate skin. From eczema to cradle cap, the info is all there at your fingertips.
For Our Babies

For Our Babies is a spot where you can learn about and get involved with movements that help families. Paid leave for new parents, better prenatal care, and well baby care are all steps in the right direction to providing a better beginning for our babies. This site advocates for the importance of all those things and shows you how to be active in each.
Food & Nutrition
Weelicious

Weelicious is one of the most popular sites for baby food recipes! Although there's something on the site to fit everyone's taste buds, and there's something truly special about the purees and toddler lunches that Catherine has shared with her readers.
Kelly Mom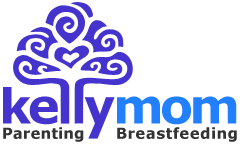 Whether you want to learn more about the benefits of breastfeeding or you're already an advocate, Kelly Mom is a place where you can get all of your questions answered. There are articles and support groups that will help advocate for breastfeeding mommas and educate others.
Homemade Baby Food Recipes

Homemade Baby Food Recipes is just as it reads. It's a spot where you'll be introduced to tons of homemade baby food recipes! Advocates for parents making their own food because it's a way for them to know exactly what's going into those tiny bodies. Fresh, healthy, and good ingredients, nutrition is important to growing infants!
Nurture Baby

This is just another spot on the web where you'll be able to find a lot of nutritious, homemade recipes suitable for your little one to try. At  Nurture Baby, you'll be able to sift through meal ideas that are not only rich in nutrition, but they're beautiful too!
Super Healthy Kids

Super Healthy Kids has a simple goal. They're "helping to make fruits and veggies simple, fun and delicious!" It's a space for parents to learn how to foster healthy habits and philosophies with their children from an early age.
Oh Baby Nutrition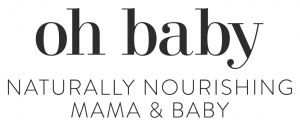 A space that has a focus on natural care for both mom and baby, Oh Baby Nutrition is a one-stop learning experience for mommas-to-be. Learn holistic approaches to preparing your body for birth or recipes that are made with real ingredients and perfect for starting your little one out on solids.
Nurture Life

Want food delivered to your doorstep that your little ones can eat? At Nurture LIfe that's exactly what you get. Browse the menus and add dishes that your infant or toddler may want to try. It's a food subscription service that was made with babies, toddlers, and kids in mind.
Fork and Beans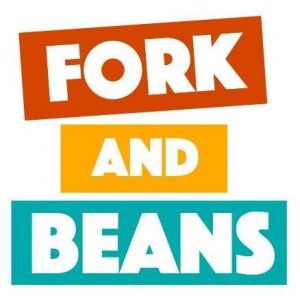 If you're a parent to a child with a food allergy, then Fork and Beans is where you'll want to take a peek around. Making allergen friendly food fun for the family is their motto. Breakfast, breads, copycat store treats, ice cream, entrees, and more can all be found in their recipe box.
Baby Led Feeding
Baby Led Feeding not only shares its philosophy on, well, baby led feeding, but it provides lots of great recipes to promote the idea. Using natural ingredients and creating baby-friendly, bite-sized meals that infants and toddlers can handle on their own, the site helps transition your kids in the most beneficial of ways.
The Baby Bullet Blog
By now, we've all heard about the Baby Bullet product, and now there's the site that helps us use it to its full advantage! The Baby Bullet Blog gives us recipes, advice, and more, with the focus of natural living and using that blender for your baby's best purees!
Toys & Entertainment
All For The Boys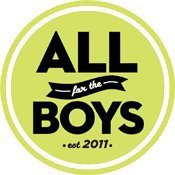 If you're looking for things to do with the kids then All For The Boys will get you out of your rut and infuse you with lots of fun ideas! From activities to try at home to travel tips, this is a great spot for stay-at-home moms.
Disney Family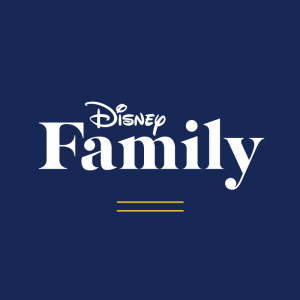 Disney Family offers tons of great ideas for the entire family to get involved with. From recipes to try in the kitchen to game nights in the bonus room, this is a spot where you can find a lot of great ideas that everyone can participate in.
Kid Friendly Guide
The Kid Friendly Guide gives parents the ultimate selection of kid-friendly lists! From the best restaurants to stop at on your cross-country road trip to after-school activities, there are kid reviews included so you can pick the best of the best for the family.
Kids Learning Tube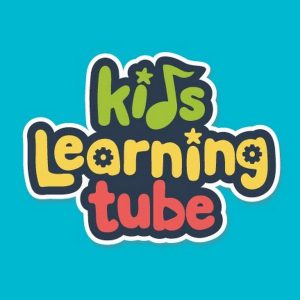 Kids Learning Tube is a section of YouTube that's been created with kids and learning in mind. With a mission to educate children of all ages through original music and animation. It's a safe spot for your little ones to enjoy during tablet time.
Fisher-Price: Games & Activities

If you're looking for a place that's safe for your toddlers to roam, Fisher-Price Games & Activities is that spot! There are tons of online games and play for babies and toddlers to enjoy. Whip out your phone or your tablet for some down time that you can trust.
Happy Clicks

Happy Clicks is another spot you can go and grab some free toddler games too. Using a keyboard or a touchscreen, your baby or tot can spend a bit of time learning and playing during a rainy afternoon or on a trip to the grocery store.
The Toy Insider

Before you buy the newest "it" toy, you may want to check out The Toy Insider first. You'll find reviews, advice, tips, and the best of the best in toys all while sifting through the site. It's a place where you'll be able to grab insight on the latest in toys and entertainment for your kiddos.
A Mom's Take

A Mom's Take is a spot for moms to gain inspiration and support! If you're looking for crafts, holiday activities, or even recipes that your kids will want to get involved with, then this is the site that can help you brainstorm and plan for those afternoons with the family.
My Kids' Adventures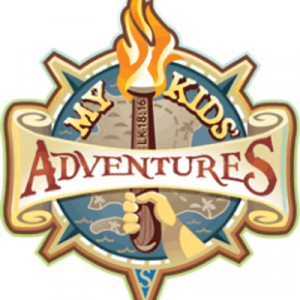 My Kids' Adventures is an online family activities guide for busy parents. Their mission is to help families to create fun and adventure – together – anywhere they go! Their articles provide step-by-step instructions for slashing boredom at home, outside, or on the go.
Blog By Baby
Blog By Baby is a blog started by a young mom that wanted a place to share thoughts on her daily life. It's since grown into a bigger brand, but most importantly, it's a spot where you can find the latest in fun for you and your little one.
Design & Organization
Inhabitots
Inhabitots is basically Ikea for parents and their child's room. When you're creating a room for that new bundle of joy, there's no need to sacrifice style. And that's precisely what you learn here.
Lay Baby Lay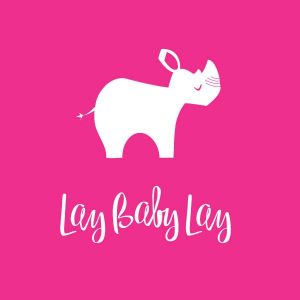 Lay Baby Lay provides fresh, unique nursery inspiration. Moms and dads will find a lot of great ideas when it comes to decorating, designing, and organizing a nursery. But they'll also gain some great insight on products they may like as well; from sheets to rocker and glider reviews.
Room to Bloom
Created with interiors for children being the sole focus, Room to Bloom has tons of design inspiration as well. The genius behind the blog, Ursula, is an interior designer herself, so you're provided with professional ideas and opinions at every new post.
Project Nursery

One of the most popular spots to peek at when creating a new room for a tiny tot is Project Nursery. Ideas, advice, galleries to view, and more, this is truly a one-stop shop for everything you need when decorating a new nursery.
Little Interiors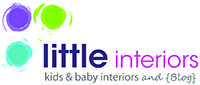 Little Interiors was also created by a professional interior designer and is based exclusively around the thought that children's spaces should be both stylish and functional. You can even get online consultations to help you make your ideas comes to life for your new bundle of joy and his/her own space!
Hide and Sleep
There's a certain amount of whimsy behind the ideas at Hide and Sleep that will make you feel as though every space was touched with magic. Jacinda makes every post engaging, inspiring, and readers trust her opinions. She also offers online services!
Kids Room
Kids Room is actually a Tumblr site that offers so much great inspiration! You'll find playrooms, nurseries, bedrooms, and more that are stylish, functional, and from all around the world. You can even find room ideas based on specific ages here.
iHeart Organizing
Moms and dads need to stay organized to stay sane. And thankfully, iHeart Organizing is here to help us all. From the cabinets to the changing table, you'll find a lot of great ways to keep the house neat, tidy, and in working order.
Design Sponge: Interiors
Design Sponge: Interiors is a great spot to inspire the entire house, but they have a specific niche for kids' spaces that make us smile. Check out their "Best of Kids" selection for a plethora of amazing rooms that you can model your own nursery or playroom after.
French Blossom

With French inspiration is mind, French Blossom is all about designs for children. They highlight not only ideas but the best French children's designers and boutiques too. Toys, clothes, bedroom decor, all of it can be found under this Parisian umbrella.
                                                          Breastmates              

We love helping you to look and feel fabulous, its the most rewarding part of our design work!  Whether you are shopping for clothing styles, or other baby related products – supporting families is always our key driver, and we're here for anything you need.