We Reviewed Dozens Of The Best Middle School Apps So You Don't Have To. Here Are Our Top Picks.
This is a great list of apps that can be used in middle school learning environments. With over 100 of the best iPhone, iPad and Android apps for middle school students reviewed by our moms and teachers, we're sure you'll find the perfect app for your kids' needs.
Top Apps for Middle School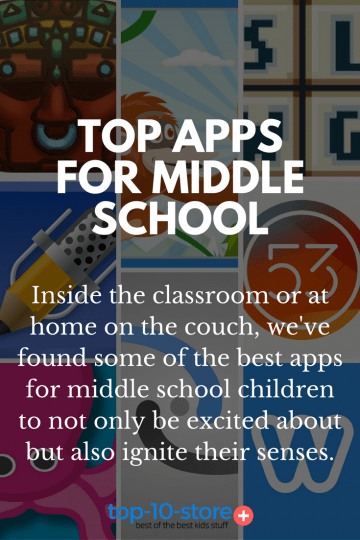 Whether it's inside the classroom or at home on the couch, we've found some of the best apps for middle school children to not only be excited about but also ones that will ignite their senses more so than aimless, mindless web-surfing.
We found some fun apps for the kids to explore their creativity with. But we've also found a few apps that can hone in on their problem-solving skills.
Watch your middle schoolers dive into a mystery story, where they freshen up their comprehension abilities while immersing themselves in the plot. See them stretch their creativity by learning how to work a green screen or doodle in their sketchbooks on a whim.
Encourage your kids to have fun while learning or playing on their phone, iPads or computers. Instead of entertainment that provides zero brainpower, teach them that, even within the app store, there are ways to stay engaged while growing what's inside their minds.
---
Tools for Middle Schoolers
Weebly by Square

Price: Free with in-app purchases
iOS App Store / Google Play Store
Over 40 million people around the world have already created a website using Weebly. With Weebly Mobile you can create a website, blog or store directly from your iPhone or iPad. For youngsters who want to create and share, this is the perfect way to use an intuitive drag-and-drop builder designed specifically for touchscreen with beautiful themes and tools to really allow children to express themselves.
Weebly allows kids to stake their claim on the internet. The mobile app is free. There are in-app purchase options for domain name registration and for various levels of subscriptions. Parents should be aware of this app's capabilities and power. Kids can set up their website or blog directly on the internet and should be monitored as they do so.
Notability

Price: Free with in-app subscription purchases
This simple yet powerful app may be just what your student needs for taking notes and organizing thoughts. The kids will be able to take notes in an entirely new (and more efficient way) with the Notability app! It empowers students to get involved while also feeling as though they're having fun in the classroom. Not only can they jot down the night's homework, but they can sketch out ideas or write in questions to remember to ask the teacher the next day when they're back at school. There's even a way to record lectures and listen to them when it's time to study for Friday's exams.
Notability is free to download with limitations. Subscriptions are available for $2.99 monthly or $11.99 annually. On the plus side, there are no papers to lose or to clutter up the backpack. Everything is accessible on every device, so kids can go through the day hopping from device to device and still have everything they need.
CamScanner- Scanner to Scan PDF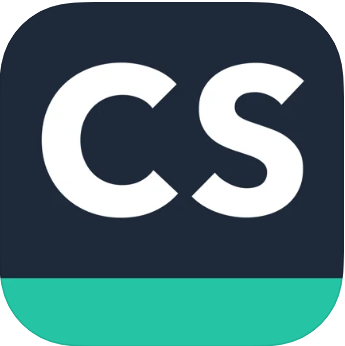 Price: Free with in-app purchases
iOS App Store /  Google Play Store
Now your student can use the phone's camera to scan documents into pdf format and store them digitally. They can be emailed, printed, or whatever is needed. This app is a godsend when kids need to get a copy of the homework that they forgot, or want to stash away sources for that big research paper so they can refer to them later.
CamScanner is free with in-app purchase options. Remove the ads for $1.99, access various features for short term use, or subscribe to the full system for prices ranging from $4.99 for a month to $99.99 for two years.
Study Blue

Price: Free with in-app purchases
This outstandingly powerful flashcard studying app will help students make the most of all those wait times throughout the day-from riding the bus to moments between classes. Their flashcards are with them all the time, and there's no excuse for not studying.
Study Blue is free to download and use, but there are in-app purchases to enhance features, ranging from $19.00 to $84.00. Students (or teachers) can enter any sort of paired information and it will be presented flashcard style so kids can learn it. There are also countless flashcard sets prepared by others that can be accessed. It's a huge resource.
Sharpen Middle School Brains
Black Blue

Price: Ninety-nine cents on the iOS App Store; Free with in-app purchases on Google Play
iOS App Store  / Google Play Store
This app will keep the kids' minds busy – in the best of ways – but entertained too. It's a puzzle-based game that makes you truly think on your feet. There aren't any gimmicky characters, instead the game stays simple forcing one to use their problem-solving skills. Be open-minded and give this one a try.
The app includes 72 hand-crafted levels. It's got easy one-handed control, and it's Game Center compatible, so kids can unlock achievements and earn bragging rights.
Light Medley

Price: Free
Light Medley is a way to get your kids learning and having fun – or at least honing in on their memory skills. It's a simple premise, that could get a bit additive, but at least you know that their building brainpower with every new game. Watch the bulbs light up with a unique sequence and follow along as you repeat its medley.
The app is completely free to download and play. It has a solid 4.0 rating on the App Store from satisfied customers.
Elevate- Brain Training

Price: Free with in-app subscription purchases
iOS App Store / Google Play Store
This award-winner has 35 games available to help your middle schooler stay sharp. Look for games that build focus, memory, comprehension, processing, and math skills. All are adaptive, so they find the right level for each player and stick to it.
The app is free to download and includes subscription options from $2.99 to $149.99. It's a much better pastime than most video games, and will benefit your student.
Getting Creative with Middle Schoolers
Green Screen by Do Ink

Price: $4.99
Are there any young Steven Spielberg's in your house? This movie maker app is great for kids with lots of creativity to spare. It easily makes green screen videos and photos come to the life for the user. It's such a versatile way for students to dive in and use their imaginations whether it's inside the classroom or at home with friends and family.  
The app costs $2.99 and will help your young producer create amazing videos. And they'll be at the top of the class when they need to turn in video projects at school.
Paper by WeTransfer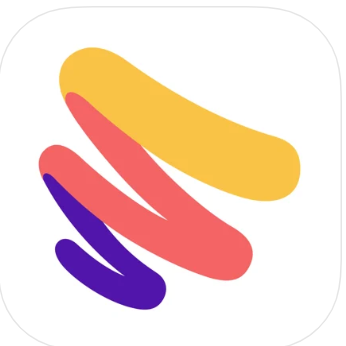 Price: Free with in-app subscription purchases
If they want to doodle, let them! With the paper app, anything in their minds can come to life. Whether they want to jot down a letter to a friend or sketch a personal portrait, it's all at their fingertips. Upload photos and turn them into brand new pieces of art. Or create something entirely from scratch, it just starts with a spark of imagination.
The app is free to download and includes options to purchase a pro version for $7.99 to $12.99, or extra bundles of paper.
Clue Story- Interactive Novel with Riddles
Price: Free with in-app purchases
Make reading and comprehension a bit more fun with Clue Story. Kids won't even realize that they're testing and flexing their literary muscles within this interactive storybook. The user reads but also becomes the main character – and investigator – which makes that them much more invested in the plot. Read a chapter, watch a video, solve a riddle and repeat; you're in a control of the entire story.
The app is free to download, and includes in-app purchase options of "clue points" at various price points between ninety-nine cents and $3.99.