We Reviewed Dozens Of The Best Apps for Kids with Autism So You Don't Have To. Here Are Our Top Picks.
Autism Spectrum Disorder (ASD) affects a variety of everyday, life skills. But fortunately enough, there are a plethora of apps that will take the reigns in helping to develop comfortable social behavior and decision-making for our young ones, as well as, helping to reduce daily anxiety.
From storyboards to interactive games, there are a lot of fun ways to stimulate kids with different challenges. These apps pinpoint the needs of these special children without having them conform to something the rest of the population may be more used to.
Developing in different ways and at a difference rate than your peers – or even brothers and sisters – can be frustrating. But with the opportunity to participate in activities meant just for them, children with autism get a new way to strengthen their unique skills.
From becoming a doctor and bandaging up a patient to learning about emotions and the facial expressions that coincide, check out our favorite finds below.
Popular Preteen Top 10 Lists: Best Astronomy Apps for Kids,  Top Apps for Kids Ages 11-13, Top Apps For Kids Ages 6 – 8, Top 10 Floor Puzzles 2017, Best Toddler Apps
---
Top Autism Apps
Card Talk
Price: Free with in-app purchases
If communication is a challenge, this app can help. The app is an offshoot of the LITALICO classroom method to use augmented communication. There are 200 cards with voiced captions, but parents/teachers can limit the scope as needed and appropriate to individual learners. The app can speak in a number of different languages, too.
An in-app purchase of $2.99 will unlock all functions. There's even a system to make your own cards with voiced narration, and developers made sure the app is safe to use for kids.
First Then Visual Schedule

Price: $9.99
Consistent, predictable scheduling makes life with a person having autism much easier. Made for those with special communication needs, this app allow caregivers to reinforce positive behavior. Children learn what is expected of them by feeling appreciated and decreasing anxiety.
This app is fully customizable, so it is perfect for your family's or classroom's needs. Add your photos or photos you have found in other places, record your own voice giving descriptions, instructions, and reminders, and share the schedules via printable PDFs.
Toca Boca Apps

Price: Mostly free with in-app purchases
Toca Boca Website with App Links
There's a variety of apps under the "Toca" umbrella that will allow children the freedom to experience a lot of different life scenarios. From bandaging a patient to creating a new hairstyle, your kids can take part in new stories they make for themselves. The apps are wonderful windows into the everyday world, designed for preschoolers, so they are easy and intuitive to play.
Toca Boca apps are mostly free and some include in-app purchases to expand play. There are dozens to choose from.
Otsimo | Special Education AAC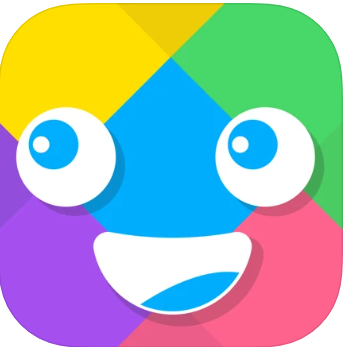 Price: Free with in-app subscription purchases
Otsimo provides access to learning games suitable for special needs students across the curriculum, including reading, numbers, colors, music, animals, and more. It even includes a free AAC module to assist with communication. There is a learning path and progress reporting readily available to parents and teachers.
Some games are free, but a subscription will unlock all 100+ games plus provide access to two new games each month. Subscriptions cost $9.99 monthly or $164.99 annually, and there are discounts available from time to time.
Autism Parenting Magazine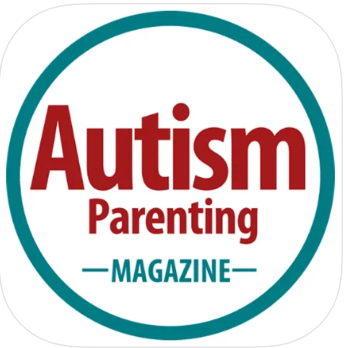 Price: Free with in-app purchases
Autism Parenting Magazine is a great place to find support and articles about every aspect of parenting a child with autism. Look for information about social/emotional development, navigating school, planning for adulthood, and more.
The app is free to download so you can look around on a limited free trial. There are at least some issues available for individual purchase for $2.99 each. Subscription prices  for the monthly issues range from $29.99 to $39.99.
Learn with Rufus: Emotions

Price: $4.99 on iOS App Store; Free with in-app purchases on Google Play
iOS App Store / Google Play Store
For children with autism spectrum disorders that need help learning emotions and the facial expressions that come with it, Rufus is here to help! This is a great app for strengthening social skills. Kids will learn the facial expressions that go with simple emotions like happy, sad, and surprised. They will also tackle more nuanced feelings as well.
Each lesson has three progressively more challenging levels, so kids start with easy tasks and progress to more challenging ones. It also includes motivational sequences and a record-keeping feature for parents and teachers.
Super Why! Power to Read

Price: $3.99
iOS App Store / Google Play Store
Your kiddos get to go on an adventure with this one. Fine tune fine motor skills, use a bit of imagination and test out some vocabulary as well! The app uses four unique games and interactive stories to teach beginning reading skills in an easy-to-understand and enjoyable fashion.
Super Why! is from the folks at PBS Kids, so it's a very high quality app.
The Social Express II

Price: Free with in-app purchases
Aimed at children with social learning challenges, The Social Express II is an interactive app that targets core deficit areas. From school and beyond, the animated visuals will encourage kids to practice social skills. The activities and visuals are appropriate for older as well as younger students.
The app is free to try, and has in-app purchase options for membership if you find it useful. One month costs $19.99 and an annual subscription is $104.99. You can also purchase additional student slots for $5.99.
Pictello

Price: $19.99
A visual story creator aimed at helping the communication skills of non-verbal children, you'll love the imaginative muscles that your own little one will be able to build within this app. It will help them to remember events and teach social skills as well.
Build personalized stories that have text and pictures on each page. You can even include short video clips if you wish. The app is a great tool for helping children with autism and other types of special needs keep memories, follow instructions, and more.
Doodle Buddy Paint Draw App

Price: Free with in-app purchases
There's so much to love and get creative with throughout Doodle Buddy. Which is its purpose, allowing kids to stretch them imagination and get outside their comfort zone with play. Kids can draw on any of the included backgrounds (yes there is a blank one) or on any picture you wish to load from your phone's files.  There are over 1400 stamps, smudge capabilities and other features that let anyone get creative.
The app is free to download, and offers in-app purchases. You can buy various amounts of the in-app currency for prices between $1.99 to $11.99 and use it to get enhanced features. There is also an option to remove advertisements for $7.99.
Proloquo2Go

Price: $249.99 with in-app purchases
Proloquo2Go is an assisted communication app designed for individuals who cannot speak or who need help to be understood. The app is fully customizable and can be used to help teach speech skills, as well. Users can add or edit new words, use photos or standard symbols or unique symbols, and more to help aid communication.
The app will improve quality of life a thousand times over. There is an in-app purchase option for additional vocabulary.
Life 360: Find Family & Friends

Price: Free with in-app purchases
iOS App Store / Google Play Store
This GPS-based app will help family members keep tabs on one another. Family members can see when others leave home, arrive at their destinations, and complete drives. You can also see history of past movements. It's a great way to keep track of everyone in the family unobtrusively so you can make sure everyone is safe.
The app is free to download for a 7 day trial, and offers a premium version for prices between $4.99 and $69.99. With the premium version, you get additional features, like crash detection, access to history for 30 days, and more.
---
Related App Lists
Arts, Crafts & Creativity Apps