It's really tough for kids to resist the charms of Curious George and his friend, the Man with the Yellow Hat! The stories are timeless and they are perfect for toddlers, preschoolers and even the early elementary crowd. After all, the funny little monkey gets into loads of pickles as he follows his curiosity, and what child hasn't had THAT happen to them? Kids relate to Curious George because he's so much like them, and because sometimes they WISH they could do the things he does.
So app developers have discovered that apps with a Curious George theme are almost sure to be instant hits with young children. After all, developers really know how to take advantage of a good thing when they find it. If you have a Curious George fan at your house or in your classroom, then you will want to check out these gems that feature everyone's favorite mischievous monkey!
Preschool Learning with Curious George
Curious George Book Reader
Houghton Mifflin Harcourt – $2.99 with in-app purchases
Here is the can't-miss app if you only want one Curious George app in your collection. This app gives kids access to the Curious George books they've loved for years. The books feature read-to-me and read-to-myself modes bookmarking, and highlighting, so they are perfect for prereaders and early readers.
The free version of the app includes 3 favorite Curious George stories. Ten additional books are available for $1.99 each as in-app purchases.
Curious George: Zoo Animals
Houghton Mifflin Harcourt – $2.99 with in-app purchases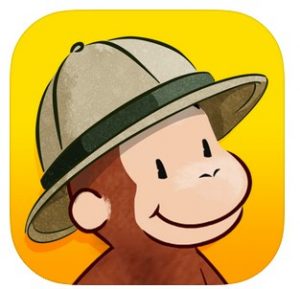 Your preschooler will love helping Curious George out at the zoo! There's lots to do, too, like feeding the animals, waking them up, and cleaning their cages. The app also includes video clips of the animals in their natural habitats and narrations by the Man in the Yellow Hat. Kids can sort, use stickers on digital backgrounds, and more.
The app is very easy to use. Kids will intuitively find their way all around, using a pop-up zoo map with symbols. The in-app purchases of ninety-nine cents each unlock new animals and new adventures.
Curious About Shapes and Colors
Houghton Mifflin Harcourt – $2.99 on iOS, $4.99 on Android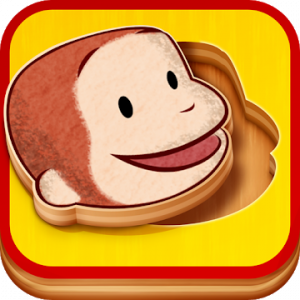 Uh-oh! No one is sure how it happened, but Curious George's toys need your help to put them back together! There are 6 interactive toys that your child can help "build" in this app, using various puzzles and activities. Kids will learn about sorting, identifying shapes, and patterns.
The app is great for building beginning math skills. Even if children don't ever use a numeral, they are learning about large and small, names of shapes, and so much more.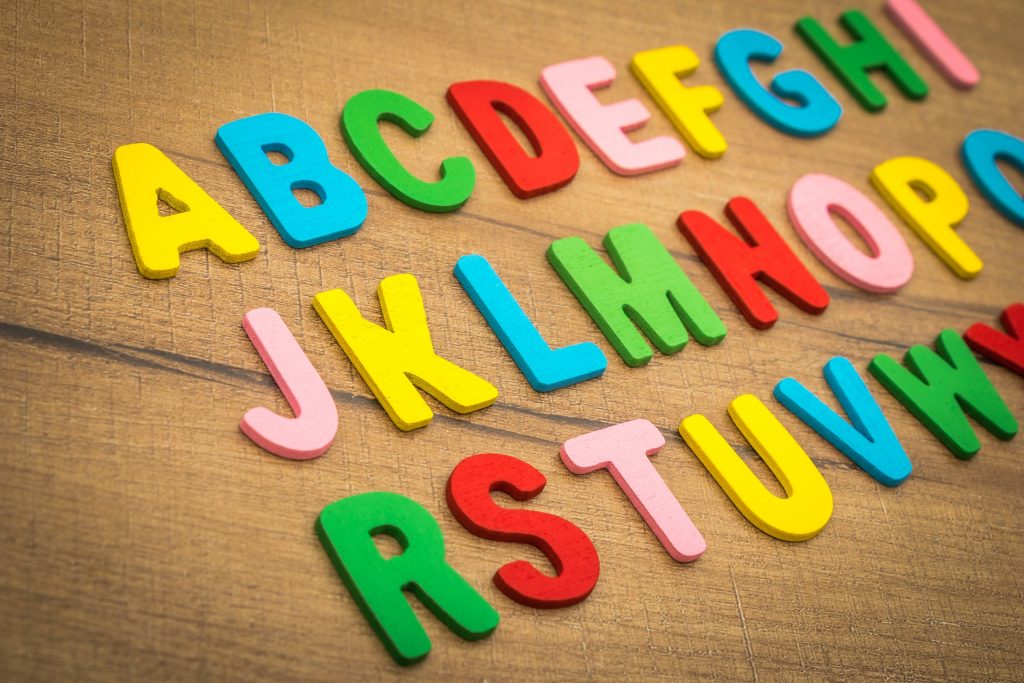 Curious George: Letters
Houghton Mifflin Harcourt – $2.99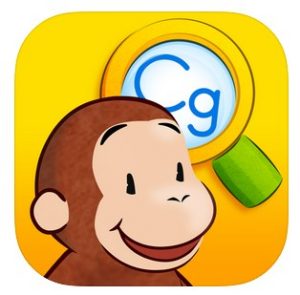 Kids will learn about letter shapes and sounds with this great app. They can use easy and intuitive drag, drop, tap, and trace interface, as well. They will love tracing the letters and earning letter badges while they play.
This app also features recording capabilities-kids can record letters and sounds in their own voices, or you can record the sounds and names for them to hear. They also can trace letters to help them learn the shapes, and move through five levels of letter fun.
Curious World: Play Learn Grow
Kidsy, Ltd. – Free with in-app purchases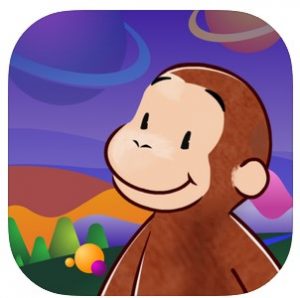 This comprehensive learning app covers all the bases: early reading, writing, and math skills, as well as problem-solving, social-emotional skills, vocabulary, and even crafts! This award-winner features appearances by other favorite book characters like Arthur as well as lots of encouragement to participate in off-screen activities. There's something here for everyone in the preschool and early school years crowd.
This is a subscription-based app. You can subscribe via in-app purchases ranging from a monthly subscription for $7.99 to an annual subscription for $64.99. You can add up to four children, and the app is adaptive, so it will grow with your child.
Preschool Fun with Curious George
Curious George's Town
Houghton Mifflin Harcourt – $2.99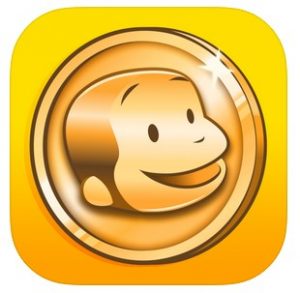 There are lots of jobs to do in Curious George's Town! Youngsters can earn "money" by completing odd jobs like feeding animals in the pet shop, decorating a cake at the bakery, or cleaning up and recycling at the park. They will help Curious George save enough money to buy virtual items for his world.
Besides all of the fun being had, kids will learn a bit about each odd job and also learn about setting goals, saving money, and more. Plus, this app can serve as a chore minder out in the real world. There's a parent dashboard where you can keep track of household chores and the rewards you've promised for each of them.
Draw with Curious George
Houghton Mifflin Harcourt – $2.99
If your Curious George fan is feeling creative, then this is the app to explore. Kids can draw, paint, and color their favorite monkey and his friend, the Man with the Yellow Hat. In addition, they can trace, do dot-to-dot pictures, and even clean up some of George's funnier messes. There are also features like stamps and stickers and even a mirror painting button that turns things opposite.
This app seems like a great time, and it is. It's also a fabulous way to help children develop and improve fine motor skills. Control of these small muscles will help children master and refine their skills at handwriting as well as many other life skills.
Curious George Train Adventure
Houghton Mifflin Harcourt – Ninety-nine cents with in-app purchases
Kids will love taking off with Curious George as he "accidentally" drives the train full of supplies to the next station. Along the way, each of the tracks has challenges the kids will need to solve, such as removing piles of leaves from the track, winding up a winch to bring the sagging bridge up to track level, and more. There are also hills and valleys to navigate carefully, or some of the supplies will spill. Kids can adjust the speed of the train to make it easier to get where they are going with the load intact.
In-app purchases can open up new worlds in this app. Each level costs ninety-nine cents, or you can unlock all of them for $1.99. This app is sure to be a favorite!
Curious About Me
Houghton Mifflin Harcourt – $2.99
Curious about Me is a unique combination of a creativity app and ebook. Preschoolers are encouraged to personalize one of two built-in stories by filling in the story pages of "Curious About Me" or "A Day at the Zoo." They will need to go on a quest for real-world items like a picture of an imaginary animal to incorporate into their stories.
The stories are sharable and can be saved for viewing again and again. This app will encourage creativity and self-expression, as well as communication and social skills.
---