We Reviewed Dozens Of The Best Halloween Apps for Kids So You Don't Have To. Here Are Our Top Picks.
Grab your mobile device this Halloween season, because app developers have been busily coming up with ways to help you celebrate. From the creepy and spooky to the silly and fun, they've managed to capture many of the things that make this holiday great.
Check out our reviewed and recommended selection of Halloween apps for kids. You'll find a collection of fun, educational apps for babies through to teens – and everything in between!
Here are just a few of the interesting options.
Halloween Games
Halloween Games for Kids
Price: Free with in-app purchases
Toddlers and preschoolers will delight in these not-so-scary games and fun activities themed around Halloween. They can dress their "ghoul," carve a pumpkin, and color some great Halloween pictures. There are eleven games in all.
Parents don't have to tell them that they will also be practicing important readiness skills as they match, trace ABCs, count, and much more. Get your little one involved in the best Halloween has to offer with this educational and fun app!
PlayDead's Limbo

Price: $3.99 on iOS App Store; $4.99 on Google Play
iOS App Store / Google Play Store
A 2D platformer, the player (you) controls a boy as he wanders through an ominous and creepy world. Limbo's unique artstyle sets it apart from other types of games typically found on iOS. Fans of gaming may remember Limbo from its PC and console cousins, and while this version is very much "more of the same", for those that have never played it, Limbo on iOS or Android will be a rewarding and enjoyable experience.
Controls are easy thanks to its native touch functionality. Tap, touch, and swipe to control your character as you run and jump, exploring the world around you. The app is not scary, but it can be. This app is recommended for teens.
Pumpkin Pal

Price: $1.99
Everyone loves jack 'o lanterns, but such is not always the case when it comes to the mess. This iPad game lets you carve your pumpkin in any way you want- with no mess! Choose from 4 different pumpkins and 18 premade design stencils to get your carve on with ease.
This family-friendly game brings out the best of Halloween without being too scary or spooky- making it ideal for families with young kids. Share your pumpkins with your friends and family and get them involved in the fun. For $2, this game is a perfect little time waster.
Labo Halloween Car (5+)

Price: Free with in-app purchases
iOS App Store / Google Play Store
Preschoolers and young children will love creating an endless array of Halloween cars this holiday. Use colors, special tires, stickers, and more to make unique vehicles, then save it to the gallery to share and enjoy. The app also includes 21 roads to get the young drivers moving. Each road has a different set of spooky obstacles to overcome. You can also help your child share the cars if you wish.
If your child is in love with cars and the endless variety of vehicles in the real world, he or she will be in heaven with this free app. There are literally thousands of possible combinations and each car will be more spooktacular than the last.
Halloween Memory Game
Price: Free
Get into the Halloween spirit with a holiday version of Memory- the classic card matching game. The game has three levels ranging from easy to hard. Kids will exercise their memory and other cognitive skills while they have fun.
This game is rated T, but no reasoning is given. The cartoon characters on the cards are not particularly realistic or scary-looking, but parents should preview the game to be sure it's right for their kids. The game does contain advertisements, as well.
Halloween Education
Make a Zombie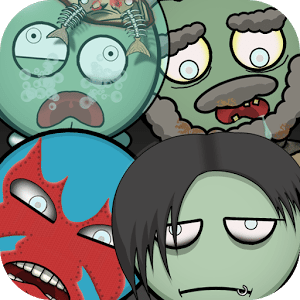 Price: Free with in-app purchases
Want to sneak a little learning into your children's Halloween? Try this app! Kids will be delighted with making their very own zombie from the parts provided, which include mouths, eyes, arms, legs, and more. It truly is a "do-it-yourself" scare!
Once the zombie is created, save it to your camera roll. The app includes tools for sharing on various social media platforms, so it's possible to "let your zombie" loose for your friends to enjoy. The app is rated 12+ due to infrequent themes that some parents might find objectionable, such as mild fantasy violence and occasional drug/alcohol references. There are also in-app purchases available and connections to social media.
How can you squeeze educational value out of this fun app? Developers suggest that players find a partner, each make a zombie in secret, and then describe their zombie to their partner. The player that duplicates the unseen but described monster with the most accuracy is the winner. Have fun!
Math vs. Zombies 2

Price: $4.99 with in-app purchases
Here's a perfect way to inject some learning into Halloween fun! Elementary-aged kids can solve math problems that let them rescue zombified children and restore their humanity. No worries-this zombie game is about as non-scary as they come: the zombies are after sweets, not brains!
Parents and teachers will love the fact that this app is correlated to Common Core Math Standards for kindergarten through grade 4 and includes a "report card" that allows adults to see the kids' progress on the skills. Skills addressed include a hefty dose of basic operations practice (addition, subtraction, multiplication, and division) as well as number order, magnitude, and more. With over 84 levels, the app will meet nearly any student's needs.
Math vs. Zombies 2 is a great way to engage learners this fall and get everyone to practice critical math skills. After all, there's a world to be saved!
Halloween WordSearch

Price: Free
Build spelling and vocabulary skills while you celebrate with this selection of Halloween-themed word search puzzles. The app features holiday word lists, scary backgrounds, and spooky sound effects to dress up a traditional and fun activity.
The app has puzzles that are middle-of-the-road for elementary aged players, with words like "haunted" and "slash." The rating is 9+ due to some fantasy violence and infrequent fear themes, but most kids will relish rising through the spooky levels as they earn points in the game.
The app features "gorgeous backdrops" and touch-and-trace interface, making it easy to enjoy holiday fun. Give it a try!
eBooks
Great Pumpkin, Charlie Brown!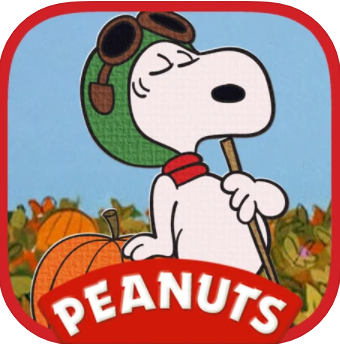 Price: $4.99 iOS App Store; $2.99 Google Play
iOS App Store / Google Play Store
This interactive ebook offers a nearly perfect Halloween experience for a wide range of age groups. Choose your costume, carve a pumpkin, and go trick or treating with the whole Peanuts gang. Nearly everything is interactive!
This story is narrated by Peter Robbins, who was the original voice of Charlie Brown in the beloved television specials. The interactions activate with a touch or a tilt, and there's always something new to try.
StoryToys Haunted House

Price: $1.99 in iOS App Store; Free on Google Play, both with in-app purchases
iOS App Store / Google Play Store
Candy is not the only thing that will hold your preschooler's interest during this sugary holiday season. The Haunted House 3D PopUp Activity Book combines the engaging nature of an ebook with the excitement of Halloween games.
The monsters in this not-so-scary haunted house just want to play. Choose from 8 spooky games that build skills in sneaky ways, earn badges and points for progress, and more. Games are fun and educational for young revelers, engaging memory, coordination, attention, observation, and more. The app keeps players engaged with awards, badges, and other earned items.
Landon's Pumpkins – LAZ Reader [Level P-second grade]

Price: Free
Children who can read second to third grade text will enjoy this story about a young boy who remembers a Halloween disaster when he carved his pumpkin last year. He and his father plan to raise, harvest, and do a better Jack-O'Lantern this year and learn some important lessons along the way.
This digital graded reader is just one example of the materials available from A to Z, a publisher dedicated to providing quality reading materials for elementary students around the country. This book includes a glossary and other tools to encourage students to learn new words and develop reading comprehension skills. Add a little holiday spice to reading practice with this free seasonal story that kids will love.
Photo Booth & Editing Apps
ZombieBooth: 3D Zombifier

Price: Free with in-app purchases
iOS App Store / Google Play Store
Of course you've always wanted to know how you'd look as a zombie, right? Now you can find out (without becoming undead)! Turn your 2D pictures into 3D animated masterpieces you can share with your friends. Your zombies will come alive with the built-in animations: they will breathe, growl, and even try to munch on your finger if you get it too close! Ooooo shiver!!! Share your zombies on various social media platforms and save them to your device's camera roll.
This app is rated 12+ for mature and sometimes scary themes. It also includes outside advertising and in-app purchases. Seems like a small price to pay for the ability to actually turn your friends into zombies with you, though. Ready to take over the world and start the Zombie Apocalypse?
Halloween Photo Editor Scary

Price: Free
This free app offers an amazing collection of frames, stickers, masks and other props that will turn your pics into the scariest ones around. There are some great ideas here for face paint, make-up and pumpkin carving, too.
The app has thousands of downloads, and has been newly updated for 2020. It's your source for the latest and greatest Halloween trends.
Backgrounds, Wallpapers, & Ringtones
Halloween Backgrounds & Halloween Wallpapers HD

Price: Free
Here's an outstanding collection of holiday wallpapers for your lock and home screens. This app features easy navigation, an awesome slideshow of options, and the capability to download your choices to your camera roll to use them when you wish. Content is updated regularly to keep things fresh and new for you.
The free app provides social sharing tools for all the major platforms, so you and your friends can keep up with each other. You can also create your own categories to organize your favorites right within the app. All in all, this is a great way to give your phone, tablet, or other mobile device a festive appeal!
Halloween Live Wallpaper

Price: Free with in-app purchases
Dress up your phone for Halloween this year! Now you can put the scary right into the palm of your hand. This wallpaper for your Android device is free to download and features flying bats and a witch.
The app is free to download. There are several other design options, all with the live feature that shows movement, available as in-app purchases. They cost $2.99 each.
Zedge Wallpapers and Ringtones
Price: Free with in-app purchases
iOS App Store / Google Play Store
Personalize your phone with holiday niceties with this app's vast collection of wallpapers, ringtones, sounds, icons, and more. This one is so much more than just a Halloween app, though there is an extensive collection of Halloween decor. You'll have to see it and check it out for yourself.
Keep track of your favorites, use a powerful search tool, and grab the content that is just right for the occasion with this app. Personalize nearly every aspect of your phone and change them up whenever you'd like. In-app purchase options will get you in-app credits, and range in price from ninety-nine cents to $99.99.