Tablets and phones can be so much more than time-wasters and digital distractions for kids! It's tough to minimize the screen time even for second graders, so how about making it as productive as possible? Here are some great games that cover academic skills, creativity, coding, and just plain fun.
Free Learning Games for 2nd Grade
Read & Spell Game Second Grade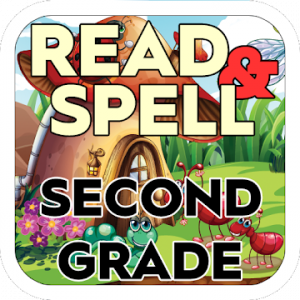 Fun Learning Kids – Free
Here are proofreading, vocabulary, and reading comprehension games for second graders. There are three levels of difficulty and the ability to use hints to remove word choices. With over 100 second grade vocabulary words to learn to read, write, and spell, this app will keep your student on his or her toes.
Read & Spell Game Second Grade puts your student in the driver's seat by helping him or her learn the meanings and usage of common grade 2 words. Knowing the vocabulary is crucial to school success!
Learnia: Spelling & Math Tutor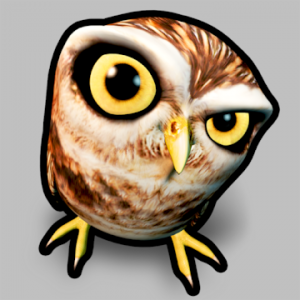 Learnia Inc. – Free
Learnia Spelling & Math Tutor moves students through math and spelling lessons with literally hundreds of exercises. It's all housed in a fun 3-D world that young students will love to explore. The math skills cover Common Core basics for first through third grade, so it's suitable for children who need extra review and those with advanced skills.
Learnia Spelling & Math Tutor supports and keeps records for multiple students, making it great for families and classrooms. It makes note of exercises that children get "stuck" on so they can be reviewed later.
Tell and Draw HD
Duck Duck Moose – Free
Tell and Draw HD is a fabulous combination of story-telling and art-making that is perfect for creative second graders. Kids can create illustrations for their tale using combinations of 27 crayons, paintbrushes, and colored pencils (including rainbow and glow in the dark colors). There are hundreds of stickers, 22 backgrounds, and more to mix and match.
Once the art is on the screen, kids can tell their stories. They can move pieces around as they create, and even use the app's built-in movie maker to record their creation for others to see. Recordings and drawings are stored in the device's My Photos section, so they are available even when the app is not in use.
Games for Logic & Coding
Hop Star: Kids Learning Games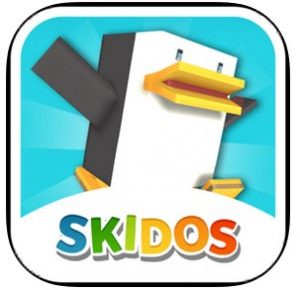 Skidos – Free with in-app purchases
SKIDOS is a whole world of children's learning games at your fingertips (with a subscription). Hop Star is the coding game in the series. Second graders will feel like they are playing a great game, when in reality they are learning the basics of computer coding. Along the way, they will leap over trucks, battle alligators, and fall off of elephants to collect coins.
The games are classroom-tested for kid-pleasing power, and also for holding children's interest. Best of all, Hop Star also helps second-graders exercise those all-important math skills. In-app purchases ranging from $3.99 to $149.99 unlock various levels of subscriptions to all of the SKIDOS games in the series.
Algorithm City: Coding Game
Musteren – Free
This game will pull kids into the world of coding with a fun game using animals. Along the way they will learn basics like command sequences, loops, and functions. Their characters can earn gold and move through 51 levels that range from a tutorial through easy, medium, and difficult challenges.
Computer coding is increasingly taught in today's second grade classrooms, so don't let your child be the one left behind! In addition to gaining a better understanding of how computers work, children who learn a bit about the subject also learn to be orderly, logic thinkers and develop their problem-solving skills among other things.
Tynker: Coding Games for Kids
Tynker – Free with in-app purchases
This app offers a selection of six different games, ranging from Minecraft to Barbie coding, and even includes robotics. Coding tasks include animating drawings, making music, flying a drone, and more. This app is a favorite in second grade classrooms across the country, so it's possible your child is already using it.
A monthly subscription is $9.99 and an annual one is $59.99. The price is not bad when you realize that the app includes lesson plans, record keeping, assessment, and other management tools that make it perfect for classroom or family use.
Nancy Drew Codes and Clues Mystery Coding Game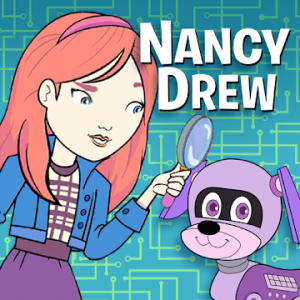 Her Interactive – Free with in-app purchases
It's hard to beat an app that teaches coding, problem-solving and reading comprehension all at the same time! This app is particularly aimed at second grade girls and the more STEM-related skills we can get them interested in, the better.
The app is set up like a mystery story. Kids get to choose disguises, find clues, and program a robot puppy to solve the mystery of the missing project at the TECH fair. Every step of the way, kids will develop pattern recognition, sequencing skills, spatial visualization, and problem-solving skills.
Games to Strengthen Academics
Sight Words: Reading Games
JD Software LLC – Free with in-app purchases
Here's a fun way to practice those all-important Dolch words! Kids who master them are more fluent and confident readers. There are six great games in the full version, including word search and a rat-racing game!
This app is free to try and costs $2.99 to unlock all of the games. It covers the Dolch words from PreK through grade 3, so it will be a help both to young struggling readers as well as students who are a bit ahead with their sight word mastery.
Second Grade Learning Games
RosiMosi LLC – $3.99
Here's a treasure trove of second grade activities, games, and puzzles! This app includes 18 different games covering topics including multiplication, punctuation, spelling, science, suffixes and more. There's something for everyone here.
The teacher-approved lessons are pulled straight from the grade 2 curriculum, covering topics such as odd-even numbers, place value, ABC order, and much, much more. This app will keep kids productively busy for hours!
iOS App Store /  Google Play
ABCya Games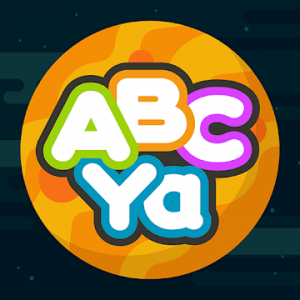 ABCya.com LLC – Free with in-app purchases
This app is the mobile version of the popular ABCya website that features over 250 games across the second grade curriculum. You can easily search by grade level, since it covers grades 1-5 altogether. There's lots of room for kids to grow with the app.
Kids can practice common core-related reading and math, as well as second grade science and social studies, all in a fun way that encourages problem-solving, higher-level thinking skills, and more. There are 6 free games per week, and a subscription will access all of the available games. In-app purchases range from $2.99 to $299.99.
Math Games – Brain Training
Pavel Olegovich – Free
Here are ten different games that cover computation skills like addition, subtraction, multiplication, and division. Best of all, this app nurtures mental math skills. Mental math is the ability to solve math problems without writing them down. Second graders who master mental math are faster and more confident with their math work, so give it a try!
Developers recommend that second graders use this app daily to exercise their mental muscles. There aren't too many bells and whistles, but the game is fast and fun and will improve math skills if used regularly.
Games to Build Creativity
Attributes by Math Doodles
Carstens Studio, Inc. – $2.99
Second-graders are busy exploring their worlds and one way that we can help them is to teach pattern recognition and problem-solving. Attributes by Math Doodles does just that.
This outstanding set of 7 math puzzles is well-scaffolded to meet second graders where they are presently and move them to the next level. There are 10 levels within each puzzle, and each is capable of self-generating a seemingly endless array of infinite problems within the level. Kids will have ample opportunity to get all of the practice they need before moving on to more challenging material.
The app is a very reasonable $2.99, considering the vast amount of learning and play value included. Topics covered include patterning, attributes, Venn Diagrams, classification, if-then statements, and much more. And it's child-friendly, which is a huge plus.
Draw an Animal
YataToy – $1.99
Draw an Animal is an unusual app in that it puts a figure on the phone's screen and invites children to finish the picture on paper around the phone. The connection between the digital and the real world is astounding and important. The app includes a different animal for each letter of the alphabet and can be used in 5 different languages.
This app includes directions for drawing the simple animal shapes, so it can take a child from idea to actual drawing in minutes. With 26 different animals to try out, there is lots of room for fun and creativity.
Toca Band
Toca Boca AB – $3.99
Second graders can choose from 16 cool characters (each with a unique sound) and create a special band. Young musicians can experiment with different combinations of sounds and beats using any or all of 48 sound loops. They can practice solo with just one creature or add more to the tune.
Kids can set the music and go dance to it. The game is ideal for kids with no high scores or stress to worry about. It's just plain fun.
The Complete FairyTale Theater
Nosy Crow – $4.99
With seven favorite fairy tales represented, kids can pick and choose backgrounds, characters (over 60 of them!) and props to retell their best-loved stories or create entirely new ones. The app allows them to create stories again and again.
Not only will it record their story as they create different scenes, but they can add background music, their own voices, and sound effects. Each scene can be saved and then combined with others to make stories.
Faces iMake- Right Brain Creativity
iMagine Machine Israel – $2.99
Faces iMake will open creative doors in all kids, second graders and otherwise. Developers also recommend it highly for children with special needs. There are five included lessons on creativity, new backgrounds with common shapes for artists to jump off from, and even a background music feature that allows users to work to tunes.
One satisfied user remarked that this app is a modern-day take on the classic Mr. Potato Head. The app's hundreds of ratings have landed it with a whopping 4.4 stars. If your second grader is visually creative, it's a great addition to your collection. If your second grader is not particularly visually creative, it just might be a way to nurture the skill.
Games Just for Fun
Highlights: All About
Highlights for Children, Inc. – Free with in-app purchases
This app offers the best of print and digital from perennial favorite, Highlights For Children, with a digital cousin that offers stories, games, puzzles, and more. The app also includes interactive features that just are not possible in print format, such as recording your own narration to stories and so forth.
There are ten extra topical editions, themed around things such as music, clothing, camping and other exciting subjects. Each edition costs $1.99 and will provide hours and hours of entertainment for second graders.
Fairy Tales ~ Bedtime Stories
Vincent Herriau – Free with in-app purchases
Fairy Tales ~ Bedtime Stories is a collection of favorite stories and related games all in one app. The full version includes 20 different traditional stories, such as Cinderella and Snow White.
There are mazes, matching games, hidden pictures, and jigsaw puzzle activities for each one. Each story has a "read to me" and a "read to myself" mode plus the usual assortment of interactive and animated pages.
This app includes one story in the free version (Puss in Boots), and the others can be unlocked using the in-game currency. Additional currency coins can be purchased in varying amounts for between $2.99 and $16.99. Coins can also be earned by completing activities within the app.
Charades! Kids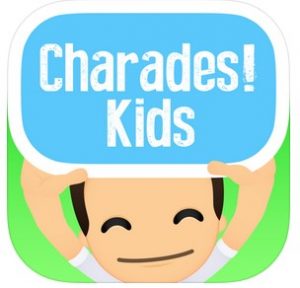 FatChicken Studios – Free with in-app purchases
Ready for a family game night? This app is the perfect way to keep things rolling in a way that all ages will enjoy. Questions revolve around children's songs, anime, toys, games, cartoons, and other topics for children to enjoy and participate with. The child-themed activities are perfect for parties or big groups of kids as well.
Borrowing a bit from popular commercial games, this app will have folks acting, singing, drawing, and most definitely laughing as they try to convey what is on their card in the assigned manner. Users can remove ads for ninety-nine cents, or purchase extra coins for $3.99.
Just 2 Pics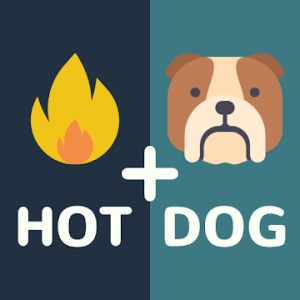 Blue Boat – Free with in-app purchases
This brain twister of a game is actually a masterpiece of trivia that requires creative thinking, and it's fun for the whole family. The app shows two pictures that can be put together to make one word. For example, it might show a fire and a canine, which could be put together to make "hotdog."
The game is family-friendly, and can be played both online or off. The in-app purchases available are for coins (in-game currency), ranging from $1.99 to $39.99.