Your third grader is learning many critical concepts this year, and many need some extra practice to make sure every little thing they learn "sticks." Everything they learn in this grade is foundational to success in later school years. Give your child a hand with practicing all of those critical skills outside of class using some of these helpful apps.
Free Learning Games for 3rd Grade
GoldieBlox & the Movie Machine
GoldieBlox – Free
Kids can use drawings, photos, and more to create stop-action animations with this fabulous app. The app has tie-ins to books and toys that are available commercially, but it also can stand alone if you wish. While they play, kids learn the fundamentals of animation and lots more.
The app features some great tools to be creative, including a photo-capture tool, a brush with 3 size shapes and multiple sizes, 20 colors, and 85 stamps. With adult help, kids can share their movies via email or text.
Guess the Code
Optime Software LLC – Free
Here's a fun app that will help your third grader with patterns and sequences. The device chooses a sequence of colors, and the player's job is to crack the code using a limited number of guesses. The app features several levels of difficulty and also provides the ability to shift from a color code to a letter code so that children who are colorblind can also play.
Users have given this app a whopping 4.5 stars out of five on the App Store, showing that it's quite popular. The game is quite similar to a digital version of "Mastermind," so it might seem quite familiar.
Wizard School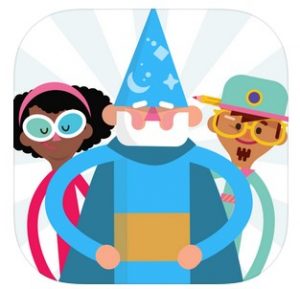 Duck Duck Moose LLC – Free
This app is a third grader's learning playground. There are over 3,000 videos, maps, and other content elements that are curated by educators and designed to help children explore learning across the subject spectrum. Science, design, languages, and geography are just a few of the topics covered. 
Kids can respond to what they have been learning by creating their own digital masterpieces. They also can safely share them with family and friends. Developers give examples like designing the perfect treehouse or building a talking president. The possibilities are endless, and the app encourages the best kind of learning: hands-on!
Scratch Jr.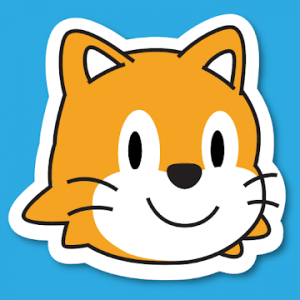 Scratch Foundation – Free
Scratch Jr. teaches young elementary students the basics of computer coding using the Scratch language developed at MIT. It's perfect for third graders who are just beginning to explore how to write directions for computers. The app prepares them to tackle the popular Scratch language down the road.
The interface is designed for young children. It uses graphical coding blocks that kids can put together in countless ways to solve puzzles and problems. Scratch Jr. is about the best introductory coding app that you'll find.
Games for Logic & Coding
Kodable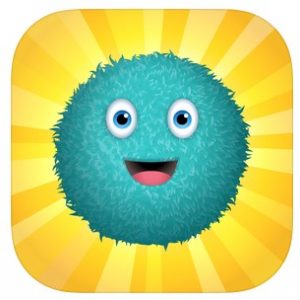 Surf Score Inc. – Free with in-app purchases
Kodable is a great app that will grow with your third grader. It starts out simple and becomes more complex as they learn. Children will quickly master coding basics, like loops and if-then statements, and then move on to the order of operations (and much, much more).
This app will help you tap into all the benefits of learning to code at a young age, including increasing the ability to solve problems, the ability to stick to a task, and more. If they stick with the app, they can be coding with JavaScript by grade 5.
Tynker
Tynker – Free with in-app purchases
This award-winning app will help children from ages 7 and up refine their coding skills. Using a great mix of puzzles and games, kids will learn basic elements of coding like loops, variables, and more to solve problems, and create art (and much, much more).
This app ties-in with a lot of popular cultural icons, like Minecraft and Barbie, to engage children in coding. Subscription options allow access to fresh content and cost either $11.99 per month or $95.99 per year.
Move the Turtle. Learn to Code.
Next is Great – $3.99
80s kids will likely recall the LOGO programming language where you gave commands to a turtle to move around. Move the Turtle. Learn to Code is quite reminiscent of LOGO. This app is perfect whether your third grader has been coding for years already, or is just beginning. It covers the basics, such as loops, variables, and conditionals, and also has loads of room for creativity.
The app supports important learning in other areas, as well, such as the notion that you can save your work and reuse parts of it for new situations. Kids also learn to complete steps in a process and to do things in order.
codeSpark Academy: Kids Coding
codeSpark – Free with in-app purchases
Let kids learn to code with codeSpark's patented "no-words" interface. There are challenges, games, puzzles and more that will teach kids the basics of coding. The app developers note that this app is perfect for children with special needs or focus-related challenges. They can work on their own creative projects in the GameMaker.
The app supports record-keeping for up to three students. A subscription for $9.99 per month to this app provides personalized daily practice, new content monthly, and more.
Games to Strengthen Academics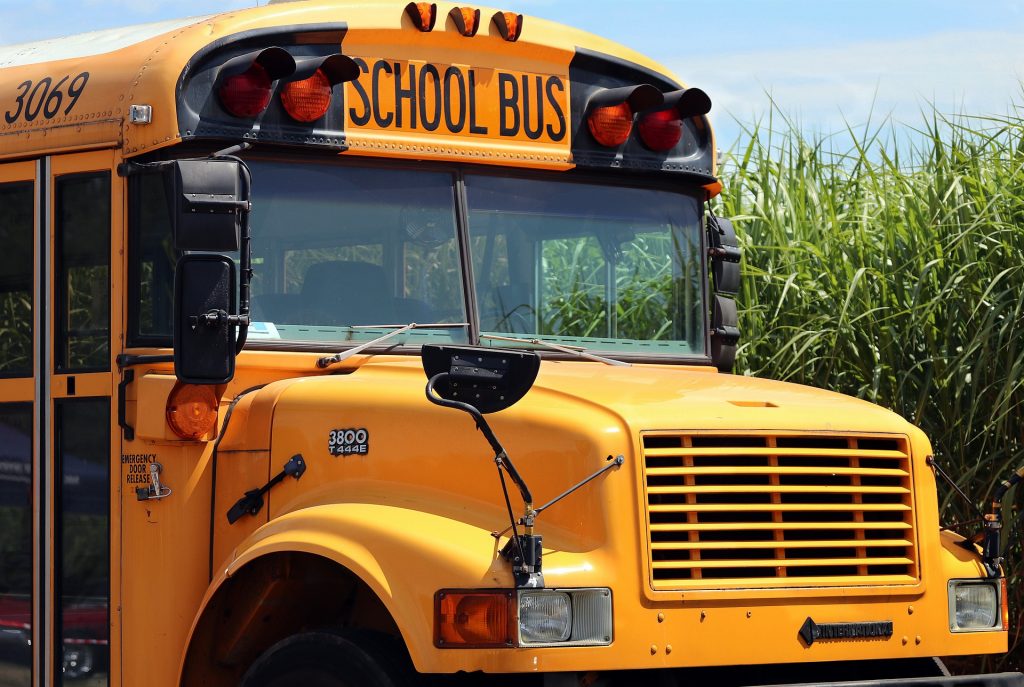 Anywhere Teacher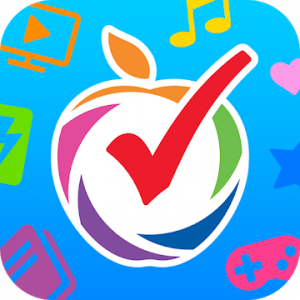 School Zone Publishing – Free with in-app purchases
Now, from experienced educational publishing house School Zone, comes an app that will meet your third grader right where he or she is at with most academic subjects. The Anywhere Teacher app provides guidance, lessons, and practices appropriate for preschoolers on up to third grade students. It offers multi-sensory learning exercises that will benefit kids, no matter whether they learn best by seeing, hearing, or doing.
This app offers a wide range of activities, including videos, books, flashcards, interactive worksheets, and more. New content is accessible with the subscription on a regular basis. A monthly subscription is $8.99 and annual is $79.99.
Rainbow Sentences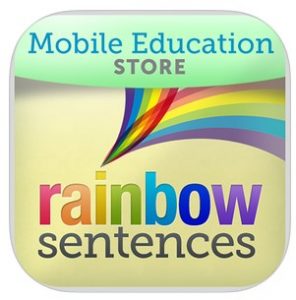 Mobile Education Store LLC – $7.99
Give your third grader a leg up on grammar studies that begin this year in most classrooms. All those nouns, verbs, and adjectives can be confusing! This app color-codes the different parts of sentences to clarify things for students. Third graders are usually encouraged to expand their sentences to help them lose the "choppy" feeling that often characterizes writing from younger students. This app will help them develop the skills they need to develop into smooth, effective writers and speakers.
The app features over 160 images to serve as starters for sentences. It allows children to record their voices and includes optional voice over feature to help struggling readers. There are six levels of sentence complexity, and several games to reinforce the skills that children learn.
Teach Me: 3rd Grade
24X7digital LLC – $1.99
Here is the fifth app in a popular series that is just targeted at third graders. The app includes games to help children review spelling concepts, sight words, and fluency with addition, subtraction, multiplication, and division facts. The gameplay is appealing to kids as they can earn "coins" to use in the in-app reward center. The activities rotate through the subjects, so there's no boring repetition here. Parents can monitor kids' progress, as well.
This app features Teach Me's unique system for reading children's on-screen writing. If they need help, the app will lead them to the correct response, and it includes guidance on how to form the letters correctly.
Games to Build Creativity
PlayART by Tapook
Tapook Publishing – $3.99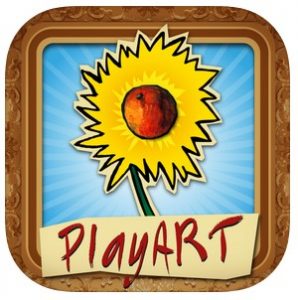 Kids can combine and recombine elements from famous art masterpieces in this fun app that will promote creativity and art appreciation. It features the artwork from Katsushika Hokusai, Paul Cézanne, Claude Monet, Henri Rousseau, Vincent Van Gogh, Gustav Klimt, Paul Klee e Amedeo Modigliani. Children will learn about their original works, then have chances to clip and combine elements in new and exciting ways.
This award-winning app features over 160 works of art and 48 different canvases to try out. Players can move, resize, rotate, and rearrange elements to their hearts' content. Save the masterpieces and share them on social media if you wish.
Grow Flowers & Bees
Gro Play – $2.99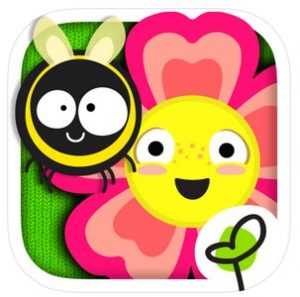 Creative kids will love the possibilities they find in this app. There are over 70 colors and 40 brushes to choose from and use to make gorgeous and unique flowers. Third graders can be endlessly creative with a free drawing mode and a 'symmetry mode' that allows them to duplicate one side perfectly to the other. Then they can watch as birds, bees and butterflies "pollinate" their creations to spread them around the screen.
This app is designed to nurture creativity and artistic flair, but it also teaches about biodiversity and the environment. It utilizes iPad's multi-touch feature, so parents and children, or best friends, can play together.
Write About This
RSA Group LLC – $3.99
Get third graders excited about writing with this app. It includes 175 images and well over 300 voice prompts. If you wish, you can even customize the app with your own pictures. It covers all writing genres, too.
Teachers and parents will love that kids can create their own personalized portfolios of their writing. They can also add a voice clip to their work, turning it into a writing video. It easily meets the needs of students at multiple levels.
Book Creator
Red Jumper Limited – $4.99
The sky's the limit for your third grader with this e-book creation app! Kids can tell their own stories (fiction or nonfiction), add photos and drawings, and much more to express themselves. They truly are in charge of their creation, because they can choose book sizes and fonts, add video and voice-overs, and even add stickers!
The books are readable in iBooks, so their creation looks and feels like a real ebook. With adult help, there's even possibility of publishing through iBooks. Books can also be shared with others on a more local basis through apps such as Dropbox and other cloud-based services. Best of all, these books can be converted into videos and shared on the web.
Pixton Comic Maker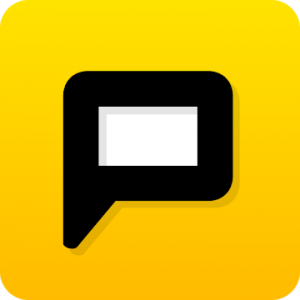 Pixton Comics Inc. – Free with in-app purchases
Pixton Comic Maker will put your third grader in the driver's seat making his or her very own comics and graphic novels. The app comes with some basic characters, backgrounds and props, with options to change clothing and poses. It's enough to tell a simple story and find out if your child enjoys the platform. The app is great for fun or suitable for assigned projects for school, and may just encourage reluctant writers to put pen to paper.
Additional sets of characters, backgrounds, and props are available as in-app purchases. Most sets are themed around school subjects or middle grades literature, making this a wonderful tool for teachers, as well. Users will need to create an account at Pixton.com.
Games Just for Fun
SUDOKIDS – Sudoku for Kids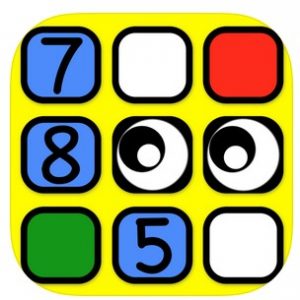 Nextbook, Inc. – Free with in-app purchases
Third grade is a fine age to introduce to the game of Sudoku. By this age, kids have developed enough logic and understanding of patterns and rules to make them likely to be successful. This app is a good start, because it offers 3 sizes of puzzles: 4 x 4 grids, 6 x 6 grids, and the traditional 9 x 9 grids that are familiar to most of us.
The app also has features that will help your third grader get comfortable with the game, including a hints system and highlighting of duplicate numbers to prevent errors. The free version of the app limits play to fifteen minutes per day. Open up unlimited play with a monthly subscription of $1.49 or an annual subscription of $8.99.
Trainyard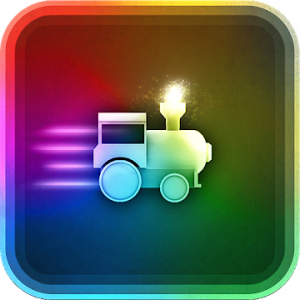 Matt Rix – Ninety-Nine Cents
Looking for a wholesome, fun game for your third grader? Look no further! The concept behind Trainyard is quite simple: get each of the colored trains into their matching-colored stations. The first few levels are pretty easy, then be prepared. There are 100 levels, plus 50 bonus puzzles. Fortunately, there are hints available when you get stuck.
Trainyard offers a system to build your own puzzles. It also connects to Game Center, so you can share puzzles and solutions as well as compete with friends. And thankfully, there are multiple ways to solve each puzzle.
Ball Fling
Harshdeep Singh (Bunny)- Free
This game is deceptively simple – just use your finger to fling the red ball into the blue ball. For a simple little task, it is quite addicting. There are two modes of play: simple and timed. Players can play solo style or compete with a friend.
How high can you score? And watch out for the rare green ball – it's harder to hit, but it's worth either extra points or additional time.
Word Search Puzzles
Storm8 Studios – Free
Third graders love word search puzzles, and word search puzzles are great practice for third graders. This app offers some nice puzzles, and kids will have a great time. Puzzles are themed with kid-friendly themes, like pirates, and you can replay puzzles if you wish to beat your old high score.
This app puts favorite puzzles at your fingertips. You won't need the kids to pack paper-and-pencil puzzles on trips or have them available for wait times.