We Reviewed Dozens Of The Best Science Apps for 2nd Grade So You Don't Have To. Here Are Our Top Picks.
One outstanding trait of nearly all second graders is that they love science! They are curious and want to know how the world works. Help them explore on their own terms with these great science apps for grade 2.
Physics, Chemistry, & How the World Works
Nico & Nor Coconut Star
WGBH – Free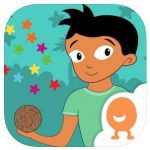 Second graders can solve physics puzzles in this outstanding and completely free app. It will strengthen those all-important investigative skills and build a broader science vocabulary along the way. There are sixteen levels to explore, and young children will learn from each and every one.
The app uses a realistic physics engine to help children understand concepts of force and motion, touching on gravity and other natural forces along the way. After experiencing these things within the app, children will be more prepared to watch for them out in the real world.
Crazy Gears
Edoki Academy – $2.99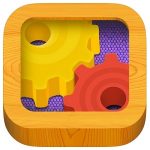 Nurture problem-solving and critical thinking with this puzzle game. Children need to arrange gears and other parts to accomplish tasks in this fabulous exercise in physics reasoning. There are no rules-developers that have created the ultimate digital physics and mechanical systems playground.
Even the very young can learn about concepts such as action/reaction, mechanical advantage, motion, tension, speed, and direction. Best of all, these concepts are right in line with the concepts they need to be learning in most second-grade science classrooms.
Leonardo's Cat
StoryToys Entertainment Limited – $2.99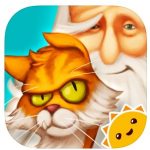 It's a science mystery! Help Leonardo DaVinci regain control of his device by solving 60 levels of brain teasers complete with amazing contraptions. Use some of Leonardo's other incredible inventions to get the job done. There's no shortage of explosions and action, either.
While they play, second graders will be developing problem-solving, reasoning, and prediction skills. They will experiment to solve puzzles and note the outcomes. Any science teacher will tell you that these are exactly the skills built in second-grade science at school.
Simple Machines by Tinybop
Tinybop Inc. – $2.99
Second graders can get playful with the six simple machines: levers, pulleys, inclined planes, wedges, screws, wheels, and axles. The built-in activities will help them learn about action and reaction, input and output, mechanical advantage, and more. Using and altering their simple machines, kids can accomplish goals like destroying a castle or making music.
This app is highly educational and goes right along with the second-grade curriculum in the realm of applied physics. Kids will learn important vocabulary as they play, as well.
The Sandbox – Building & Craft
Pixowl, Inc. – Free with in-app purchases
There's no better way to explore how a world works than to create your own! This world-building app will encourage second graders to build, create, and adventure through their own personal world. Along the way, they will learn about the rules and laws of the universe, chemical reactions, and more.
All worlds are governed by physical laws, so this game encourages the kind of exploration that will help kids learn to uncover them. The skills are the same ones they will need in science class as they discover the laws that govern our world.
This app is free to download and includes a world of possibilities. In-app purchases to expand the world even further range from ninety-nine cents for various individual elements to $9.99 to unlock everything that is available.
---
Ecology, Plants, Animals, & Nature
Bloom by Megalearn
Megalearn AB – $4.99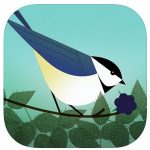 This app fits right in with most second-grade science classes' focus on plants and seeds. Children will learn how raspberries, coconuts, and dandelions reproduce and spread around their environment. They can explore on their own and make discoveries in this richly-illustrated environment.
Children will learn about three different strategies of plant reproduction, gather basic information about three plants that may or may not already be familiar, and get an introduction to plant anatomy. They can play all they want in a low-stress and child-friendly environment.
My Food – Nutrition for Kids
urbn; pockets – $2.99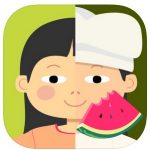 This app does a great job of combining science with health in a way that will help young children see the connection between the two subjects. Kids can do virtual experiments to discover information about healthy foods, plant their own virtual herb garden and watch it grow, and much more. They also will learn about the USDA and other world-recognized nutritional guidance systems.
The app encourages inquiry-based learning, just like second-grade science class. It also builds problem-solving skills and will help children learn to adopt a healthier lifestyle. Best of all it rewards curiosity, just like science in nearly any area.
Mammals by Tinybop
Tinybop, Inc. – $2.99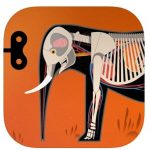 Mammals by Tinybop is perfect for your second grader's love of animals. The app provides interactive features for five very different kinds of mammals, from a bat to an elephant. Kids will learn all about the animals, from how they interact with their environment to how they work "inside."
The developers also took great pains to weave scientific concepts and scientific thinking through this entire app. Kids are encouraged to question, develop theories, experiment, and reach conclusions, just like their science teachers are showing them in school.
MarcoPolo Ocean
MarcoPolo Learning, Inc. – Free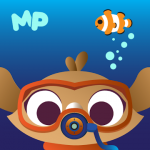 Make your own aquarium, build your own coral reef, or stock your own ocean! There are six playful activities that your child can use as he or she learns about the animals, environment, and vocabulary of the deep. Chances are very good that your kids will find something great to do here – what child is not fascinated with dolphins and octopuses?
MarcoPolo Ocean uses a virtual boat and a virtual submersible to do the heavy lifting in this imaginary watery world. Kids are in complete control and they can play and play, which is the way science skills are learned best.
Montessori Seasons and Weather
Rantek, Inc. – $3.99
Your second grader likely has a good idea of what the various seasons bring around your area, but now is ready to learn more about the weather. This app still fits the bill, even if they started using it when they were younger. Get them going to learn about different types of clouds, tornadoes, and much more.
Low-key activities include matching, sorting, and coloring. This app is perfect for students struggling a bit with science concepts or general academic work in second grade and will provide a nice review for more able learners.
Virry game: Learn Wild Animals
Fountain Digital Labs – Free with in-app purchases
This app's developers have taken the best of video footage from world-wide wildlife conservatories and paired it up with interactive activities that are perfect for second graders to create an almost real-life experience interacting with animals. For example, kids can give water to thirsty giraffes by shaking their devices. They can smile at macaws and see their reaction.
The app encourages creative thinking and problem solving while helping kids learn about wild animals up close and personally through a combination of video and other digital tools. Your kids will come away feeling like they are experts in animal life!
---
Astronomy, Stars, & Outer Space
SkyView Lite
Terminal Eleven LLC – Free with in-app purchases
This point-and-enjoy app uses your device's location and camera to identify nighttime features in the sky. Just point the device to the sky and see stellar objects, like constellations, planets, and even man-made satellites, identified and explained. Best of all, the app even works during the day, so you don't necessarily have to miss bedtime to learn about the night sky.
Part of the curriculum in second-grade science is learning about what's in outer space, so this app will help young children review and reinforce what they are learning about in school. Wi-fi is NOT required, so you and your family can enjoy this app no matter where you may be.
Brittanica Kids: Solar System
Encyclopaedia Britannica, Inc – $1.99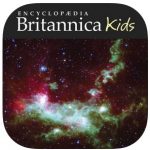 Second graders can explore outer space science with this fantastic collection of solar system puzzles and games. Space is one of the many topics that second graders cover in science, and this app provides the perfect support and extension resource.
Brittanica Kids: Solar System includes games such as Memory and Magic Square, as well as a wealth of informative articles and videos that will keep kids engaged for hours. Perhaps the most outstanding feature, though, is the photography. There is a wealth of very high-quality images that are absolutely astounding.
Star Walk Kids: Astronomy Game
Vito Technology, Inc. – $2.99 iOS, ninety-nine cents Android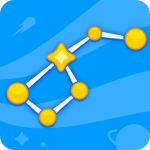 Star Walk Kids invites young children to explore the night sky and learn about outer space with a unique, game-like format. It uses animated characters and drawings to simplify concepts related to astronomy and make them more entertaining for second graders.
Second grade children spend time learning about the sun, moon, solar system and stars, so this might be the perfect app to get them thinking upwards. Everything is explained at a simple level that is perfect for younger children.
My Spacecraft- Rocket Science for Kids
urbn; pockets – $2.99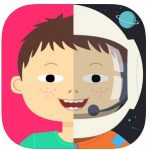 Kids can explore 20 sections of space science fun that touch on all four of the STEM areas they need to be successful. There are over 100 illustrations and no reading required, so it's perfect for all levels of ability. Kids can discover answers to burning questions, such as "What do astronauts eat in space?" and "How old is the universe?"
This app is totally child-friendly and encourages exploration and curiosity with no pressure whatsoever. There are no outside advertisements or extra purchases. 
---
DIY Real-World & Virtual Experiments
Toca Lab: Elements
Toca Boca AB – $3.99
Toca Boca is a go-to developer for educational apps, and they've got a winner here. Second graders are just beginning to learn about the substances that make up our world, and this app allows them to experiment and play with 118 elements. It teaches them about different types of experiments using a virtual centrifuge, putting elements with mystery liquids into test tubes, heating and cooling them, and much more.
Each element has its own personality and kids can discover many real-life properties as they play and experiment. The app encourages describing what they see and how the elements respond. They'll be able to answer questions and make predictions about the elements.
Duckie Deck Trash Toys
Duckie Deck Development – $2.99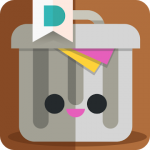 A big part of second-grade science these days is about the environment. Here's a cool app that gives your child hands-on experience with reusing and recycling! Kids can make all sorts of exciting toys from old things around the house and begin to understand how one item can be repurposed to do a different job.
This app seems like simple fun on the outside, but scratch the surface, and you will find that kids are learning as they go. There are physics lessons involved in assembling the crafts, fine motor and coordination practice, and more, all in addition to the earth-friendly recycling theme.
Active Explorer
American Association for the Advancement of Science – Free
This app is about perfect for second graders on a quest to learn more about the world around them. It's extremely hands-on and will provide opportunities to do science out in the real world. Parents, caregivers, or teachers log into the companion website and set up "quests" for the kids. These can be personalized, or tied to the school science curriculum. The important part is that they get the kids exploring the real world around them by observing, experimenting, and learning.
There are loads of ways to use this app to further scientific understanding. What's best of all is that the adult leaders can maximize the science concepts that kids need for the rest of their lives, like learning how to get information and how to present it to others. The possibilities are nearly endless.
Play and Learn Science
PBS Kids – Free
Here's another fabulous app that will help second graders with the core science concepts they will need now and in the future. PBS Kids has created an app that includes learning games, instructional videos, and virtual experiments that kids can actually control to find out what will happen.
And because it's from PBS Kids, you can be sure that it's absolutely safe and completely free to use. You won't find a better deal to help your second-grade scientist!
Plum's Creaturizer
PBS Kids – Free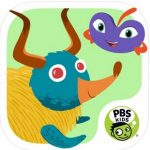 If kids have a built-in curiosity about nature and animals, Plum's Creaturizer offers some amazing DIY options. Kids get to mix and match parts to form over 1 billion (yes, you read that right!) different crazy creatures straight from their own imaginations. This app is perfect for your second-grade scientist!
Kids can apply all of the concepts they are learning in second-grade science as they create creatures, then use hypothesis and scientific reasoning to figure out where such a strange creature might live and how it might interact with its world.
The app has a feature that allows the young experimenter to "drop" their creature into real-life photos of their backyard or other environments, then save the new picture. They can discover the connections between the creatures' physical selves and their environment, such as how the type of mouth and teeth would affect the creature's diet.