Our experts reviewed dozens of the Best Toddler Apps so you don't have to. Here are our picks.
Toddlers are exploring a new world, and there are some great apps out there that can help them learn. Remember that the best learning will happen if you interact with your child as he or she uses these apps- after all, you are your child's first and most important teacher!
Our team of savvy moms and teachers have searched, reviewed and recommended the best apps for toddlers. Here are some fun and educational apps for toddlers that we guarantee you (and your kids) will absolutely love.
My PlayHome

Price: $3.99 iOS App Store; $3.49 Google Play
iOS App Store / Google Play Store
This app is like a giant interactive doll house. Toddlers love to click on each item to see what it does. You can do anything from cooking dinner to jumping on the bed. Kids love to turn the lights on and off, send the baby down the slide, push mom on the swing, and more. This app will keep your little one entertained for hours.
This is a fantastic app and well worth the few dollars I spent on it. We definitely recommend it to anyone with kids under the age of 10.
Toothsavers Brushing Game

Price: Free
An evil sorceress has cast a wicked spell, leaving everyone's mouths to rot and be overrun by cavities. Now it's up to you to help Toothy and the Toothsavers save everyone's teeth! You'll have two minutes to brush and scrub away the spell for each of the kingdom's quirky inhabitants. From the Dragon to Little Red Riding Hood to the Pirate, only you can help them clean their teeth. Kids can brush their teeth along with the characters on the app, encouraging them to do it twice a day. Parents can keep track of their child's hygiene habit with the built in calendar.
This free app is highly rated and will make your dentist smile!
Monkey Preschool Lunchbox

Price: $1.99 on iOS App Store; $4.99 on Google Play
iOS App Store / Google Play Store
This is a great educational app that will teach your child number recognition, counting, colors, and matching. It has numerous simple games to teach simple math skills. Your child can earn stickers along the way to save on a sticker chart.
This game teaches young kids basic reasoning skills and keeps them entertained with a simple to play interface. Love this and the other games by the same company. We love the variety of little games to learn colors, shapes, letters and counting. It will help your child grow and learn.
Nighty Night

Price: $3.99 on iOS App Store; Free on Google Play, all with in-app purchases
iOS App Store / Google Play Store
With this sweet app, your toddler gets to go around the farm and say nighty night to all the farm animals and turn off the lights. With the calming music playing, the narrator of the app ends the game with telling your child to go to sleep. It's a great addition to your bedtime routine. This charming bedtime story will soothe your young child with delightful imagery and a simple but engaging spoken tale. Inside an exquisitely illustrated farmhouse, adorable woodland animals need help turning out the lights to fall asleep.
Intuitive controls and fun interactive surprises make Nighty Night a pleasure to explore, and with optional narration, you and your toddler can settle in to be entertained or bring your own imaginations to the wonderful night time world. It has optional in-app purchases of extra animals for $1.99 each.
Kids Balloon Pop Game
Price: Free with in-app purchases
Here's an app that will grow with your child. Who doesn't love popping multi-colored balloons? This one will start that way for your young toddler- very engaging in its own right. But, when your child is ready for something a bit more challenging, the app will morph into an ABC and counting app.
It works in 10 languages, too, so you can continue to use it to practice the basics as they grow even more. It also has modes that you can use to adjust the look and feel of the game to accommodate youngsters with special needs.
Potty Time with Elmo

Price: $2.99
When it's time to potty train your little one, Elmo leads the way! Potty training is always a challenging time for both parents and kids. This app is so helpful… from the cute story to the catchy songs to the reward chart.
This app features kid favorite character, Elmo. Your toddler can enjoy songs, activities, and a potty chart. When your toddler is ready for potty training, this app is a must.
Little Builders for Kids

Price: $3.99
If your child cannot get enough of trucks and tractors, then this is the app for them. They experience driving trucks, building houses, and even pouring cement.
Let kids loose in a construction zone where they can place a roof, lay a foundation, paint a house, and more. Children will feel like one of the builders as they operate a crane, cement mixer, and excavator, and they'll delight in all the surprising little interactions with workers in and around the job sites.
Daniel Tiger's Grr-iffic Feelings

Price: $2.99
iOS App Store / Google Play Store
Children can play, sing, and learn about all kinds of feelings with their friend and neighbor Daniel Tiger from the hit PBS KIDS series, Daniel Tiger's Neighborhood.
Children can choose from 18 of their favorite Daniel Tiger's Neighborhood songs, each one fully animated and expressing a different feeling. A great resource for children and parents alike! This is an excellent app to help your child deal with their feelings and emotions. There are four engaging activities that will help your toddler navigate their feelings. The app has outstanding ratings on both app stores.
Wheels on the Bus

Price: Free
iOS App Store / Google Play Store
This award-winning tribute to Wheels on the Bus is a fun, interactive experience encouraging motor, language and cognitive skills through fresh illustrations, creative interaction and music. Sing along to this classic with your toddler in English, Spanish, French, German, and Italian. You can also record your child singing, and hear the music played on different instruments such as a violin, piano, cello, and more.
This app is completely free to download and play. It's from developers at Duck Duck Moose, so you know it's one of the best of the best.
Busy Shapes & Colors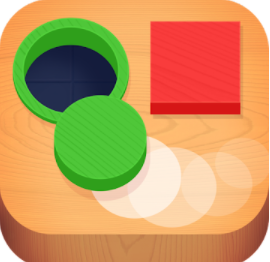 Price: Free with in-app purchases
This breath-takingly beautiful puzzle game is perfect for older toddlers and preschoolers. With over 300 levels, the app has plenty of steam to teach not only the basics about shapes but concepts about size, color, and even perspective and other advanced concepts.
It will build spatial skills for older toddlers and preschoolers.
PBS Kids Video

Price: Free
iOS App Store / Google Play Store
Now even the youngest members of your family can access their favorite PBS Kids episodes quickly and easily…and safely. You can set it up to stream your local PBS Kids channel or to access your child's favorite selections.
The app is completely free and very easy to use. It doesn't even require a login or a subscription. It's a must-have for every household with tech-savvy children.
PeekaBoo Barn Lite

Price: Free
Kids can listen to the sounds, then look for the animal that matches in the Peekaboo Barn! This game is full of surprises and supports development of foundational skills such as cause and effect, animal identification, and more
This sample version is free to download. If your child enjoys it, you can easily upgrade to the full version.