Color Tree Coloring Book Review
App Info
Price: Free
Overview
Color Tree Coloring Book is a unique color-by-number app whose claim to fame is the capability to turn the user's photos into color-by-number pictures. These can be colored online, saved, and even printed.
Features include:
Easily convert your photos to color-by-number pictures
Create and save unique sets of colors in special palettes
Change the level of detail and complexity of the picture
Save, print, and share the pictures (with paid version)
Once downloaded, use the app offline-pictures are stored locally
Quality
Color Tree Coloring Book is a high quality app that is loaded with features to make the experience of using it even more enjoyable. The app is relatively intuitive to use; a few moments of hands-on exploration will help new users understand its capabilities. Developers also included a very handy tutorial that explains the functions, identifies the icons, and tells the details that might cause you to get stuck.
One great feature is the capability to render pictures in six levels of detail. Greater detail means more colors on the palette and more small areas to color in. On the other hand, lesser detail limits the number of colors and the size of the coloring areas are generally larger and more defined. It's easy to see which level of complexity will be right for your picture, too. You can get lots more detailed information about the app, including more tutorials, at http://www.colortreeapp.com.
Education
While this app was not really intended to be educational in nature, it is possible to create simple color-by-number pictures that young children can use to practice number recognition and fine motor coordination. Use a simple photograph with few colors and even lighting to produce color-by-numbers that will be appropriate for a child to complete.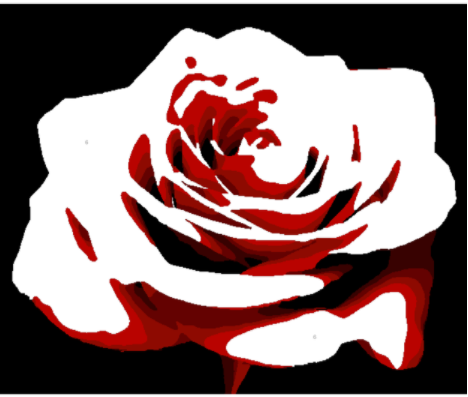 Entertainment
There's something completely satisfying about filling in blank spaces using color by numbers, and this app is no exception. It's gratifying to use your own photographs and experiment with color palettes. And the pictures rendered at the highest level of detail turn out remarkably like the original. There are dozens and dozens of colors to choose from and to include in the palette, so you'll have no lack for creative capability, either.
Value
This app is free on the App Store, and developers report a version is coming soon to Google Play, but is not yet available at this writing. It's a fun app to use and to color with in its free version, but the quick in-app purchase of $2.99 will open up options to save the coloring sheets to your photos library or to some other coloring book apps. It's well worth the money if you want to save or print your creations.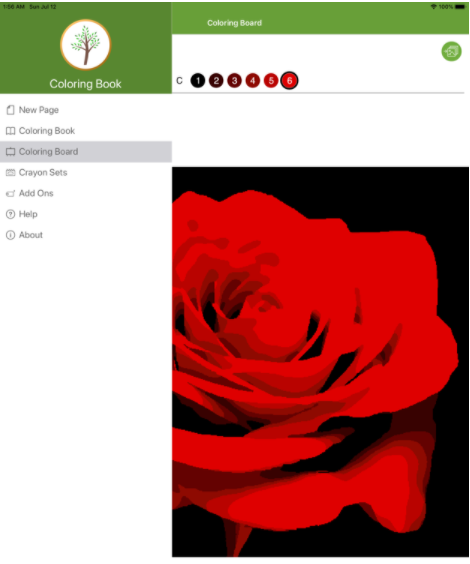 Child Friendliness
Color Tree Coloring Book is not really intended for the youngest children to use independently, but older elementary students and teens could do so. The app does not have outside advertisements, but it does offer an in-app purchase and connections to sites on the internet that are unprotected. It also uses photos from the device's photo stream, so it would be possible for children to access photos that they should not see if any are on your device.
YES accessible external links

NO social media

NO 3rd party ads

YES unprotected in-app purchase 

Color Tree Coloring Book
Color Tree Coloring Book is an outstanding app that gives users the capability to create unique and fun color-by-number puzzles with some simple clicks. The app allows creating unique color palettes and coloring the puzzles if you wish, and after an inexpensive in-app purchase, the pictures can be saved, stored, and printed.