Explorernauts App Review
App Info
Price: Free
Overview
Explorernauts is a combination treasure hunt game designed to get children up and moving outdoors. Parents can set up a trail for children to follow around the yard, neighborhood, park, or any other area they wish by putting waypoints at specific spots on the map. Each point can be paired with a puzzle or clue, and can optionally offer an individualized treat set up by parents. There are 3 premade themed adventures, or parents can design their own games.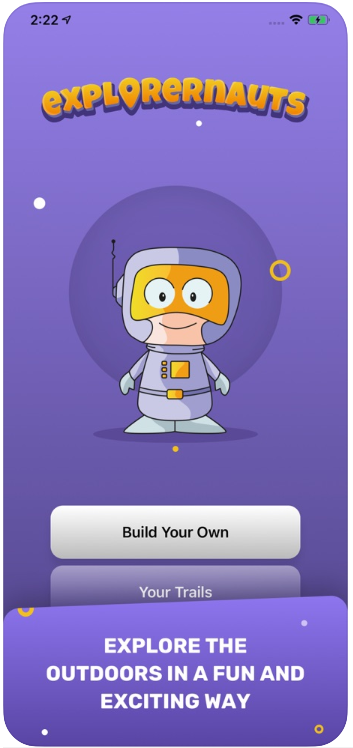 Features include:
Design whole trails, quickly and easily

 

Incorporate personalized learning challenges and rewards

 

Play anytime, anywhere, for free

 

Simple to use location app that even young children can learn

 

Completely child-friendly
Quality
Explorernauts is a very high quality app with a unique premise- parents create treasure hunts for the kids quickly and easily. Setting up a trail takes only minutes- just drop waypoint markers on the onscreen map to mark the places where players should go during the game. The map detail is fine enough to contain the entire game within an acre of land or less (in a yard) but can be used in much larger areas, such as parks or camps. The app leads the adult creator through step-by-step instructions to get a trail up and usable within minutes. It also includes 3 themes to dress up the game. It will be different each time it is played, so the fun will go on for a long, long time.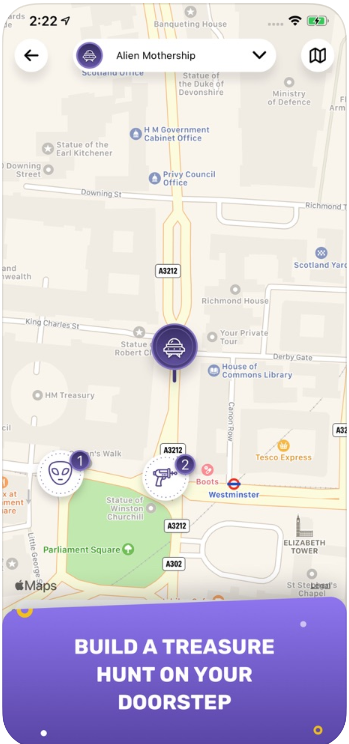 Education
This app features a system where parents can design questions to go with each waypoint, so it can be as educational as you wish! Younger players may need help with text, but the basic game would be easy for even young elementary students to play. It includes three themes (with the promise of more for future updates) that will also fire up kids' imaginations, and parents can give points or even prizes for finding each waypoint.
The game can be set up to provide reading, map reading, and number practice, as well as incorporate questions that will even help older kids study for tests. What's not to love??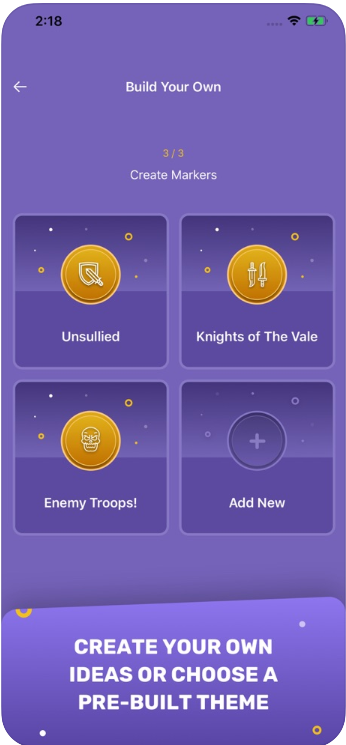 Entertainment
Explorernauts will get kids up off their duffs and out into the real world with a technological twist on an often-neglected game- the treasure hunt. For some children, the promise of using an app to play outside alone will be reason enough to play, and when they do, they will discover the fun that generations of kids have had with games like this, even well before the invention of the cell phone. This game might keep them occupied for hours at a time, in a rich world of fantasy and play.
Value
This app is free on the App Store. There are not even any in-app purchases to worry about! You'll have to look long and hard to find such fun for such an economical price.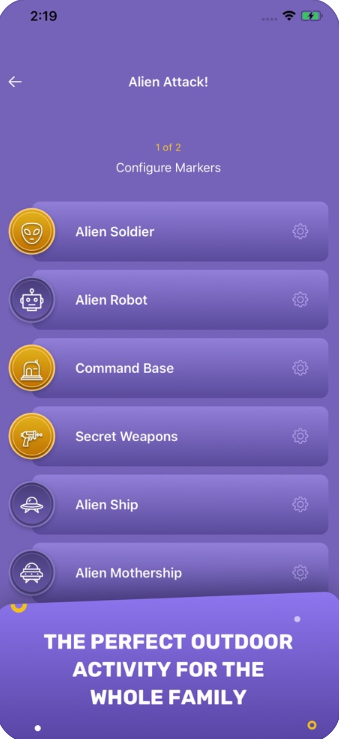 Child Friendliness
Explorernauts is as child-friendly as it can be. The app does require that Location Services be activated, but other than that, there are no concerns whatsoever. The app does not include any in-app purchases, any outside advertisements, any links or social media, and so forth.
NO external links

NO social media

NO 3rd party ads

NO in-app purchase 

Explorernauts
Explorernauts is a unique and fun app that will send kids scrambling on an endless stream of exciting, unique treasure hunts! It's a great way to get kids up off of the couch, send them outdoors, and coax them to use their brains. It makes Every Walk an Adventure!