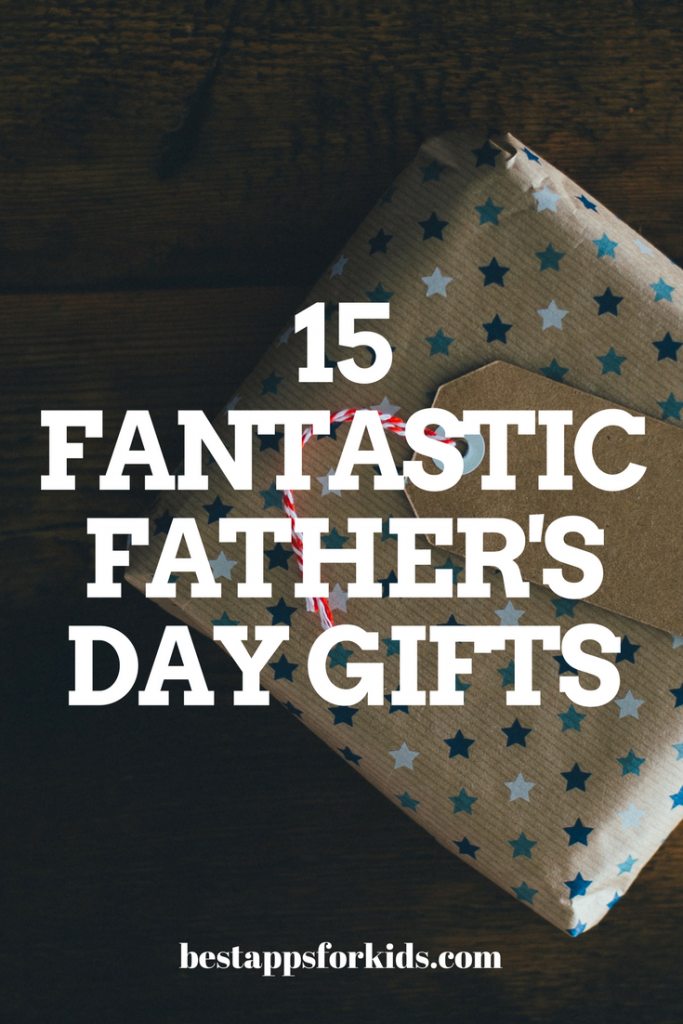 Looking for the perfect Father's Day gift? We have a list of items that the dad in your life will love!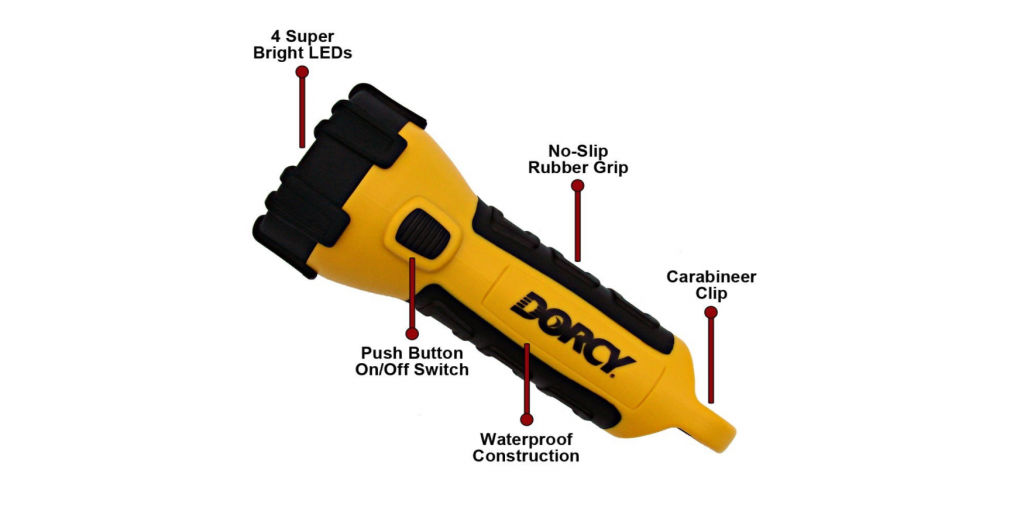 Every dad needs a good flashlight. Whether it's used for work, getting the fishing boat out in the early morning hours, or finding that lost pacifier in the middle of the night, it can be a lifesaver. This one is ideal and features a waterproof design that floats. It contains 4 super bright LED bulbs, and has a built-in clip that allows you easily attach the flashlight to your belt or backpack.
Imagine how great it would be to never have to shave with a dull razor again. Enroll Dad into the Dollar Shave Club and have new razors sent to him each month. It's definitely a gift that keeps on giving.
If he is into technical gadgets and he loves watches, you can combine an amazing and affordable watch (and even if he isn't) you cannot go wrong with the Apple Watch. This brilliant device allows you to receive notifications immediately, so you can respond how you wish. It also tracks measures your workout and tracks your activity, which can be very motivating to stay healthy. It comes in many styles, and you can switch bands too.
If you are looking for an activity tracker, but don't want the price tag of an Apple Watch, look no further than the Fitbit Charge. Track your steps, water intake, calories burned, and distance walked. You can also sync it to your phone and incoming phone calls will flash across the Fitbit screen.
'Tis the season for barbecuing and other sitting on the patio. Unfortunately, it's also the season for mosquitos. This amazing lantern silently repels bugs such as mosquitos, black flies and other flying, biting insects in a 15-foot by 15-foot zone. It is cordless, battery operated, portable and looks great with any decor.
Wouldn't it be great if Dad never had to worry about warm beer again? This chiller keeps your beer cold all the way to the last drop. Just freeze it, and then slip into the beer bottle.
Get rid of Cable and purchase a Fire TV Stick for Dad. It connects to your TV's HDMI port, and gives access to over 4,000 channels, apps, and games. You also get access shows on Netflix, Amazon Video, HBO NOW, and Hulu.

Be prepared in all grilling instances with this loaded, 18-piece tool set from Mr. BBQ. Includes a 4-in-1 spatula, knife, fork, tongs, basting brush, 8 corn holders, and 4 skewers. Dad's everywhere can look like experts and whip out this amazing set in front of family and friends. Aluminum carrying case to take on the road just in case your dad is the kind who likes to BBQ everywhere (my dad does). Made, the set comes backed by a 5-year warranty. It makes a great gift idea for most any occasion
If your guys it the fixer-up type, this 14 in 1 multi tool will be a dream to him. It features a hammer nail claw, multiple screwdrivers, multiple pliers, razor-sharp knife, wire cutters, wire stripper, can opener, and key holder file. It's a handy tool for a handy dad.
If the dad in your life enjoys a game of golf, he'll be sure to love these chrome golf balls. This ball promises a soft feel, incredible short game control and added durability. A high performance Ionomer mantle allows for greater ball speed and superior distance
Almost everyone has experienced low battery on their phone with no chance of charging any time soon. This charger will give your man portable power for up to two full phone charges so he can stay connected all the time, everywhere. it's a fast charge, and also contains a bright LED flashlight to make it easier to power up in the dark.
Kit contains a compact, lightweight, shatterproof, reusable Little Brown Keg fermenter that is modeled after the design of professional brewing equipment and brews 2 gallons (16 pints) of delicious craft beer. The gold kit contains two brewing extracts to brew 2 batches (4 gallons/32 pints) of beer. Mr. Beer brewing extracts are created by a renowned team of World Master Brewers on state-of-the-art equipment at Coopers Brewery. Brewing extracts cut multiple time, equipment, space and cost-intensive steps out of the homebrew process – while producing a consistently great-tasting beer.
This t-shirt is an adorable gift for a chile to give their dad. The matching shirt for the little ones is perfect to wear when spending a day with Dad. Kids think of their fathers as invincible and as superheroes – what a great way to express that!
This is a great BBQ accessory for anyone. This glove offers heat proof protection to 425 Degrees and is also steam proof. You can confidently grab items from boiling water, or use on your grill, pizza stone, oven, and campfires. It's dishwasher safe, latex free, and durable.
Help your guy preserve memories with this GoPro Camera. Capture your adventures with stunning video, and take high-resolution photographs. This camera is waterproof, contains a LCD touch-screen display, ultrawide-angle glass lens, and built-in Wi-Fi and Bluetooth.