Is your little guy or gal ready to make the trek into school for the very first time? Are you scrambling to figure out what he/she will need to make this year one of the best experiences? Well, have no fear, here are the critical supplies your child will need; both for in the classroom and back at home.
We're sure his/her school or teacher will supply a list of must-haves to pick up before the big day arrives, but we're touching all corners and hitting all bases with this list. Your student will not only be prepped and ready one he/she finds a seat in class but when it's time to do some homework alongside Mom and Dad as well. Let's have a look!
The Right Sized-Backpack
 Read Parent Reviews | Check Best Prices
Invest in a larger backpack so your kiddo is able to fit everything he/she needs inside. So many times parents will buy smaller designs for their "smaller" kids and then have trouble fitting folders, lunchboxes, blankets, and everything else that's a necessity.
---
Lunch Box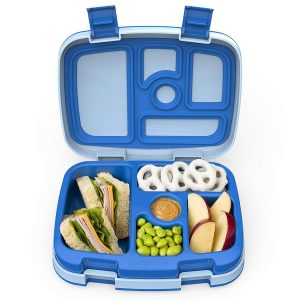 Read Parent Reviews | Check Best Prices
Go with a design that's insulated and will keep lunches and snacks cool without too much trouble. A lot of times you can even find a matching counterpart to the backpack that's been chosen.
Or, try one of the cool bento boxes that allow for neat compartments for quick eating and creative lunch packing. Buy this cool bento box option from $27
---
Drink Thermos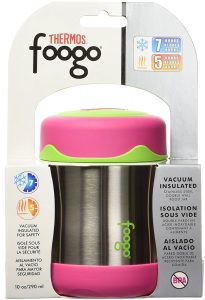 Read Parent Reviews | Check Best Prices
You can always throw in a juice box but investing in a drink thermos is so much better. A little ice will go a long way and his/her drink will stay nice and cold all day long. Plus, there are days when your kiddo will want something warm for lunch so it smarts to pick-up a special food theromos that does just that. This special food version is from $15
---
More Critical Supplies Your Child Will Need For The First Year of School
Blanket, Crib Sheet, KinderMat or NapRoll
If naptime is a part of that first year of school, make sure he/she has a cozy blanket to snuggle up with. A lot of the time you'll want to buy and pack a crib sheet as well to cover the school cots. This really just depends on what the school uses and needs.
Sometimes schools will use KinderMats instead of cots. And this will definitely be on the school's specific supply list if so. Check out our favorite nap roll and Kindermat.
Pencil Box
We're betting on the fact that your child's teacher will be adding one of these to his/her own supply list. But, if for some chance he/she doesn't, it's a must-buy. It'll help your little one's necessity stay in one place and not lost after the first week. Check Prices
Jumbo Crayons
We're betting on the fact that your child's teacher will be adding one of these to his/her own supply list. But, if for some chance he/she doesn't, it's a must-buy. It'll help your little one's necessity stay in one place and not lost after the first week. Check Prices
Colored Pencils
We're betting on the fact that your child's teacher will be adding one of these to his/her own supply list. But, if for some chance he/she doesn't, it's a must-buy. It'll help your little one's necessity stay in one place and not lost after the first week. Check Prices
Washable Markers
We're betting on the fact that your child's teacher will be adding one of these to his/her own supply list. But, if for some chance he/she doesn't, it's a must-buy. It'll help your little one's necessity stay in one place and not lost after the first week. Check Prices
Pencil Sharpener
We're betting on the fact that your child's teacher will be adding one of these to his/her own supply list. But, if for some chance he/she doesn't, it's a must-buy. It'll help your little one's necessity stay in one place and not lost after the first week. Check Prices
Big Erasers
We're betting on the fact that your child's teacher will be adding one of these to his/her own supply list. But, if for some chance he/she doesn't, it's a must-buy. It'll help your little one's necessity stay in one place and not lost after the first week. Check Prices
Blunt Tip Scissors
We're betting on the fact that your child's teacher will be adding one of these to his/her own supply list. But, if for some chance he/she doesn't, it's a must-buy. It'll help your little one's necessity stay in one place and not lost after the first week. Check Prices
Glue Sticks
We're betting on the fact that your child's teacher will be adding one of these to his/her own supply list. But, if for some chance he/she doesn't, it's a must-buy. It'll help your little one's necessity stay in one place and not lost after the first week. Check Prices
Folders
We're betting on the fact that your child's teacher will be adding one of these to his/her own supply list. But, if for some chance he/she doesn't, it's a must-buy. It'll help your little one's necessity stay in one place and not lost after the first week. Check Prices
Wide-Ruled Paper
We're betting on the fact that your child's teacher will be adding one of these to his/her own supply list. But, if for some chance he/she doesn't, it's a must-buy. It'll help your little one's necessity stay in one place and not lost after the first week. Check Prices
Hand Wipes
We're betting on the fact that your child's teacher will be adding one of these to his/her own supply list. But, if for some chance he/she doesn't, it's a must-buy. It'll help your little one's necessity stay in one place and not lost after the first week. Check Prices
Zip-Lock Bags
We're betting on the fact that your child's teacher will be adding one of these to his/her own supply list. But, if for some chance he/she doesn't, it's a must-buy. It'll help your little one's necessity stay in one place and not lost after the first week. Check Prices