Infant Zoo overview:
Now you can attract your baby's attention and curiosity fairly easily with the high –contrast images as they are in this Baby app. The iPad and iPhone app is called: Infant Zoo, because many various animals are shown, which have especially high contrasts.
Infant Zoo has been specifically designed for newborns and young babies, which can only perceive high contrast colors at the beginning, which makes this app perfectly suitable for Babies.
Peek a Boo App for babies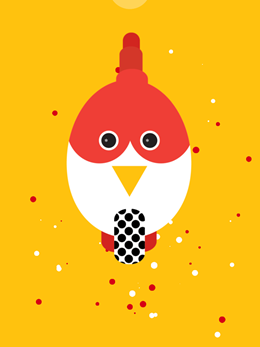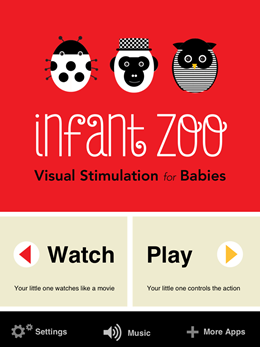 The concept of this app reminds us of the Peekaboo apps for toddlers, where you need to open the Barn door, to see which animal is hiding behind it. The app "Peek a Zoo Train" is by the same app developers and has also been developed for toddlers and young children.
With the Infant Zoo app however, there are no Barn doors or Train wagons that need to be opened, but instead, eggs need to be cracked open. The shown animal-heads keep the original shape of the egg. The graphics have been kept simple and little crosshatchings, circles and bubbles/dots increase the contrast and therefore improve the baby's visual stimulation.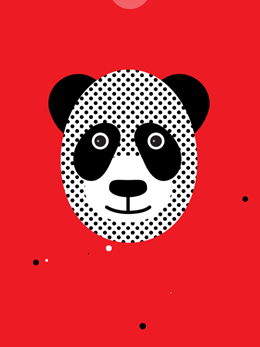 Each animal has been given a typical animal sound, which will let the babies listen attentively. How this sounds and looks whilst in action, you can check out on our YouTube trailer below.
Infant Zoo Baby app rating
As we have always supported the developmental concept of the particular high-contrast images and pictures, we can highly recommend you this app. Infant Zoo is a brilliant representative of the most difficult category – Baby Apps. Alternatively you can purchase black and white contrast books for babies on Amazon.
Infant Zoo App description:
WIth simple, high-contrast illustrations, engaging animal sounds, animations, and stimulating 'bubbles', Infant Zoo is designed specifically for newborns and young babies.
Infant stimulation can help improve your baby's attention span, memory and curiosity, while research has shown that the secret to infant visual stimulation lies in high-contrast colors.
Use Infant Zoo and its high-contrast visuals to help calm and soothe your baby as well as increase concentration skills, enhance natural curiosity, and stimulate the creation of brain cell connections.
Features:
• 3 high-contrast animals with sound and animation (Paid version has 16 animals)
• 2 modes of play – 'watch' mode for newborns and 'play' mode for older babies
• A 'watch mode' that allows your infant watch Infant Zoo like a movie
• A 'play mode' that encourages interaction for when your infant is able to grasp
• 'Bubbles' when you shake the iPhone/iPad
• Vibrations when the animal animates
• Support for Retina iPad and iPhone
Disclosures:
• This app DOES NOT feature in-app purchases
• This app DOES NOT contain any 3rd party advertising
• This app DOES contain an external link back to our other age appropriate apps.
• This app DOES NOT report any personally identifiable user data
Infant Zoo App Details:
| | |
| --- | --- |
| Developer | treebetty LLC |
| Compatibility | iPhone,Ipad,iPod touch,Mac |
| Category | Education |
| Price | $0 |
| Age | Baby apps,Ages 0–5,kindergarten Apps |

Infant Zoo LITE for Babies
Good animations,high-contrast images and pictures
As we have always supported the developmental concept of the particular high-contrast images and pictures, we can highly recommend you this app. Infant Zoo is a brilliant representative of the most difficult category – Baby Apps