BB-8, Perhaps The New Republic's Smallest Fighter, Has Some Hidden Surprises For You!
The First Order is planning to destroy the New Republic, who support the Resistance fighters led by General Leia Organa. We first meet the diminutive BB-8 as he joins Poe Dameron, Resistance X-Wing leader when they embark on a secret mission to locate the map containing the whereabouts of Luke Skywalker.
Along the way, Poe is captured by Stormtroopers and Kylo Ren, who then turns his focus on catching our favorite BB-8. Now that's a story of its own, and here is a story on building your own Lego Star Wars BB-8.
Let's get building!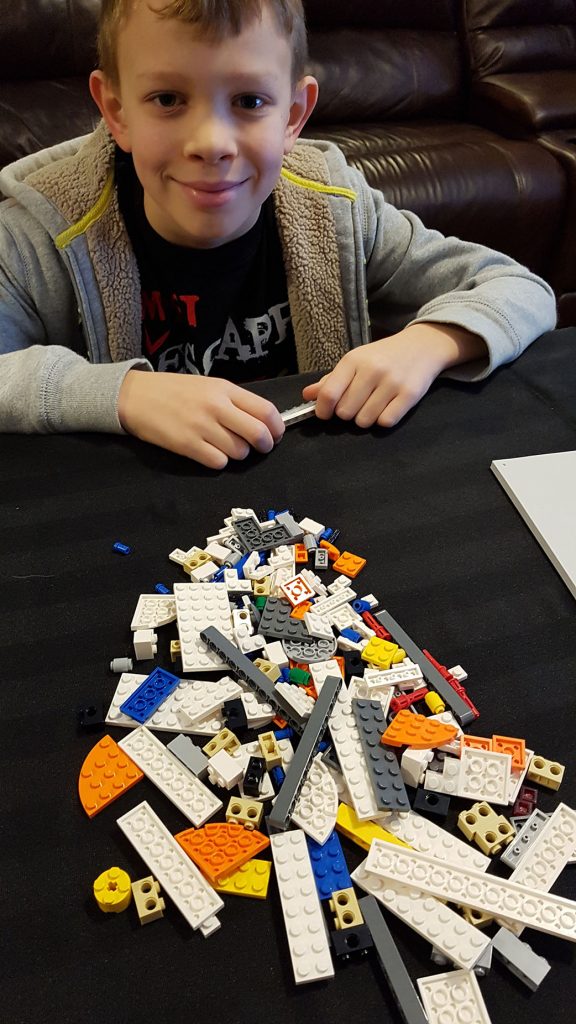 What's In the Box
Model Number
71587
Price
$130
Box Size
13 ¾ inches x 14 ¾ inches x 3 ¾ inches
Built Size
24.2 cm (9.5 inches) with the stand and 23.2cm ( 9 inches ) without it
Bag count
Individuallyly Numbered Bags
Piece count
1106 pieces
Instructions
1 Manuals (166 Pages)
Putting It All Together
Time
BB-8 was built by a 9-year-old during a 3 hour period.
Build Process
BB-8 is built by following the 166 page manual with step by step instructions. Each section of the manual corresponds to one of the uniquely numbered bags that must be built in order to achieve the final product.
Highlights
There was a lot of anticipation and excitement prior to building BB-8 and our little builder couldn't wait to get building.
Bags 1, 2 and 3: We build BB'8s inside compartment full of internal mechanics, gears, and framework of the little droid. The biggest highlight was during Bag 2 when we put together the "thumbs up torch" that you'll recognize from the Star Wars movie. The torch will extend out and flip up after turning a small dial on the back of the droid – very cool!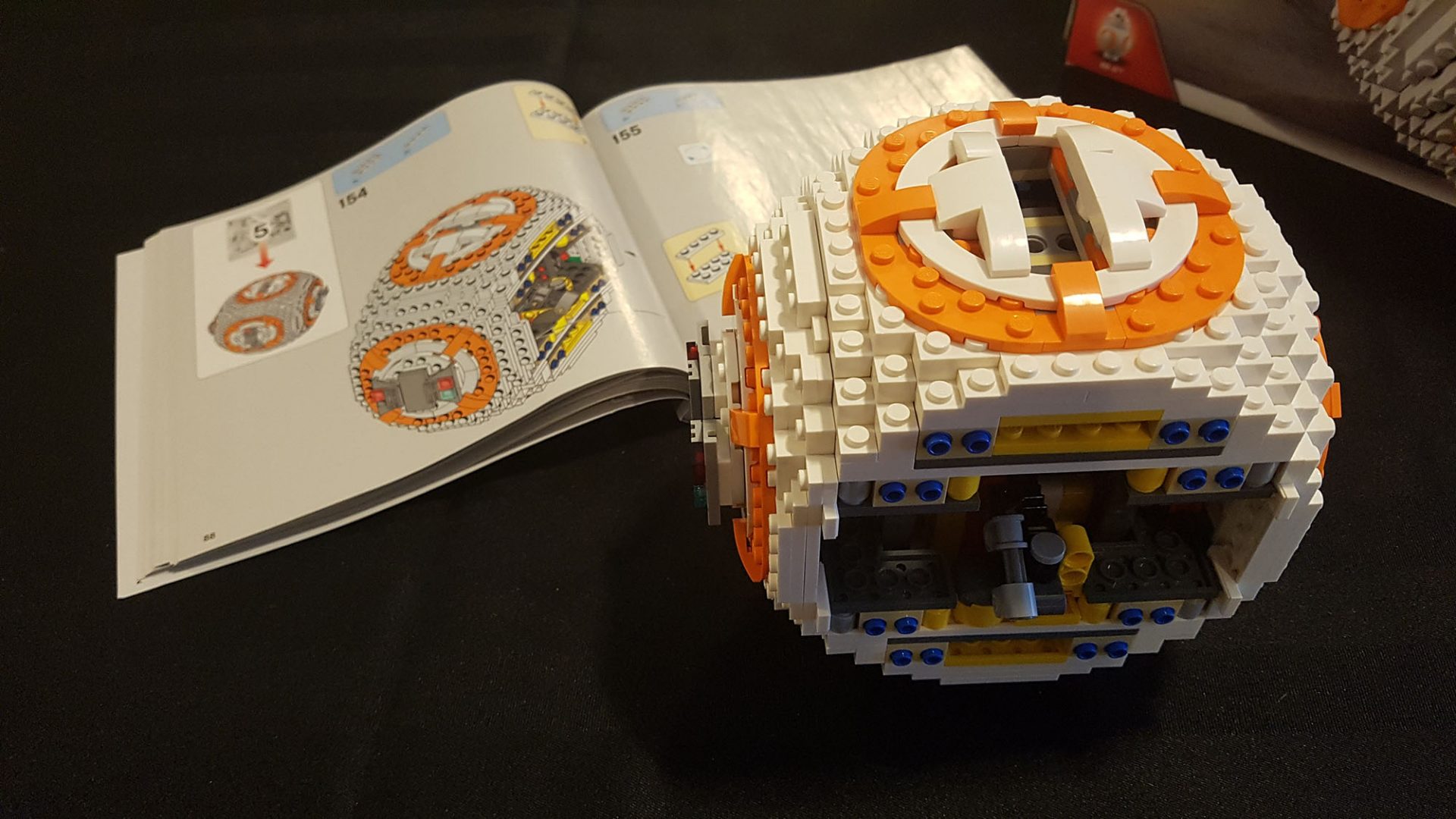 Big circular pieces with BB-8's iconic orange rings are built from Bag 4 and 5 that will be used to give shape to its spherical body. These circular pieces are build using a color coding system throughout to differentiate the circular pieces and make sure they go in the right place: Yellow goes with Yellow, Green goes with Green. Well thought out Lego and thanks for the help.
Once the circular pieces were all installed it actually looked like a sphere and was a really rewarding moment.
Bag 6: We build BB-8's head and attach to his round body. The head was a little tricky because you're using a lot of square pieces to make a round shape and using these pieces in a new and creative way.
Who would've thought that the head moves by using an elastic?
Once the head was put on we finish up by building a stand to display the cute little droid.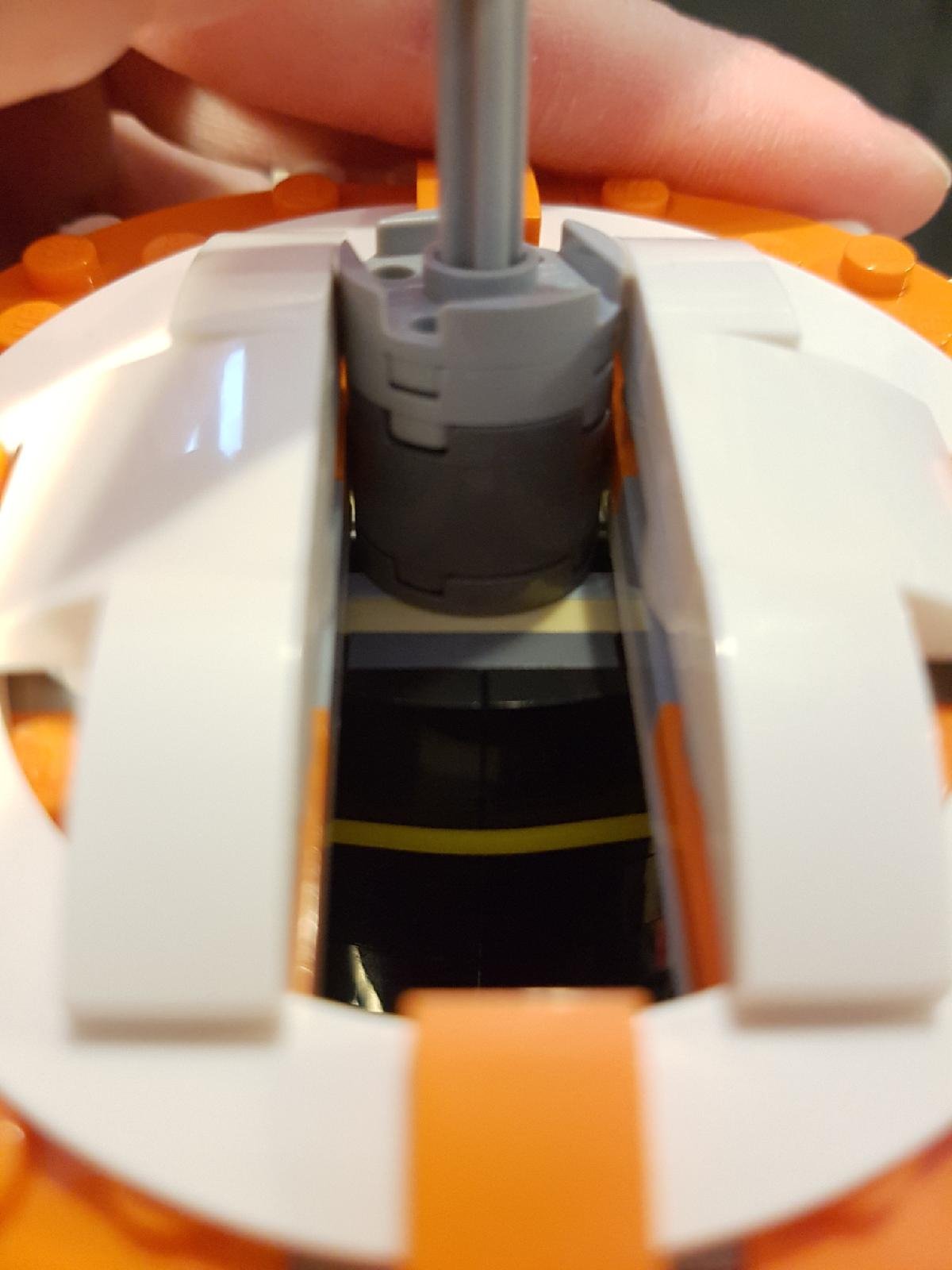 The Finished Product: We're Rolling, Well… Not Quite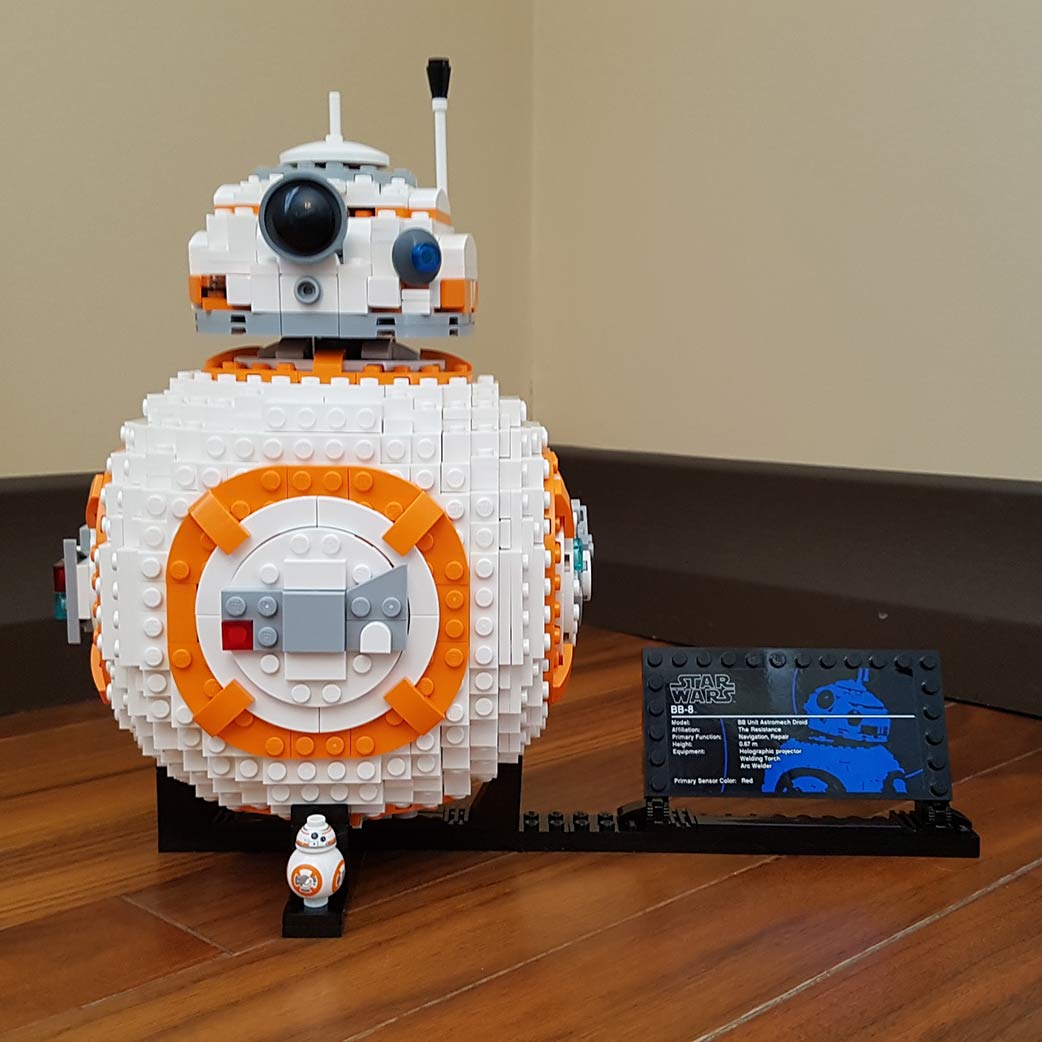 Unlike the movie, sadly this specific set does not have full head movement. There is still a way to move and control the head but is limited to forward and backward.
This build was very enjoyable and fun to build! Your own mechanical adventure awaits you and hopefully choose to build your very own BB-8.
Final Thoughts
Considering this Lego set is rated ages 10 – 16, it was quite easy and not very challenging and is better suited for builders 8 years old and up. Understandably there will be Star Wars fans who will build this regardless of the age recommendation.
Where to Buy
LEGO Star Wars VIII BB-8 75187 Building Kit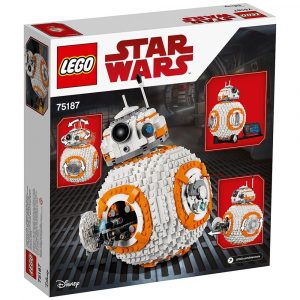 Read Parent Reviews | Check Best Prices
This LEGO Star Wars BB-8 droid from Star Wars: Episode VIII, The Last Jedi makes the perfect gift for any Star Wars or LEGO fan Buy from $99
Gallery