Once summer starts winding down and school wish lists are sent out, that back-to-school fever (and sometimes anxiety) really starts to settle in. But, there's no need to fret about it! We've compiled the ultimate back-to-school guide to get you through all of the rough patches.
From the best places to get the goods to the best goods to get, we've got you covered. Boys and girls of all ages, take notes on the bullet points below! You'll sail through that first day of school with the top must-haves and a few tips to boost confidence (of students and parents alike).
Quick Back-to-School Tips
Don't wait until the last minute to get your supplies!
Pre-plan that first day of school outfit.
Think about joining extracurriculars.
Make academic goals for the new year.
Start setting your alarm the week before school begins.
Read over the summer.
Where & When To Back-to-School Shop
Stores will be filling the shelves and racks with brand new bits and pieces to get everyone excited for their days back in the classroom. Parents and children alike will start eyeballing the new back-to-school supplies and items come July. Where should you go? When should you do it?
Target

Affordable and a true, one-stop show for everything you'll need, Target will make everyone in the family happy. From cool new duds for day one to all the supplies on the wish list, this store will have it all – and the prices really can't be beat!

You can also use manufacturer coupons at this store, stacked with their own sales and deals they'll have going on themselves. Make sure to download the "Cartwheel" app as well – for even more savings.

Amazon

Amazon is perfect for really busy parents. You can do all of your shopping right from home – and with a prime membership (students, single moms, and the like can get free accounts!), you'll get free two-day shipping among other perks.

Brand name clothing, supplies, electronics, and more, Amazon has everything you need to fill the classroom as a teacher and fill the backpacks as a student.
School-Supplies Delivered
There are some other companies and programs you may want to look into when it comes to getting all the school supplies ready for the new year. Whether it's to help out the teachers or make shopping a bit easier, check out spots like School-Pak to learn more.
Tax-Free Days
There are a host of tax-free opportunities that you may want to take advantage of. Clothes, shoes, supplies, and some electronics are included in the lists. Check out the 2018 Sales Tax Holiday link here and make notes!
Must-Haves For Every Age
We're breaking down the best of the best in the must-have department. From elementary school to the big kids in high school, we've got everyone covered.
Elementary School Must-Haves
Girls' Bookbags and Boys' Backpacks
Paw Patrol Skye & Everest Friends
  Read Parent Reviews | Check Best Prices
A lunch bag included, your little darling may want to strut her stuff into school with her fav four-legged friends in tow. The colors are girlishly charming and it provides the function students need. Buy from $16
---
L.O.L Surprise! 5 Piece Backpack School Set
Read Parent Reviews | Check Best Prices
Although parents don't understand, LOL dolls are super fun and popular amongst the younger girls groups. This backpack is enough to make all of your friend's heart melt. With multiple storage compartments, 5 different pieces and two side pockets later, this bag proves it's worth more than just a trend. Buy from $38
---
Disney Girls' Frozen Elsa and Anna Backpack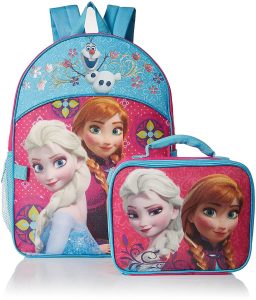 Read Parent Reviews | Check Best Prices
Send your daughter to school with her favorite frozen characters alongside her. Complete with adjustable padded shoulder straps and a side mesh pocket, this backpack offers both fun and functionality. Buy from $19
---
Star Wars Darth Vader Backpack
Read Parent Reviews | Check Best Prices
Kids of force will love this bookbag which looks just like Darth Vader's mask. Plus, it is 3D. All of which are included with this book-bag set. Features a large, zip-up main compartment, a smaller front compartment, and one mesh side pockets. Buy from $20
---
Minecraft Creepy Creeper Backpack
Read Parent Reviews | Check Best Prices
Minecraft is an "it" game for kids who love both architecture and technologies. In the game, there are these creepers—little ghoulish, green monsters that like to wander and attack. Buy from $29
---
Dakota Dinosaur Backpack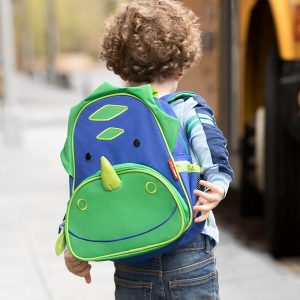 Read Parent Reviews | Check Best Prices
A small back for the littlest of kids. The zipper is shaped like a leaf, the dino has vinyl, stick-out nose, and he is funky-cool in blue and green. For tiny tykes, there is a name tag inside the main pocket. Buy from $19
---
Freezable Lunch Bag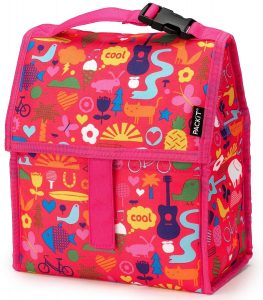 Read Parent Reviews | Check Best Prices
Toss the ice packs away. This lunchbage is freezable, comes in over 20 different colors, is affordable and includes a handle for easy carrying or clipping to a backpack. Buy from $19
---
OmieBox Bento Lunch Box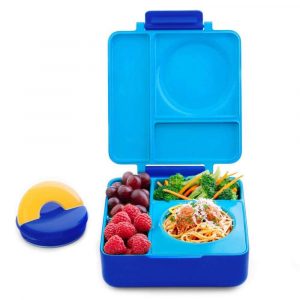 Read Parent Reviews | Check Best Prices
Available in four colors – blue, green, yellow, and pink – this bento-box-style lunch box is a technological powerhouse (really!). Among its best features include its dual zone insulation, allowing you to send your child to school with both hot and cold items. Buy from $39
---
Pinnacle Insulated Leak Proof Lunch Box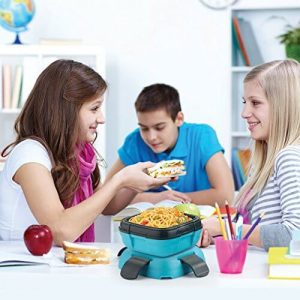 Read Parent Reviews | Check Best Prices
If you kids love warm lunches, then this is perfect. Food stays warm for up to 4 hours in the stainless steel container. Their tough hard-shell exterior protects their contents from the rigors of the daily backpack grind. Buy from $15
---
Middle School Must-Haves
Girls' Bookbags and Boys' Backpacks
JanSport Superbreak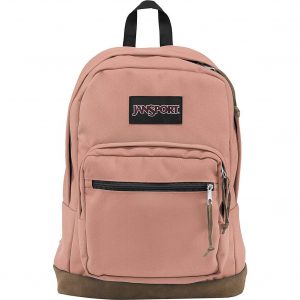 Read Parent Reviews | Check Best Prices
JanSport backpacks are durable, reliable, strong, and long-lasting with a perfect-stretch polyester construction. They come in brilliant colors and patterns too! Buy from $60
---
Marvel Comics Backpack
Read Parent Reviews | Check Best Prices
This backpack is a Marvel tribute with an all-over superhero print in vivid, bold color and detail. The longer you look, the more stuff you'll find hidden in the patterns. Buy from $39
---
Under Armour Boys' Storm Scrimmage Backpack
Read Parent Reviews | Check Best Prices
Under Armour has brought to you a slick and cool looking, functional bag that will stand up to any challenge you can throw at it. Let's get real: this bag will likely make dad jealous. Buy from $34
---
Herschel Supply Co. Settlement Youth Backpack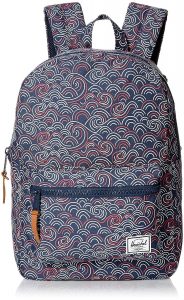 Read Parent Reviews | Check Best Prices
Available in 7 different colors and patterns, there is no way your child won't find the backpack they've always wanted. A durable pebbled leather interior ensures that this backpack holds as much as you can fit in it. Buy from $37
---
BLUEFAIRY Fashion Backpack
Read Parent Reviews | Check Best Prices
BLUEFAIRY has several quality designs including this purple masterpiece. There are four different compartments as well, making it easy to organize and fit all the necessities inside. Buy from $27
---
Mustard Nintendo Bento Lunch Box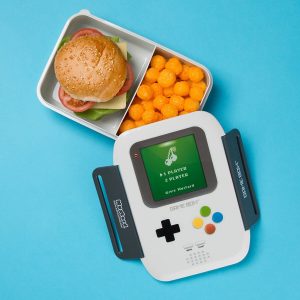 Read Parent Reviews | Check Best Prices
This special lunch box comes in a fabulous, retro Nintendo Gameboy-design and is perfect for just a sandwich and snack. Buy from $16
---
Cooler Insulated Lunch Bag Tote Freezable Lunch Box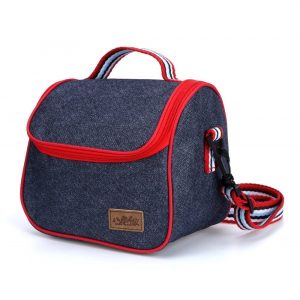 Read Parent Reviews | Check Best Prices
Easily carried on the shoulder or by hand, this insulated lunch bag comes in subtle designs both boys and girls will gravitate too. And it'll hold a bigger lunch! Buy from $19
---
Mr.Dakai Stainless Steel Insulated Square Lunch Box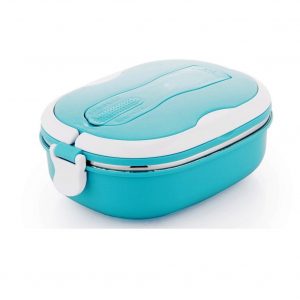 Read Parent Reviews | Check Best Prices
Available in three colors – blue, yellow, and pink – one of the best features of this lunch box is that it comes in a multi-tier design: stack them on top of each other for a compact, portable, and convenient way to store a lot of food. It also makes storage at home super space efficient. Buy from $16
---
High School School Must-Haves
Bookbags and Backpacks for Teens
Herschel Supply Co. Retreat Mid-Volume Backpack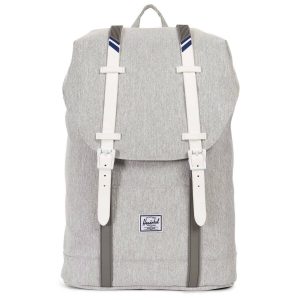 Read Parent Reviews | Check Best Prices
Available in 20 different designs and colors, there's a backpack for every outfit and every personality. Whether your child is a girly girl or a manly man, Herschel has made the perfect backpack for them. Buy from $80
---
Fashion Floral College Bags Student School Backpack by Leaper
Read Parent Reviews | Check Best Prices
These big, popping florals are perfect for our trendy gal. And it's a larger design perfect for older kids with more need. Buy from $28
---
kopack Deluxe Black Waterproof Laptop Backpack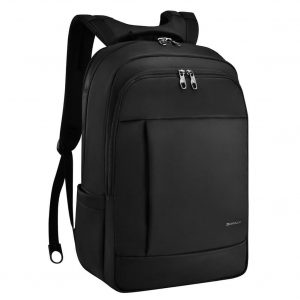 Read Parent Reviews | Check Best Prices
A huge space for laptops up to 16″ and some 17″. The tear-resistant double nylon holds your supplies in place while protecting your electronics from the rain, moisture, and pretty much everything else! Enjoy padded straps and the anti-theft design. Buy from $43
---
JanSport Big Student Classics Backpack
Read Parent Reviews | Check Best Prices
Again, this one accommodates students with bigger homework loads. There are three compartments, two of which are spacious enough to fit several notebooks, binders, and heavy, huge classroom textbooks. Buy from $46
---
OSPARD Bento Lunch Box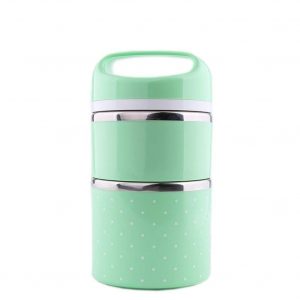 Read Parent Reviews | Check Best Prices
The manufacturer touts the ability to keep food warm for up to 3 hours, but many reviews suggest it does even better than that! If you're hot to trot and want to guarantee a hot meal, you can add an insulated carrying case to double-down on your insulated potential. Buy from $15
---
Nike Dome Lunch Bag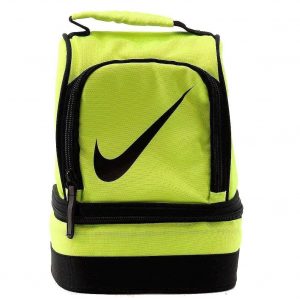 Read Parent Reviews | Check Best Prices
It sports a ton of interior space and can store enough food for your hungry teen. The size may be a bit much for a young child, but for a ravenous teen appetite, it fits the bill perfectly. Plus, comes in over 30 colors. Buy from $18
---
KOSOX Shoulder Lunch Tote
Read Parent Reviews | Check Best Prices
This lunch bag comes in three different styles, each sporting a snazzy crossover design for your trendy teen. Buy from $10