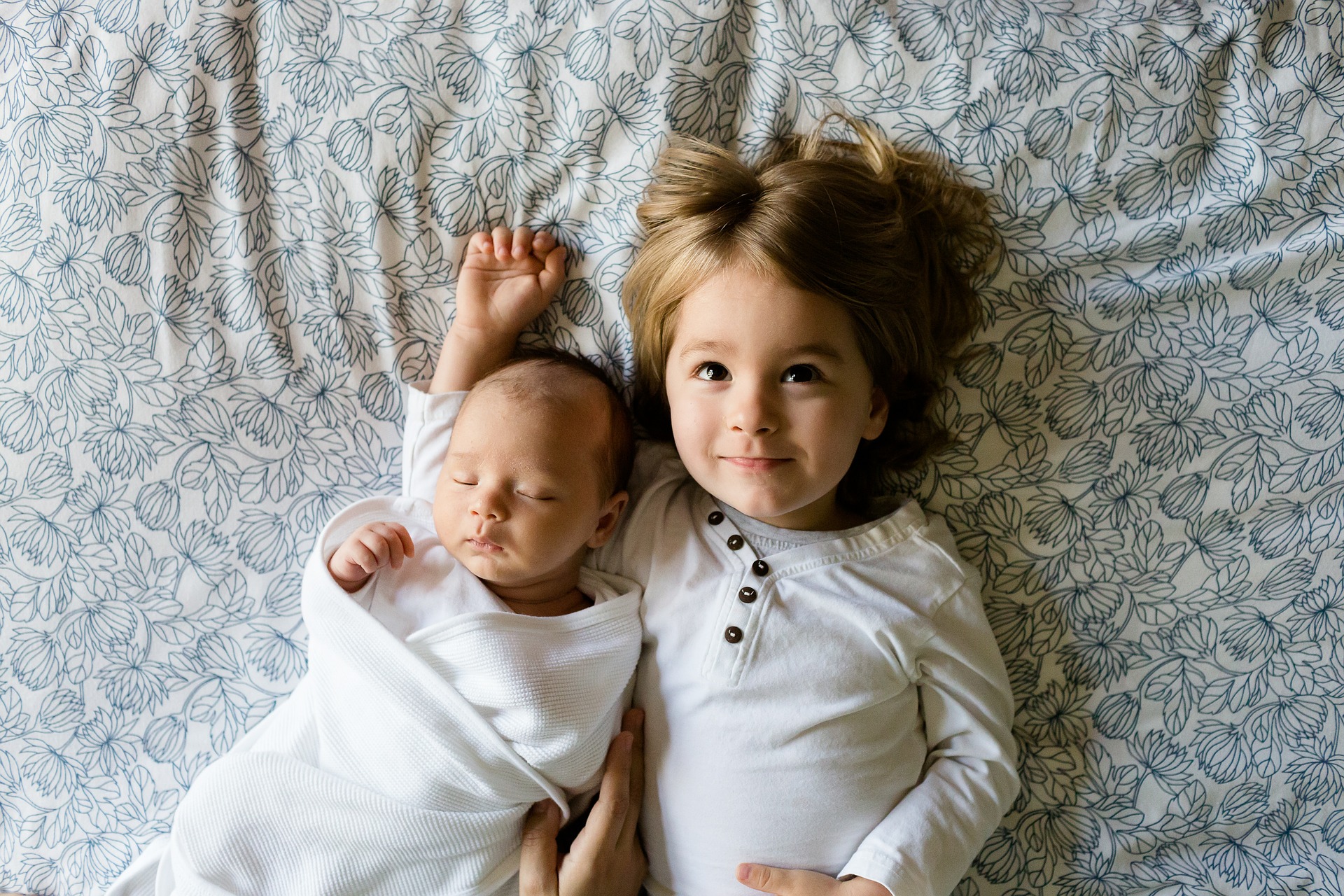 As exciting introducing a newborn baby to your fold is, it might prove a challenging time for your toddler. There's a new baby in town, and while your toddler is likely very interested in the little human, don't be surprised if the older child seems a little blue or sad. Help your toddler welcome his or her new sibling with the following tips.
Tell The Baby To "Wait"
Let your toddler hear you telling the baby he or she "has to wait" while you are helping the older kiddie. Do it often enough that the child will not mind when you have to attend the infant first.
Stock Your Kitchen With Snacks
Stock your fridge and pantry with lots of healthy snacks, such as single-serving granola bars, crackers, and cheese sticks. Throw a few pre-filled sippy cups in the fridge as well. Having healthy snacks you can grab at a moment's notice is ideal when you are taking care of the baby and don't have time to make a proper meal. They provide your toddler with a full tummy so the child can wait until dinnertime without fussing.
Give The Toddler A Baby Doll
Provide your toddler with a baby doll and help him or her learn how to "take care" of it. This is ideal during times when your toddler wants to help or play with the baby but cannot do so because of ability or timing, such as nap time. The doll is an ideal redirection tool.
Watch A Movie
Put on a movie to watch with your toddler if you have put the baby down and are too tired for anything else. You are still spending time with the little 'un and can talk about characters, settings, and more.
Use Movement Songs
Help your toddler burn off energy via movement songs such as the Hokey Pokey, Head, Shoulders, Knees & Toes, etc. This gives the toddler something to do while you're feeding the baby or changing his or her diaper.
Have fun, and good luck!