Even not-so-active kids (or adults) sometimes find themselves with a soaking wet phone. It falls in the sink or toilet, gets caught in the rain, gets dropped in a puddle, or suffers any number of other mishaps. And active kids—the ones who swim, boat, waterski, and snowboard—they have an even larger need for waterproof phones.
Here's our run-down of the best waterproof phones for active kids—so you can make sure your child's device is always safe, dry, and working! As an added bonus, waterproof phones are usually quite resistant to sand, dust, and other particulate matter as well.
Understanding Waterproof Phone Ratings
Waterproofing ratings have a language all their own, but what you are looking for is the IP rating. The first number is usually a 6, which is the rating of the device's dust resistance. The second number tells how water resistant the device is (none of them are totally water-proof, but are instead water resistant).
A 7 as the second digit means that the phone can be dunked into deep-ish water (usually up to 1 or 1.5 meters) and will allow you at least a few minutes to rescue it before damage is done. An 8 is better because it signifies an increase in the depth and pressure of water the phone can withstand and the length of time it can be submerged. Many phones with a rating of IP68 can actually get dunked in several meters of water and be rescued within 30 minutes or so without harm.
5 Great Waterproof Phones for Your Active Child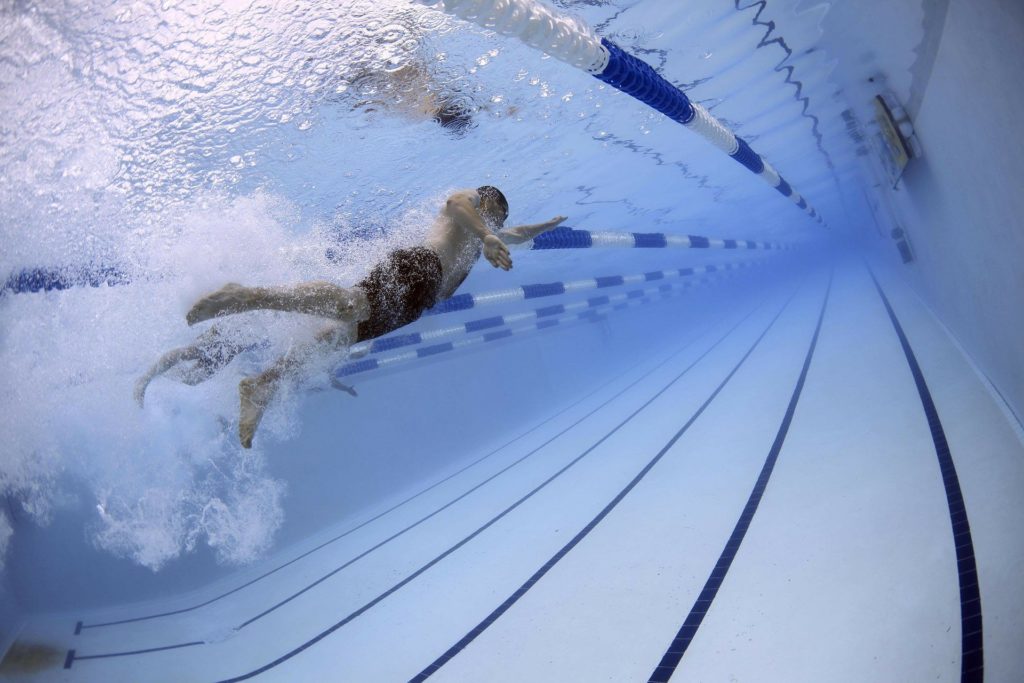 Via Pixabay.
Oppo Find X3 Pro
Oppo Global – List price: $809.99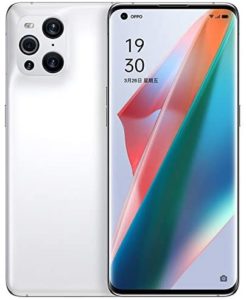 Oppo Find X3 Pro is an outstanding device that tops the list of waterproof phones. It's pricey, but well worth the investment if waterproof functionality is important to you. It's packed with features that will knock your socks off, too. There's a Snapdragon 888 processor under the hood, up to 12 Gig of RAM, and super-fast charging.
The camera is pretty fabulous, too, boasting two 50MP cameras and a telephoto and a microlens. The one drawback is the video—it's still limited to 4K.  But all in all, if you have an active kid who swims, gets caught in the rain, or otherwise puts his or her phone at risk of water damage, this one might be your best bet.
Get details from the manufacturer / See it on Amazon
Apple iPhone 12 and 13 Series
Apple – List price: $699-$899 at various retailers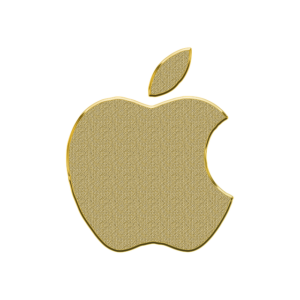 Apple, of course, offers a range of options in various series. Currently, the 12 and 13 series have the best performance as water-resistant devices. These devices are rated at IP68, which means they can withstand being submerged in up to 1.5 meters of water for 30 minutes, which will be more than enough protection for a quick dunking.
The different devices in each family offer different sets of features—but all are good all-around phones that will do most everything you need them to. The differences lie mostly in the storage capacity, the physical size, and the camera/video capabilities. So be sure to give the Apple family a look when you are searching out a waterproof device.
Get details from the manufacturer / See a retail price
OnePlus 9 Pro
OnePlus – List price: $969.00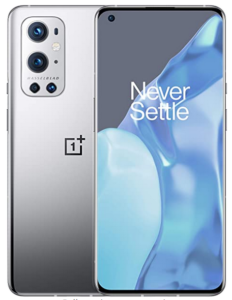 OnePlus 9 Pro offers an IP68 rating, so it's in the same class as the others as far as waterproofness goes. It also has a pretty robust camera system with four lenses. It's also Android based. Other features include a solid battery life and a large, clear display.
OnePlus 9 Pro is a 5G capable device. It has a Snapdragon 888 processor, too. All in all, it's a good, robust choice of phone for your active and slightly wet child.
Get details from the manufacturer  / See it on Amazon
Google Pixel 5
Google – List price: from $499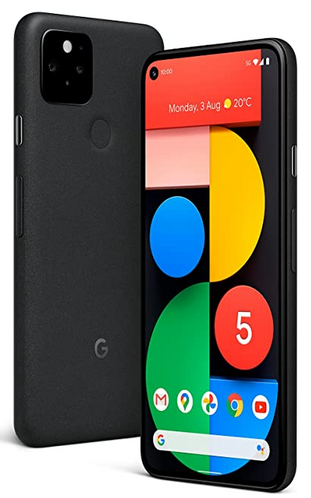 Google's Pixel 5 is a good alternative device that is a bit less expensive than the others, while still being water-resistant and loaded with useful features. It's fast, has a camera system that will be great for most purposes, and is an all-around solid choice.
The economical price point may also be a real selling point, especially as a potential phone for kids. It has enough power and features to get most jobs done.
Get details from the manufacturer / See it on Amazon
Samsung Galaxy S21 Ultra
Samsung – List price: from $799
Here's another Android-based device that offers bang for your waterproof buck. It's also rated IP68, and has a robust screen and camera. One of the best features has to be the battery life, which offers over 11 hours. It supports S Pen and also has an adaptive refresh rate for its display.
This phone is quite possibly one of the best Android water-resistant options on the market. It's got all the main features we now look for in phones with its speed, camera, and more. Some have found its body to be slightly bulky, but that may well be a feature instead of a drawback depending on your taste.
Get details from the manufacturer  / See it on Amazon
Foolproof Waterproof Phone Cases and Carriers for Kids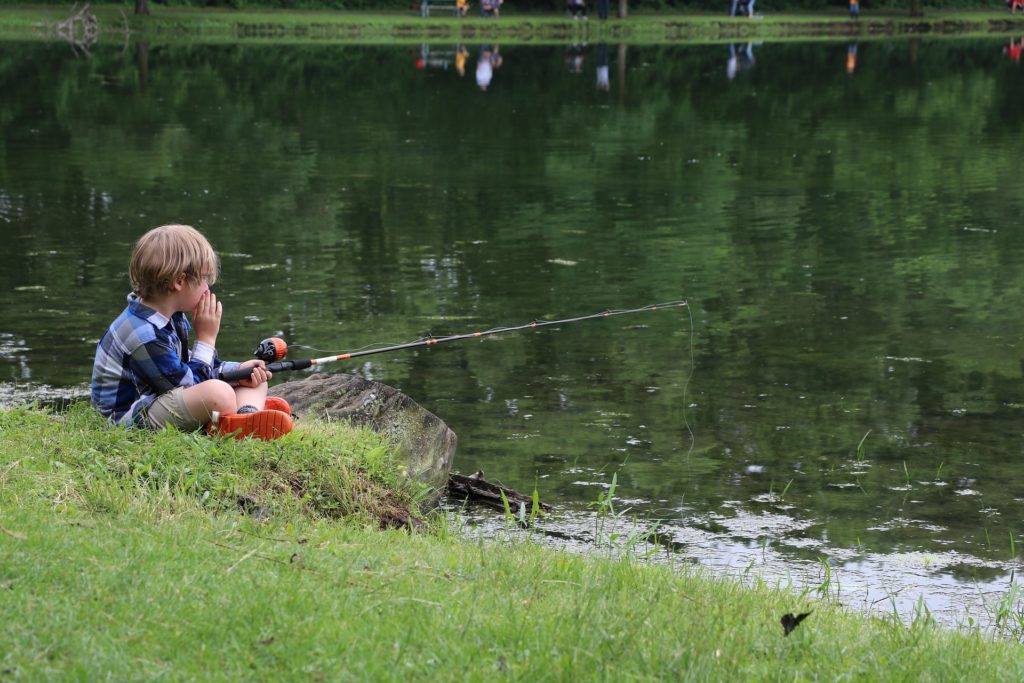 Via Pixabay.
And because "water-resistant" (which is what phones are) is NOT exactly the same as "waterproof," here are some solutions that WILL keep your child's phone dry no matter what may befall it. These are perfect solutions for kids who hike, fish, boat, kayak, or swim.
Catalyst 33ft. Waterproof Case for iPhone 12
Catalyst.com – List price: $89.99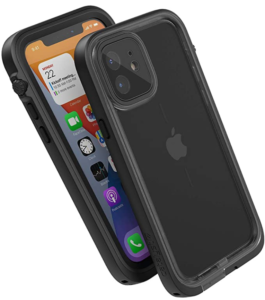 Fully sealed and submersible, the Catalyst will protect your child's phone in up to 33 feet of water. This is perfect for most water-based outings, like boating or kayaking. And on top of that, the case also protects the phone from drops of up to six feet!
Catalyst also makes waterproof cases for other iPhone models and Apple devices. Check it out!
Get details from the manufacturer  / See it on Amazon
Ghostek NAUTICAL Galaxy S21 Case
Ghostek – List price: $48.98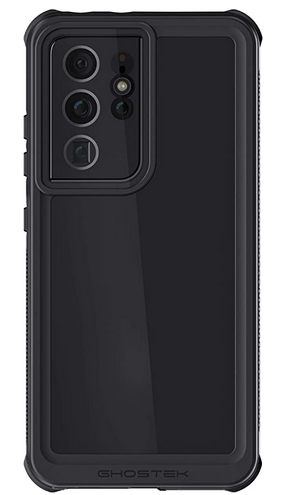 Here's one of the most highly-rated waterproof cases for the Galaxy on the market. Ghostek also makes waterproof cases for a wide array of other phone manufacturers and models. This product describes itself as having a durable military-grade case with a watertight seal. It's got camera protection and screen protection, too.
The case is submersible in up to 20 feet of water for up to an hour, which is pretty excellent protection. Plus it's shock resistant for falls up to 12 feet.
Get details from the manufacturer / See it on Amazon
Lanhiem Pixel 5 Case
Lanhiem – List price: $18.99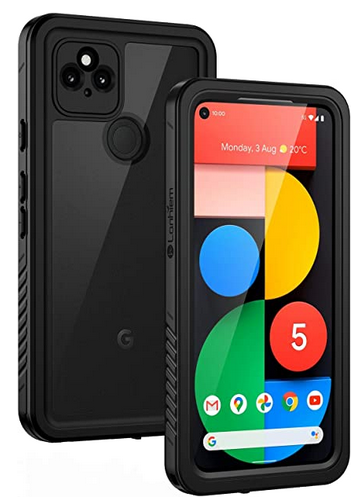 Keep your child's Pixel 5 safe and dry with this case from Lanhiem. It's passed the waterproof test thousands of times under six feet of water! The case is fully sealed, compact and lightweight, and seals out dust and water (plus it adds shock resistance to the mix).
There's a built-in heavy-duty screen protector that doesn't compromise touch sensitivity, too. The case is slim and easy to use, and just as easy to pop on and off as needed, which could be a big plus. And Lanhiem makes cases for many different makes and models of phones, so be sure to check out their entire line.
Get details from the manufacturer  / See it on Amazon
CaliCase Universal Waterproof Floating Case
CaliCase – List price: $29.99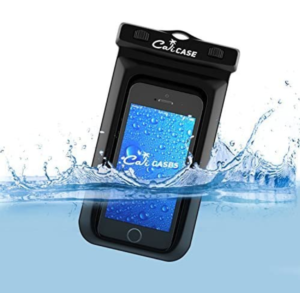 And finally, there's the solution of not letting the phone hit the bottom of the pool or river in the first place. CaliCase offers a fabulous, one-size-fits-all solution that pops right back up when you try to sink it. It protects your phone, and comes with a very handy wrist strap as well. There's a neat screen cover that allows you to use the touch screen and see what's going on, and you can even still take photographs.
The CaliCase Universal Waterproof Floating Case is compatible with most of the major phone makes and models, so you can likely keep your case even if you get a new phone. It comes in a wide array of fashionable colors, too, which may be quite appealing to your youngster.
Get details from the manufacturer /  See it on Amazon
Looking for other info about kids and phones? Check out these articles:
Smart Phone Privacy: The Parents Guide to Keeping Their Kid's SmartPhone Safe
Beyond Pokemon: Go. Other Apps That Get Your Kids Outside This Summer
[Guide] Giving Your Child Their First SmartPhone