If you want your phone to be the very best tool it can be, check out these apps! Each one will either add a great feature or upgrade your phone's native capabilities. We also have some amazing list of apps whether you're looking to explore the great outdoors, taking advantage of the summer weather, or just need to turn your phone into the ultimate organization tool.
Apps for iOS
Just Press Record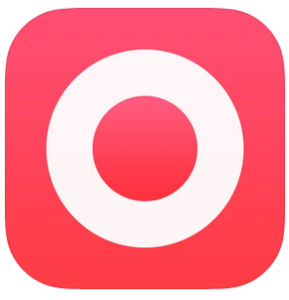 Open Planet Software – $4.99
Yes, your iPhone can do short recordings easily, but sometimes that just isn't enough. Just Press Record fills in some of those gaps in features and performance. You'll have one-tap recording, transcription, and syncing in iCloud at your fingertips. Set a shortcut with Siri, and you can record on the spur of the moment. You can also stop, pause, and resume recording quickly and easily. No more fumbling to get to just the right section and control on your app!
Just Press Record gives you the freedom to do spontaneous recording, to edit the audio, and much more. Organize your recordings, edit out the parts you don't want, and play them back from any device that can access iCloud.
Calzy
WapleStuff – $2.99
Calzy does all the things that other simple calculator apps don't. It includes a number of unusual and very helpful features. There is a "memory area" where you can store multiple numbers to refer to and use later, a toggle between simple and scientific calculator (no more rotating the device!), and a calculation history with a unique bookmarking feature that lets you label and easily refer back to calculations.
There's haptic feedback and it is compatible with Apple Pencil 2. You'll also love the ability to customize your keypad and even hand off calculations from one device to another. It's designed to work seamlessly with iPhone, iPad, and even Apple Watch. What's not to love??
Deliveries – A Package Tracker
JuneCloud LLC – Free with in-app purchases
If you are like everyone else in this modern world, you are doing a whole lot more shopping online. And it's really HARD to keep track of which package is supposed to be arriving from which delivery service and at what time. Now here's an app that can keep track of all of that info in one space. You can connect with any of dozens of main delivery services, as well as keep tabs on orders from companies like Amazon.
Deliveries – A Package Tracker simplifies modern life in ways you will love. You can quickly check on the status of your packages, and the main page features a countdown of which packages you should receive when. It's perfect for your busy lifestyle!
1Blocker: Ad Blocker & Privacy
1Blocker, LLC – Free with in-app purchases
1Blocker works with Safari to put a lid on pop-ups, advertisements, and trackers you may encounter as you surf the web. This set-it-and-forget-it app keeps itself updated in the background, and only takes a few simple choices on set up. Keep in mind that no ad-blocker is 100% foolproof, but 1Blocker will get rid of most of the sneaky or annoying types of advertisements and trackers.
If you want more robust features, there is a subscription program. With a subscription, you can control more of what is and is not blocked, and you can manage other features more completely. Subscription costs vary, but there is a monthly and an annual option.
Just Watch – Movies & TV Shows
JustWatch GmbH – Free with in-app purchases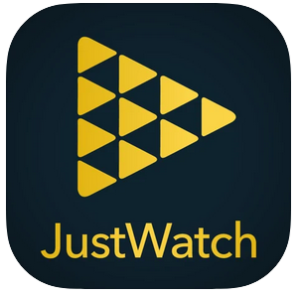 We all know that our devices are great for filling those little corners of time when we're out and about, and sometimes you want to stream content while you wait. Just Watch is a service that aggregates streaming content so you can find what you are looking for, no matter which service it's on. They offer information on over 100 different providers (the legal ones, that is), and you can look at the ones that you subscribe to.
This app is perfect if you are searching for specific titles or shows. See where it's at, and know in an instant if you are already a subscriber, want to do a pay-per-view, or can watch for free. There are over 60,000 movies and TV shows listed in their search engine, plus daily updates that incorporate the new material on each service. The Pro version is only $2.49, which adds some extra features.
Libby, by Overdrive
Overdrive, Inc. – Free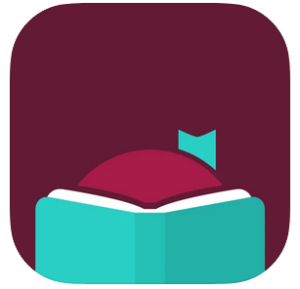 Now you can connect to your public library digitally! All you need is a library card and Libby, and you can access your library's complete digital collection. It's a great and seriously under-used resource. Libby is perfect to keep your family in the latest best sellers or to help you find resources for research projects. Information is truly at your fingertips.
And it's not just ebooks. You can also access audio books, ezines, and more through Libby. Libby can connect to your Kindle, as well, so you can read in comfort and in style. Or use Libby's built-in ebook reader with its intuitive and comprehensive controls.
Chegg E-reader- Study eBooks
Chegg, Inc. – Free
This app is a must-have for anyone taking college classes. You can access all of your college books on Chegg with just a touch of a button. This ebook reader features some great tools, like search functions and highlighting. It's perfect for students of all ages.
Chegg allows you to rent digital textbooks, too, which can be much less expensive than purchasing them. When every penny counts, be sure to check to see if you can find what you need on Chegg.
Elevate Brain Training
Elevate, Inc.- Free with in-app purchases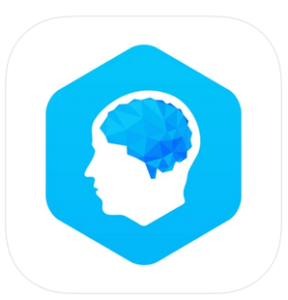 Want to keep the brain bustling and humming? Set your goals for learning and take advantage of some seriously good brain training with Elevate. You can use the personalized programs to improve your cognitive function even if you only work on it in your spare moments.
Elevate is free to try, and you can unlock all of the content with a subscription. There is also a limited free version if you prefer, but the full program will cost a few dollars per month or $39.99 annually.
Downcast
Jamawkinaw Enterprises LLC – $2.99 with in-app purchases
Downcast is a podcast curation system that is several cuts above Apple's built-in version. It's compatible with all of  your Apple devices, including Apple Watch, and it's easy to use. You can find new podcasts and listen to your favorites quickly and easily. Get notified of new episodes, too!
Downcast features smart playlists that are easy to control, as well as automatic downloads and retention rules. There's a sleep timer, the capability to view embedded images, and more. The app has a selection of "tips" available for in-app purchases.
Transit- Subway and Bus Times
Transit App, Inc. – Free with in-app purchases
Transit is a must-have for folks that live in cities or use public transportation regularly. It aggregates all of the public transportation routes, stops, and times so you can plan out your route to get where you want to go, then get to the destination on time. You can locate nearby bikeshares and rideshares, and see the planned arrival time for your Lyft, Uber, or VIA ride. Book easily with just a couple of taps.
Transit works in over 200 cities around the world. It alerts users to disruptions in transit systems, too, if they will affect your commute. All in all, it is loaded with features that will make navigating public transportation a snap!
Apps for Android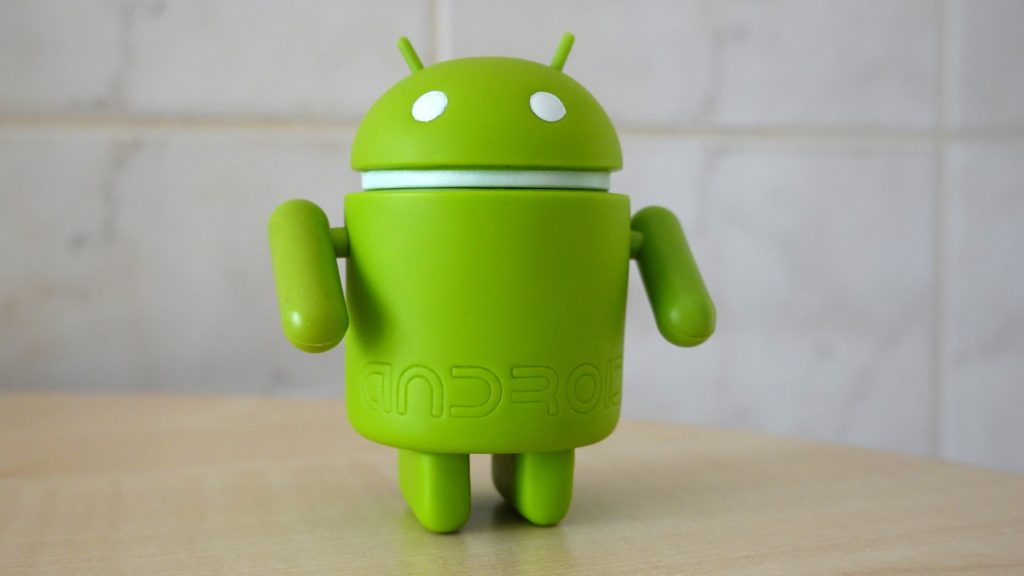 Amaze File Manager
Team Amaze – Free with in-app purchases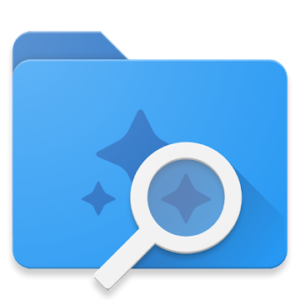 Here's a file manager that's loaded with features you will love. You can work on multiple tabs at the same time, bookmark, and access history with ease. It has all the typical features, too, like cut, paste, copy, delete, compress, and extract within easy reach.
Advanced users will appreciate the capability to work within root files, as well as the built-in database and screen reader. The entire, unlimited app is free to download. In-app purchases add a few extra features and help support the developers with donations.
Evernote- Notes, Organizer, and Daily Planner
Evernote Corporation – Free with in-app purchases
Evernote will sync to every single device you own, and it rises to the top as a fabulous way to keep track of  your ideas or get some work done on the run with your Android phone. Keep a to-do list, connect to your Google Calendar, and keep important information at your fingertips with the customizable Home dashboard.
Evernote is fabulous for business and educational use, and it fits the bill for personal use, too. The Professional version (in-app purchase subscription) offers the full slate of features for minimal fees.
IFTTT
IFTTT, Inc. – Free with in-app purchases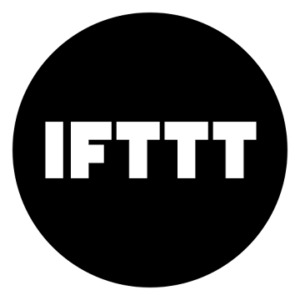 Easily connect to over 630 of your favorite apps in one cool spot with this master app. You can message contacts, get customized forecasts so you're prepared for the day, keep tabs on your to-do list, back up your photos, and even streamline your social media by running them all through IFTTT.
Imagine not even having to touch buttons or screen to control all of your important apps. IFTTT makes a direct connection between apps and Alexa so you can do amazing things with just your voice. How convenient!
Lecture Notes
Acadoid Developer – $6.99
This app lets you quickly and easily take handwritten notes on your Android device's screen, especially with a stylus. It's perfect for students who need to keep up with the professor in class, but there are also a wealth of other uses, as well. Teachers can use it like a digital whiteboard, projecting their screen as they write. Business people can take meeting notes. Artists can create sketches or drawings with ease.
There is a free trial version available, so you can find out if the app is right for you before you invest. The free trial is limited to 2 notebooks of no more than 8 pages each. Once  you fall in love, you'll want to unlock features such as multiple layers on each page and multiple pages in view on the screen at once. Export to several other apps with ease, and get things organized with folders and notebooks.
AnyList: Grocery Shopping List & Recipe Organizer
AnyList – Free with in-app purchases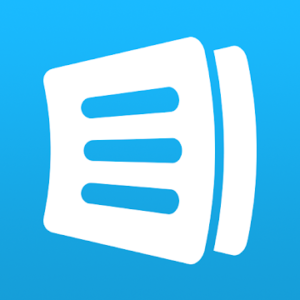 Get your phone to do the heavy lifting when it comes to managing your grocery list and shopping! AnyList has all the features you are looking for. Sure, it keeps track of your list, but any old piece of paper could do that. This app also offers sharing between devices, like your partner's phone or your roommate's tablet. Changes are instantly updated and available to everyone. Add and cross off items as you wish, and the app even will learn your common entries and offer autocomplete to save you time and energy.
Your list items are automatically added to categories, and you can arrange the categories to match the layout of your favorite store. AnyList also features a recipe organizer, so no more struggling to remember which ingredients you need for your planned meal.
SmartPhone Cleaner – Speed Booster & Optimizer
Systweak Software – Free with in-app purchases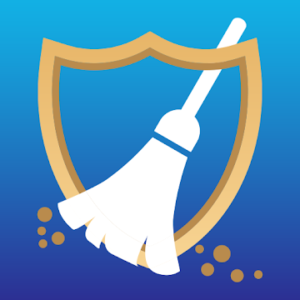 Keep your phone in top-notch running order with SmartPhone Cleaner. The app optimizes just about every aspect of your phone's performance. It clears out junk and duplicate files, protects from malware and bad sites, and analyzes your usage to optimize your battery's performance. The app also keeps your RAM optimized to speed up performance, particularly on games.
SmartPhone Cleaner also will help you track down and eliminate space-hogging apps that you no longer use. It also will send some apps into hibernation mode when not in use to speed other things up. In-app purchases range from just ninety-nine cents to $1.99.
Signal Private Messenger
Signal Corporation – Free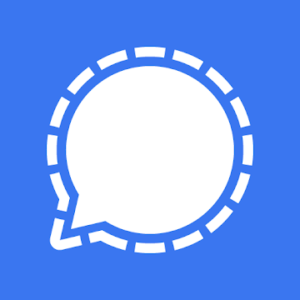 Need to keep your messages and phone conversations completely private? Signal Private Messenger may be the answer you're looking for.. It handles nearly all types of messages, including audio and video calls. And the Signal Corporation is a non-profit that is solely interested in your privacy. They promise not sell or share your personal info, and there are no advertisements.
You can choose to individualize ring tones and notifications, or even keep them completely silent. You can do simple editing and send and receive photos, too. This app will certainly take some of the worry out of digital communication.
Your Phone Companion- Link to Windows
Microsoft Corporation – Free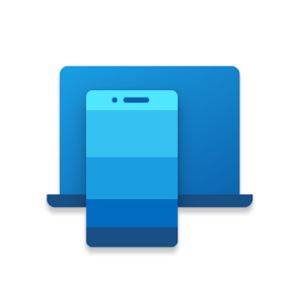 Ever get jealous of the ease with which iOS users connect to their Mac laptops? They can just buzz right along with downloading photos, saving messages or other content and more between the two systems. Now you can do the same trick with your Android phone and your Windows computer.
Your Phone Companion makes it a snap to move files and pictures between the two devices. You can even answer your phone and send messages from your PC over this link. The app has a host of other helpful features, too.
Anchor- Make Your Own Podcast
Spotify AB – Free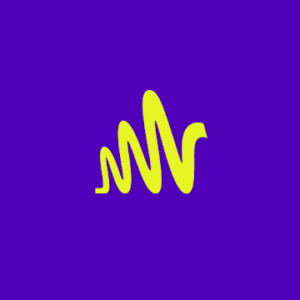 Ever listen to those cool podcasts and think, "I could do that if only I had the right equipment…"? Well, now you do. Anchor allows you to easily record, set up, and share podcast episodes right from your phone. And podcasts are sort of useless if they can't reach an audience, so Anchor also offers connection with listeners, as well as a monetization system.
The app includes the tools you need to record, edit, publish and distribute your podcast episodes. It also allows you to create cover art and even to record and embed your own commercials.
Fax.Plus – Free Online Fax | Send & Receive a Fax
Alohi SA – Free with in-app purchases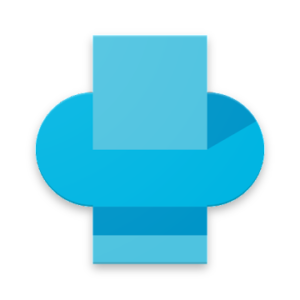 Fax.Plus will make your stand-alone fax machine obsolete. Who wants to be tied to the office desk anyway? This app seamlessly allows you to send and receive faxes from fax machines, lets you snap a picture of your document to send, and offers digital signatures. It's also safe and secure and is HIPAA compliant.
You can send up to 10 pages per month with the free version of the app, which might be perfect for a household user. If you need more faxing power, sign up for one of their premium plans to increase limits and features, starting at $4.99 per month.