For many families, remote learning has been no picnic! Parents who had no intention of homeschooling have found themselves thrust into that role with zero preparation and little time to learn with their already overloaded schedules.  It's hard juggling the expectations and even harder to make sure your child is actually learning instead of simply "going to school" online. Here are some apps that will make your job easier because they will help your kids organize, reinforce, or supplement nearly every aspect of learning. There are some real gems here, so check out these resources!!
Foundations for Younger Students
Bluster!
McGraw-Hill School Education Group – Free with in-app purchases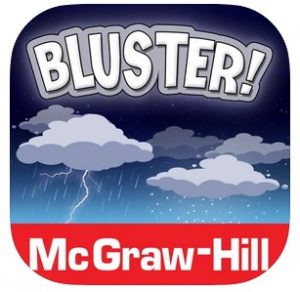 Grab this app for some all-around reading and language arts practice for grades 1-6 in great game formats. Kids can review everything from rhyming to parts of speech. There are three different play modes, too, including head-to-head competition between players. A good grasp of how language works is crucial to success in school, and this app can help your young learners toward literacy.
The app is free to download and offers in-app purchases to expand the vocabulary options. There are nine additional vocabulary packs available for ninety-nine cents each. You can read the full review here.
ABC Mouse
Age of Learning Inc. – Free with in-app purchases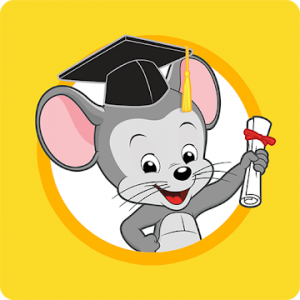 This app features over 10,000 activities designed to help children from ages 2 through 8 to progress with basic reading and math skills in a seamless and fun way. It's available across all platforms and intuitive to use. The app's activities are adaptive, making them just right for whatever level of learning is right for your child.
The activities are standards-based and will help ensure that your child is ready for the next educational steps, including the crucial kindergarten readiness and grade three readiness. It's free to download and offers two levels of subscriptions: $9.99 per month and $79.99 per year.
Vocabulary-Spelling City
Spelling City – Free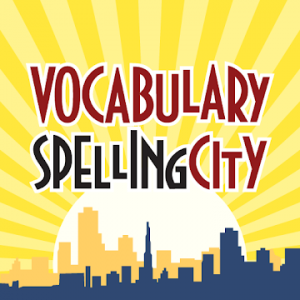 Reading and writing are critical skills necessary for educational success throughout the school years. Don't let your child fall behind! This app offers customizable lessons that you can set up for the entire year if you wish. Skills covered are mostly focused on spelling and vocabulary, but these help to develop phonics, word analysis, and many other vital skills. Use the built-in lessons or even add your own words.
Vocabulary-Spelling City is free to download but to get the full benefit, parents will need to set up an account on the main website. The system is becoming a part of Learning A-Z,  so more information will be available here.
ZapZap Math School: K-6 Games
Visual Math Interactive Sdn. Bhd. – Free with in-app purchases
This space-themed app will have kids from kindergarten through grade 6 practicing and improving their math skills in no time. It covers all the basics, like the four operations (speed and accuracy), regrouping, measurement, word problems, and much more. Kids will also get a healthy, age-appropriate dose of fractions, decimals, angles, geometry, and time. The games are fast-paced and fun, and they are adaptive so the material presented is always at the right level to maximize progress.
The app is free to download, and some sample games are available. In-app purchases offer each grade level for $9.99 per year. Each learner will need their own subscription, though. You can read all about it in the full review here.
Tools for Older Students
Quizlet: Learn Languages and Vocab with Flashcards
Quizlet, Inc. – Free with in-app purchases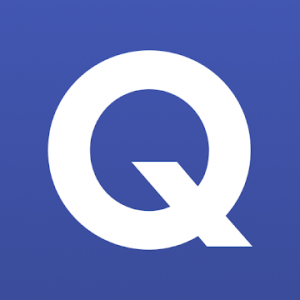 Quizlet is one of the go-to systems for all-around studying on the entire internet. The app just makes the program nice and portable so older kids can literally study anywhere they can take their devices. Students can create their own decks of flashcard-style study tools or can choose from thousands of decks developed by other students and teachers. These cover literally any topic needed for middle school, high school, and many college classes. Flashcard review is a proven tool for learning, and now it's digitized!
The app is free to download, and you can access your web-based account easily. In-app purchases offer upgrades such as the removal of advertisements and uploading images for study materials. You can read the full review here.
SAT Vocab by MindSnacks
MindSnacks – Free with in-app purchases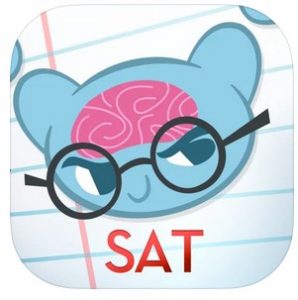 Students will love playing nine different games to learn vocabulary for SAT, PSAT, ACT, GRE, and other important tests. Educators know that a wide vocabulary will help students be successful on standardized tests, and this app uses evidence-based strategies to keep kids learning. Give your child the leg up they will need to achieve competitive scores on big tests.
This app is free to download and offers in-app purchases. Students can get 25 SAT lessons for $4.99, or purchase an all-language pass for $19.99. Read the full review here.
The Homework App
The Homework App: Classroom Calendar-Solver-Class Planner Inc. – Free with in-app purchases
This app allows students not only to note assignments and set due dates, but also to set up subtasks and milestones to keep organized, color code tasks, add pictures, and even set reminders for when things are due. It's a great way to keep on top of tasks and stay organized.
The app is free to download, though some features are only available by subscriptions, which are set up for a week, a month, or a year. There is also a lifetime access option for $99.99.
Help for Struggling Students
Lit Charts
LitCharts LLC – Free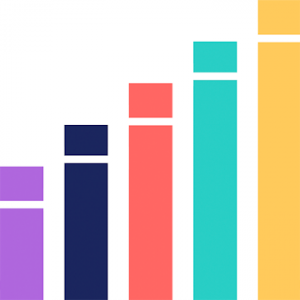 Students with reading challenges will appreciate this app- thousands of books that show up in literature and English classes are explained in detail. The app is from the original creators of SparkNotes, an indispensable study tool that students have relied upon for decades. The searchable book list will connect students with summaries, analyses, and even quotes sorted by character, chapter and theme. In short, it's the perfect companion to help students keep up with English assignments and write outstanding book reports.
This app is free to download. It is connected to the website called LitCharts A+, a web-based application that offers access to even more tools and titles by subscription.
Voice Dream Reader
Voice Dream LLC – $9.99 with in-app purchases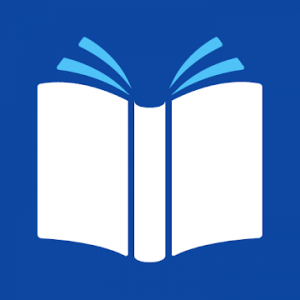 This app is the ultimate text-to-speech tool that will be useful to both students with reading challenges and those that prefer to listen and learn best with auditory input. It is possibly the best screen reader on the market today. Users can choose one premium voice for free on purchase, and have access to 36 other choices that are built into the app. It can read almost any document or ebook, regardless of format. It works offline, as well, so you can hear text nearly anywhere.
Voice Dream Reader includes a built-in scanner. In this way, it makes nearly any text accessible, even to individuals with visual impairments or with dyslexia. Additional voices and accents are available as in-app purchases for $4.99 each.
Photomath
Photomath, Inc. – Free with in-app purchases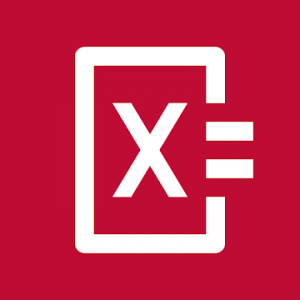 Photomath is an outstanding app, whether you have difficulty with math problems or not. It can solve problems ranging from prealgebra and basic math all the way up through advanced calculus, and it gives step-by-step explanations. There's no excuse to stay stuck on math problems ever again!
The app works both online and off, and it's free to download. A subscription program is available with an in-app purchase of $9.99 per month or $59.99 annually and offers detailed, teacher-approved explanations, helpful animations, an embedded glossary, and more.