This Father's Day is a special one. It is the first time that your man has had his favorite little person in his life for Father's Day so he deserves to be spoiled a bit.
By this point, Dad has realized that all of his time is no longer his own. He has begun to figure out how to balance his new lifestyle and sleep schedule between his previous "cool" self and his new fatherly one. Certain things become less important (the Call of Duty release) while others suddenly are at the forefront, like naps and entertaining the little one.
I love the idea of giving something meaningful and something that Dad has been missing out on lately. These are our top picks!
Some of the cool gifts for Dads
---
Nest Indoor Security Camera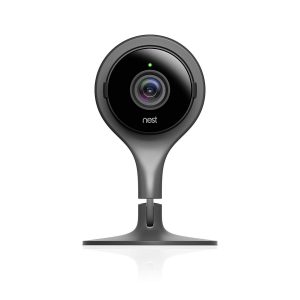 This security camera connects to Wi-Fi and can stream 1080p HD video to your phone 24/7.
Dad Bonus: Tech is cool and this is way cooler than the standard baby monitor. Buy from $198
---
RainBowl Motion Sensor Toilet NIght Light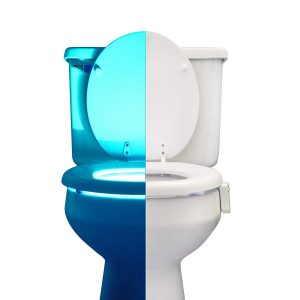 Being a new parent means far less sleep. And if you're up in the middle of the night, using the restroom during the "wee" hours of the morning is more likely. With this bowl, it'll get a little easier to navigate to the toilet without turning on all the lights and disrupting baby's sleep after he or she she's been settled and put back into the bassinet.
Dad Bonus: No more running into the walls, stubbing his toes, or "missing" the bowl when he's up for nighttime feedings or cuddles. Buy from $13
---
Rustic Torched Wood 5 pc Craft Beer Flight Tasting Set
This beer flight tasting set is something Mom thinks is rustic and stylish, and Dad thinks is pretty cool.
Dad Bonus: Just because he can't enjoy late nights out at the bar, doesn't mean he has to sacrafice the fun. Buy from $29
---
Mancro Backpack Diaper Bag
Get your man something smooth and chic to sport when he's out and about with the baby on his own. It's got space for all necessities, including bottles, diapers, and more.
Dad Bonus: It looks just like a cool backpack. No one will be able to guess that there's a changing pad inside! Buy from $27
---
WeeRide Kangaroo Child Bike Seat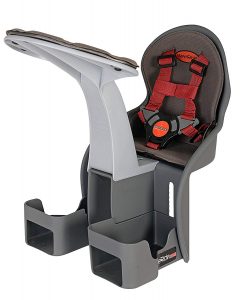 This bicycle child carrier mounts on any bike model with the help of a bar support placed in between the front handlebar and his bike's seat post.
Dad Bonus: He can introduce his little guy or gal to something that he loves. Buy from $64
---
"The Walking Dad" Tee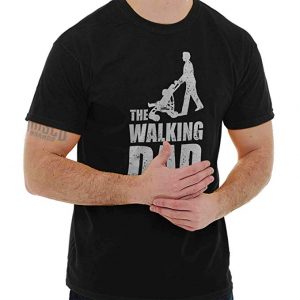 Grab him a fun t-shirt to round out his collection. If he's already a fan of The Walking Dead, it's only fair that you snag this gem for him too.
Dad Bonus: He'll love getting a giggle out of his friends with this wear. Buy from $10
---
The Baby Owner's Manual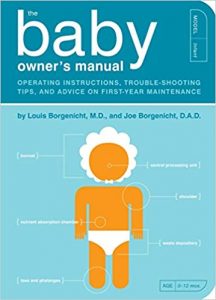 Dad is definitely going to appreciate this handy guide, especially if he's really new to the game. He'll learn everything from changing a diaper with a little more ease to swaddling. There are so many books on the market for expecting moms, we like how this was is an easy read for Dad too.
Dad Bonus: He'll get a chuckle out of each guide. Learning while having fun is the best! Buy from $13
---
Aiebao 360 All Carry Positions Ergonomic Baby Carrier
This carrier is perfect for Dad and baby. Not only does it come in subtle colors and prints so Dad is comfortable and confident, but there are tons of ways to utilize it. There are eight different carrier positions and can be used up to age 24 months.
Dad Bonus: His back will thank him later. This is so much more comfortable after a long day of carrying bay! Buy from $36
---
Acupressure Mat and Pillow
Just lay down on your back for 10-30 minutes. Acupressure releases endorphins that block pain, and helps relax the muscles in your back, neck and feet.
Dad Bonus: Again, with the back. This mat is sure to give some relief after carrying a 25lb toddler around. Buy from $20
---
Picnic Time 6-Bottle Beer Caddy
Dare we say pack the caddy and head to the park? Hey, it gets hot in the Summer when you are running around the swings.
Dad Bonus: What a great way to make some new friends. The cool looking bag is sure to draw the other park Dads your way. Buy from $32
---
Pop Up Golf Chipping Net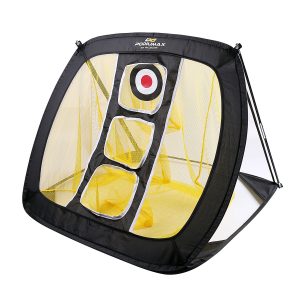 This is a great chipping net for all levels of golfers. With it's three targets, portable size and pop-up style, this is a winner.
Dad Bonus: Still get your golf fix without having to leave the house. Buy from $28