Take full advantage of your device when you run, walk, or bike! You can keep track of your route, your mileage, your times, and much more with these apps. Take the drudgery out of the record-keeping while you keep the encouragement and motivation. Let the apps do the work and just focus on improving your performance! When the weather is good, make the most of the fresh air by heading outdoors and getting sporty!
Running Apps
Adidas Running
adidas – Free with in-app purchases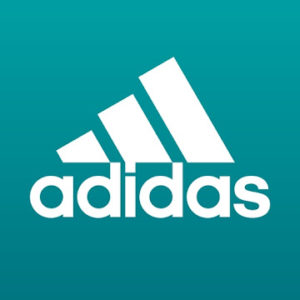 This app has some fabulous record-keeping features, like distances, speeds, heart rate, and more, but its real strength is the community. Runners can connect with like-minded souls, taking on challenges together and even running virtual races. The app also includes some gamified motivational tools, allowing you to earn badges, set goals, and more.
In-app purchases range from ninety-nine cents to $49.99 for extra challenges up to premium memberships. You can connect with other runners around the world and create a personalized community to support you in your journey.
TrainAsONE- AI Running Plans
Anticipatory Health Limited – Free with in-app purchases
Ready to take your fitness regimen to the next level? TrainAsONE offers AI guidance designed to take your running program over the top. The app automatically adjusts to your individualized needs and moves you forward with skill. It constantly adjusts your training program in accordance with your goals, keeping your statistics in mind. It even automatically adjusts for missed training days, whether due to injury or overwhelm.
The app is open for users to enjoy its features, but there is a subscription plan available as well. Be aware that the prices for subscriptions are in British currency, though, so there will be some conversions involved.
Map My Run by UnderArmour
Under Armour – Free with in-app purchases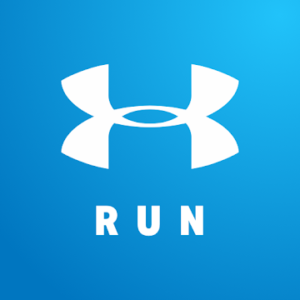 Here you'll find customizable training plans, coaching, and more to help you be more successful with your running. It easily syncs with Apple Watch and other wearable devices, too. There's even a calorie counter and nutrition guide to help you stay on track with your goals.
The app allows you to log over 600 different types of activities, so you can keep good track of all of your activities, not just running. Log your yoga, swimming, and more. You can even connect with other devices to give someone at home the peace of mind of knowing where you are on your running route at all times.
iSmoothRun
Lake Horizon Ltd. – $4.99 with in-app purchases
This app is a little pricier than the others, and it's only available for iOS devices, but it's got some unique features, too. In addition to the usual statistics that running apps all track, this one will give you data on your stride length, your cadence or rhythm, and a whole lot more. It's a great tool if you really want to improve your running technique.
This app is the one for you if you use an iOS device and really want to keep track of every possible statistic about your runs, from your heart rate, speed, and power to the mileage on your running shoes.
Walking Apps
Pacer Pedometer & Step Tracker
Pacer Health, Inc. – Free with in-app purchases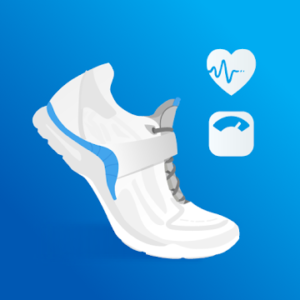 Here's an app that works just with your phone- no other device is required. It's got a simple, easy-to-use interface that makes it easy and fun to keep track of data such as the number of steps you've taken each day and your walking route. It records your steps, flights of stairs, activity levels, calories burned, and more.
A subscription ($9.99 monthly or $49.99 annually) unlocks advanced analytical tools and even coaching to help you get going with meeting your fitness or weight loss goals. Keep it moving and keep track with this great app!
Walking App -Walking for Weight Loss
Leap Fitness Group – Free with in-app purchases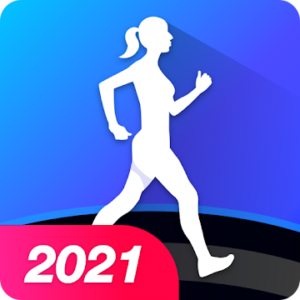 Grab this free interval walking program to help yourself meet your weight loss goals. With three levels of difficulty available, there's something here for everyone. This program is designed for effective weight loss. Grab your headphones and walk outdoors or indoors, any time you want. The program audio will guide you through the workout and keep you on track whether you are hiking around the park or walking on your treadmill.
In-app purchases range from $4.99 to $19.99 and unlock additional features.
Strava: Run, Ride, Swim
Strava, Inc. – Free with in-app purchases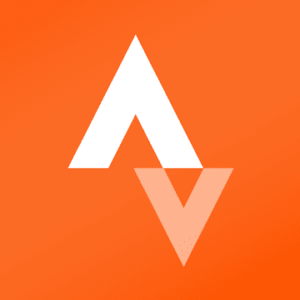 The free version of this app is perfect for casual walkers- you can monitor basic stats like your steps, and share your goals and progress for a bit of motivation. If you need more robust features, the subscription version offers route-planning, goal setting, a training log, advanced metrics, and even a real-time tracker you can turn on to let loved ones know exactly where you are at all times.
This app offers a subscription program as an in-app purchase. A monthly subscription costs $7.99 per month, or you can sign on for an annual subscription for $60 per year.
99 Walks: Top Women's Walking App
99 Walks – Free with in-app purchases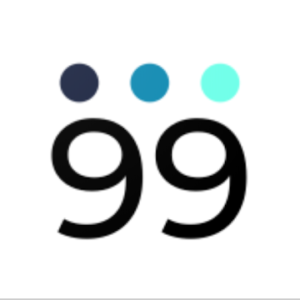 This app offers not only some great classes, but motivational rewards and some outstanding music to walk by, as well. You can join a team of like-minded women and keep each other on track if you wish. Plus there are daily inspirations and challenges to keep you on your walking toes.
In-app purchases range from $15.99 to $229.99 and unlock additional features. No matter what, though, finding a great app and an accountability partner is priceless.
Biking Apps
Map My Ride by Under Armour
Under Armour, Inc. – Free with in-app purchases
MapMyRide shows that someone at the company is leveraging their knowledge and experience. It's just as good of an app as Map My Run, plus it has tools and features that will appeal particularly to cyclists. Plan out your route, monitor vital stats like weight, get nutrition guidance, and more with the free version of the app.
There's also a subscription version available with even more features, such as training plans, advanced routing tools, and a monitoring system to keep family or friends apprised of your location. The subscription version also is ad-free, which could be a real plus. Subscriptions are available for $5.99 monthly or $29.99 annually.
Komoot: Cycling, Walking, MTB
Komoot GmbH – Free with in-app purchases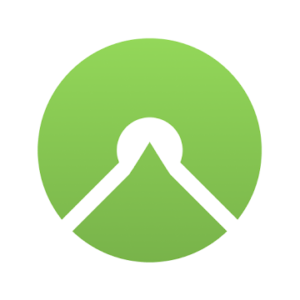 This mapping app not only will help you plan out your route, it also gives you access to curated comments of other cyclists. The app automatically chooses the most bike-friendly route once you enter your starting and ending points. It also will estimate difficulty based on important details like elevation, surfaces, and difficulty level of the route you are considering.
One feature that sets this app apart from the others is the highlighted points of interest that may be along your route. The app allows you to download one free region of maps, then additional regions you may want are $3.99 each.
Trailforks
Pinkbike.com – Free with in-app purchases
This comprehensive, crowd-sourced trail map covers over 300,000 miles of trails around the U.S. Find out where you are and the best way back to where you want to be. Local users can create routes, so you can find some wonderful rides that are off the beaten path so to speak. The app also includes tons of trail info and other pertinent knowledge.
This app might be a must-have for safety as you bike, particularly on mountain bike trails. You can get up-to-the-minute trail conditions because users can take snaps of the area and instantly upload them to the database.
Zwift: Ride and Run
Zwift, Inc. – Free with in-app purchases
Don't let bad weather get you down and disrupt your riding (or walking or running) routines! Here's an app that makes using your indoor equipment almost as enjoyable as getting out on the road. It blends video game technology with your exercise machine to offer motivation, competition, and more.
You'll need an active internet connection and access to a device that supports Zwift (find a list at support.zwift.com). Ride for free, or purchase a subscription for $14.99 to unlock even more features.
And especially for parents who want to keep tabs on their children when they go out for a run or a bike ride, be sure to check out these reviews of location monitoring apps that are perfect for the job: