Free Books Coloring Pages
For generations, parents have grabbed coloring books off of store shelves and children have happily colored whatever was between the covers. Once in a while, the match was perfect. A girl who loved soccer found a coloring book with tons of soccer pictures. A boy who couldn't get enough of dragons found a coloring book filled to the brim with them. But mostly, it was very hit-or-miss, and many coloring books had a few pages used and then sat on shelves until they were recycled or given to other young children.
Those days are gone with the newest trend in coloring books: DIY. There are a wealth of choices on Etsy alone, and truly something for everyone to check out. Find the perfect coloring book match for your special someone (adult or child) from these selections and those like them. All can be found with simple searches on Etsy.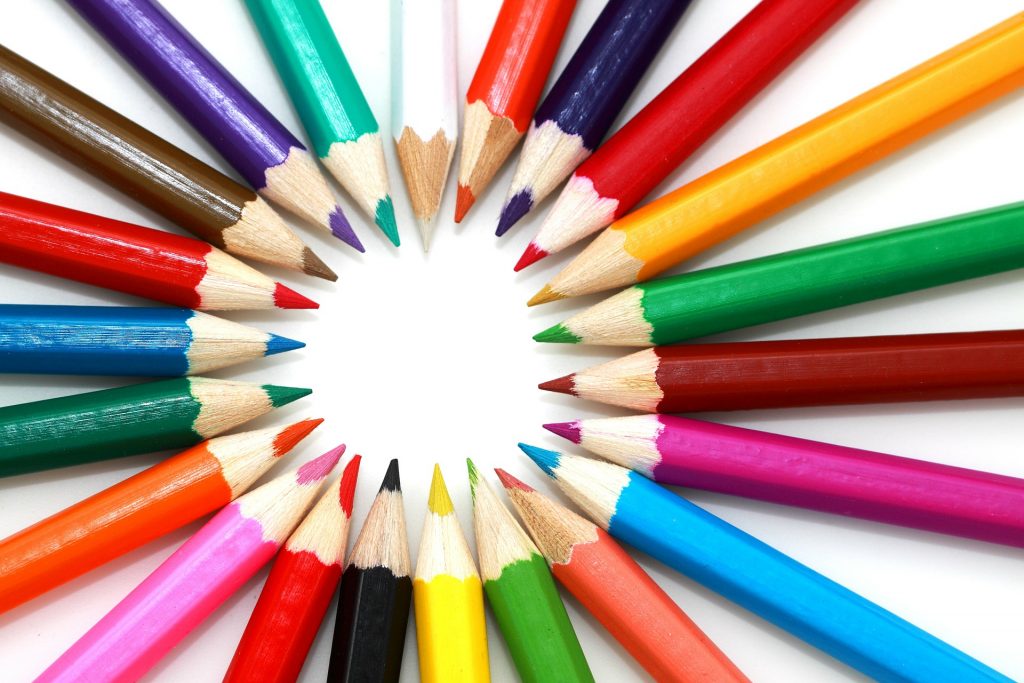 For the Very Young
ABC DIY Coloring Book
BabyPinchBoutique – $15.00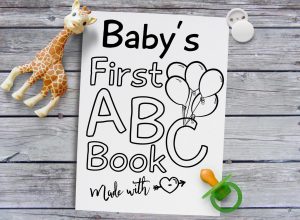 Here's a great ABC book that is perfect for your little ones. You can commemorate a birthday, give out pages at a baby shower, or just turn youngsters loose to color their favorite letters. This book's cover is personalizable with your child's name if you wish.
The 5×7 coloring sheets are available as an instant PDF download in two files. Each sheet includes a line that says "Made with love by ____", which will make it the perfect commemorative gift for your child to celebrate any special occasion with guests.
Find it on Etsy
Blank Alphabet Book
samanthaBdesign – $10.00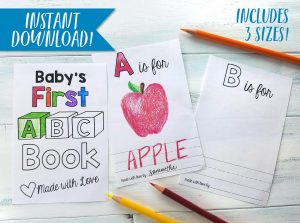 Feeling creative? This unique ABC coloring book offers a page for each letter, saying "(Letter) is for…" and giving you space to provide your very own picture. Talk about creative! Each time you work through this coloring book, it will be different, since A can stand for apple, airplane, apron, or any number of other things. It truly is DIY because you add your own pictures on every page.
This popular item allows users to print in three different sizes: 4 x 6, 5 x 6, and 8 x 11. Modify the cover page by adding baby's name if you wish.
Find it on Etsy
Important Coloring Supplies
Coloring can be hours of fun and creating beautiful works of art is all about being prepared. For a great day of coloring, here is our shortlist of supplies you want to have on hand.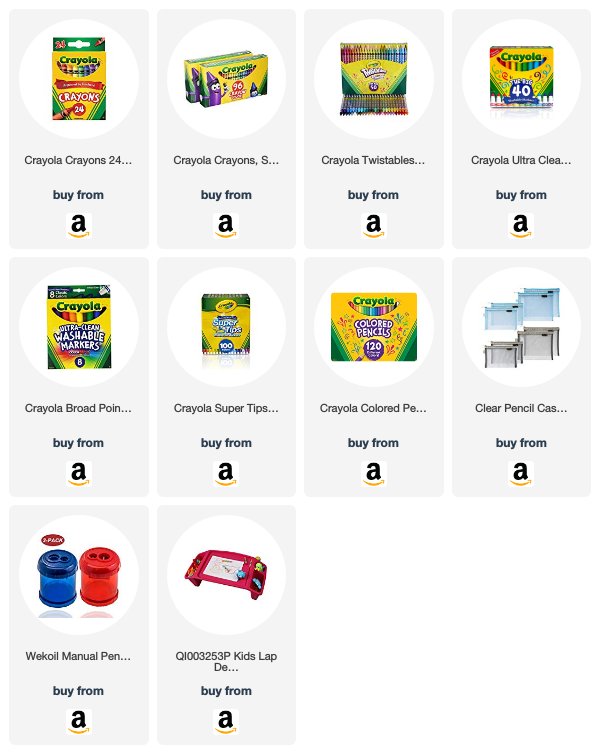 For Adults and Teens
Dog Coloring
ArtistrybyLisaMarie – $1.50 per page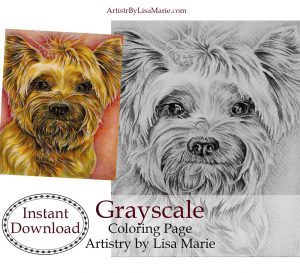 While this set is not a coloring book in the strictest sense of the world, it is charming and unique. Instead of traditional coloring pictures, this artist has created exquisitely detailed printable sketches that an aspiring artist or coloring aficionado can make into masterpieces. Each page is a different breed of dog, and they are all sold separately.
This artist has found a creative way to share her talent with many others and combine it with the joy of coloring. It's quite possible that each piece will be suitable for framing when finished. Her fans and followers seem to agree that her work is top-notch.
Find it on Etsy
Adult Coloring Book: The Rocky Mountains
Ross Kirkham – $12.99
These pen-and-ink drawings of scenes from the Rockies may be just the ticket to relaxing coloring sessions. You'll feel like you're on your own private getaway. The artist is offering 8.5 x 11" drawings that print nicely, due to their original media.
Mr. Kirkham's illustrations are beautiful as black and whites, but just think what you could add to them when you personalize with your own colors and styles.
Find it on Etsy
Adult Coloring Book: Ultimate Art Therapy Bundle
SarahRenaeClark – $7.95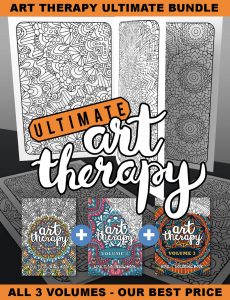 There's a reason that coloring books have become so popular among both teens and adults, it's extremely therapeutic! There is something about unleashing your color creativity on a page and making them come to life that is very relaxing.
Enjoy this massive bundle which includes 3 full coloring books ready to be printed out and filled up. The intricate detailing and repeated patterns are awaiting your coloring utensil of choice to become a fully-realized, vibrant piece!
Find it on Etsy
Coloring Book: Pocket Cards
ChillhhopCraft – $1.98
This set of 10 printable coloring cards takes the pressure out of coloring-do one at a time or do a bunch all at once. Whatever pace you set, these cards, once done, are perfect for keeping in touch with friends and family.
Each card has a cosmic-themed design and a motivational quote. Grab a set, color for a bit, and you'll be set with a great gift for a friend, or as much stationery as you need.
Find it on Etsy
Magical Mandalas
Yoga Mandala
LoveMessagesXO – $2.99
Here are five printable designs that will soothe your soul. This product makes a great gift for the yoga-lover-several of the pages have related messages as well as the mandala designs.
The author also offers a collection of fifteen yoga mandalas in another listing, as well as related books and other products.
Find it on Etsy
The Little Desert Mandalas, Vol. 1
HappyColourShop – $4.12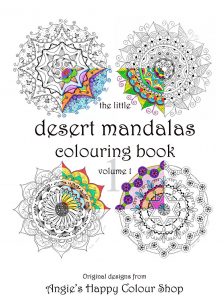 Embrace the relaxing and restorative power of mandalas by coloring these designs when you want to wind down. Mandalas are said to have a host of health benefits, but at a minimum, they are definitely fun to color.
These intricate designs are printable, so you receive your product instantly, then you can download, print, and get started coloring whenever you like.
Find it on Etsy
Mandala Adult Coloring Book
PaperInkAndKnife – $5.00
Mandala's have such a way about them that their intricate patterns and designs are truly pleasing to the eye. The patterns are almost nostalgic with their kaleidoscope designs more fully realized and ready to be made whole with your contributions!
Add a splash of color or a wave of them to 50 mandala designs where you can explore all your favored color patterns with your favorite color palettes!
Find it on Etsy
Holiday Themed Coloring
Nice Little Town Christmas Book
Bogemabooks – $3.99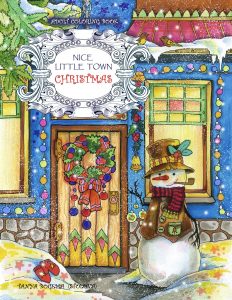 With Christmas comes snow, lights, and decorations that color the town a million different colors! Now you can print out up to 32 unique pages that capture the Christmas spirit and create your own.
Recreate the moments from your children or create new colorful settings for you and your loved ones to admire using all the dazzling shades that come from Christmas time.
Find it on Etsy
Printable Christmas Coloring Pages
Bunglehousedesigns – $5.00
This set of four 8.5 x 11 printable Christmas designs have a religious theme and will be perfect for Sunday School classes or other similar settings. Imagine how thrilled relatives will be when they receive a personalized colored card from your children!
Each card features a Scripture verse and a holiday picture. You could make all the cards you want to send out!
Find it on Etsy
Holidays Coloring Pack
LaSoffittaDiSte – $5.79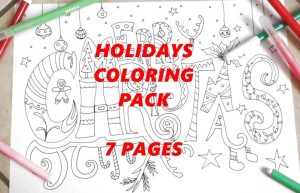 This set includes 7 pages, one for each of the major holidays in the U.S. The decorative mandala-style illustrations will be relaxing to color and gorgeous once finished.
The creator of this product suggests you use colored pencils or plan to print it with a laser printer to prevent water-based ink from bleeding into water-based markers.
Don't Forget Your Supplies
Before you go, make sure to quickly buy these must-have coloring supplies. Trust us, your kids with thank you.