Bogga Robot App Review
App Info
Price: $2.99
Overview
Bogga Robot is a game/puzzle app designed for children by Boggatap, a studio that makes quality apps for kids. The friendly little alien robot just wants to play and explore, so after "scanning" the user to determine that he or she is human, it sets out to make friends and amaze users with its versatility. The program is completely nonverbal, and relies on users persistently experimenting with tapping, moving levers, and making other moves to activate various games that include tic-tac-toe, a Simon-like musical note repetition game, and a platforming game, among other things.
Features include:
Encourages experimentation and exploration
Develops problem solving skills
No reading necessary
Entertaining for users
Develops higher-level thinking skills
Quality
Bogga Robot is a high quality app that most children will enjoy. It will be fun for a wide range of age groups. Using totally nonverbal communications like flashing buttons, the app encourages kids to try different combinations of moves to access various mini-games. There is a protected parents' area that gives more information about the app and its developers, but I do wish there were more clues for adults to use in rescuing frustrated youngsters. As it stands, it's almost a must for the adult mentor to become familiar with the app so he or she can be a resource to suggest possible moves to frustrated children.
Education
Bogga Robot is highly educational, encouraging thinking skills such as risk-taking, generalization, sequential thinking, and more. The app requires users to discover and then use several different sequences of moves to unlock various rewarding games. It's a great way to encourage exploration and experimentation.  Play is quite open-ended and will help kids see new possibilities and opportunities.
Entertainment
This app is highly entertaining. Developers did a fine job of giving the little robot a great personality and helping it communicate with users in spite of not using any words. Its eyes are adorable, doing everything from "falling asleep" when the screen is inactive to bouncing around when the user shakes the device. The robot expresses happiness, dismay, and more with sounds and animations, and users will try lots of different strategies to get a reaction out of it. You can even tickle the robot!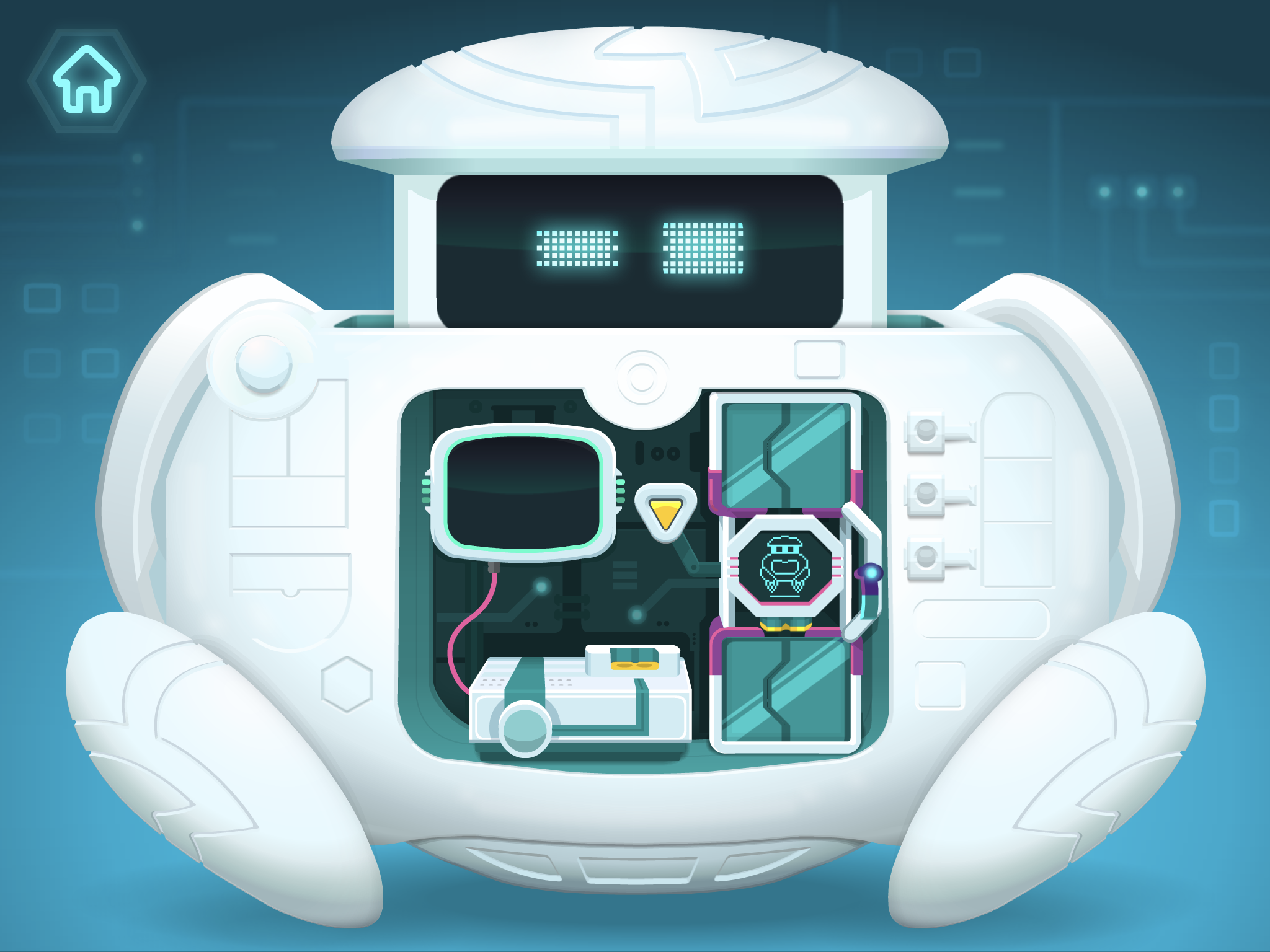 Value
At $2.99, this high-quality app and the quirky robot are well priced. Logic based learning games for those older than six are proven to help with reasoning and planning. Plus, there are very few kits that help kids learn to code that aren't priced way above this point.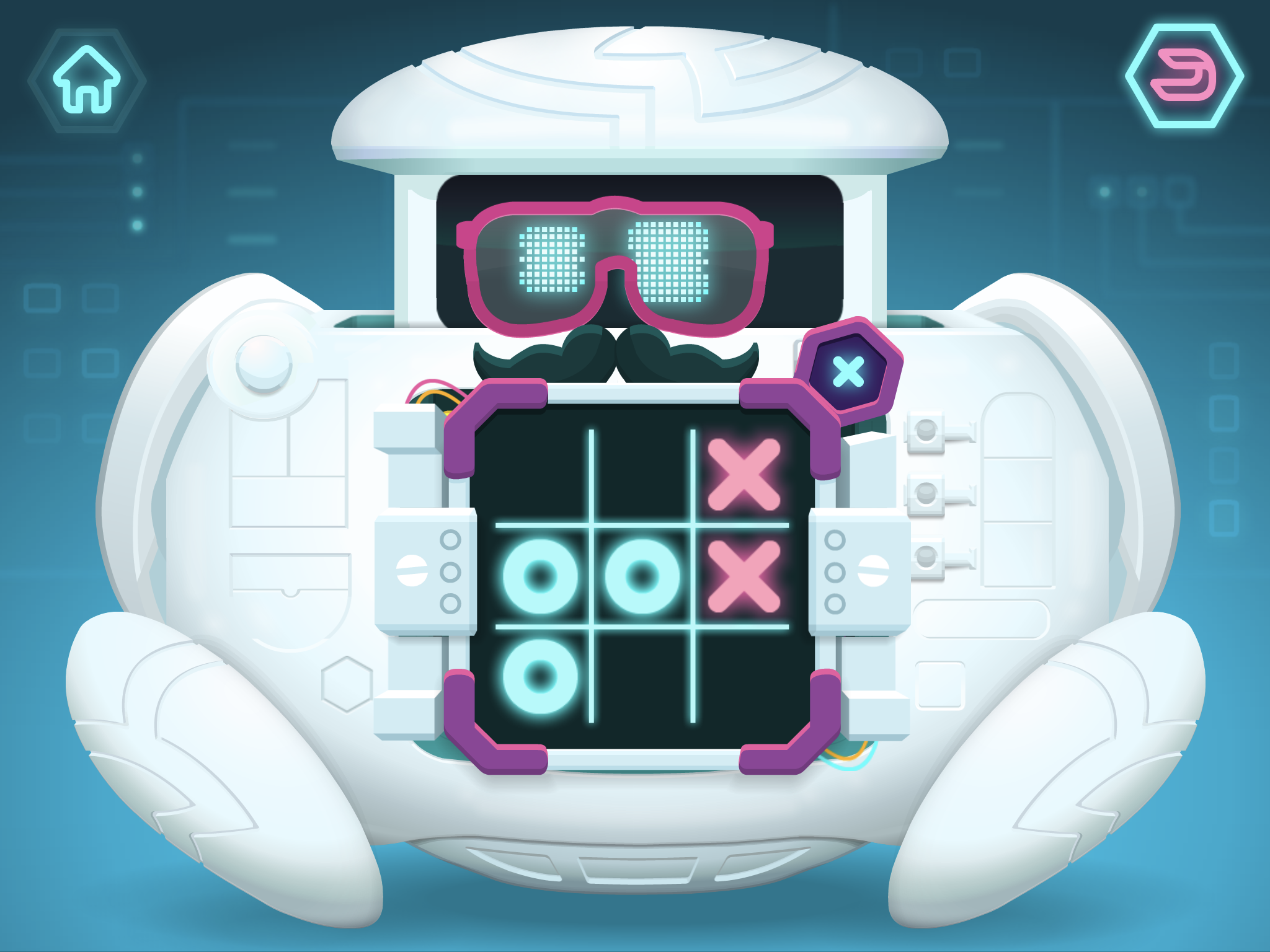 Child Friendliness
Bogga Robot is very child friendly. There are no in-app purchases or outside advertisements. There is an effective parent gate that leads to a description of the app, privacy policy, social media and website connections, ratings and more.
NO external links

NO social media

NO 3rd party ads

YES parent area well-protected

Bogga Robot
Bogga Robot
Bogga Robot is a fun app that will intrigue and entertain children of nearly any age. The app uses logic and problem-solving to allow access to an assortment of mini-games such as Tic Tac Toe and more, making it fun and educational at the same time.