iSharing: Find Friends, Family App Review
App Info
Price: Free
Overview
iSharing: Find Friends, Family is a GPS locator system for your phone that allows users to keep track of the locations of the phones of loved ones. Uses include monitoring children's locations, getting notifications when friends are nearby, and finding lost or stolen devices. The app also includes a communication system allowing the device to function as a walkie-talkie, as well as an easy-to-operate panic mode to send an emergency signal.
Features include:
Easy to set up
Track desired contacts
Quickly invite others to join your circle
Walkie-talkie mode
Includes panic button activated by shaking the device or tapping an icon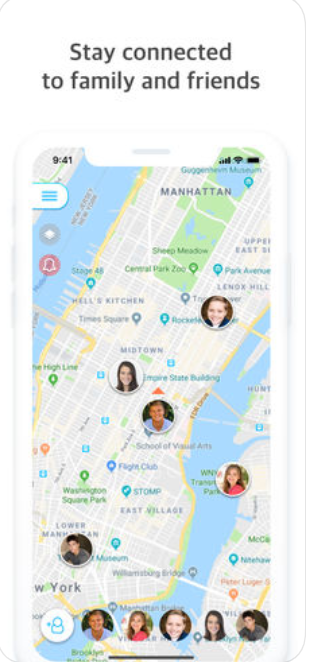 Quality
This is a high-quality app that is easy to set up. It does, however, require that location services be left in the "always on" mode, which may reduce battery life. In addition, users have reported various glitches in the functionality in the public ratings, such as reporting incorrect and even multiple locations for a device or not showing the device at all within the set distance. The developers seem to respond promptly with a clear set of instructions and a reminder to contact them through the contact system in the app. In my quick check of the system, the app was off by approximately 30 yards, showing that I was wandering the nearby woods while I was seated at the kitchen table. My icon also moved around considerably while my phone was sitting still. After about 5 minutes of wandering, it finally settled over my true approximate location, but slowly wandered southward until the app showed I was in my front yard. I'm not sure if this is related to the poor satellite/GPS coverage we have in this area (my home's location is a mystery to most of these systems, apparently), or what, but it is worth noting that you should try some of your own experiments during the trial period to see if the app gives you the information you are looking for.

Usefulness
This app does one job and does that thoroughly. It tracks phones and then uses this information to inform other connected users where the other phones are currently located. Customers can set up a radius where they'd like to be informed when their connected phones are close by, ranging from 1 to 100 miles, with an option to turn this part of the system off. It will also send users push notifications when connected friends are within the chosen radius.
The app has a walkie-talkie mode, so you can communicate with the other chosen devices without using the cellular system. There is a panic mode, as well, that can be activated either by shaking the device or by pressing a bell icon on the screen.
However, similar apps may provide additional functionality, such as monitoring the device's internet usage, blocking objectionable sites, and so forth. This app is solely designed to use GPS to track devices.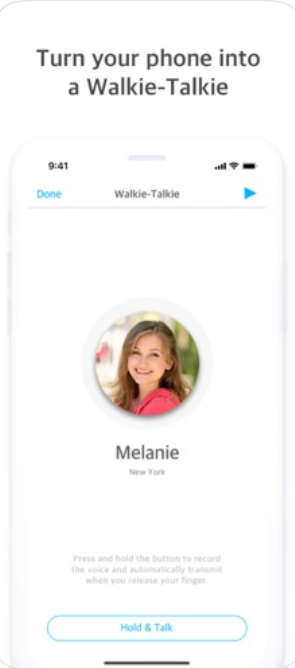 Value
This app is free to download. It asks users to create an account using either Google or Facebook. Once the account is created, there is a 7-day free trial period, then your account will be charged for a three-month recurring subscription. This fee is $49.99 and gives users unlimited access to the Map, the ability to set up unlimited places and get notified when connected devices enter or leave those places, and the capability of seeing location history for connected devices for the past 30 days. There do seem to be other in-app purchases, mentioned on the product pages in the stores, but there doesn't seem to be any clear information about what they provide within the free version of the app.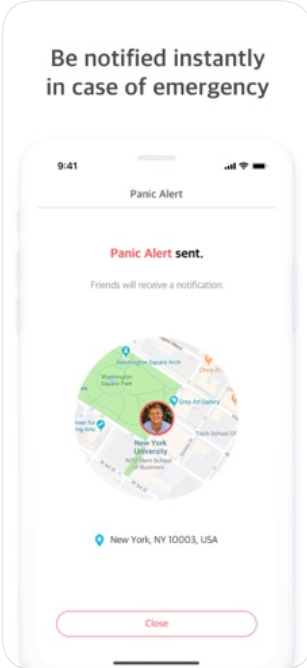 Child Friendliness
iSharing: Find Friends, Family is intended for use by adults, so the usual protections for children are not present. There are outside advertisements, unprotected in-app purchase links, and so forth. It's also possible that the app's monitoring system could be rather easily defeated by a creative teen who simply turns off location services in their own device.
YES external links

YES 3rd party ads

YES in-app purchases

iSharing: Find Friends, Family
iSharing: Find Friends, Family
iSharing: Find Friends, Family will allow users to track selected devices within 1 to 100 miles of their current location. Users can receive notifications when tracked devices are in range, as well as when they arrive and leave selected locations.