Stampy the Wizard and the Lost Wand App Review
App Info
Price: $1.99
Overview
Stampy the Wizard and the Lost Wand is an interactive ebook designed for young children around 3-7.  It includes read myself and read to me modes, as well as a mode with extra interactivity such as jigsaw puzzles and the ability to control the story's direction. Overall, this is a really fun and clean picture book app!
Children can interact with the story and help make the magic happen or simply enjoy the story of Stampy.
Features include:
Eye-catching stop-action plasticine scenes
Rhyming story
Interactive elements on nearly every page
Jigsaw puzzles on nearly every page
Engaging activities
Quality
Stampy the Wizard and the Lost Wand is a high-quality app that young children will love. It includes a "read with me" mode, a "read to myself" mode and a "read and play" mode that offer different types of interactions and levels of adult involvement. Text boxes and pages can be moved forward with taps to the flashing arrows, and the controls are intuitive.
Education
This app is both entertaining and educational. Young children will love taking Stampy through his quest and will find that temper tantrums don't accomplish anything. In fact, they can make a person look quite silly and upset their friends. When children have big feelings they need to learn to manage, humor can go a long way to accomplishing the goal, and this app does an excellent job of getting the message across in a child-friendly manner.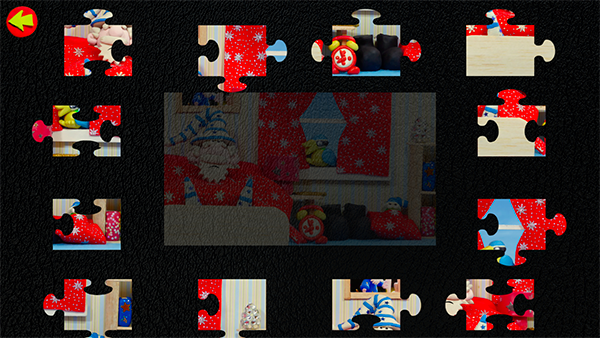 Entertainment
Stampy the Wizard and the Lost Wand is highly entertaining. No matter which mode is used, there are some interactive surprises on each page, and the "Read and Play" mode is loaded with fun. Nearly every page includes a jigsaw puzzle of the page's scene, and in this mode, kids can choose Stampy's path through the story, thanks to some ingenious writing.
Perhaps the most fun of all are the pages where Stampy blows his top. He puts on quite a show that children can activate simply by holding a finger on his picture. The display includes spinning items, rising smoke, and changing colors, as well as a teakettle-like whistle that rises to a fever pitch.
Value
This app is $1.99 on the App Store, and it's well worth the money, especially if you have a child who has a little trouble with temper. The lessons are very positive and clear, and the interactive activities are very engaging.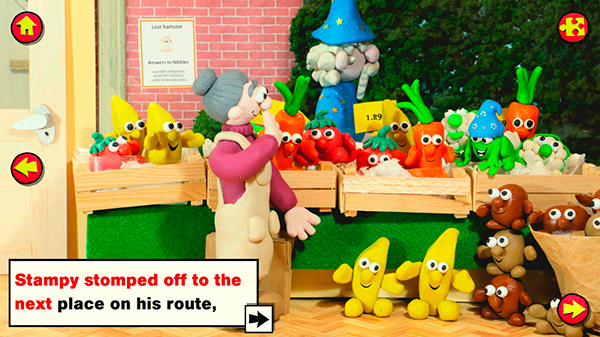 Child Friendliness
This app is very child friendly. There are no links to social media, no in-app purchases, no outside advertisements, and no links to the web. Parents can rest assured that children can't get into any trouble when they play without direct supervision using this app.
NO external links

NO social media

NO 3rd party ads

NO in-app purchase
Stampy the Wizard and the Lost Wand
Stampy the Wizard and the Lost Wand
Stampy the Wizard and the Lost Wand is a fun interactive e-book app that young children will love. It's also got a positive and uplifting message about controlling your temper that parents will definitely want to share with preschoolers and other young readers.