Super School Kids App Review
App Info
Price: Free
Overview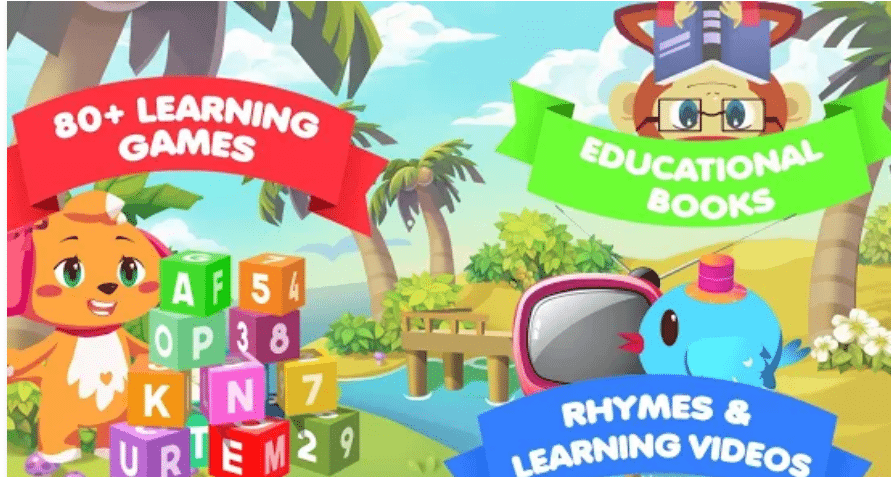 Super School Kids is a comprehensive collection of early learning games that will keep your preschool and kindergarten children occupied for hours. The app offers a host of categories, including beginning reading, early math, and shapes, as well as categorization, vocabulary development, and more. Activity types include ebooks, videos, interactive games, and coloring.
Features include:
Over eighty games with more coming
Engaging animations
Professional narration
Includes songs and other favorite activities
Intuitive and easy to use
Quality
Super School Kids is a good quality app that offers a wealth of content for preschoolers.  The developers designed it to be easy to use, with most activities being completely intuitive and not needing much instruction or direction. Children are free to explore to their hearts' content and they will learn a lot no matter which activities they choose. Developers may want to consider adding a parents' corner, where adult users could get information about the benefits of many of the games. These are obvious to educators, but may escape some parents.
One area that could use some improvement is the sound on this app.  In many places, the background sounds (such as music and applause for correct responses) overlap with the directions for the next item, making it difficult to hear what to do next. Sometimes, two recorded sentences play at once, making it next to impossible to understand either.
There are also some lags and glitches that some children might find frustrating or confusing.  For example, in the Shape Catch game, sometimes the instruction sentence "Hit the…" has a lag of 4-6 seconds before the target shape is named.  In the Bubble Phonic Pop game, some bubbles overlap and at times hitting the top one causes the bottom one to pop while saying the name of the top one.
Education
This app offers a LOT of content suitable for preschoolers and even some older toddlers.  Most of the activities are great, teaching and reinforcing important concepts suitable for the age group.  Some examples include counting one to ten, categorizing, matching shapes, focus on beginning sound phonics, and so forth.  There are also a lot of music videos with animated versions of favorite nursery rhymes and songs, books that teach important concepts, and much more.
Most of the activities are appropriate for the preschool audience, but some are wildly too difficult.  For example, there is a game called Grammar Flight that attempts to have children sort words into categories of noun, verb, and adjective.  While this is somewhat challenging for preschool level, on the surface it seems like a good addition for kids who are ready for it.  The game has some problems, though. The words offered for sorting include words like "delete" and "sibling," which are well beyond the working vocabulary of most preschoolers. Furthermore, many of the words presented can be in more than one grammatical category. For example, "adult" is listed as an adjective, but can easily be a noun. "Stranger" is listed as an adjective, but most young children will think of it as a person.  At least one word was miscategorized all together: "suddenly" is said to be an adjective when it is really an adverb.  All in all, this particular game probably should not be used at all in its present state.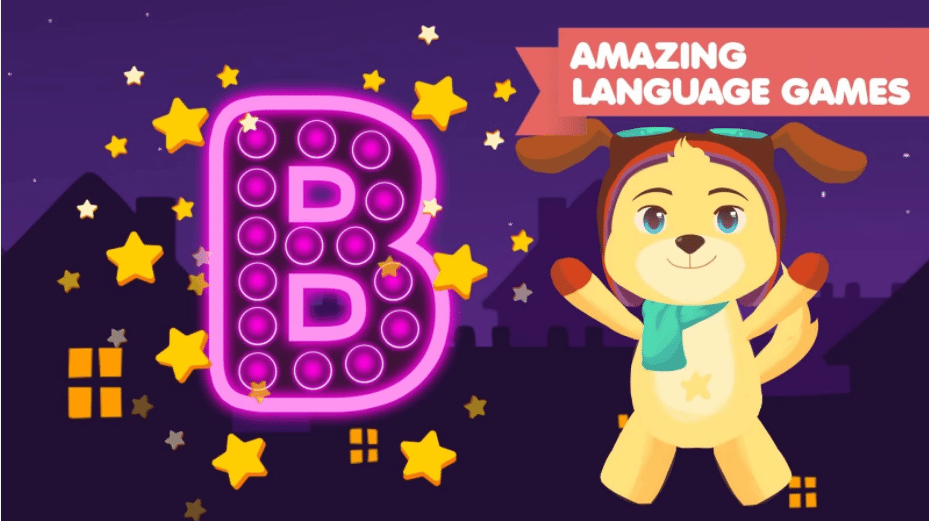 Entertainment
The app reinforces correct responses by giving verbal praises such as "well done." There is also recorded applause that plays. Incorrect responses prompt a "nah-ah" recording with a sentence that gives the correct answer for the item.
The songs, animations and interactions of the app will be fun for preschoolers, and there is a wide variety of them available.  However, the correct response awards might become a bit boring in comparison to competing apps.
Value
Super School Kids is free to download on the App Store and in Google Play. This free trial lasts for one week. After that, parents can sign up for a one month subscription for $3.00 (US and UK residents only) or choose a full year subscription for a steep discount. A full subscription for one year costs $8.99.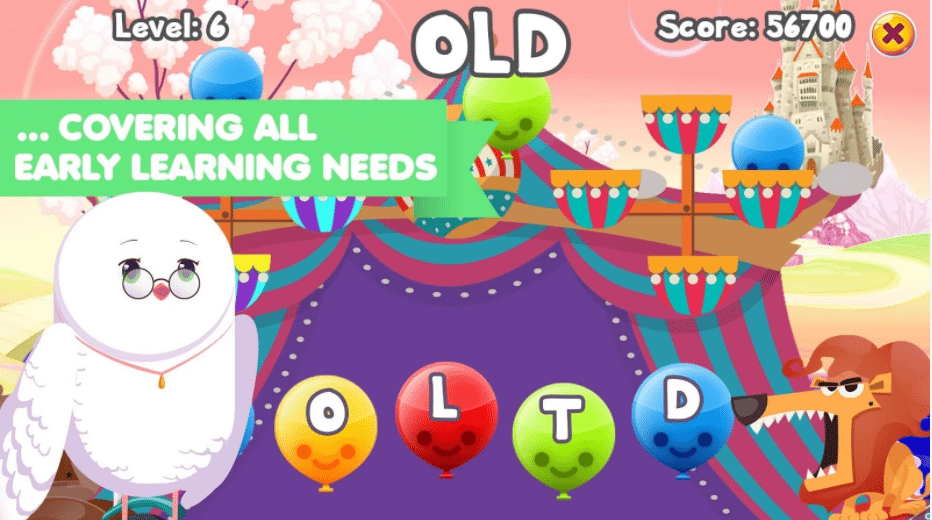 Child Friendliness
Super School Kids is quite child friendly, except for the in-app purchase system.  There is no protection against inadvertent purchase, except entering your store password.  The subscription page is set to appear automatically after every game, even during the free trial period. This makes this app very difficult to recommend in this category.
NO external links

NO social media

NO 3rd party ads

 

YES unprotected in-app purchase page after every game 

Super School Kids
Super School Kids
Super School Kids is a fun and educational collection of games, music videos, ebooks, and more designed for preschool children. It includes over 50 activities that span the typical preschool curriculum and is a good tool for helping young students explore and develop crucial concepts.