Tap Coloring Pages App Review

App Info
Price: Free (in-app purchases)
Overview
Tap Color Color By Number is a coloring app that offers free intricate drawings labeled with numbers in each space that match to colors in a palette. Users can tap the color palette, then tap the corresponding spaces in the drawing to paint that color in the correct spot.
Features include:
Free pictures
Hints to help users find spots for the chosen color
Option to subscribe to remove ads and other features
Appropriate for adults and childrenCategorized images
Quality
Tap Color Color By Number is a high quality coloring app that will satisfy your urge to create and relax. Its controls are intuitive and easy to use. The settings section contains options to switch to the next color when one is completed and a few other optional features.  One particularly nice feature is that users can grow, shrink, or move the image to make it more convenient to see or to color with simple pinching and dragging motions on the screen.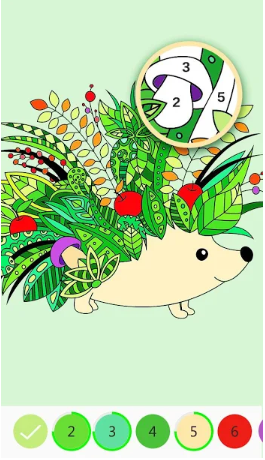 Education
This app is not intended to be educational.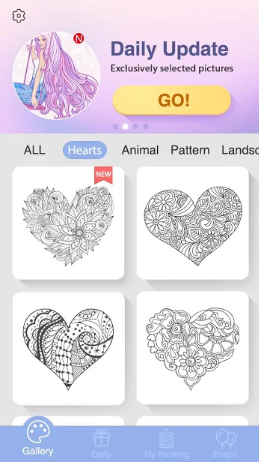 Entertainment
Tap Color Color By Number is quite entertaining for users who enjoy coloring as a hobby, a stress-management tool, or a boredom-buster. The pictures are detailed and intricate, satisfying to color, and beautiful when completed. There is a wide variety of pictures available, including mandalas, animals, inspirational messages, underwater scenes, unicorns, and more. They are grouped in 18 categories, which each contain many drawings, so there's something here for everyone, and enough content to keep even avid coloring buffs busy for a very long time.
Creative types should be aware that there is no option to choose your own color schemes for the pictures. This is strictly a color-by-number app.
Value
This app is a good value. It's free on Google Play and has an option to subscribe for $4.99 per month. A subscription removes advertisements and opens up quests, events and other interactive features. Either way, Tap Color is a great coloring app.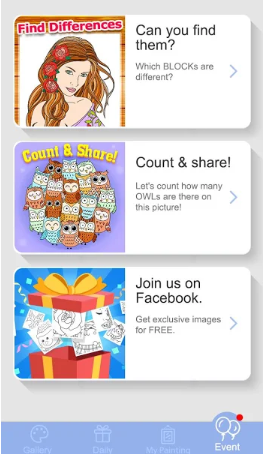 Child Friendliness
Because of all the advertisements, the free version would not be recommended for younger children. The ads connect them to the open internet and this can be a recipe for trouble with kids. The pictures also, while topically appropriate for children, are quite intricate, and might be somewhat frustrating for younger children.
YES external links

YES social media

YES 3rd party ads

YES unprotected in-app purchase

Tap Color Color By Number
Tap Color Color By Number
Tap Color Color by Number is a challenging and versatile color by number app. It includes a wealth of pictures to color and a wide color palette, making it satisfying to use and easy to find pictures that appeal to every type of taste.